Nvidia RTX 2080 Founders Edition
Here the packaging is similar to the 2080 Ti just different name on the box. Let's move on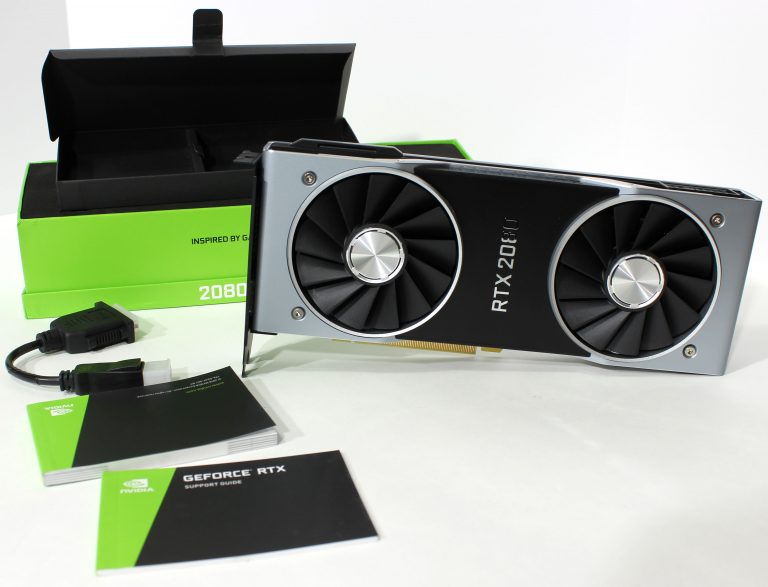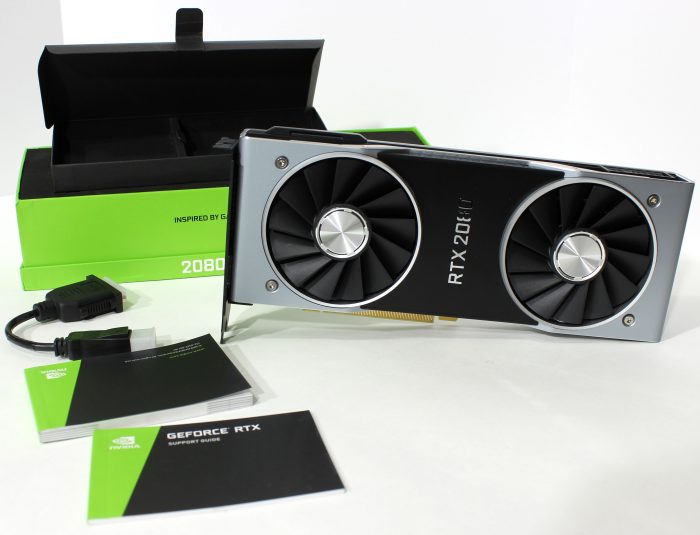 Here you can see the RTX 2080 comes with the same accessories as the 2080 Ti, no big surprise there and once again more than enough for what we need.
Here you can see the RTX 2080 out of the box and it is basically exactly the same as the RTX 2080 Ti we saw above, at least in appearance.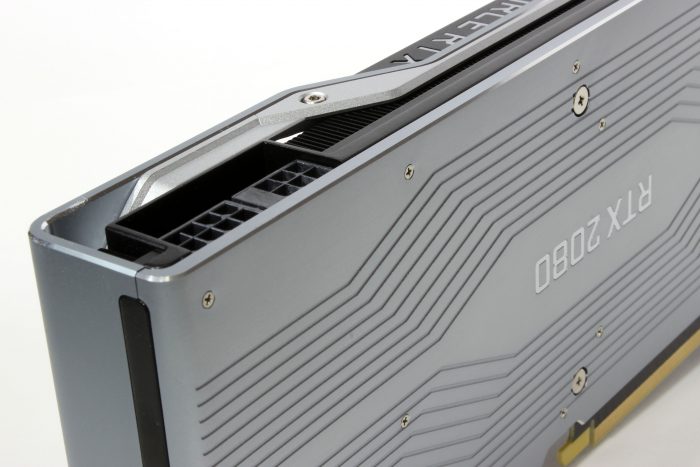 Here you can see the power side, and this card has what looks like dual 8 pins but with two of the pins blocked off on the inner plug. This is a bit different as normally we see a plug made for a 6 pin specifically but this one has what looks like block off plastic on the ports.
I think its time to de-clothe this thing to see what it is hiding under the shell.