Final Thoughts
Now comes the hard part. How do you close something that's not just another GPU review but the launch of something that could potentially change the way GPUs render games for the foreseeable future and who knows what else the new tech can be used for as more use cases are developed.
I knew going into this that the Turing cards were built for 4K, it said so in the reviewer documentation, it was said on emails and talks with Nvidia reps. So if anyone wants to get upset because they won't see gains on their 1080P display, I can understand but I'm not really gonna count this against the RTX cards as 4K monitors can now be had for such prices that they are easily accessible to the masses.
One thing to note in regards to the low-resolution performance is CPU bottlenecking, It has been a very long time since I could say I have seen a GPU hampered by a platform but the time has come again, so with that I hope the new chipsets/CPUs can push through the current wall they are hitting to give us better overall platform efficiency as GPUs are throttling up at breakneck pace and unfortunately CPU/platforms are showing fewer gains per generation. This is why we are starting to see performance walls at lower resolutions like 1080p and even 1440p.
The new GPU boost design is awesome and gives you so much more control over your cards. Add to this the new OC Scanner which is highly intelligent and capable and you have a recipe for a simple overclock that will rival what you may have spent hours chasing previously. Especially if you were really pushing for an edge overclock.
The VRM and PCB design on these cards is damn good and built as stout as I would expect on a high-end partner design.
The new cooling solution not only keeps the card cool but quiet as well and looks pretty awesome.
Now comes the big question, do I recommend you buy one? Well, that's a pretty simple one after going through everything we have in the preceding pages.
Value, Well that's still a rough one and some may crucify me for saying this but I feel with the performance and the performance potential, yes it is justified as the 2080 Ti is placed in a price point which matches the normal spend for a system build which would be spec'd as so running 4K+. and add to this that as an example if you buy two 1080 Ti's right now, you have to hope multi GPU is supported in what you play to match or even slightly beat a single 2080 Ti at a similar or higher investment.
The 2080 comes in at what a 1080 Ti sells for new and that of course again raises questions but when you look at a 1440p/4K based gaming build, it really is not too far out of the ballpark and as RTX features and DLSS become more prevalent you will be secure in the performance potential as games will only get more demanding. As you observed with us in our benchmark testing, most all newer games saw the RTX cards pull ahead of the existing Pascal tech and this is on an early driver which will likely be optimized as time marches on.
If you are looking at going 4K+ or have a 4K+ display already, then yes for sure. If you are going HDR, definitely.
If you have a 1080p display and don't plan on upgrading any time soon, I would maybe hold off as I bet NVIDIA will have something coming down the pipe that will better fit your application before you know it. But the performance simply won't be there for you.
I have no choice but to Give Nvidia and the RTX series cards a gold on this one. There are simply too many new and cool things Nvidia has done and is doing with these cards to ignore. They are in essence changing the way your PC will render gameplay and with that, you will get even better performance as the game's release or get patched for it. Hats off to the Nvidia team on this as I am quite sure nobody saw a feature set like this and a GPU this substantial coming just mere months ago.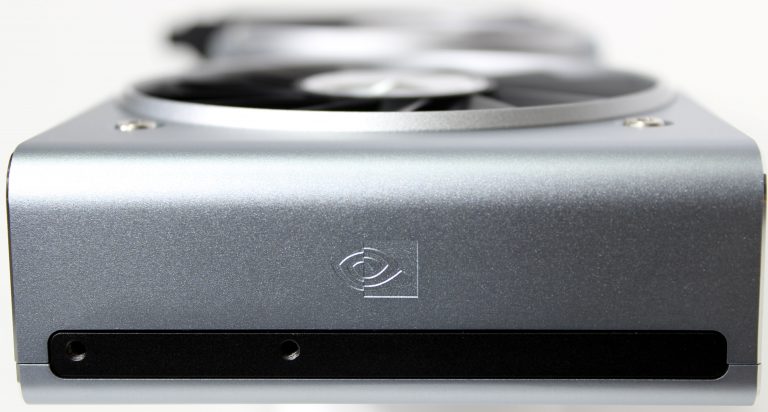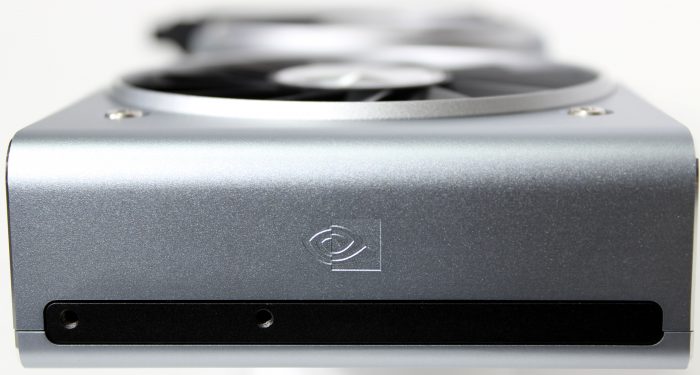 Pros
Cons

GDDR6
Dual Axial fan cooler
Full cover Vapor Chamber
Quiet operation even under sustained load
13+3 stout VRM
OC Tuner
Great overclockability
DLSS performance is excellent
RTX effects are awesome
Solid build quality
2nd Gen NVLink
VirtualLink ready

New technologies do not guarantee adoption
Requires 4K+ to see the cards really stretch their legs