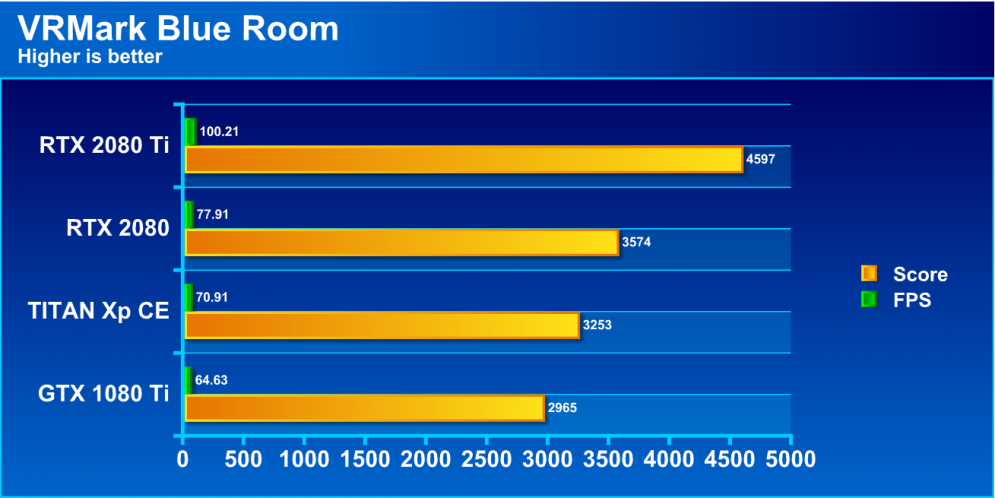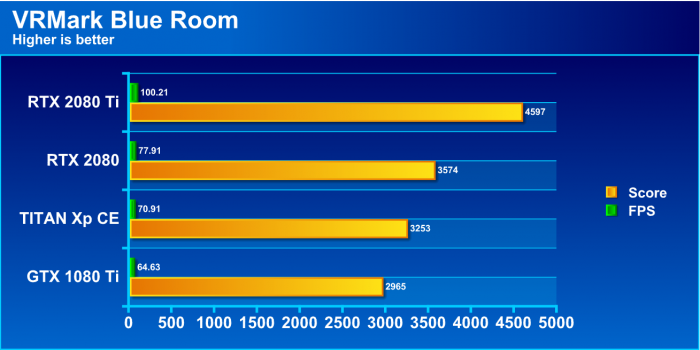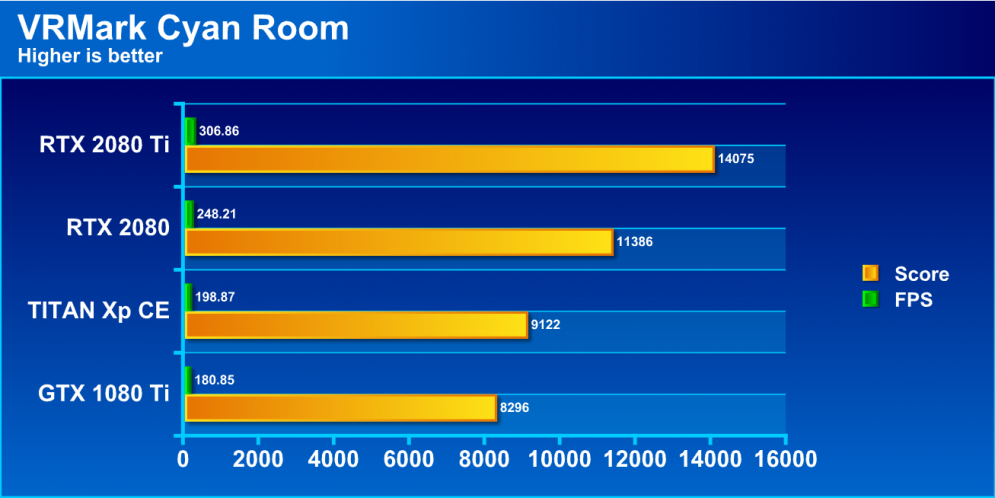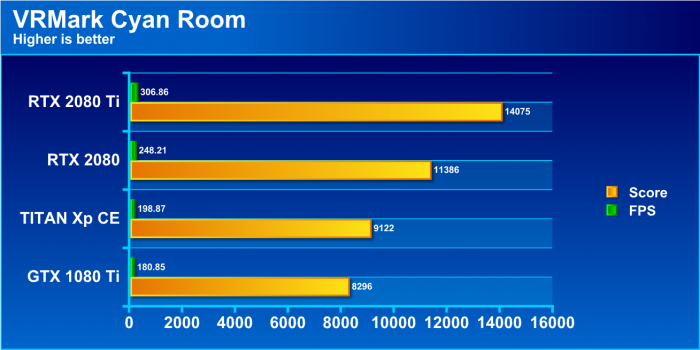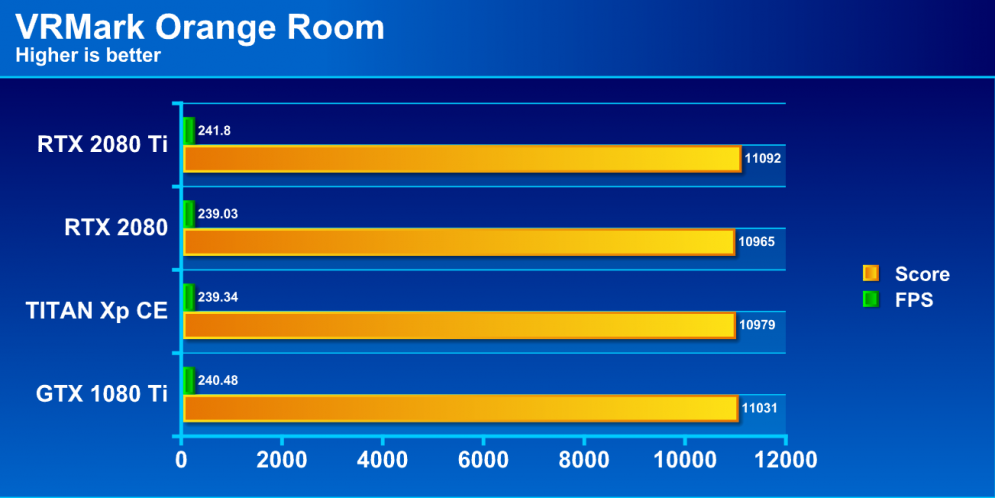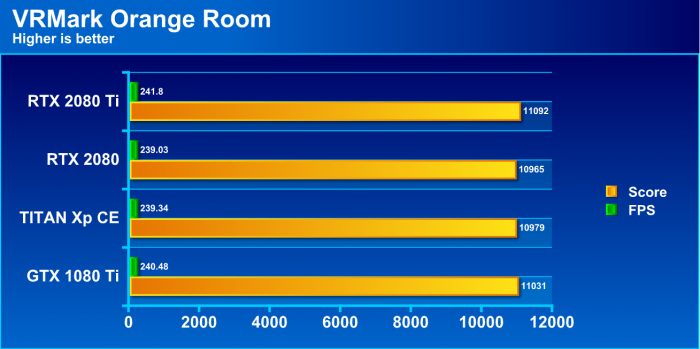 VRMark has 3 levels, Easiest being Orange, then heavy being Cyan and insane mode being Blue.
Orange shows all cards at a dead heat with what I can only assume is a limitation of the benchmark as they all score right at each other throats.
Cyan is where you start to see the scaling again and the RTX cards simply decimate the pascal contenders
Blue, as I said, is "insane mode" with the RTX 2080 Ti being the closest I have ever seen a GPU get to reaching the 109FPS goal.