Overclocking


Overclocking the GTX 2000 Series cards are very similar to 10 series but there have been some improvements in how the boost works in version 4 over version 3 which was on Pascal. We discussed this earlier in the features section.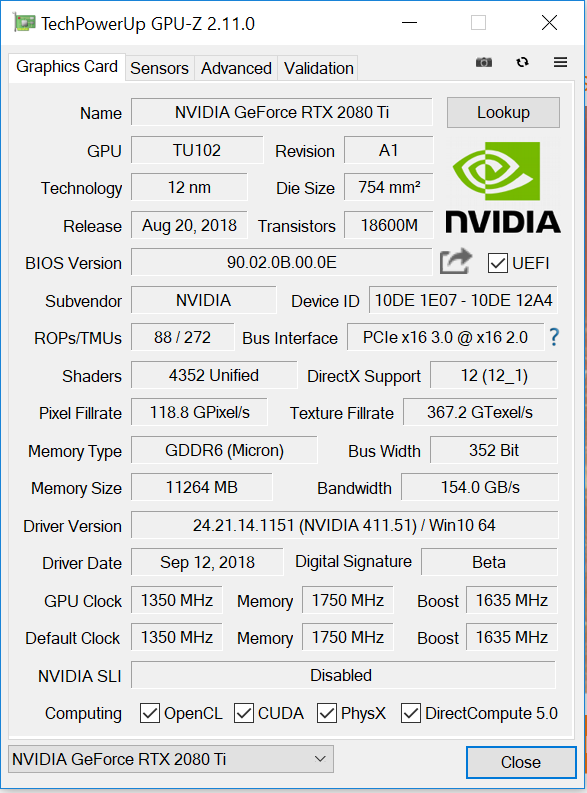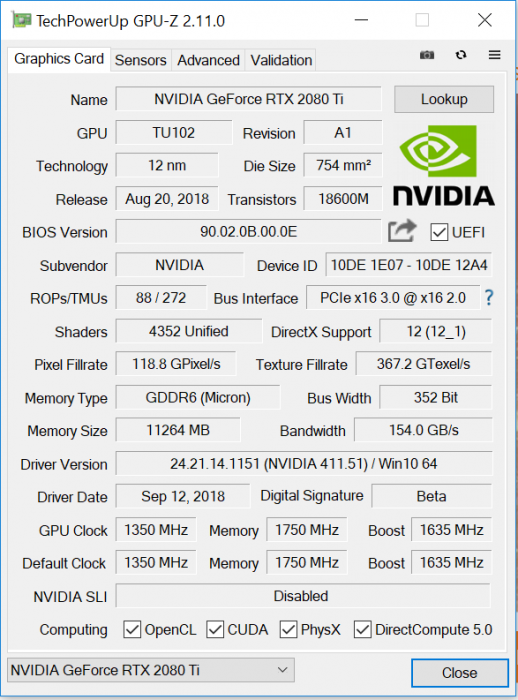 Here we can see the FE 2080 Ti comes in at a boost clock of 1635MHz by default with a base clock of 1350MHz and has memory at 1750 which is an effective clock of 14,000MHz (GDDR6!)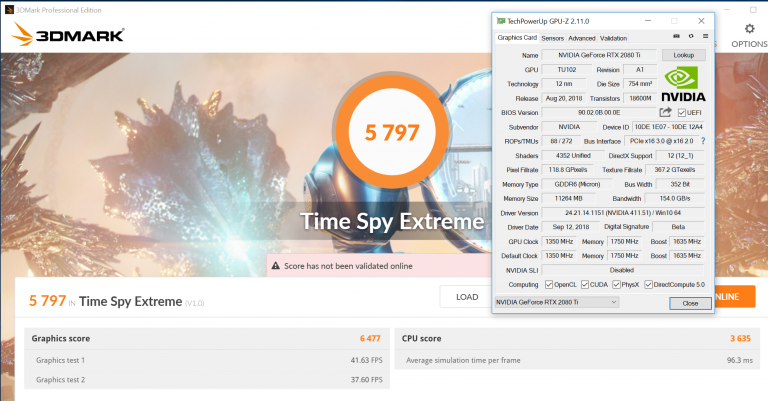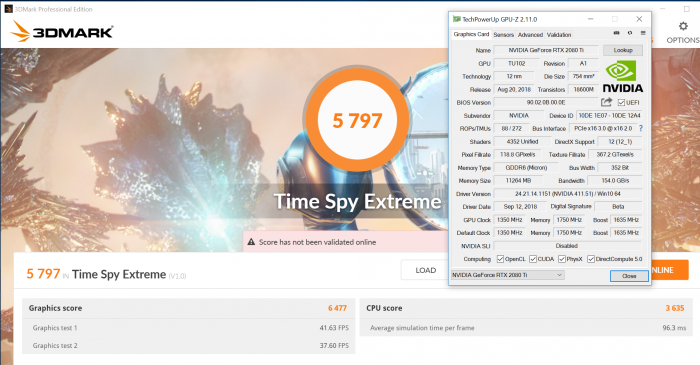 Here you can see a stock run of Time Spy Extreme.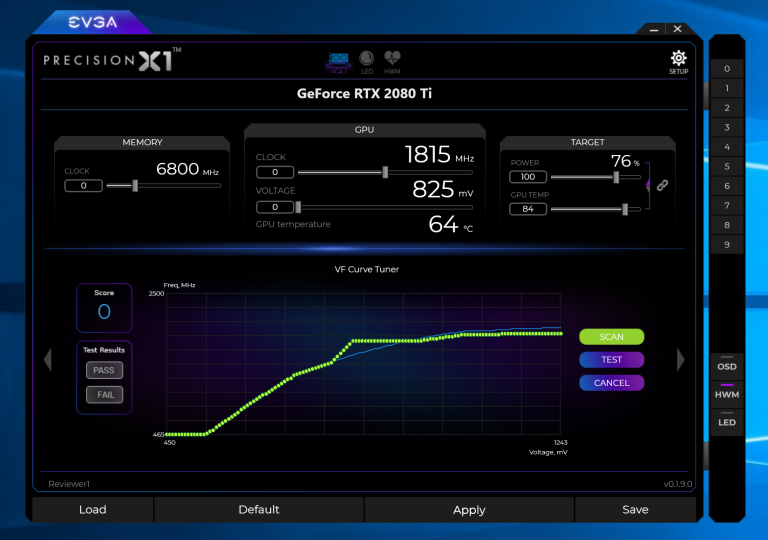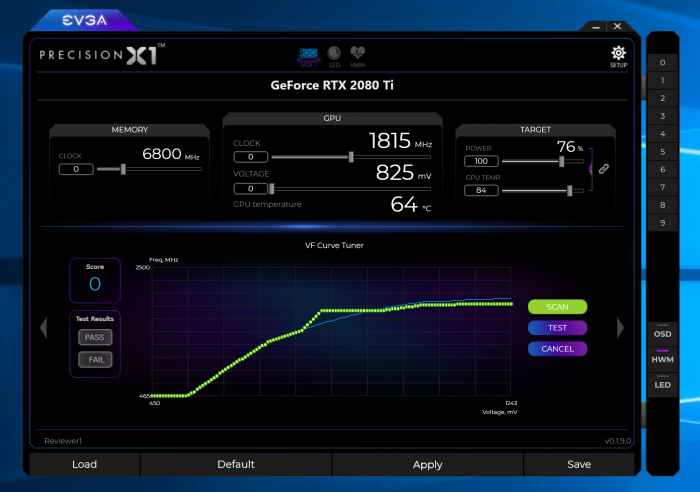 As mentioned earlier covering the auto overclock, the OC Scanner really is an awesome utility and if you take the proper few steps before trying it you can get close to an edge overclock for your card with just a few clicks.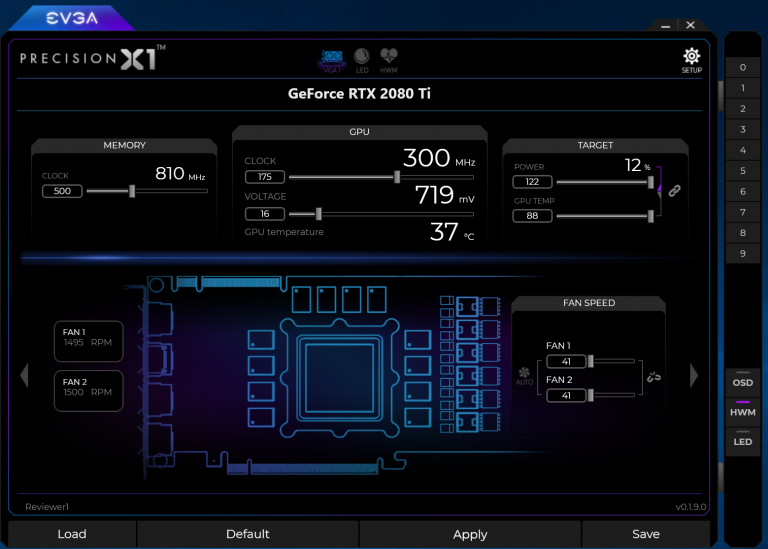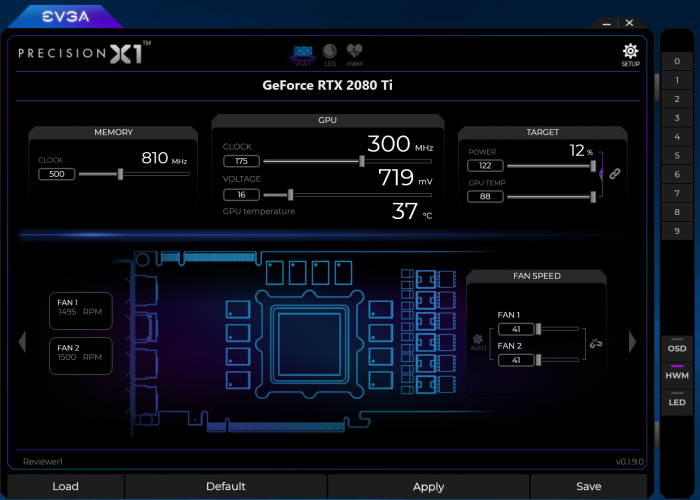 Here you can see the interface of the new EVGA Precision X1 which was given to us early to test out with the new RTX cards and should have a fully functioning copy publicly available at the time you read this.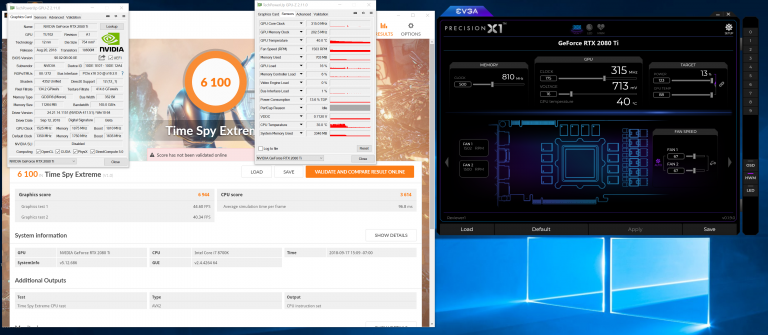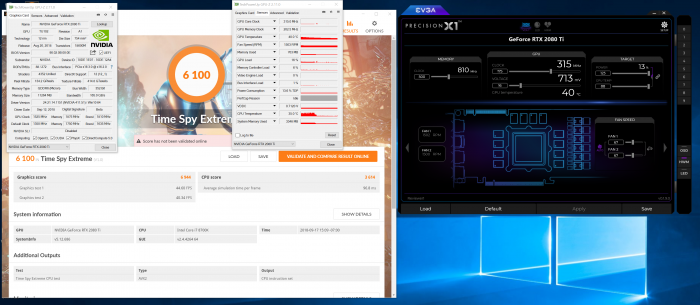 Here you can see the difference in Time Spy Extreme scores form the quick and dirty overclock. Now yes, with pushing the card harder the fans will ramp up a bit more if you set it up in such a way to allow it to do so but the power is in your hands as you set what you want the limits to be and also the steps in the tool to how you want it to boost or throttle. so you can opt for more silence and less heat but obviously, that will limit how far the card can clock, or if you decide you want maximum performance audibility and thermals be damned you can go that route as well.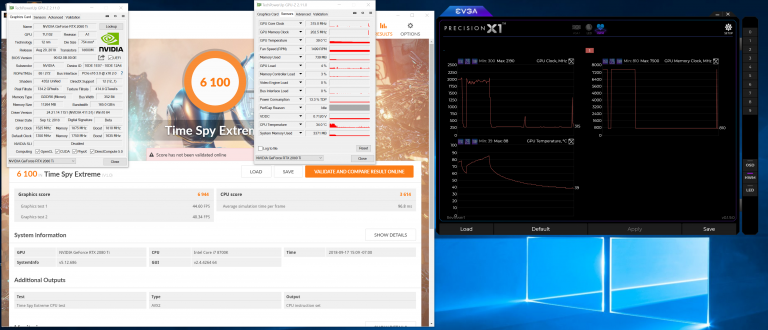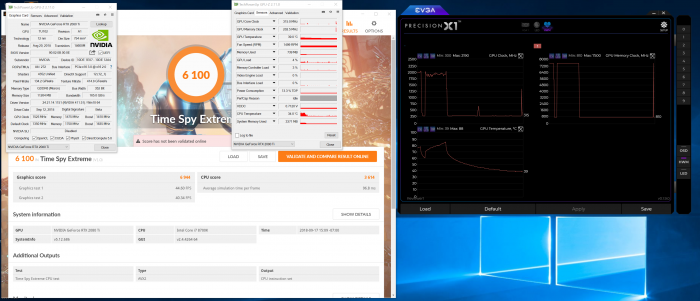 Here you can see the monitoring section post run with the full log of peak clocks and temps. As you can see, when pushing the limit the temps definitely will go up, but having a boost clock of almost 2200MHz, I will not complain.
I am very excited to see what these cards will do on water as you will have so much more room on the core at that point.
Below we ran a few of our benches with the card overclocked just to show how the card scales.
Overclocked Benches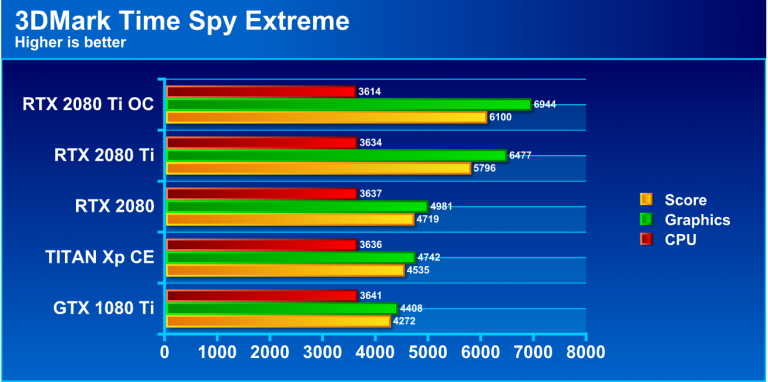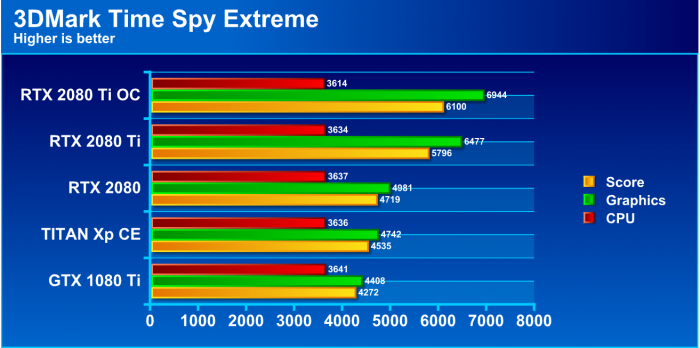 Time spy shows a sizable jump adding over 400 points to the graphics score and over 300 to the total score.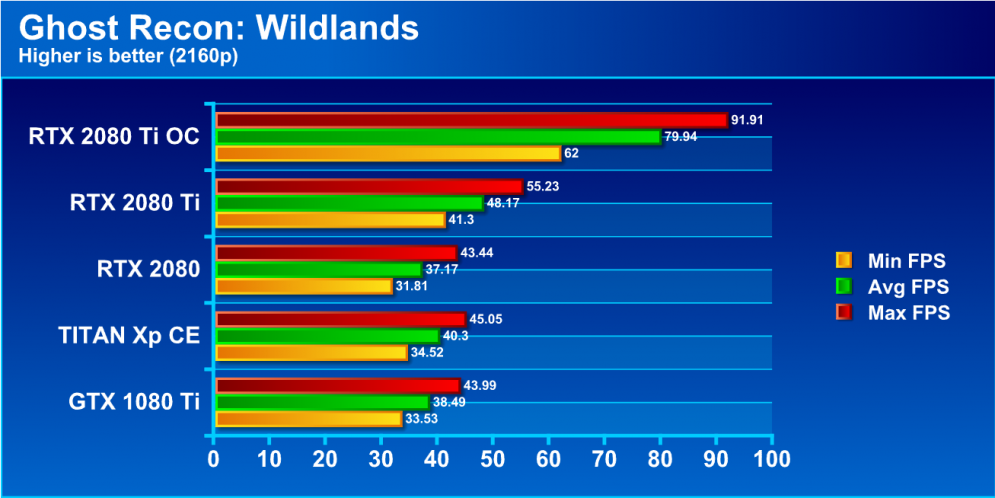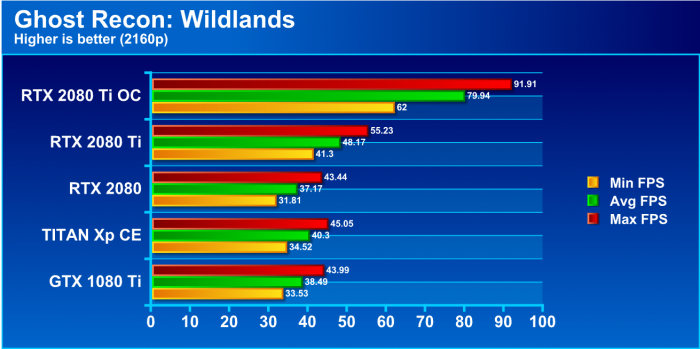 Ghost Recon Wildlands jumps the avg FPS by almost 30 FPS which I was sure was a bugged run, but run after run it was within 1 FPS of this result and within the margin for error. I can say for sure that these Turing GPUs are just begging for clocks at this point.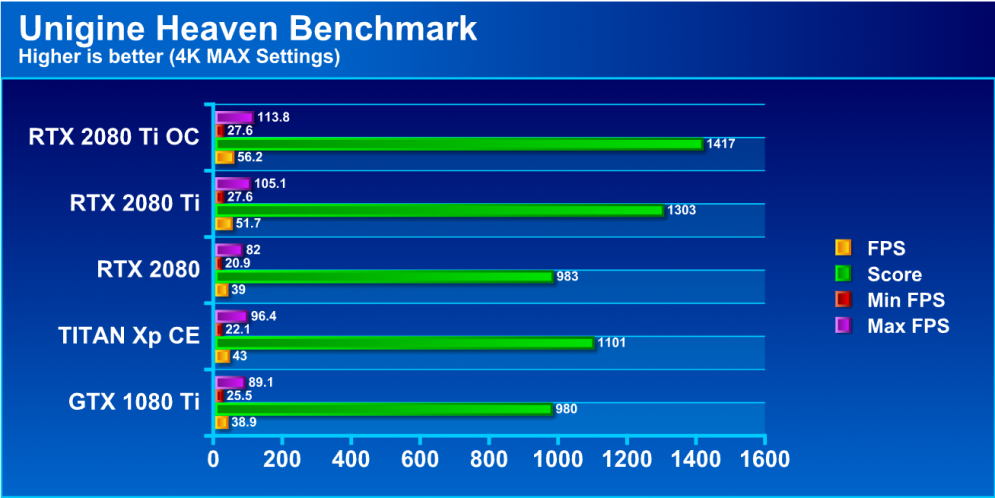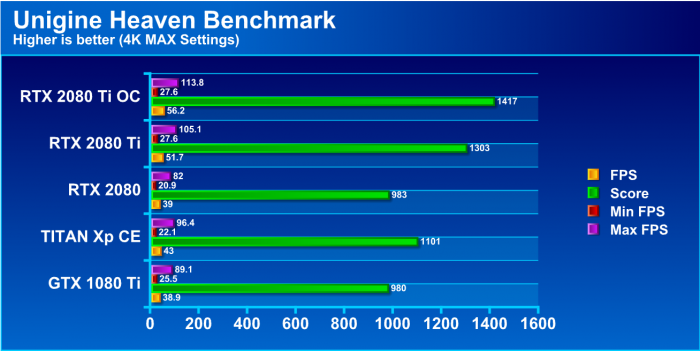 Even the heaven benchmark saw a sizable jump for this older super stressful benchmark.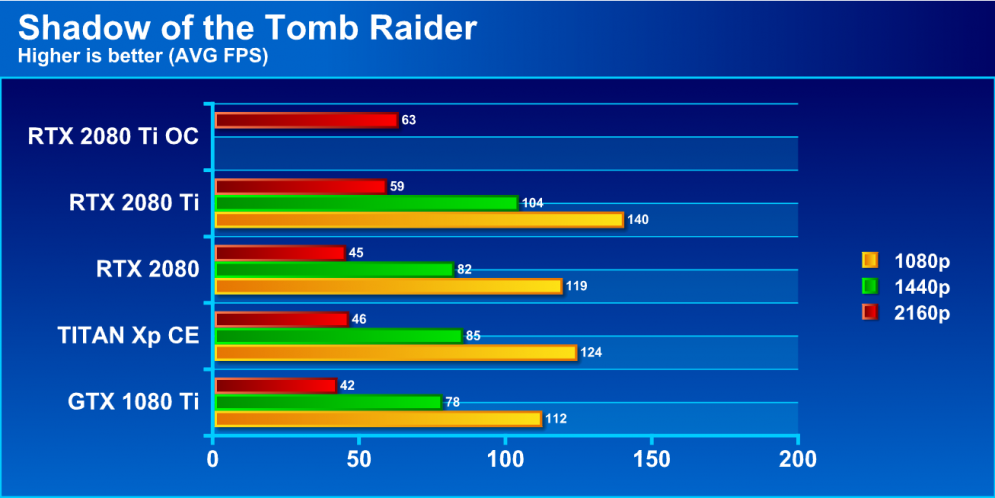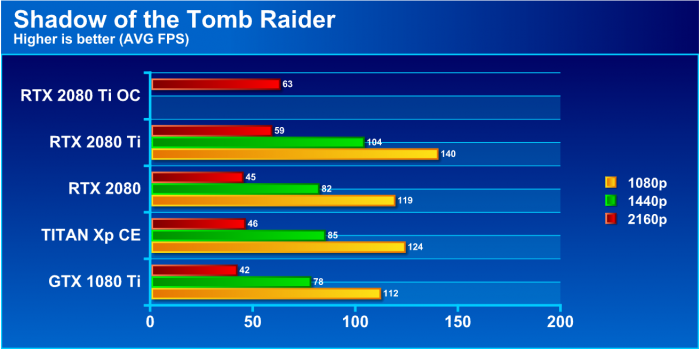 Shadow of Tomb Raider went form an average of 59 FPS just short of full 60 to 63 FPS with the overclock.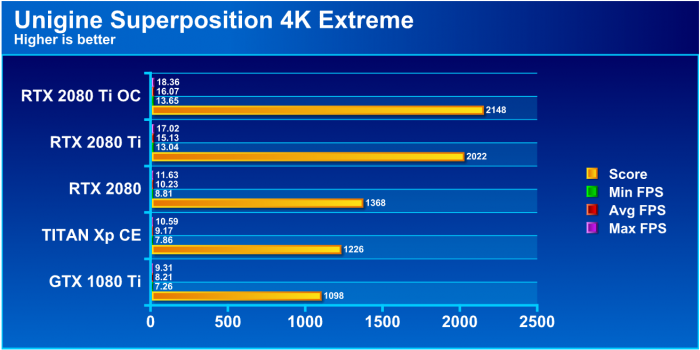 Superposition has been friendly to our RTX cards and the Overclock even showed dividends here with this insanely stressful load.