Taking a look under the hood
After popping apart the cooler we find that Nvidia had the "thermal pad all the things" and this is understandable. Previous coolers had a vapor chamber on the GPU with surrounding cooling plate for ancillary components which allowed airflow down to less critical components and even sometimes offering a separate cooler for VRM components and the like. With this larger full cover vapor chamber, Nvidia had to take this into consideration as it means that it is a solid plate with no areas for cooling air to pass to other board components which means those components that may have been cooled by passive air now may need a thermal pad. The large rainbow-colored strip of wires with the connector if an all in one for LED and fan control.  The backplate also has thermal pads to help make the thin metal backplate a functional heat spreader vs a visual piece. The backplate also has a black shiny sheet which is a plastic material which will help SMD components from shorting against the metallic backplate.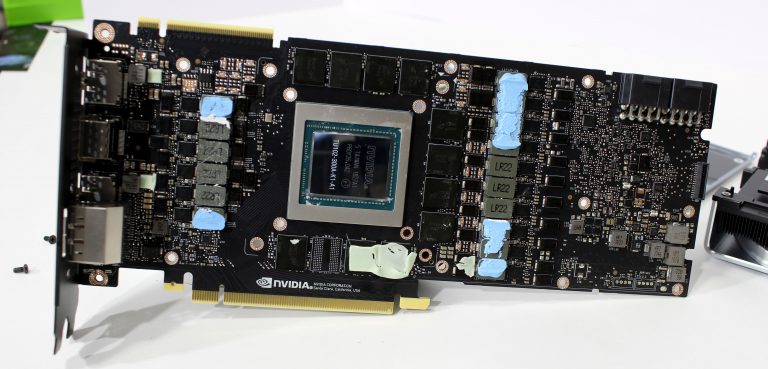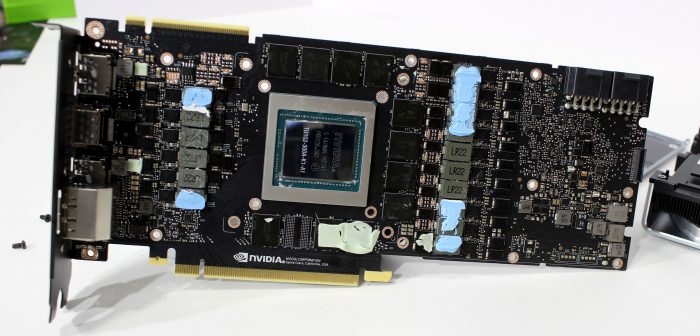 Here you see the card undressed and you can see there is a ton of complexity to this board. The VRM is a 13+3 design with 10 of the GPU phases on the right-hand side of this photo and the remaining 6 phases to the left with 3 being the remaining GPU phases and 3 remaining phases for GDDR6.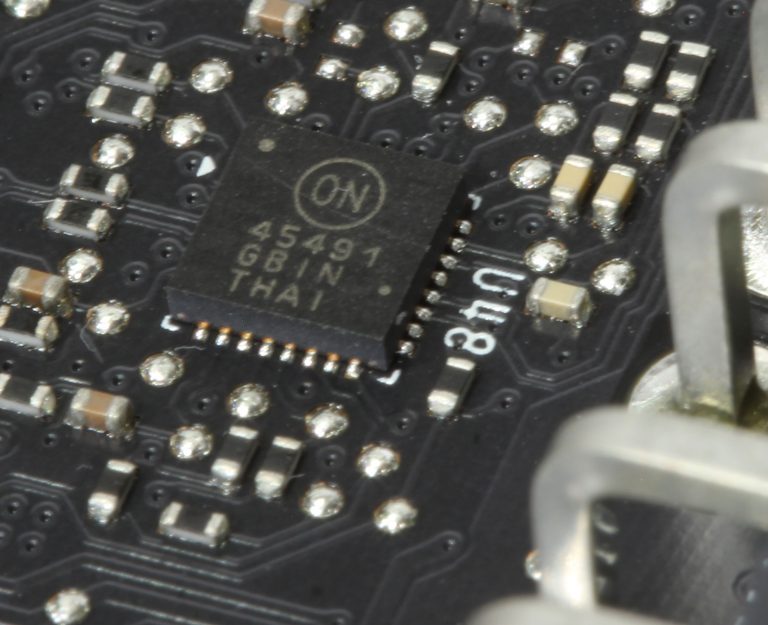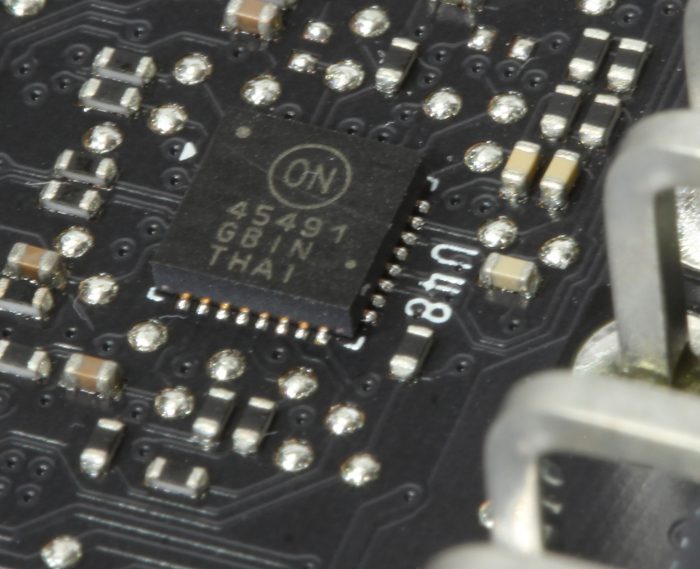 I found multiple of the ON Semiconductor NCP45491 which can monitor multiple bus current and voltages on 4 channels.. these can be paired up to monitor multiple different sources.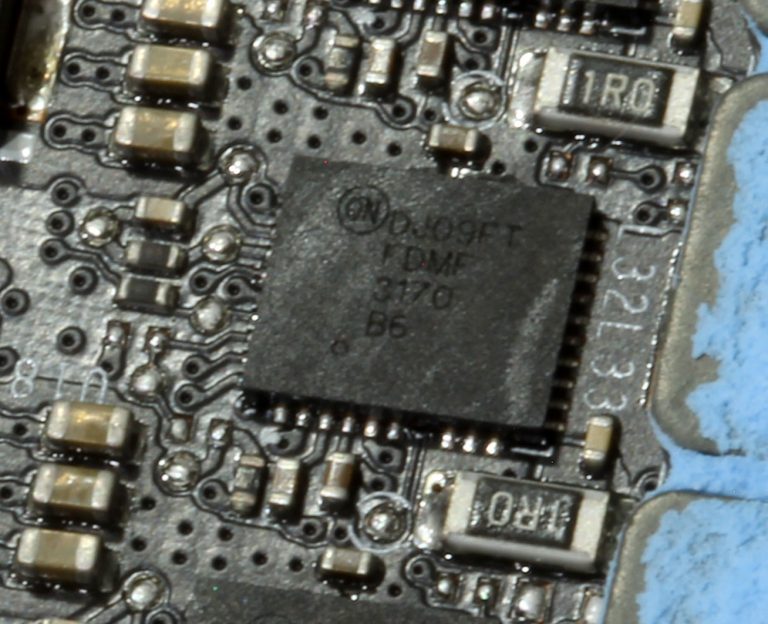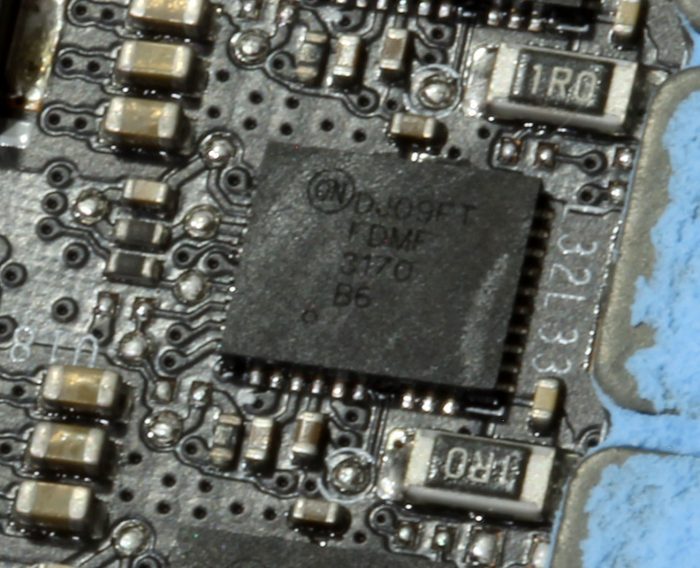 Here we see one of the power stages that are used to feed the VGPU and the VDDR. They are Fairchild Semiconductor FDMF 3170 and they are 70A per unit. So at a 13 power stage configuration, this VRM can supply ridiculous amounts of power and means it can be quite efficient in doing so. Nvidia did mention that the VRM can actively switch off VRM phases as needed which will reduce heat and power consumption at low loading scenarios. With the observed power needs of the TU102 GPU, you could realistically run well on half of this VRM but if you decided to LN2 an FE card this power supply should be able to handle some extreme loading.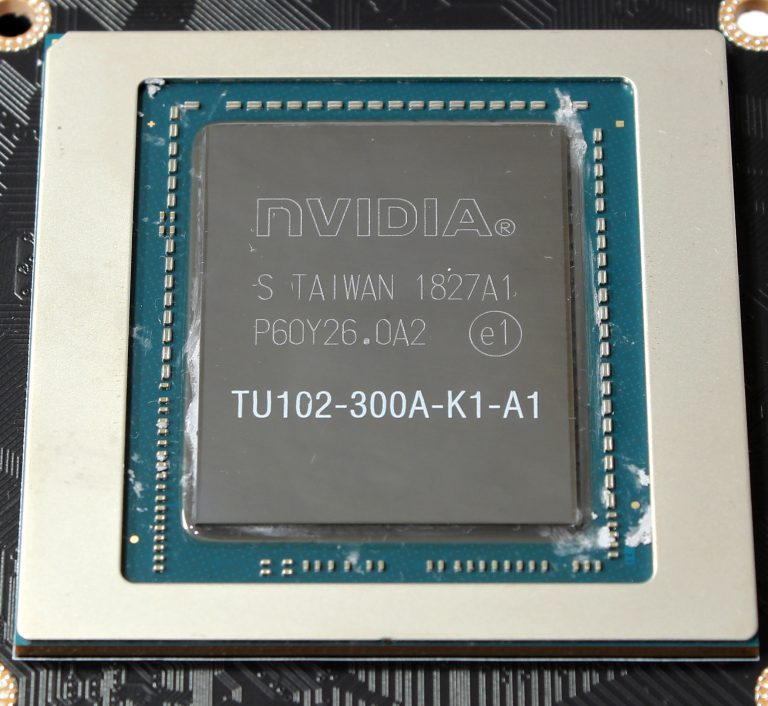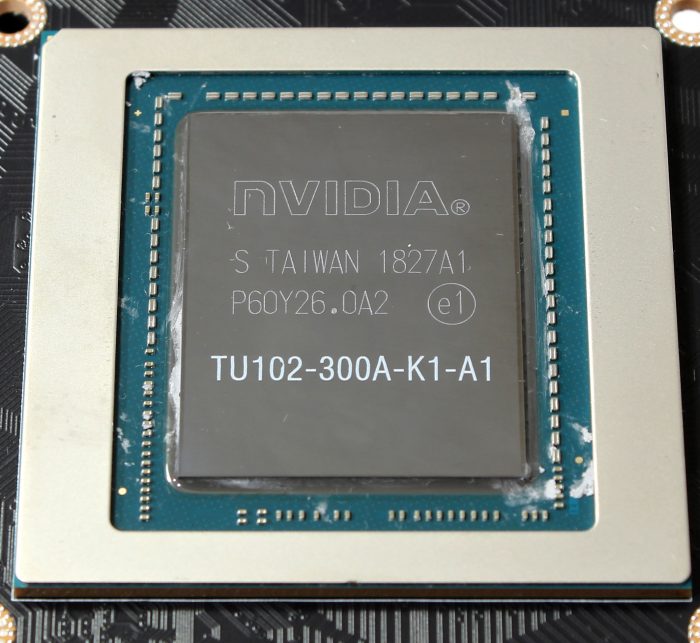 Here is where the magic happens, the Turing TU102 Die. This is what makes it all happen and inside this sizable die is new SM's RT Cores and Turing Tensor cores. According to Nvidia, this is the 2nd largest die ever made next to the GV100.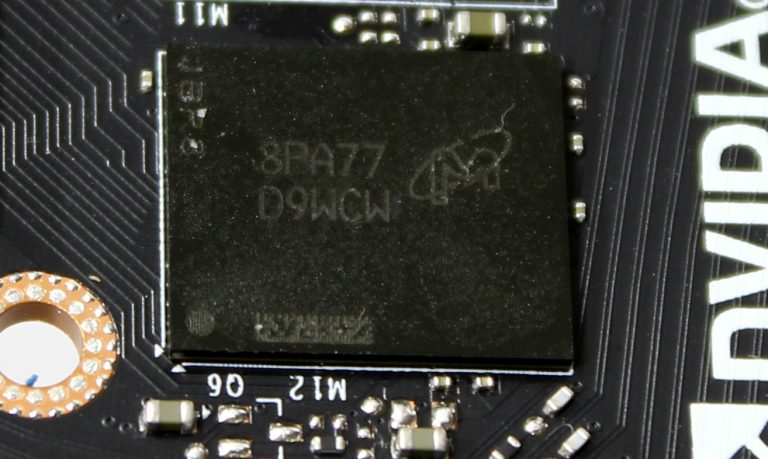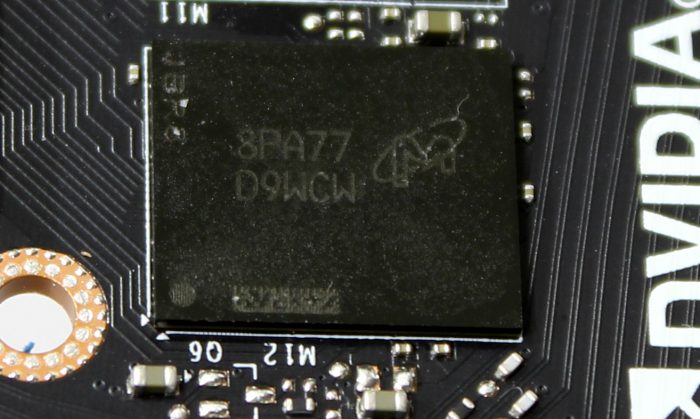 Here you see the Micron GDDR6 modules which are 1GB per IC Spec'd at 7000MHz (14000MHz effective data rate) which is why we have 11 on the board with 1 empty pad. This does raise the question as to whether we will see a 12GB card such as a new TITAN based on this same PCB to replace the TITAN Xp.