TU102 GPU Block Diagram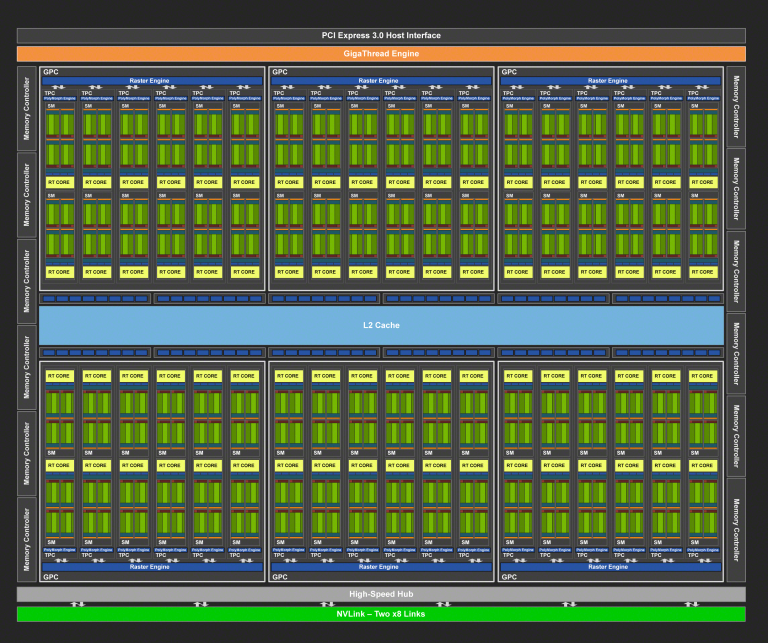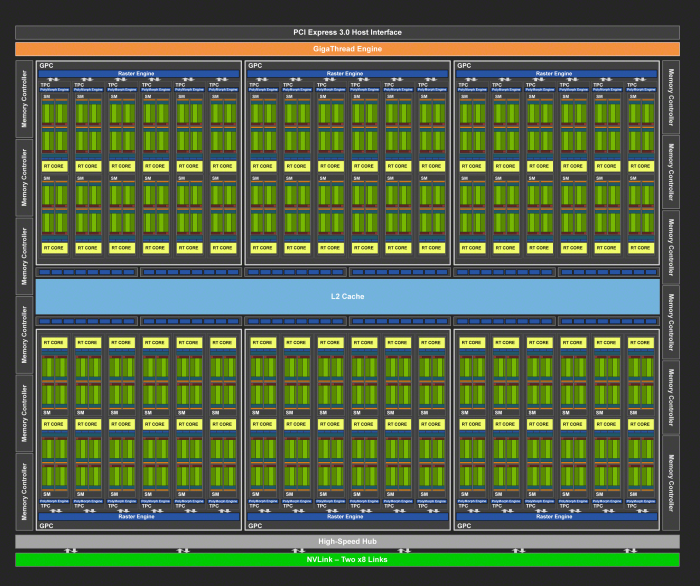 Here you can see the entire die block diagram showing how the GPCs are configured and how the memory controllers are aligned on the TU 102 GPU. It is worth noting that being the top dog of the Turing GPUs thus far, the TU-102 sports a dual x8 link via NVLink which means that not all NVLink connections are made equal as you will see on the TU-104 block diagram below. I am curious how this will change performance scaling if at all.
TU-104 GPU Block Diagram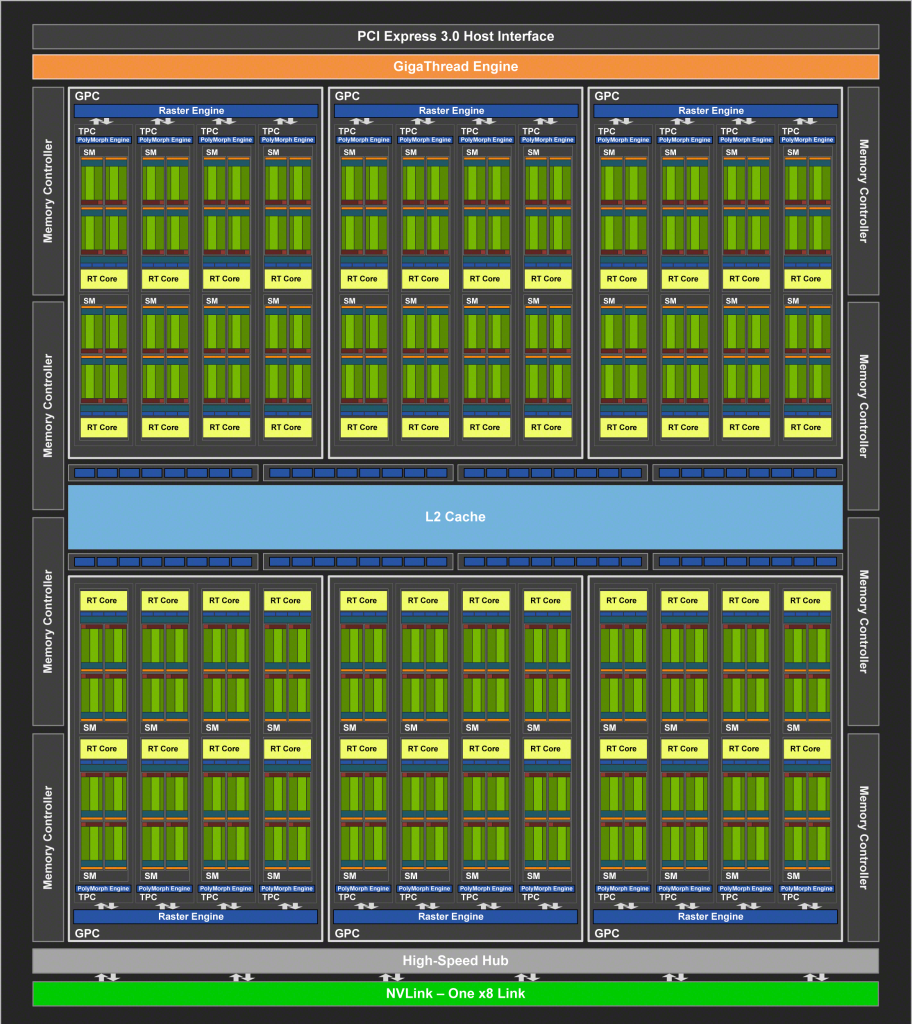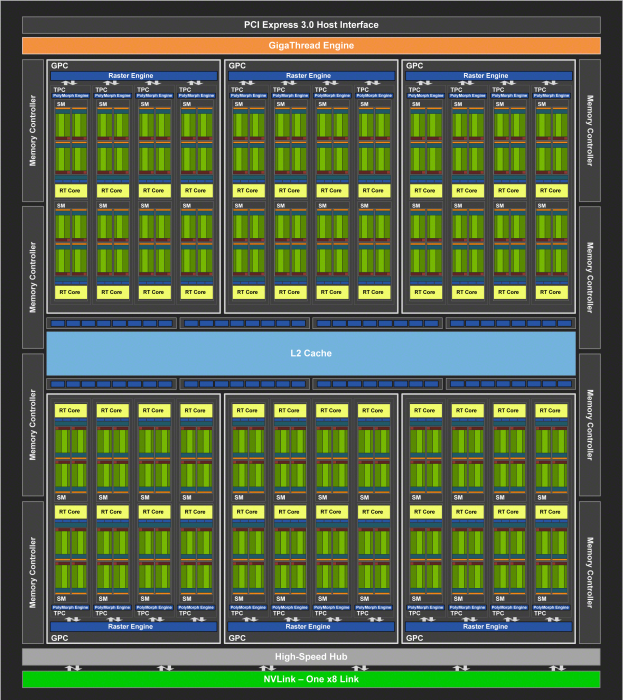 Here you can see that the TOTAL number of internal TPC, RT Cores and SM has dropped in the TU-104 model GPU which powers the RTX 2080. It is also worth noting that the NVLink is only a single x8 connection vs the TU-102 which is dual x8
TU-106 GPU Block Diagram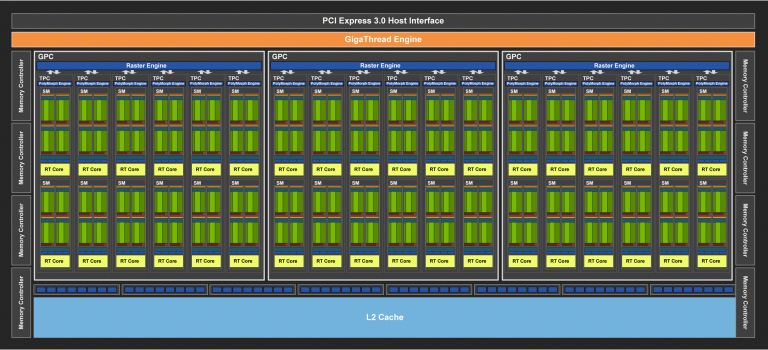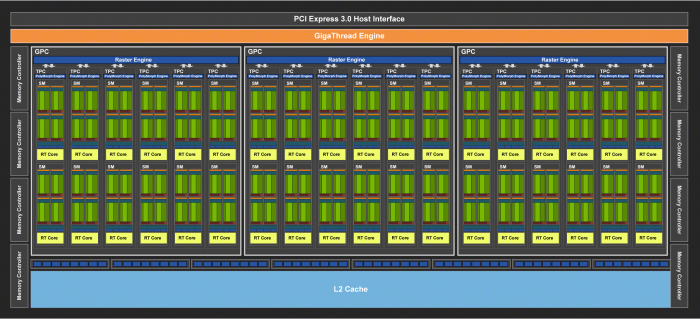 And here even more so you now see 3 GPC clusters vs 6 on the previous two GPU block diagrams. This will be the GPU that powers the upcoming RTX 2070 GPU and as you can see it strongly mirrors half of a TU-102 die and also absent is the NVLink connection via the high-speed hub.
New Streaming Multiprocessor (SM)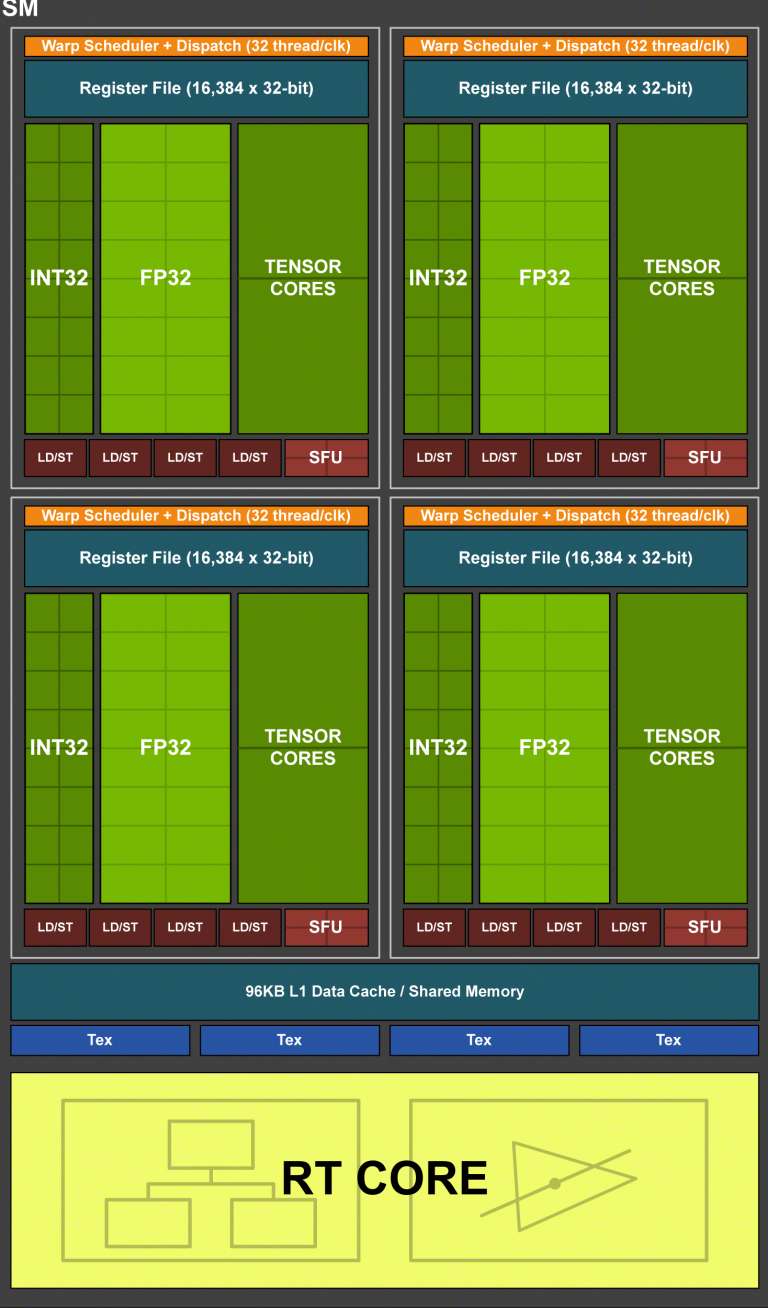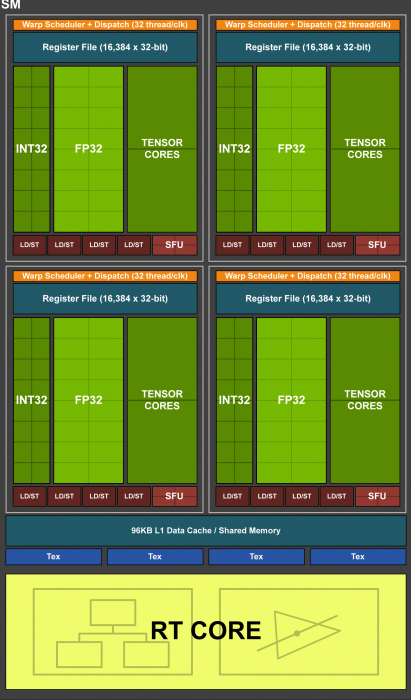 Here you can see the die layout of the new SM for the TU-102, TU-104, and TU-106. I am not sure if this will carry to any other future spins or GPU launches but as of this launch, this is the layout showing the full build of the SM.
Each SM is made up of
64 CUDA Cores
8 Tensor Cores
256KB register file
4 texture units
96KB of L1/shared memory