The Final Fantasy Benchmark was updated to support DLSS which as you know from reading above uses Nvidia's Deep Learning/AI cores to process via inference the images on the screen. This allows your GPU to render a much lower quality image while the AI cores use very high-quality reference samples to build out an up to 64X supersampled image in real time. This means less graphical load vs the standard TAA method. Below we show the difference in performance between TAA FPS and DLSS FPS.
NOTE: Pascal based cards cannot load the DLSS libraries as they do not have Tensor cores to process the data so they were stalled at the starting line for the DLSS version of the test.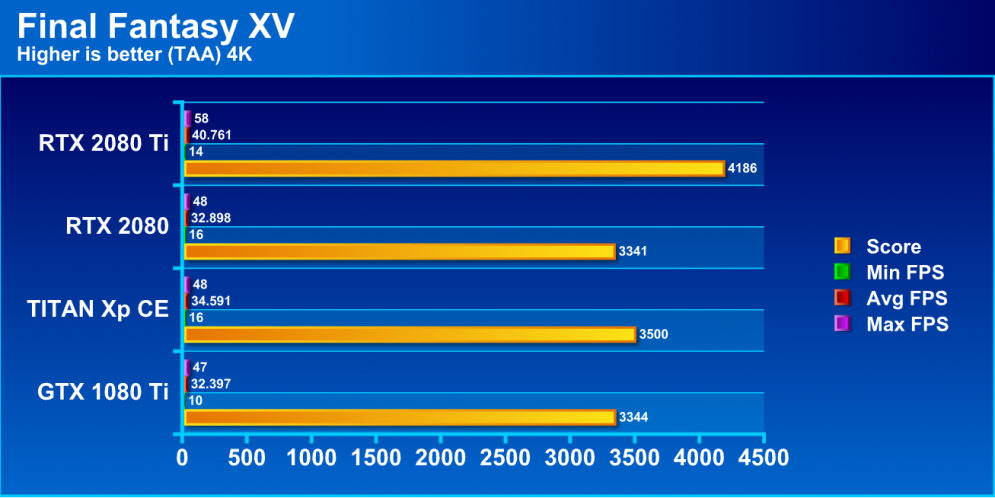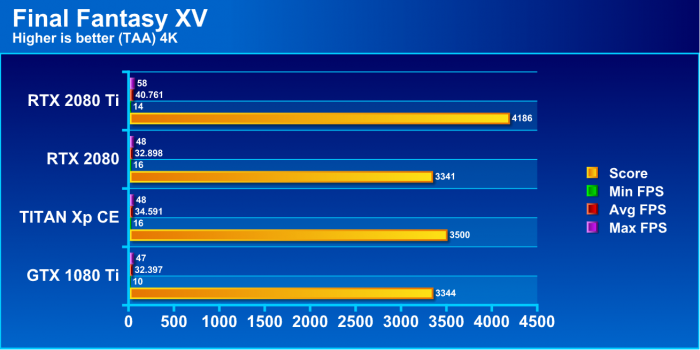 the TAA benchmark you can see that once again the 2080 Ti stomps everyone else at 4K with standard anti-aliasing tech taking up some of its GPU resources while the 2080 dukes it out with the 1080 Ti.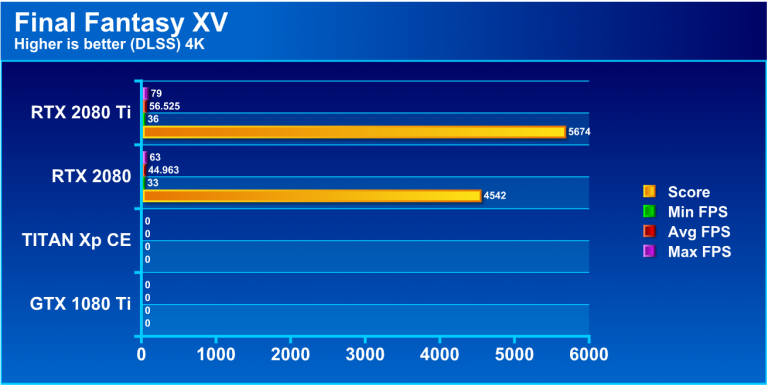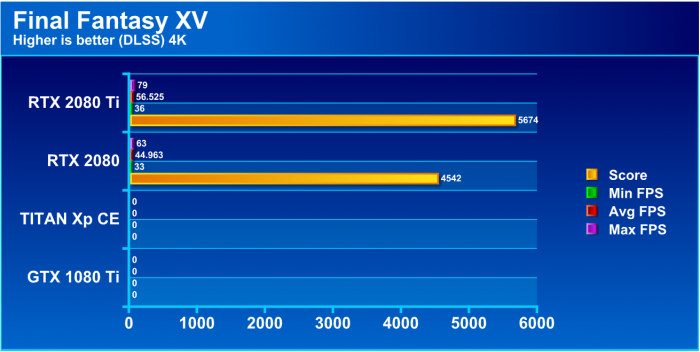 Here with DLSS enabled you now can see how much of a difference using the Tensor cores to do the heavy AA lifting as the FPS increases substantially. we see a 37% average performance improvement from the RTX 2080 and a 39% increase for the RTX 2080 Ti.