New EVGA Precision X1 and New "Smart Auto Overclocking" Yes, it actually works!
We have all been fed the line of "one-click overclocking" for the past several years. and it has gotten a little more obtainable with each launch but today I think we have made a major leap in terms of a real overclock with the new Nvidia Scanner.
We were given a preview of the new EVGA PRecision X1 which employs the new OC Scanner which will launch a dedicated thread of complex mathematical algorithm which tests for single and multi-bit failures to determine stability as it adjusts variables within the card to find a safe and manageable overclock.
Needless to say, I was a bit apprehensive to believe this but with a click, the OC scanner is off to the races. The picture below is a screenshot I took while the OC Scanner was doing its work.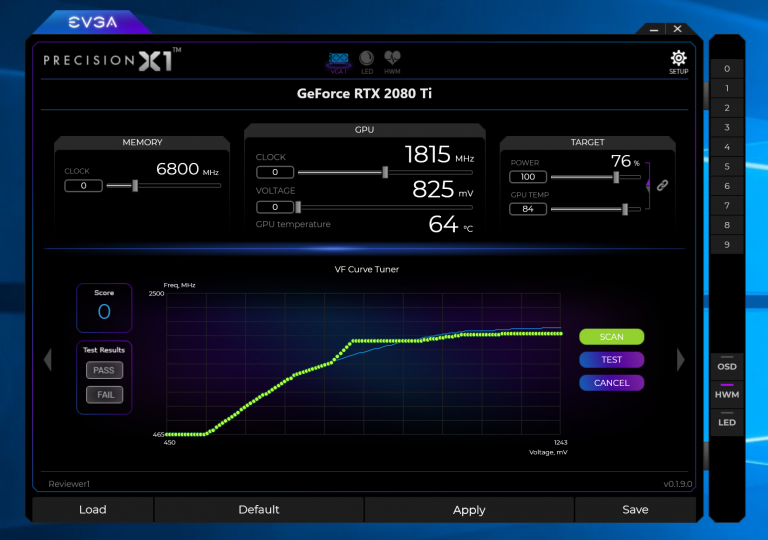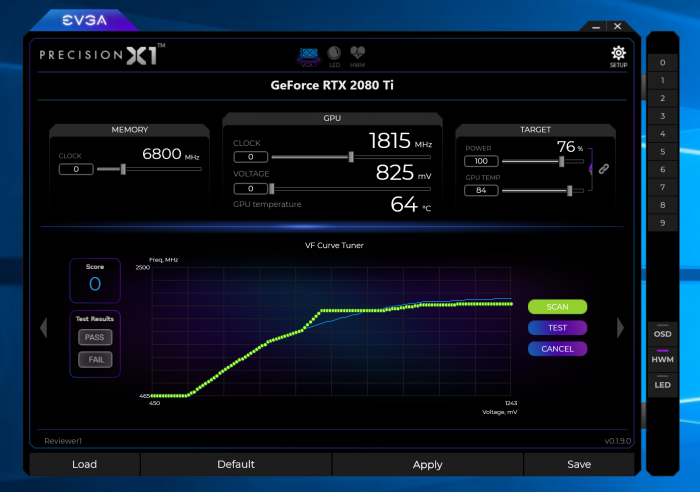 Now there is something to note is that you must make a few adjustments to maximize the clock for your GPU. I did not know this up front as I am the type that dives right in without reading anything. but once you adjust your temp tuner which you can see below, you will find MUCH better success than I did.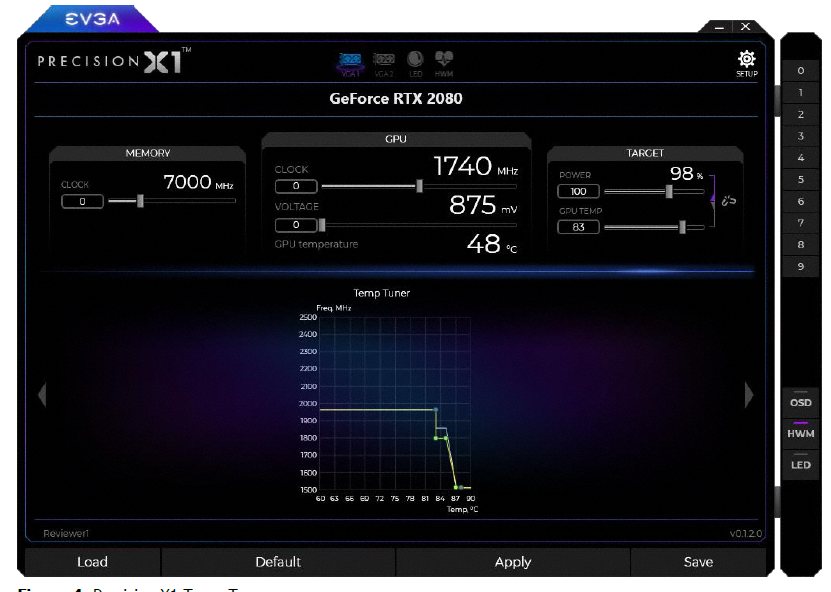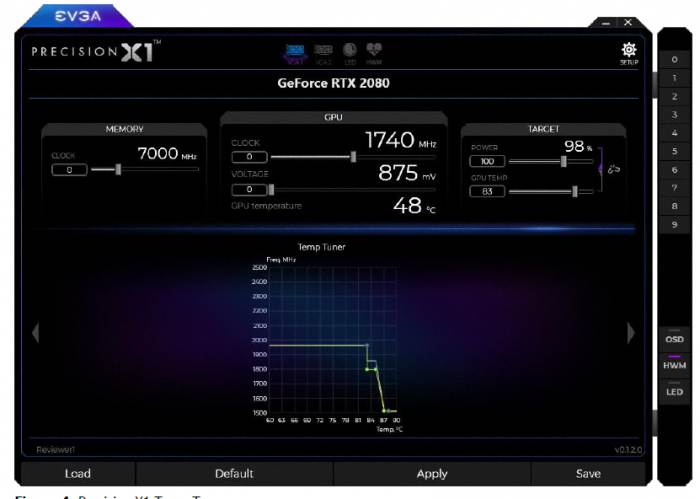 So, No I guess its not necessarily a "one click" experience. But with everything considered anyone could really optimize their card without all the testing and restarting of finding your OC limit on your card without the years of experience many of us have spent developing. Do not dismay though for those of us who love to tweak cards ourselves, even in the unfinished early version we got of EVGA's precision X1 it proved to be a very competent and well-sorted piece of overclocking software. the visual representation of what part you were changing was interesting, and the integrated LED control is cool although I think that is more geared towards EVGa's custom model cards which we hope to be taking a look at soon.