Nvidia RTX 2080 Ti Founders Edition
Here we see the Nvidia direct FE or founders edition packaging. It is a very Nvidia flavor packaging with strong accents of Nvidia green and the angular printing you would expect. It's an encapsulating design similar to what we saw in the 10 series FE packaging as well.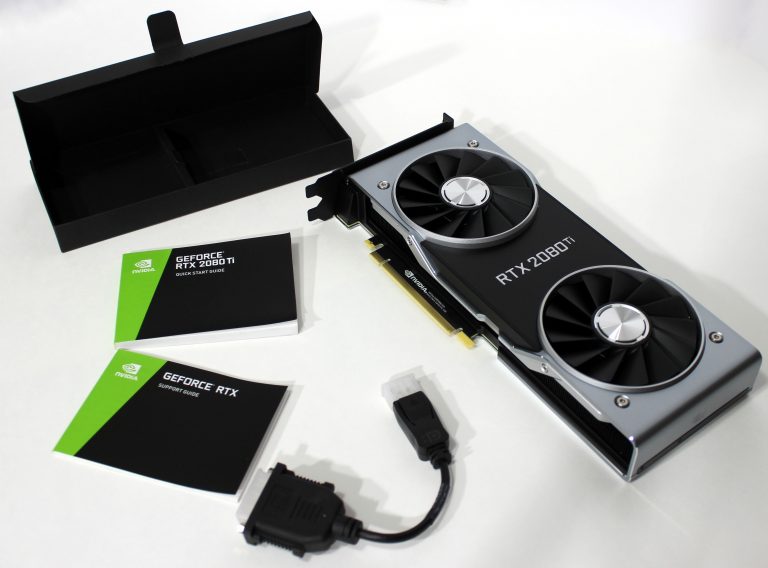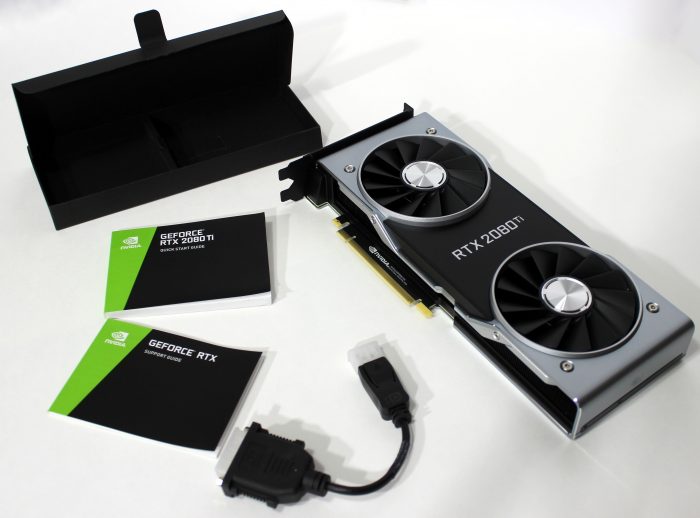 Here is everything that comes in the box. the little accessory box is recessed into the lower carton foam and has a pull tab to retrieve it. Once inside you get the essentials.
1x Displayport to DVI Adapter
2x small manuals to help get you started
Its nothing special but I mean I didn't need any of this to get running so I would say its more than enough.
Here you can see the card out of the plastic and ready to prowl.  I do have to say, I definitely like the direction they took on these coolers. the bent ALU shroud just gives a very quality look overall. it definitely feels substantial in your hand and there is NO PCB flex to be seen. The fact that Nvidia designed this cooler to be a full cover vapor chamber says a lot about its capability. The dual axial fans blow across the full fun array which moves the heat soaked into the fin array out to the ambient chassis air and off the card and its components.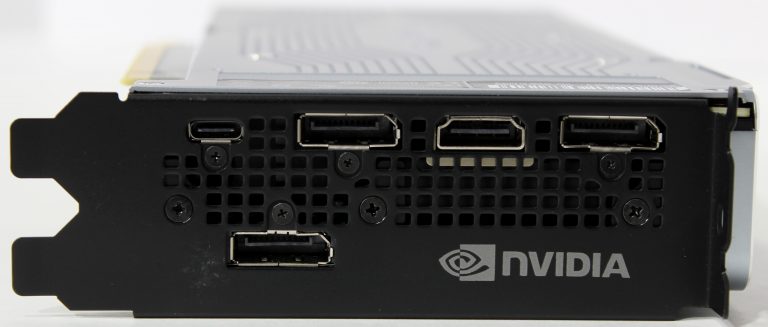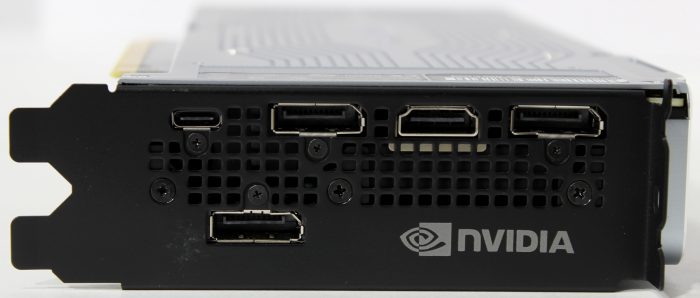 Here you can see the rear I/O of the card and its bevy of connectors.
3x Displayport
1x HDMI 2.0b
1x VirtualLink (USB Type C)
Now, this looks like standard fare with the exception of USB Type C… Well for those not in the know, this is for the new VirtualLink connection which will power next-gen VR HMD's (Head Mounted Displays) and it will carry not only power but the display/data connection all through a single cable. This means a much easier plugin for future VR headsets vs the multiple connections needed for current-gen headsets with Oculus needing 4-6 cables to have everything connected including sensors.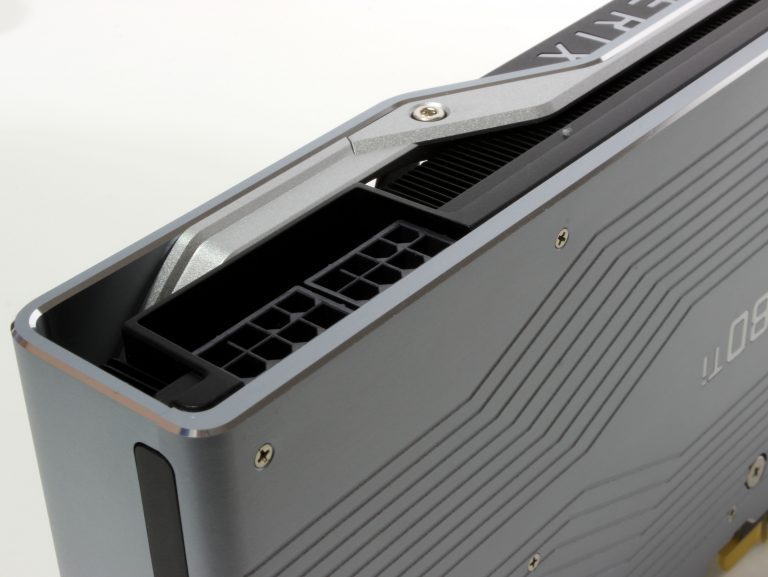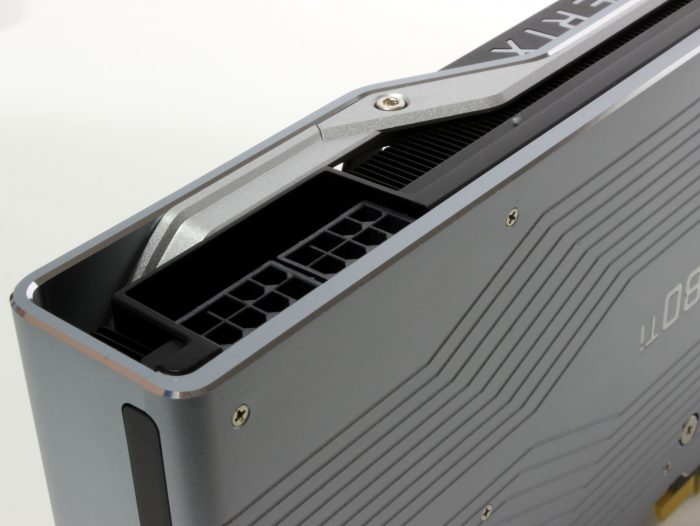 The power for the RTX 2080 TI is fed by dual 8 Pin PCIe power connectors as this is one hungry beast. Here you can also get a really good view of the angled ALU shroud that surrounds the card and follows along into the backplate.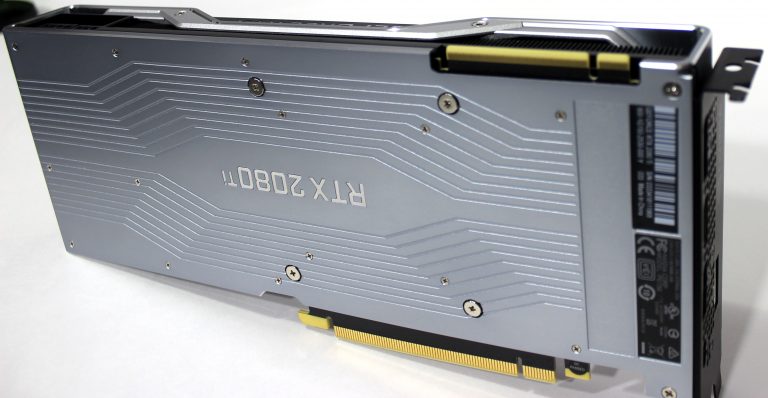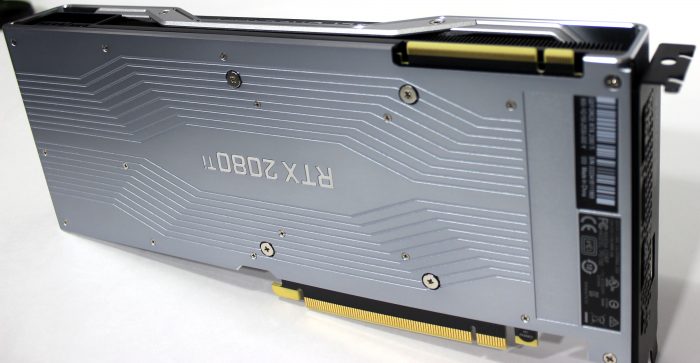 Here you can see with the NVLink cover pulled off that the RTX 2080 Ti definitely sports a 2nd Gen Nvidia NVLink connector which is said to support 100GB/s Bi-directional bandwidth to allow a whole new world of multi GPU potential or just imagine SLI on steroids. However, this does beg the question of why? I mean when you look at SLI support over the last 5 years it has waned so badly that many users simply stopped trying as many games either have lackluster support or it does not really scale as much as expected. Now I wonder if maybe this is what we needed all along and the HB setup of Pascal was simply the next evolutionary step leading to this, and if this is the case I am very happy as I have always been a multi GPU guy and would love to see a resurgence of linked GPU performance.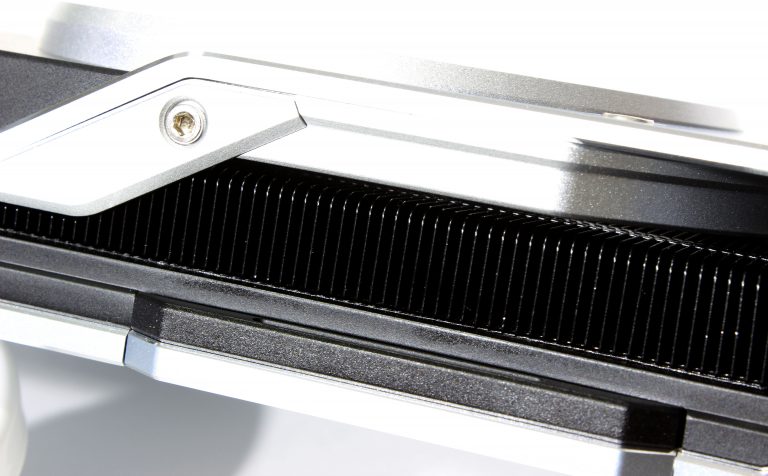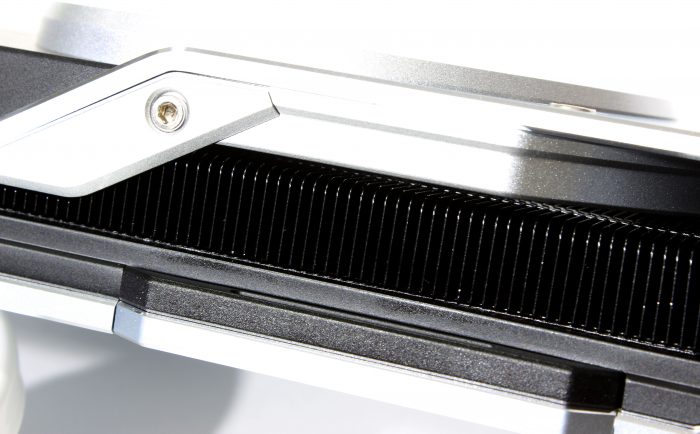 Last but not least as Nvidia ditched the standard blower style fan which has been a staple of Nvidia reference GPUs for as long as I can remember, with the exception of dual GPU models which has a center mounted single Axial fan blowing through two opposing mounted fin stacks.
Enough of the outside now let's tear her apart and take a look at the guts.