Here we will run some targeted benchmark tests to gauge the raw performance/calculation speed of the CPUs.
SuperPi


SuperPi is a very popular program for testing single threaded performance by calculating digits of Pi. You run it by setting the length of the test and the score is time-based at the end. Performance is judged by how quickly it can complete the task you assign.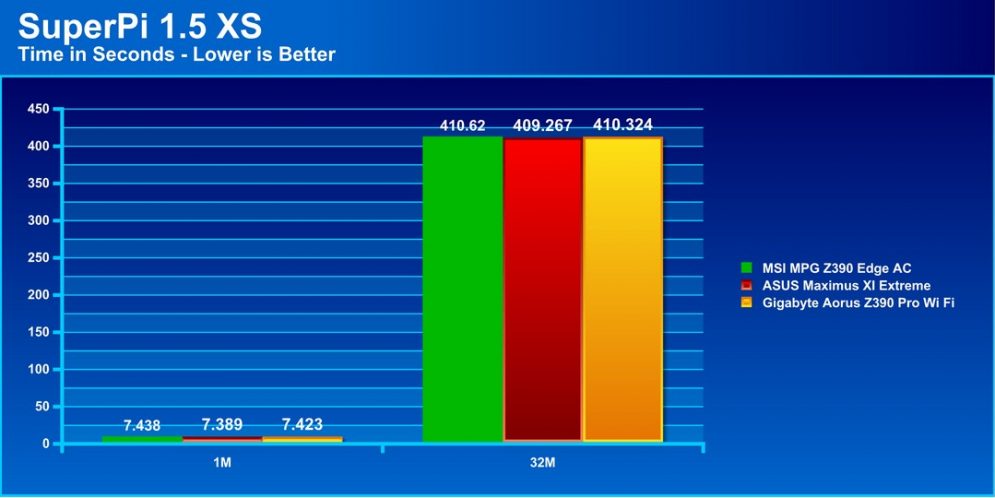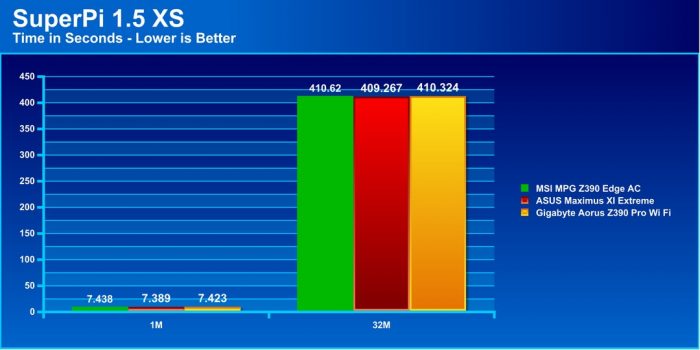 The Gigabyte Z390 AORUS Pro WiFi did very well here right in line and even besting the MSI board.
WPrime


WPrime is very similar to SuperPi but is a multithreaded program which you can assign the number of threads that work on the problem and you get a time-based result on how long it took for the CPU to crunch through the task you assign.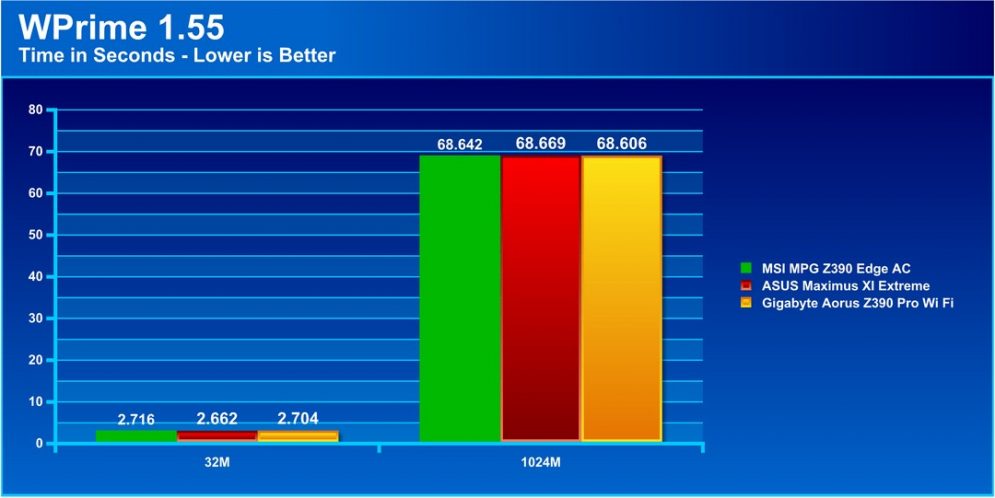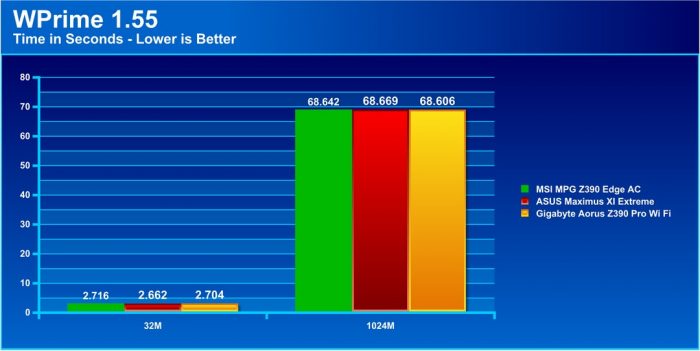 WPrime sees the Gigabyte Z390 AORUS Pro WiFi get the best of the show here in the long test due to its disregard of ICCmax rules. this means that the CPU stays at 4.7GHz even under extended load instead of dropping once the turbo budget should be exhausted.
This does mean that you could see slightly higher temps on long heavy runs such as video transcodes so keep that in mind when selecting your CPU cooling solution.