What's inside?
Here we take a bit of a closer look into specific components on the board.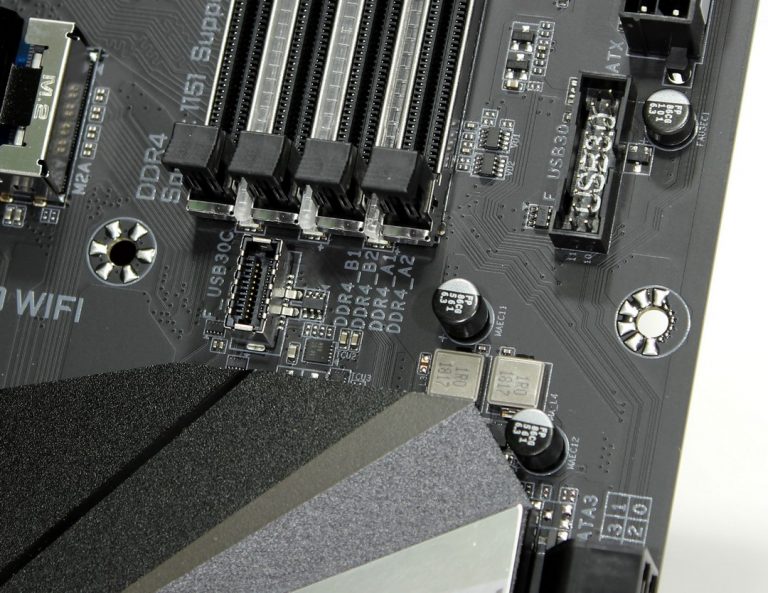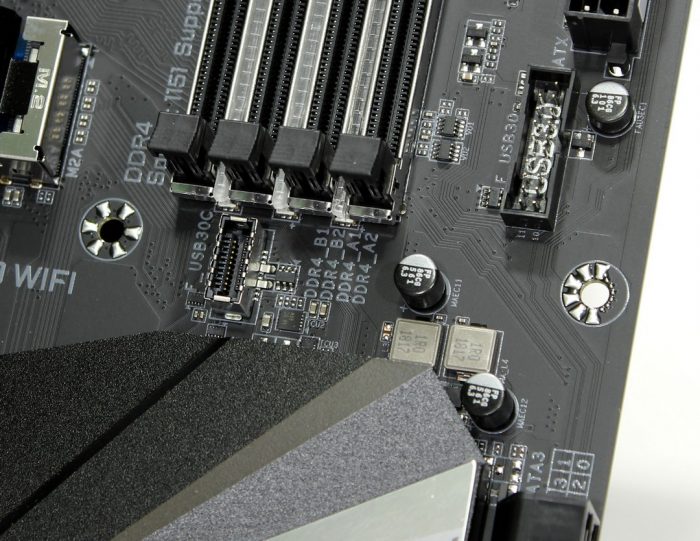 Here you can see one of the things that probably drives me more nuts than anything. I love when connectors are placed close to the boards edge to ease cable routing. For some reason, Gigabyte chose to place the USB 3.1 Gen 2 connector far inboard between the PCB sink and the DIMM slots even though the edge of the board both above and below the case screw is quite open which is a pure mystery to me. The only thing I can assume is some sort of layout issue with traces which meant in order to have a more efficient routing for a critical component the connector had to be moved inboard to avoid issues which I could excuse but it just seems odd.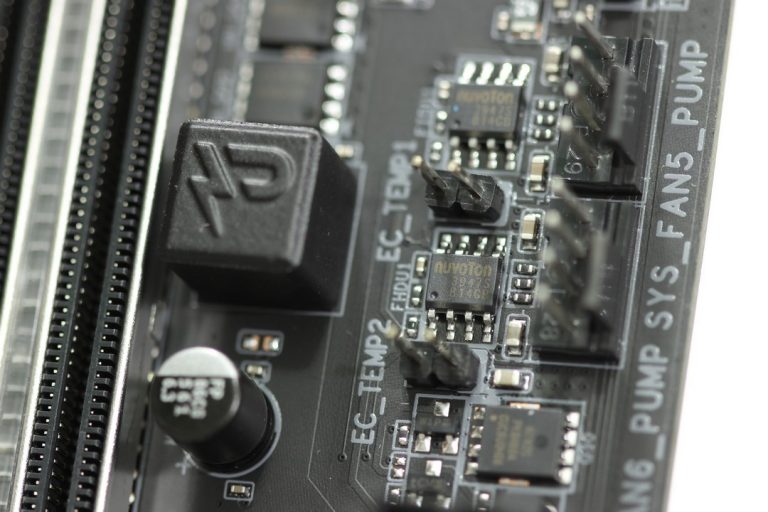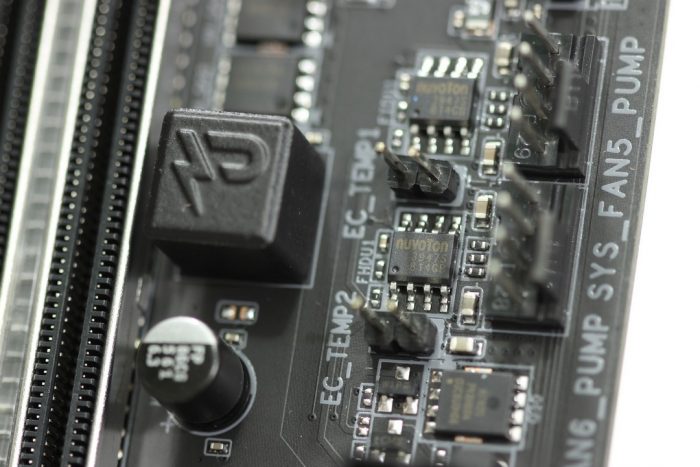 At the top RH edge of the board adjacent to the DIMM slots, you will find a bevy of Fan headers. Along with them, you will find multiple 2 pin headers for external temp probes. The probes come included in the accessory pack and are a nice addition to allow monitoring of devices you want to keep an eye on.
The VRM heatsink removed you can see that its far beefier than needed and this is one place where excess I am ok with as it simply ensures critical components will stand the test of time, barring abnormal failure of course.
Close up analysis of our friendly little OC's we get a good view of what makes the board tick.
First up is the 17AF which is an ISL6617AFRZ from Intersil and is the smart doublers I referenced earlier. This allows splitting of the PWM signal along with current balancing and monitoring of each phase to ensure good control and efficient operation under various load scenarios.
SiC634 is a 50A power stage by Intersil/Vishay and this unit is a solid option that will easily handle way more than the 9900K could ever need, especially with 12 of them.
SiC632A is a 50A power stage by Intersil/Vishay and is used to power the iGPU.
ISL69138 7 phase controller – running in 6+1 phase mode which gives us the 6 phases split to 12 for the VCORE with the +1 for the iGPU.
PTN3360DBS – This is an HDMI 1.4b Compliant level shifter to feed the HDMI port on the IO from the Intel iGPU.
Dual BIOS Chips – Enables the board to run either failover BIOS redundancy or separate entirely for running two separate BIOS for debugging or bench testing.