Final Thoughts
How do I sum up the experience with the Gigabyte Z390 AORUS Pro WiFi?
I for the first time in a long time have very mixed feelings in the conclusion of a motherboard review. Normally a motherboard review its all about features and in one sense it's the same here.
However, add into the mix that the boards are hard to compare in an out of the box state since they do not all follow the Intel guidelines and the waters become muddy.
Some may say "who cares its a free overclock or free performance" but in reality, it's not.
TINSTAAFL – you are paying for this performance boost via heat and power in most cases. It is marginal but you are and unfortunately, I have not had the time to judge any long-term effects or stability concerns over the long run with the higher settings. The likelihood of issues is low but it is there.
If you choose to make the Gigabyte Z390 AORUS Pro WiFi or any Gigabyte board for that matter in the Z390 lineup the platform for your Z390 build there are a few things you must know.
The Intel spec (ICCmax, Turbo duration, etc) are not followed so your chip will always be at 4.7GHz+
If you want to disable MCE to get intel stock operation you cant, same activity as above
If you choose to enable MCE (Advanced Turbo) you will be met by 5GHz solid all core which is awesome

Until you run an AVX load or any heavy load.
I will have very high temps and VCORE.
This issue may be exacerbated with a lower quality chip than mine and I will follow up as soon as possible to confirm this.
It may also be less prevalent in a better lower VID chip, once again I will test as I can to see if it follows suit.

Power draw overall will be a bit higher
Ring ratio will be higher than other boards at default (4.7GHz vs 4.3GHz)
Is this an end all tell all bad situation? Absolutely not but it is my job to inform potential buyers when I see something amiss. This definitely qualifies as strange in my book.
Would I use a Gigabyte Z390 knowing all of this? Absolutely, it still perform awesomely but you will have to be a bit more mindful of your thermals and your CPU cooling solution.
That being said the Gigabyte Z390 AORUS Pro WiFi is lean, mean and turns out some badass number just be sure you know what your tweaking in the BIOS as there are more options than you can shake a stick at.
I am very interested to see how other gigabyte boards stack as I get them to test and see how they perform with the much better chip I now have on hand and how much more can I potentially push them to maybe push that VRM even just a little.
The Gigabyte Z390 AORUS Pro WiFi has a massively overbuilt VRM to ensure no matter what you do the VRM should never be an issue. It pulls some great numbers and is begging for a good chip to cram even more power and performance through.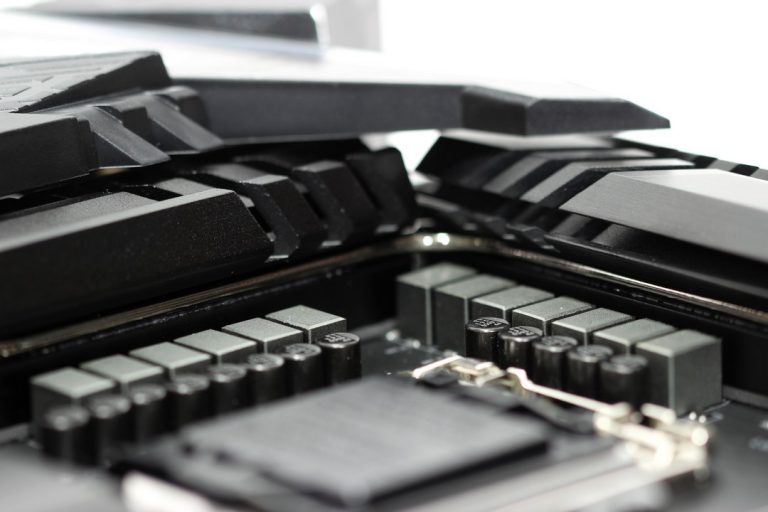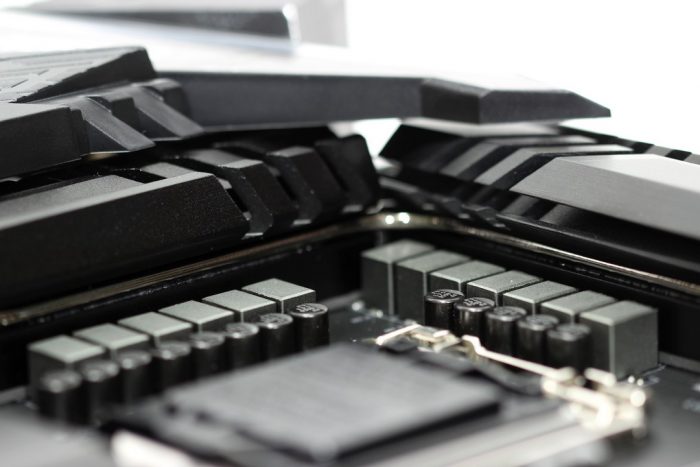 Pros
Cons

Massive Overkill VRM
Plenty of VRM cooling capability
Solid WiFi Solution
Great out of the box performance
All fan headers are hybrid headers
Solid performance for sub $200 category

No AVX offset with MCE enabled (5GHz AVX = bad)
ICCmax Constraints not followed

Disabled MCE still does not throttle as Intel guidelines dictate

No POST code display