Here we will run some targeted benchmark tests to gauge the raw performance/calculation speed of the CPUs.
SuperPi


SuperPi is a very popular program for testing single threaded performance by calculating digits of Pi. You run it by setting the length of the test and the score is time-based at the end. Performance is judged by how quickly it can complete the task you assign.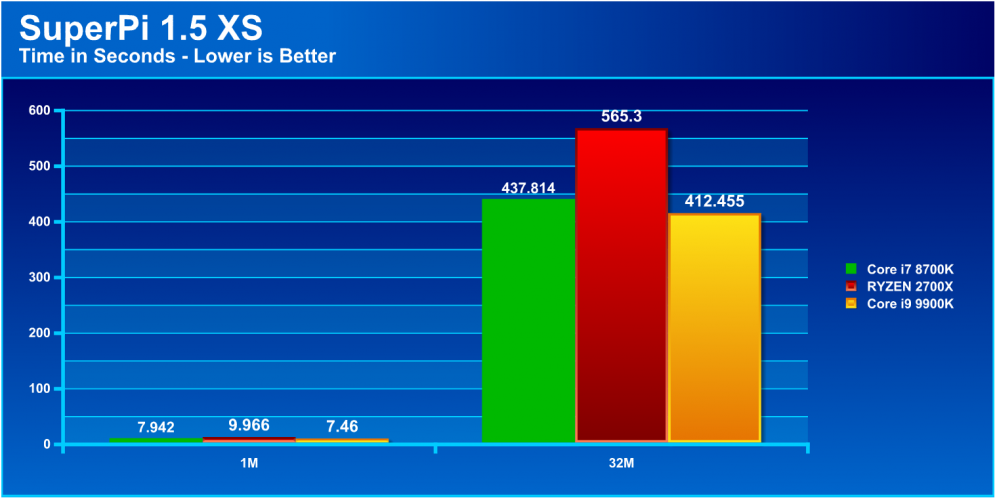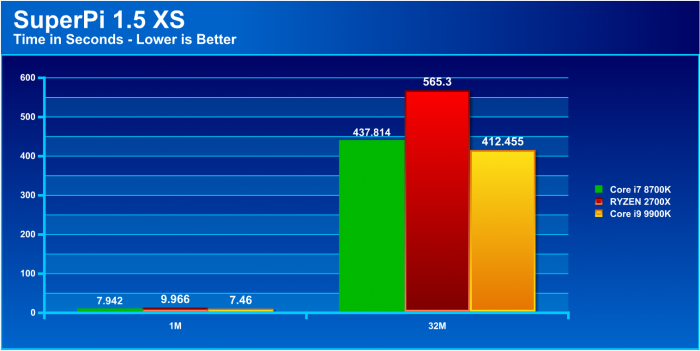 The 9900K readily beats the entire field with a 33.59% gain over the 2700X and a 6.46% gain over the 8700K on the 1M test. moving to the much longer 32M test we see the lead over the RYZEN 2700X extend to 37.06% while the gap closes ever so slightly over the 8700K to 6.15%.  This being a single threaded benchmark it scales very well with the higher IPC and of course frequency over its RYZEN competitor.
WPrime


WPrime is very similar to SuperPi but is a multithreaded program which you can assign the number of threads that work on the problem and you get a time-based result on how long it took for the CPU to crunch through the task you assign.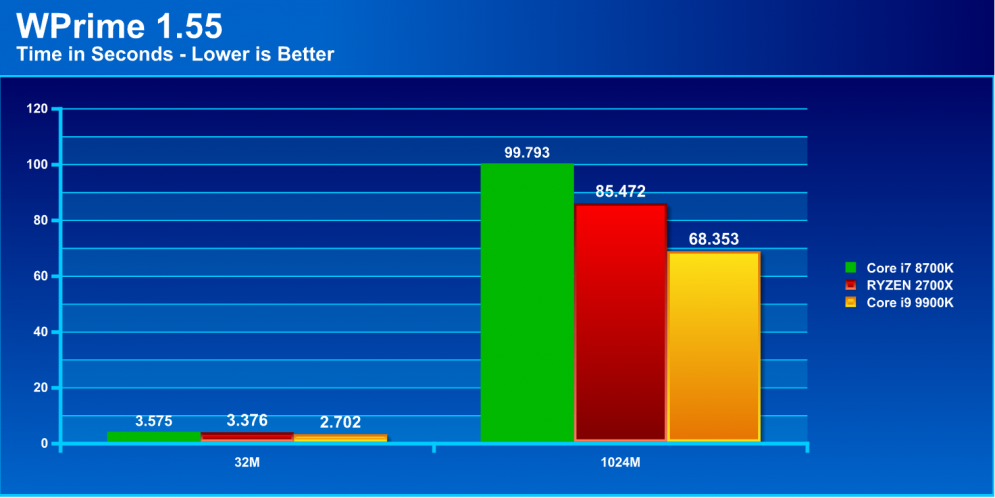 WPrime we see the 9900k start to stretch its legs as this is a multithreaded benchmark so it can chew through calculations with all available cores and threads. the 9900K shows a lead on the shorter 32M benchmark of 24.94 over the 2700X while the lower core count 8700K of 32.31%. Moving to the longer 1024m test we see the gap shrink slightly with the 2700X to 25.04% while the 8700K grows a bit to 46% as the duration of having lesser cores really eats away at the 8700K.