This is the MSI MPG Z390 Gaming Edge AC
MSI has kind of rebranded doing away with the long naming of the MSI Pro Gaming, MSI Arsenal Gaming, and MSI Enthusiasts gaming shifting to an easier acronym focus of MPG, MAG and MEG. This large change has caused a bit of confusion with the community, so much so that MSI actually released explanations of what the acronyms mean. But that being said we do have an MPG board here today in the MPG Z390 Gaming Edge AC. This board is more fo a middle of the road model not necessarily in the top tier but more in the premier mainstream lineup in my opinion.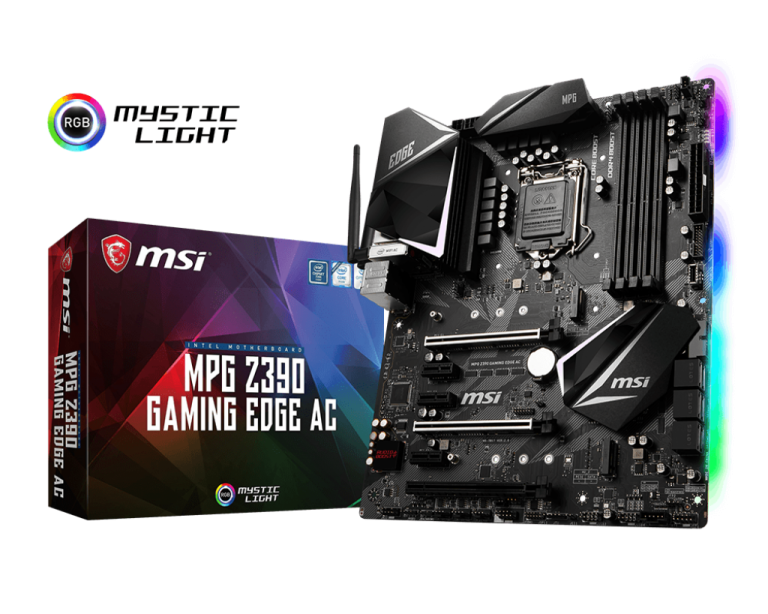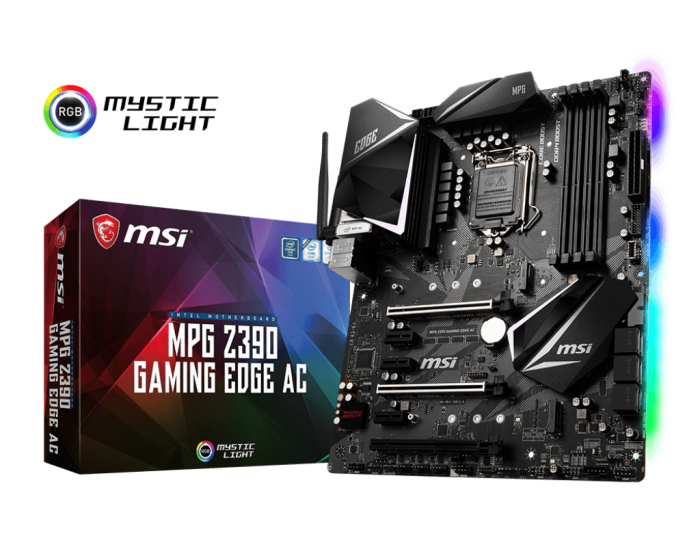 The board has a clean overall aesthetic without any major covers or shields on the board with the exception of a stylized PCH heatsink with a reflective foil type application and the larger and equally angular left side VRM sink. This heatsink is monstrous and I can attest that testing thus far it definitely does its job as when being pushed hard these things can get pretty warm, so needless to say I'm glad they have some good surface area to sap away heat.
Another point to mention is the fact that MSI took into consideration heatsink fitment as the heatsinks while large seem to have the proper keep out zones to ensure that most any cooler should fit with little to no issues.
I did find some interesting RGB related features on the MSI such as
That's right for those who like myself have something like a commander pro or other corsair RGB enabled devices, it looks like there's a built on port at the top right of the board and I look forward to seeing how Corsair collaborated and to what extent we can expect to sync with MSI and Corsair gear.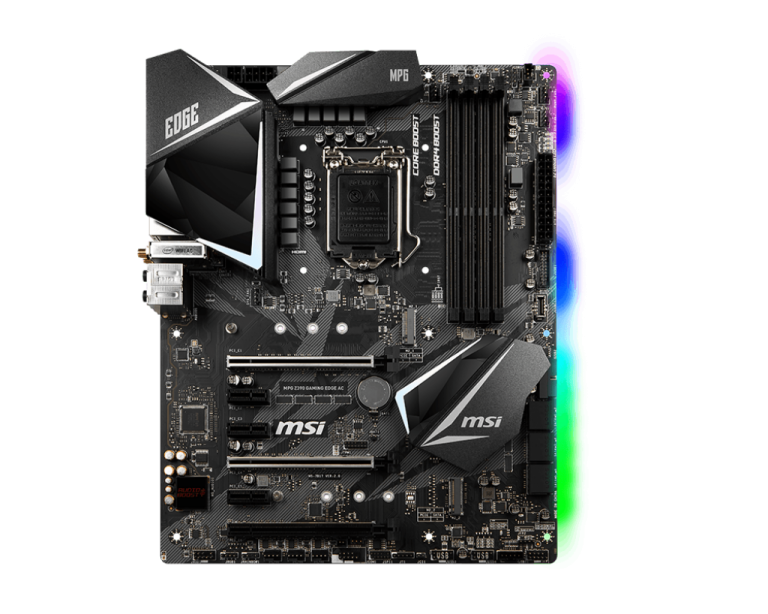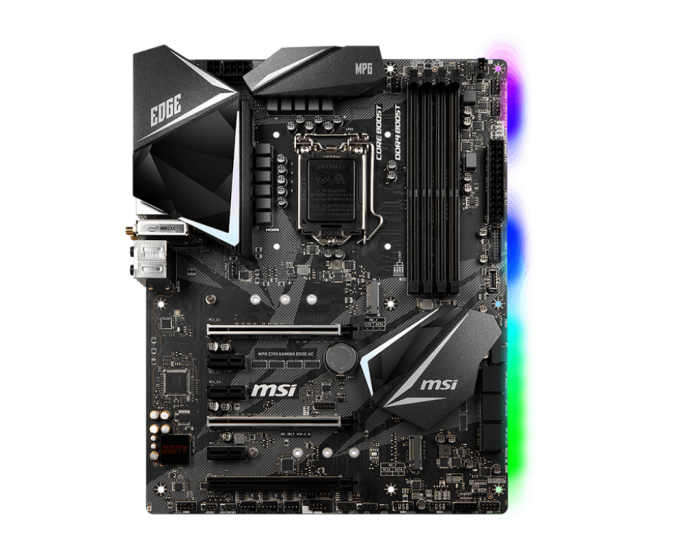 We will soon after this review have a full overview of the features and performance of the MPG Z390 EDGE AC board and we look forward to providing to you what we find possible with this new Gaming board from MSI.