This is the Gigabyte Z390 AORUS Pro WiFi
The last and most recent to arrive in the Z390 stable is from our friends at Gigabyte and it is the Z390 AORUS Pro WiFi.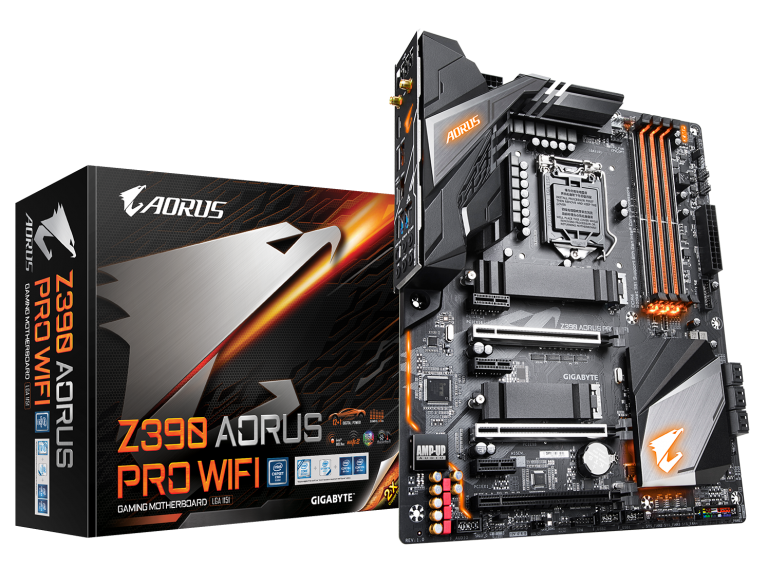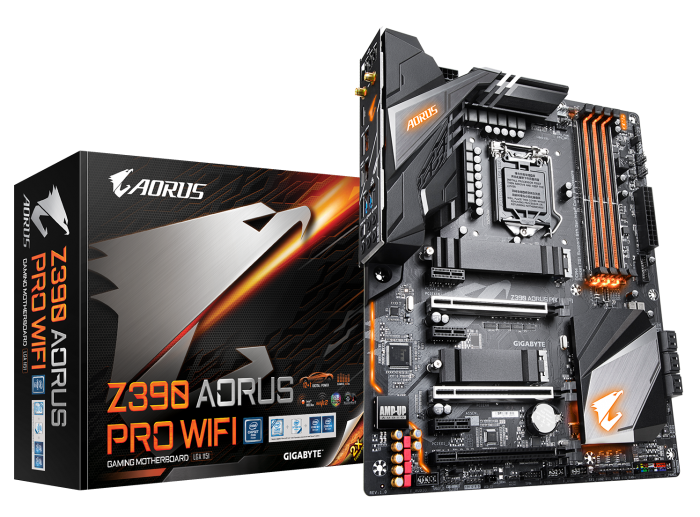 Gigabyte has been making a strong push in recent chipset generations to really step up their game in regards to aesthetics, performance and component quality across the board. That says a lot as we saw on the X470 Gaming 7 which had a super capable VRM well suited for far more power than any current Gen RYZEN could pull. Now this board we have only read a little about thus far due to its late appearance to the show.
Some of the things we are interested to check out on the Pro WiFi will be.
VRM components and quality
Did Gigabyte keep the same quality and component level? I know this board employs a 12+1 phase VRM and in reality, it's a 6 phase controller with 12 physical power stages. I have seen some in the community getting up in arms about this as they are "fake phases" but in reality the power stages are very much real the only difference is if you use a "dumb doubler" you will simply be splitting off a PWM signal to multiple phases (2 in this case) so that two phases on a  "Phase" will be aligned but the current capability will still be there and the balancing, for the most part, will be capable.
Yes, I know Audio is a weird one to test and testing specifics like SnR and the sorts doesn't mean anything to most people so I give it a listen much like I do when reviewing audio cards as I tend to enjoy high fidelity audio and varying audio solutions to see who can get great gaming audio while also providing crisp accurate instrument representation in some of my favorite FLAC files for testing. Gigabyte has always shown a very capable audio setup I hold them to continuing that and we will see how the pro wifi stacks up.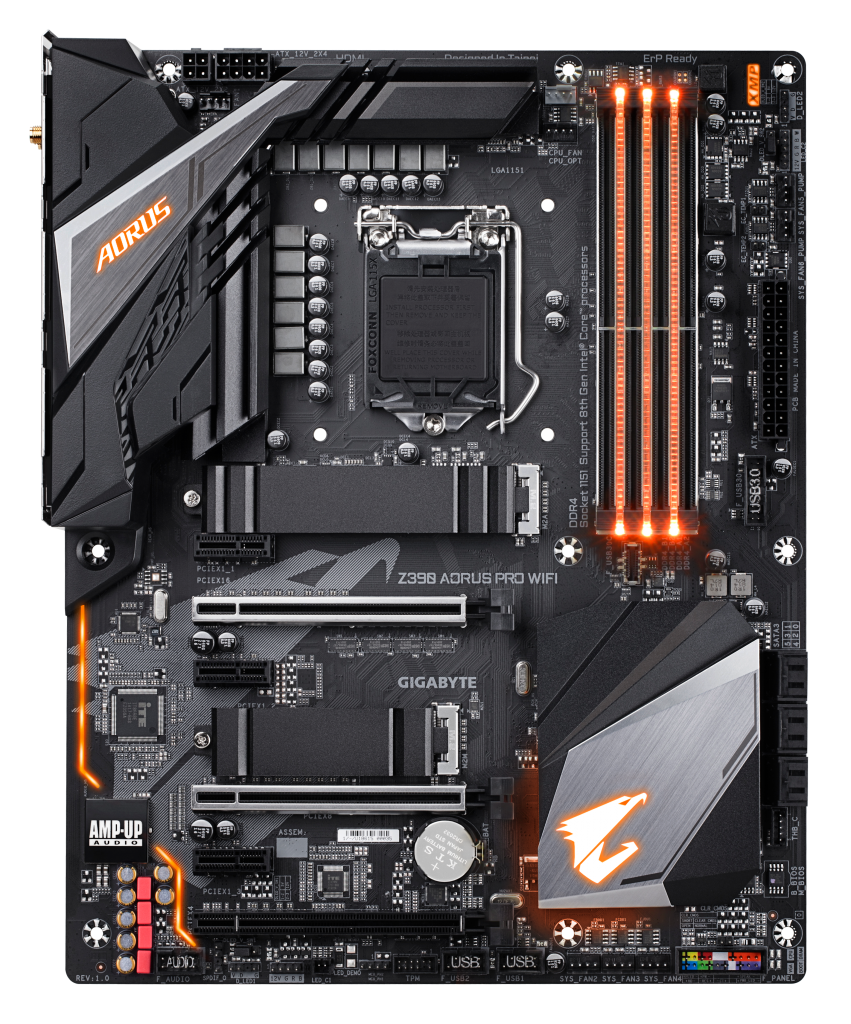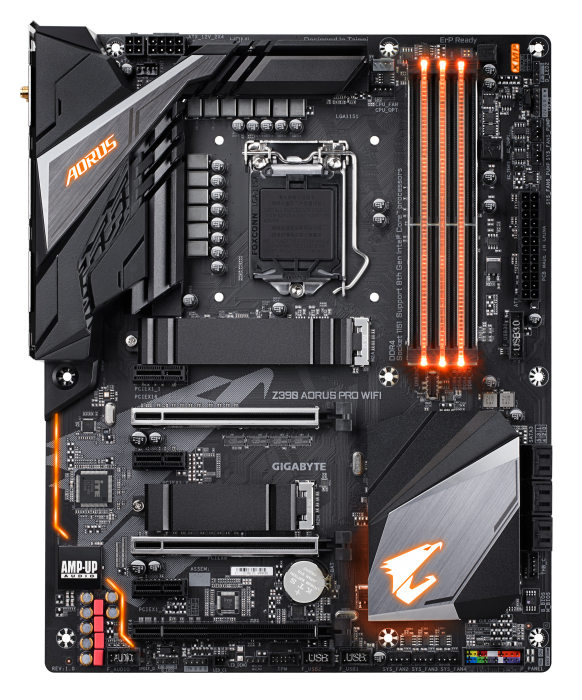 This board looks interesting and falls kind of in the middle of the pack similar to the MPG EDFE AC from MSI, so we look forward to seeing what we can accomplish as far as performance and overclocks in the coming review.
Now let's check out how the new 9900K performed.