Blender


Blender is a great test as it is a good representation of real world productivity with image rendering capability on the CPU or GPU. We test both to show how platform changes can give better performance.
Blender shows here that the CPU render for the 9900K pulls a lead of 22.95% over the 2700X and a 44.84% over the 8700K. moving to the GPU render we also saw an increase on the GPU side which tells you overall the platform got a nice bump beating out the RYZEN powered rig by 29.71% and only beating out the 8700K powered rig by 16.85%.
Cinebench R15


Cinebench is all about rendering out images and doing this on the CPU is hard work, and it offers tests for both single and multi-threaded renders along with even an OpenGL GPU based workload.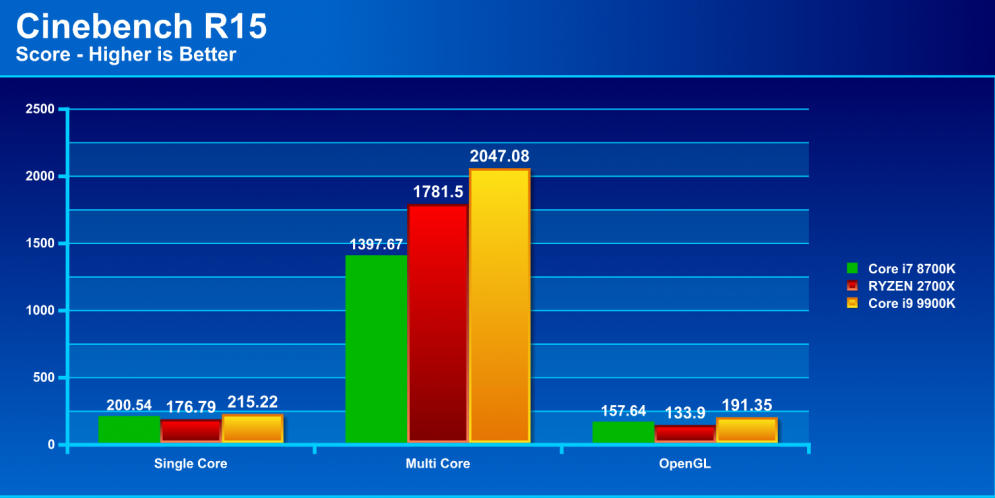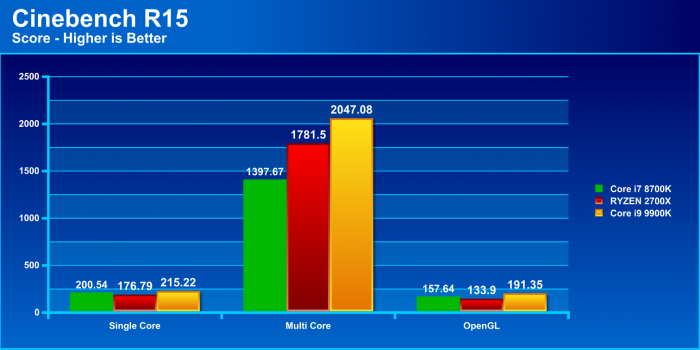 Cinebench is a popular benchmark to show once again how much raw multithreaded and single threaded performance you can push out. once again the 9900K leads the pack with gains over the 2700X of 14% for the multithreaded test while the single threaded jumps up to 21.74% as the higher clock and related IPC performance advantage the Intel parts have.
The OpenGL test which is a video test using the GPU shows some good results and once again gains from the platform itself making the GPU performance much more efficient.
Handbrake


Handbrake is a popular open source video transcoder available free to anyone. We test transcoding a large video file from X264 MKV to MP4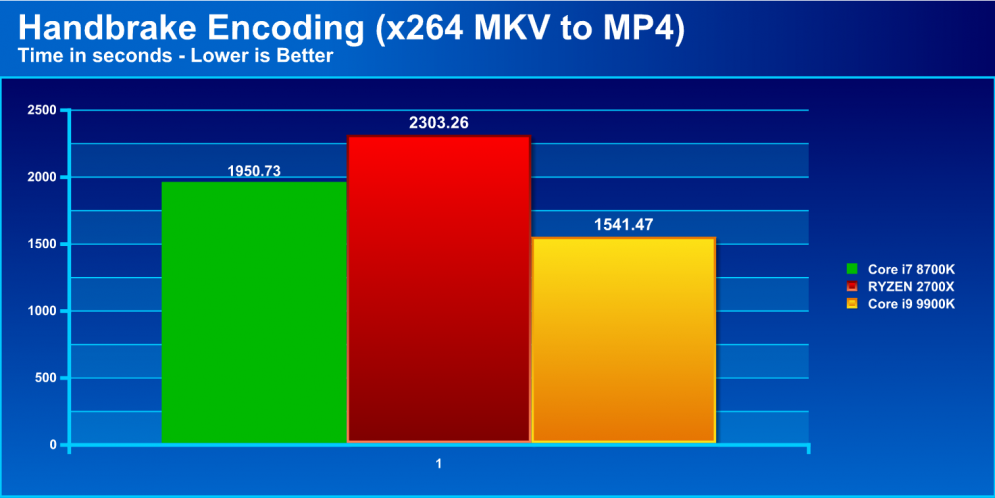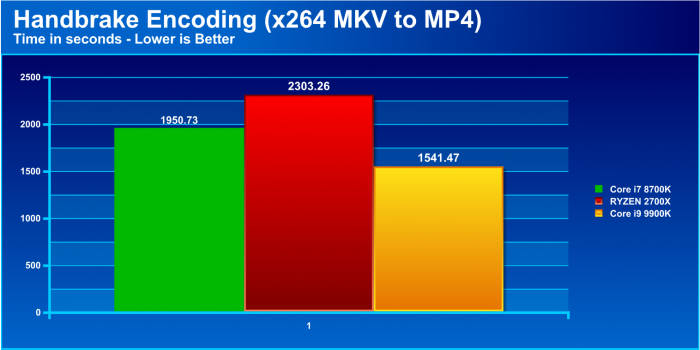 Here we see the 9900K takes a commanding lead of almost 50% over the 2700X and a bit over 26% over the 8700K which can honestly be attributed to the 2 lesser cores/4 lesser threads.
7-Zip


7-Zip is a free open source file compression utility and also a good way to show your PC's capability to perform compression tasks.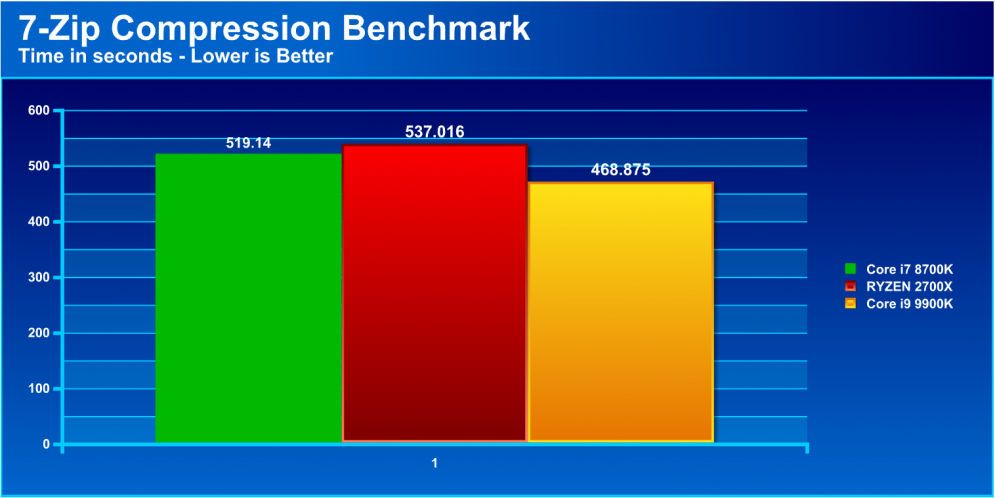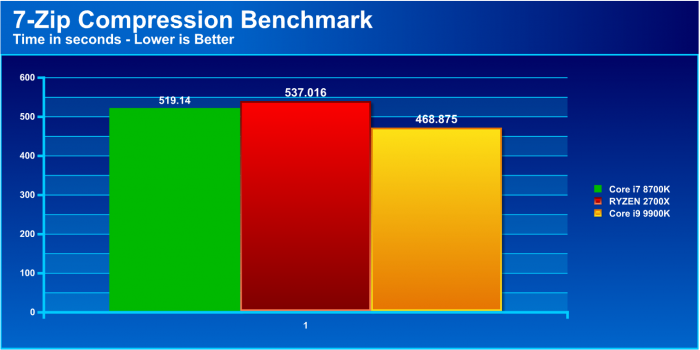 Here, we see that the 9900K pulls a nice result at 20.93% while against the 8700K we get 10.72% which tells me this is not nearly as threaded and is much more frequency dependent.