3DMark


3DMark is a repeatable synthetic benchmark which can show a representation of expected gaming level performance for your system and you can compare with others using similar hardware to see how well your rig stacks up.
3DMark is a UL Benchmark and if you would like to try it out on your rig, you can pick it up here! 3DMark Download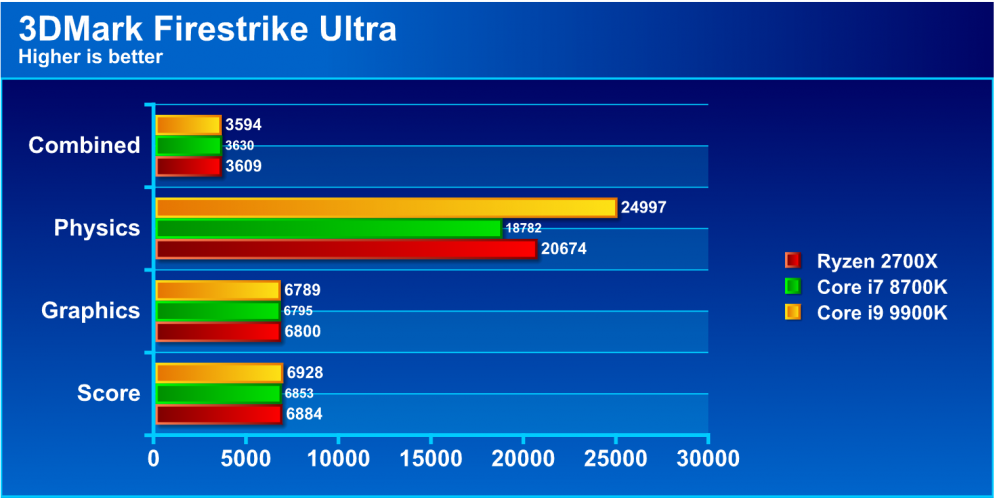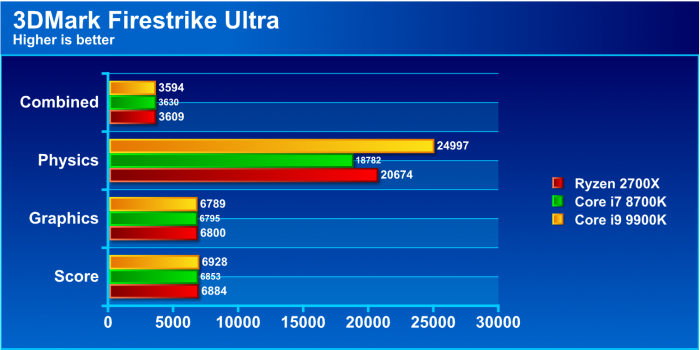 3DMark Firestrike shows us some really great results but I think the biggest surprise here is the fact that RYZEN graphics tests are right in line with the Intel offerings.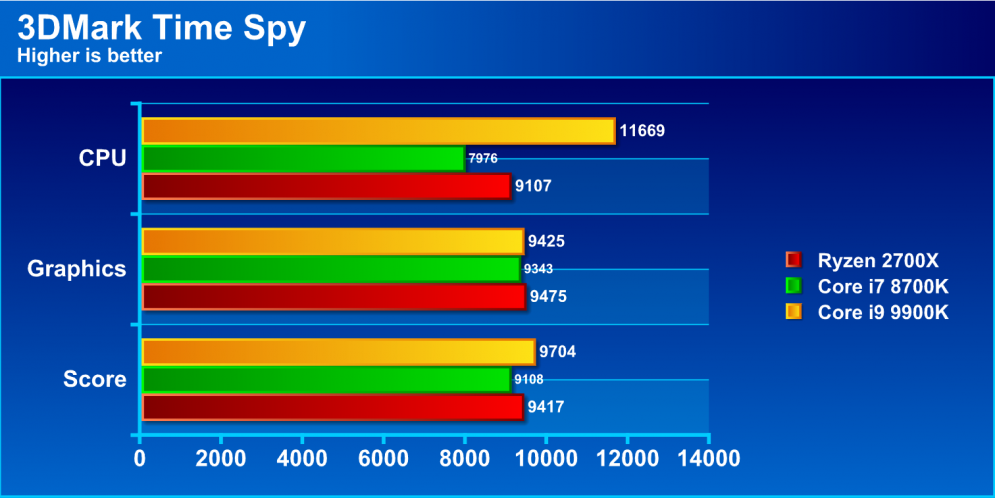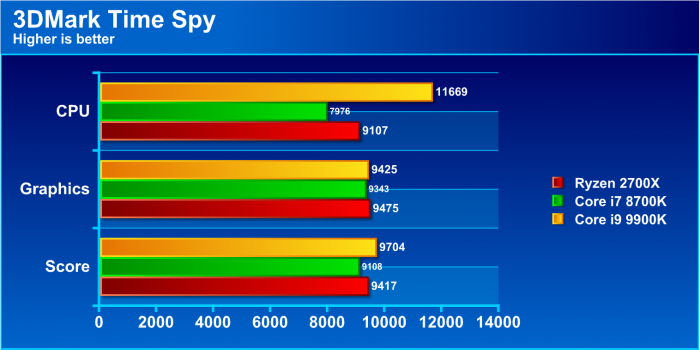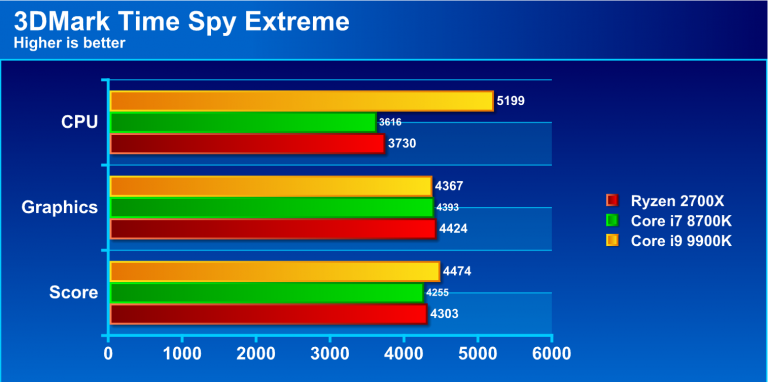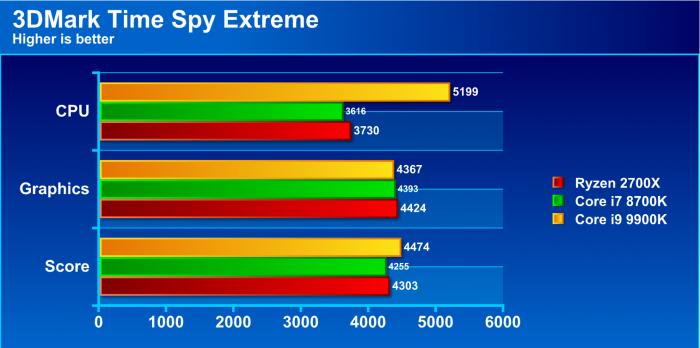 Time Spy now shows us that when you kick DX12 into high gear the RYZEN system seems to really wake up and actually surpasses GT test performance over the Intel rigs in some cases. While the 9900K may be stated as being the best gaming processor by Intel, I can say that the 2700X is not giving up without a fight.
PCMark 10


PCMark 10 is a popular benchmark form UL and gives a great repeatable measure on multiple aspects of normal PC Usage. If you would like to check out PCMark on your system give it a try here! PCMark 10 Download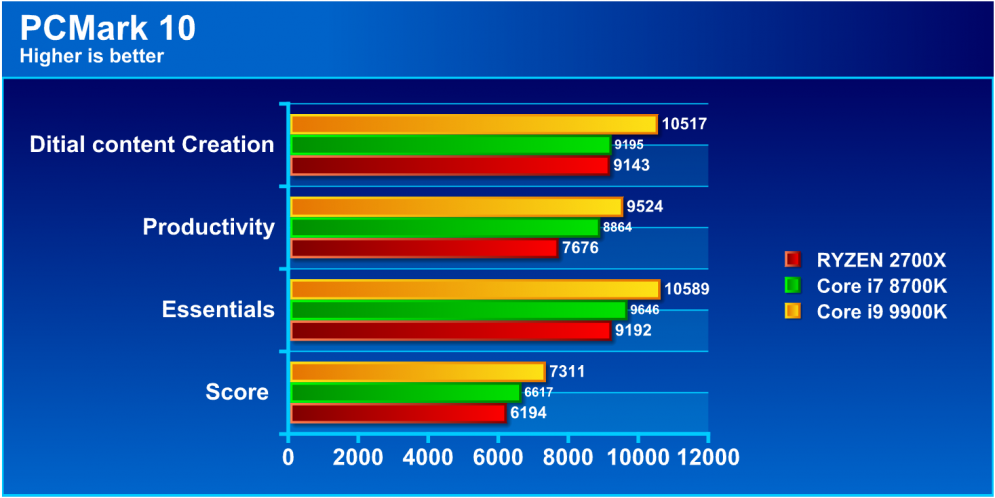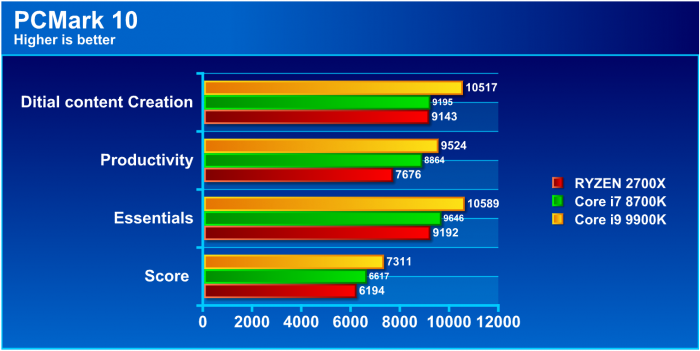 PCM<ark shows more of the same with the 9900K leading the pack but with one exception. The Digital Content Creation test shows the 2700X closing the gap of the other tests and right at the heels of the 8700K which once again just shows that while it may be understated it is far from out of the race.
Next up is the gaming benchmarks where you see how each platform compares in actual gameplay not just prepared synthetics.