Core i9 9900K is here!
I know the 9900k has been rumored until the cows come home but in reality, it has only been a recent development in the core race that really heated up once AMD dropped RYZEN shortly followed by Threadripper. With that we had the 6 core 8700K the close ancestor to the 9900k in the original Coffee Lake lineup. Now come to today where Intel has moved up to an 8 core part with HT for 16 total threads to take on the top mainstream part from AMD the RYZEN 7 2700X. This is a direct shot across the bow to AMDs lineup now today we are here to judge is it a hit or miss?
Now please don't take this as a doom and gloom article as it is quite the contrary. The thing is, while all manufacturers would love for us to write articles which blow proverbial rainbows out their bums, we do have to keep a bit of levity about ourselves and stay unbiased which is hard at times being an enthusiast and trying not to get caught up in the hype. In all fairness to Intel, I am excited about this chip and even more so that with the launch debuts the return of STIM which is their term for soldered IHS which means no more delidding.
With the full refresh of both platforms HEDT and mainstream there also was a chipset update which we all knew was coming already, The Z390. Now do keep in mind that you DO NOT need a Z390 to run the new 9th gen chips but you will need an updated BIOS to support it. So that being said if you have an existing Z370 rig, be sure to update it before you sell off your previous chip unless of course, you have something like USB Bios flashback or similar tech which allows flashing without a CPU in the board.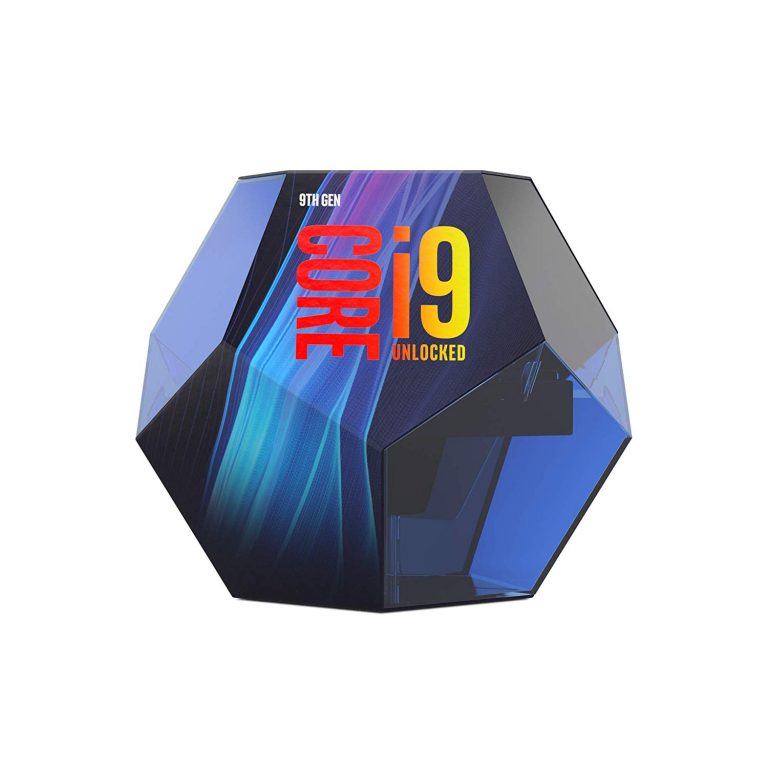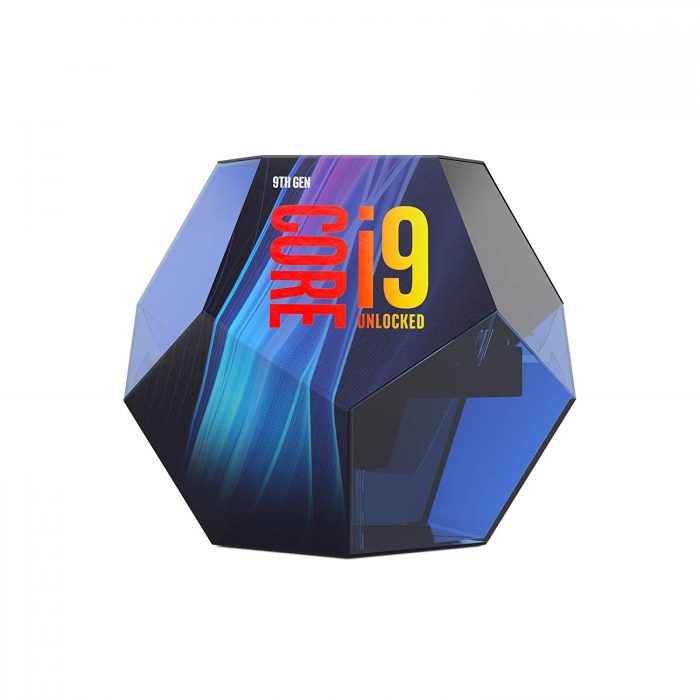 Here we see what the retail packaging looks like for the 9900k. To say it was influenced by another packaging on the market I think would be an obvious thing as it has been well circulated among the PC community. AMD launched 1st gen Threadripper in a very interesting oblong rounded see-through packaging and to not be outdone it also launched the recent second gen Threadripper with a very angular design similar to what I saw visiting the new Nvidia headquarters with its tesselated design. It had a very triangular wireframe look to it and just a very tech feel. It is obvious that Intel felt the heat and would not be left out of the packaging game here with its 9900k packaging which resembles a 12 sided die for tabletop games. This obviously is in no way efficient for shelf space where that can hold a premium for many retailers and e-tailers. But admittedly its eye catching and once again im all aboard the hype train and want one..
I should note that we did not get this packaging although I really do wish we did as it would be a great shelf piece for our video coverage plus I really just think its cool.
The CPUs we will be testing today:
Intel Core i9 9900K $579.99 (Source: ) (EDITED 4:53PM Eastern as Amazon just jumped price up from $529.99)
Intel Core i7 8700K w/o cooler $369.99 (Source: )
AMD RYZEN 7 2700X w/ Wraith Prism LED cooler  $304.99 (Source: )
Ok, have you recovered from the sticker shock yet? We have and now we have to put on our unbiased hat and say that this is A LOT to ask for a mainstream processor and it really has to beat the pants off the top end RYZEN part which as it stands now at the time of writing is $225.00 USD cheaper  than this unit with the same core count and it has an in box cooler. even the 8700K is still holding a $65.00 USD price delta in comparison to the RYZEN part. Now yes let's be straight about this, we have seen all of the benchmarks for a while now and the higher frequency offered by the Intel parts offers some great advantages along with other features which may very well be tangible for you and your use case. Let's dig in and see what we got and any new features which the new chips carry.