Power, Thermals and Noise

Power Consumption we took while running MSI Kombuster and the Furry Torus at 4K with the video cards stock speed in force.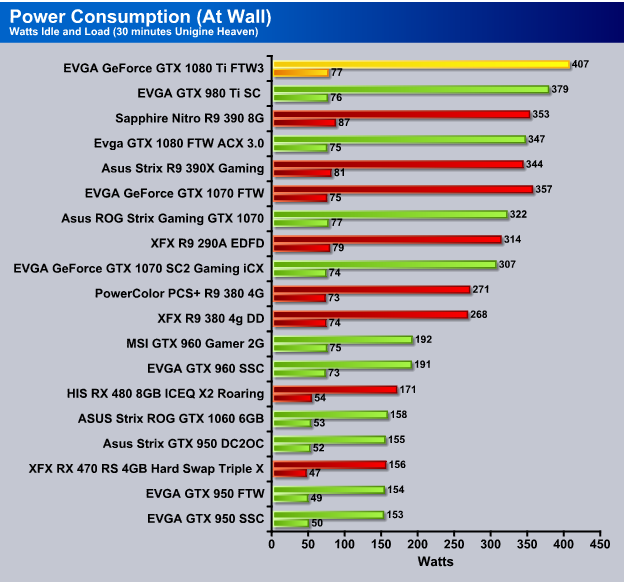 Idling we got a total system power consumption of 77W while at load we got 407W which is expected as the EVGA GeForce GTX 1080 Ti FTW3 is pushing 12 Billion transistors and 11GB GDDR5.

For our thermal testing, we ran MSI Kombuster at the 4K resolution for a total of 30 minutes then recorded the maximum temperature.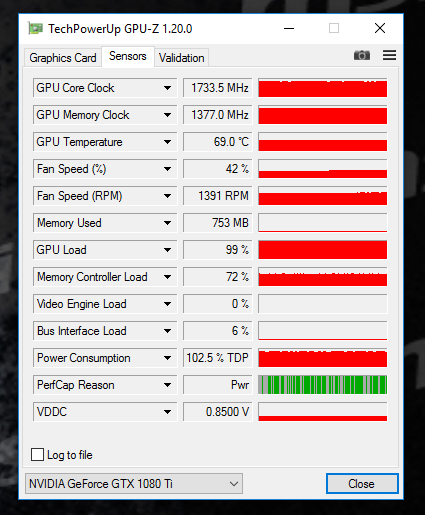 We saw the temperature spike to 70°C for a split second then the third fan kicked in and leveled out at 69°C and remained at 68 – 69°C showing what a fantastic cooler the ICX design really is.

The fan noise level of the EVGA GeForce GTX 1080 Ti FTW3 ran about 28dB using the normal fan curve and we couldn't detect any noise inside the MasterCase 5. When we cranked the fans up to 100% for OCing we got 36dBA both totally acceptable noise levels. During normal gameplay, we couldn't hear the EVGA GeForce GTX 1080 Ti FTW3 at all inside the chassis.