Gears Of War 4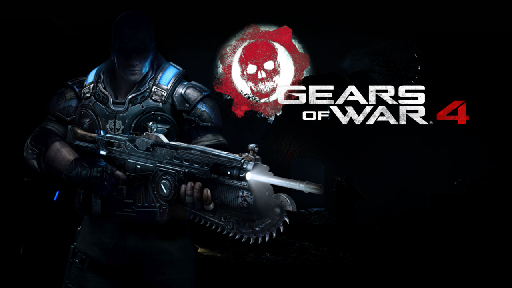 Gears of War 4 would be set on Sera, nearly 25 years after the events of Gears of War 3, with Marcus Fenix's son JD Fenix as the lead character. Gears of War 4 was the first game to make use of SGX developed by Speech Graphics to automatically animate gameplay dialogue.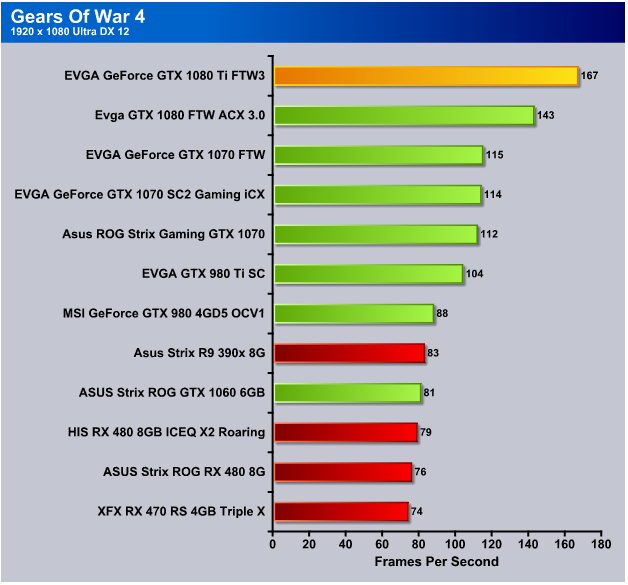 Gears of War 4 the 1080 Ti dominated the chart like it has every other test and we got 167 FPS.
Here at 1440p the EVGA GeForce GTX 1080 Ti FTW3 got us 117FPS 24FPS ahead of the GTX 1080.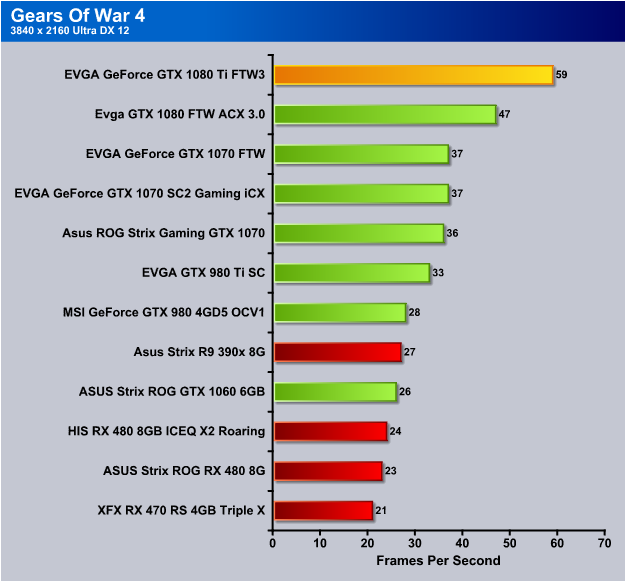 The 4K resolution is usually a game changer and the GTX 1080 Ti hit us with 59 FPS where the previous test it hit 117 showing how taxing the 4K resolution really is!