EVGA GeForce GTX 1080 Ti FTW3 GAMING, A Closer Look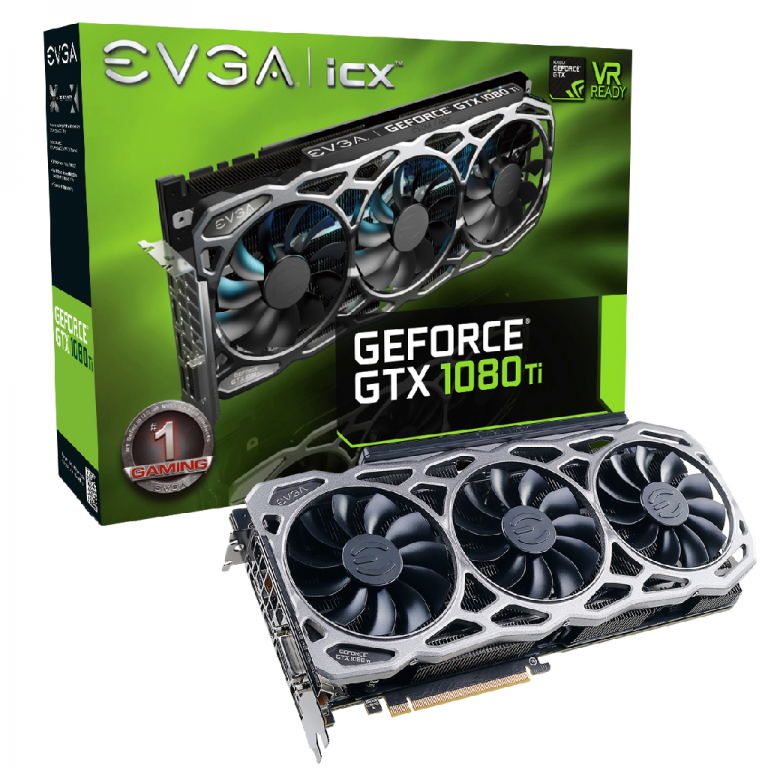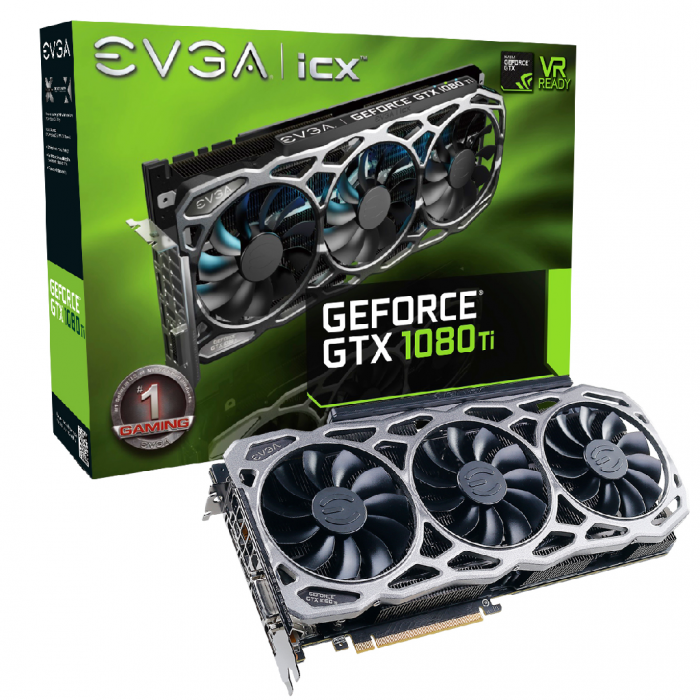 Packaged nicely in heavy duty resilient foam the EVGA GeForce GTX 1080 Ti FTW3 arrived safely and was rather breath taking to look at out of the box.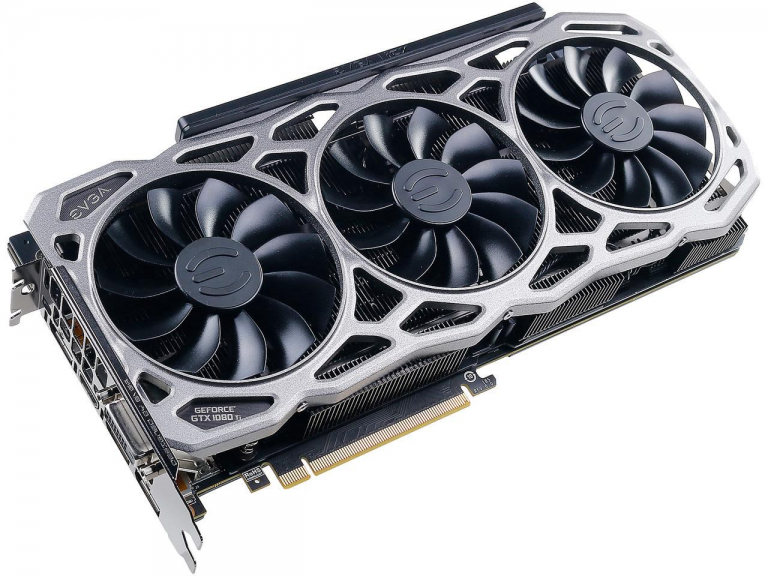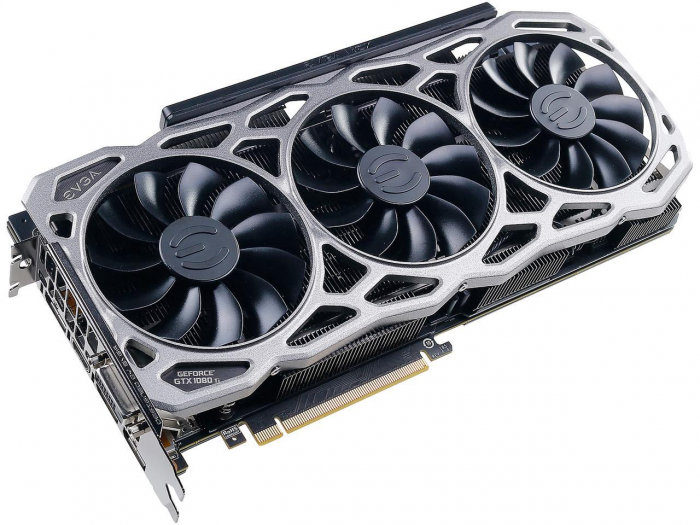 EVGA went with an open cowling design but the rest of the cowling is heavy grade aluminum and protects the card well. The open design allows for extremely efficient heat dissipation.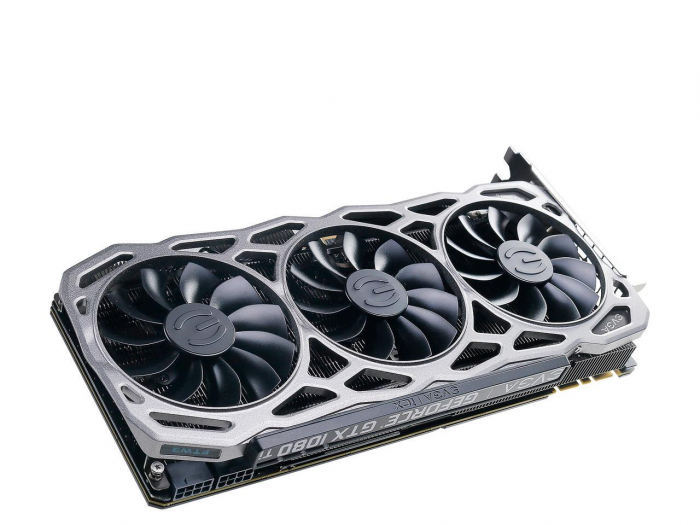 Flipping the card around you get a peek at the two 8-pin PCIe power connectors and the RGB logo you can change the colors on in Precision XOC.


Looking down from the top of the EVGA GeForce GTX 1080 Ti FTW3 you can see the precision engineering of the vanes on the heatsink, it's rare to see such suck evenly spaced unmarred vanes. Right above the "GEF" in GEFORCE you can see the spines that come up from the backplate allowing them to leech more heat transferring it to the backplate.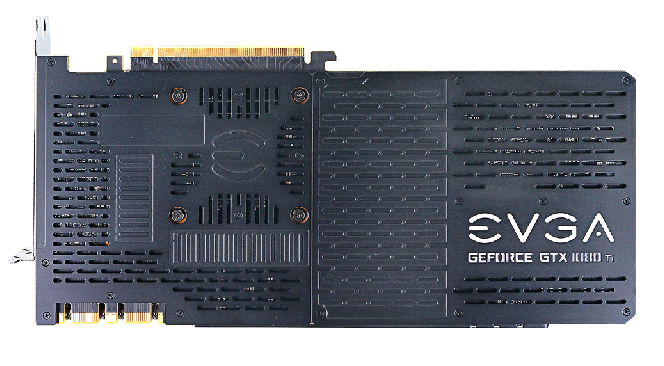 The backplate is solid and well constructed with plenty of holes to allow for heat to escape. It looks to be a two piece design.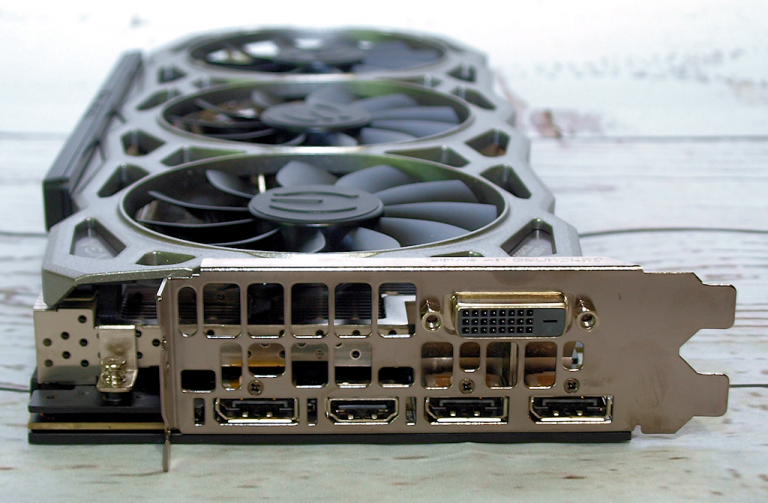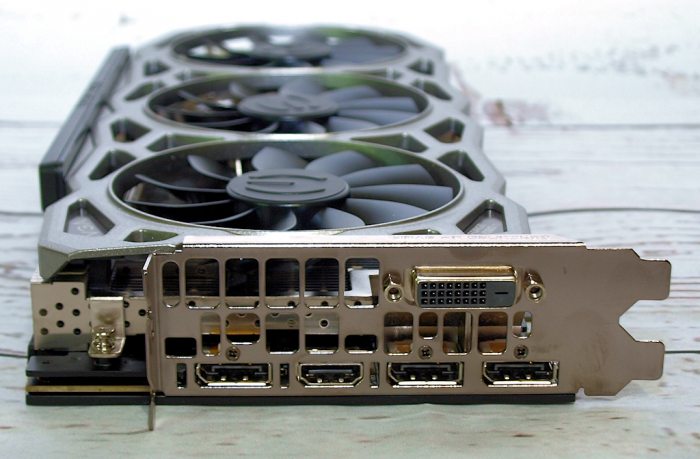 Connectivity shouldn't be an issue with a DVI connector, 3 Display Port, and an HDMI. The card is monster large and extends a bit above the standard bracket but we had no issues in installing it in the open testbed or the CoolerMaster Master Case 5.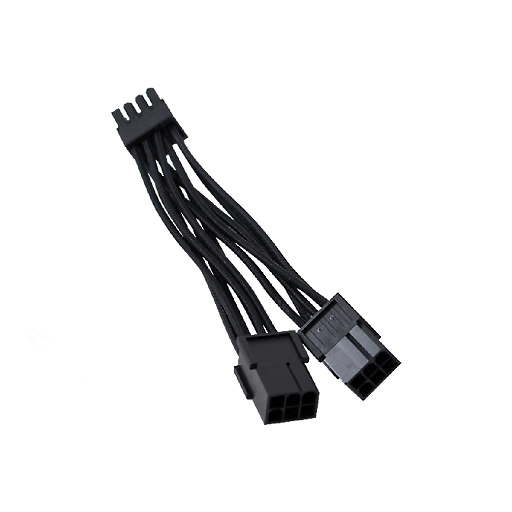 Included with the EVGA GeForce GTX 1080 Ti FTW3 we found two of these 6-pin PCIe to 1 8-pin PCIe connectors but recommend using a PSU with two native 8-pin PCIe.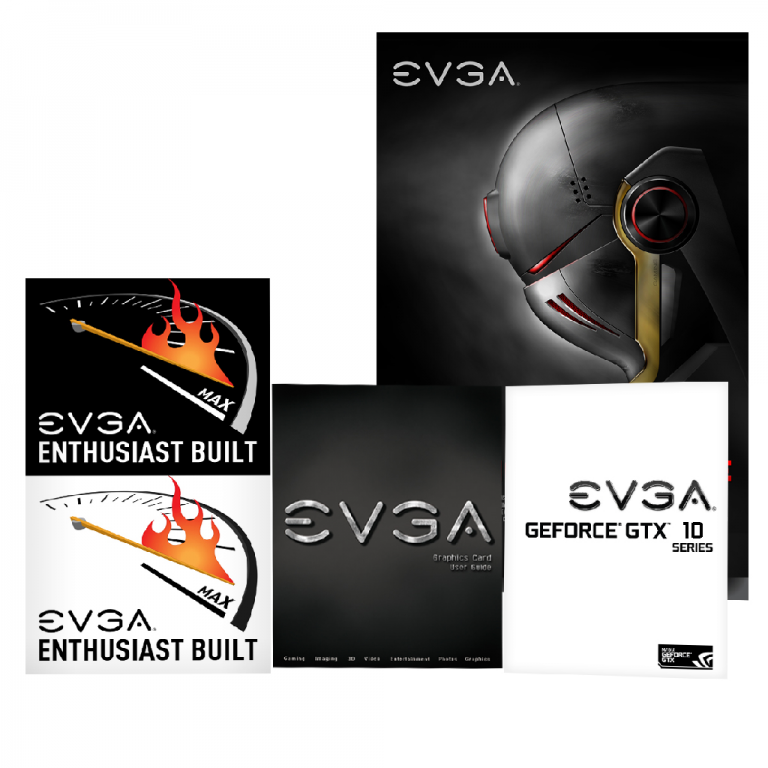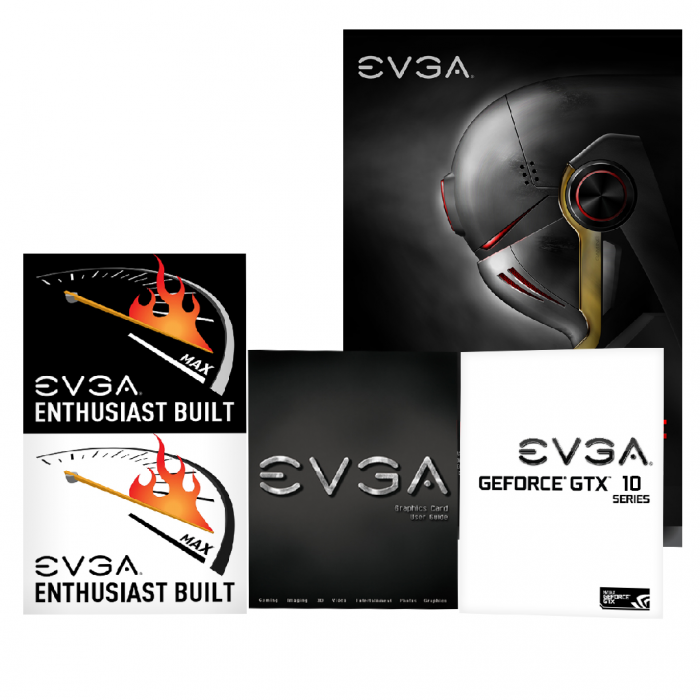 We also found some EVGA Stickers, a couple of manuals and a wall poster in the package which rounds out the bundle nicely.