Overclocking


We'll tell you up front the EVGA GeForce GTX 1080 Ti FTW3 is already overclocked out of the box and the core is wound pretty tight from the factory. The normal clock speed of a reference 1080Ti is 1480 MHz while the speed of EVGA's monster core is 1569MHz so the EVGA 1080 Ti is already running 89MHz over reference. The Ref. memory speed of the GDDR5X on a 1080 Ti is 1376MHz (11008 MHz effective) while the EVGA model runs at 11016MHz which is just a slight increase so we suspect these are wound pretty tight.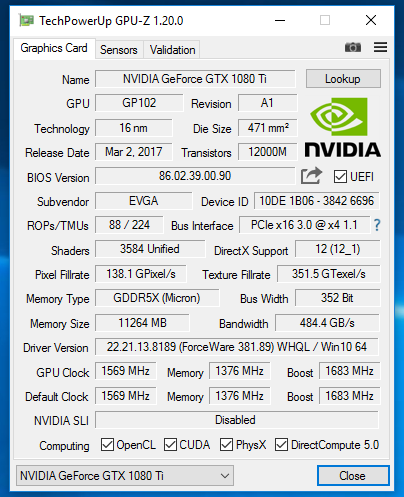 Here's our GPU-Z shot of the EVGA GeForce GTX 1080 Ti FTW3 and according to GPU-Z, everything is as advertized. We see the core runs at 1569MHz while the Boost clock is 1683MHz and the memory at 1376MHz (11016MHz effective). We also see a whopping 12 Billion transistors on a 471mm² Die. We also spotted drool worthy GDDR5X from Micron and a whopping 11GB of the highly sought after GDDR5X.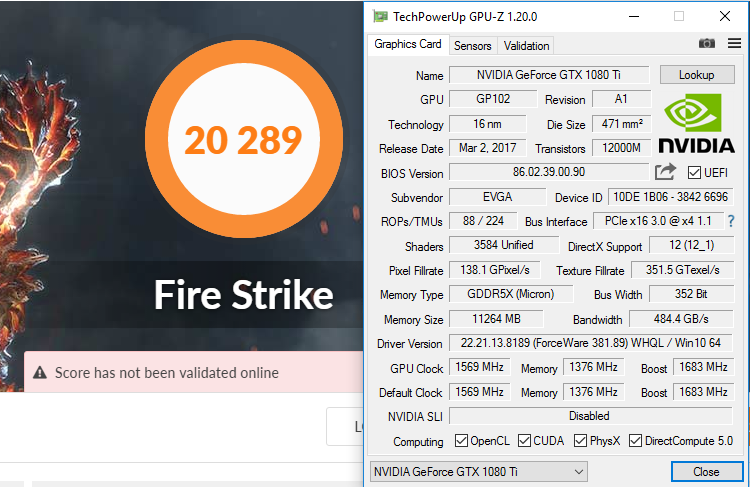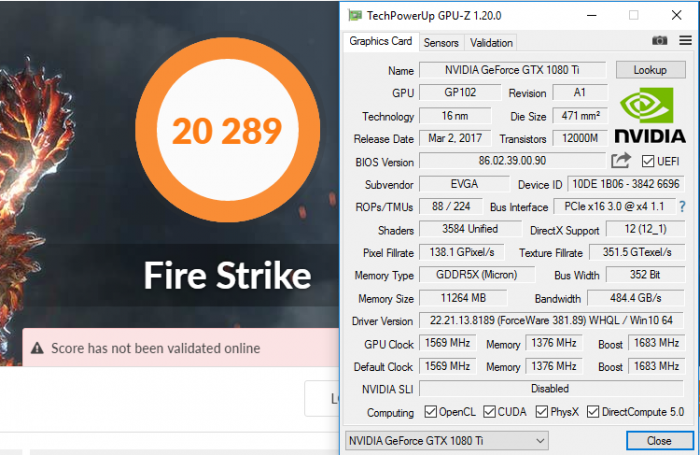 Here is our stock speed on the EVGA GeForce GTX 1080 Ti FTW3 while running 3DMark Firestrike and we got a very respectable 20289!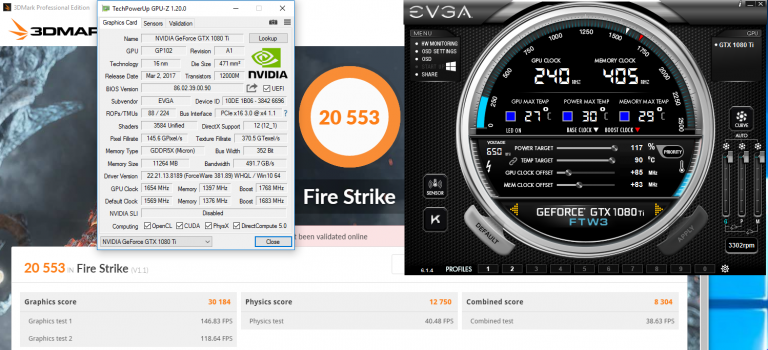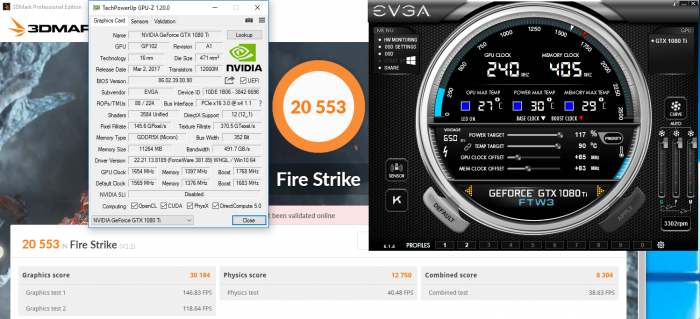 Here's the OC score on 3DMark Firestrike and as expected we got a core OC of 85MHz and a Memory OC of 83MHz.
So what was the max clock we got, we think you'll be surprised.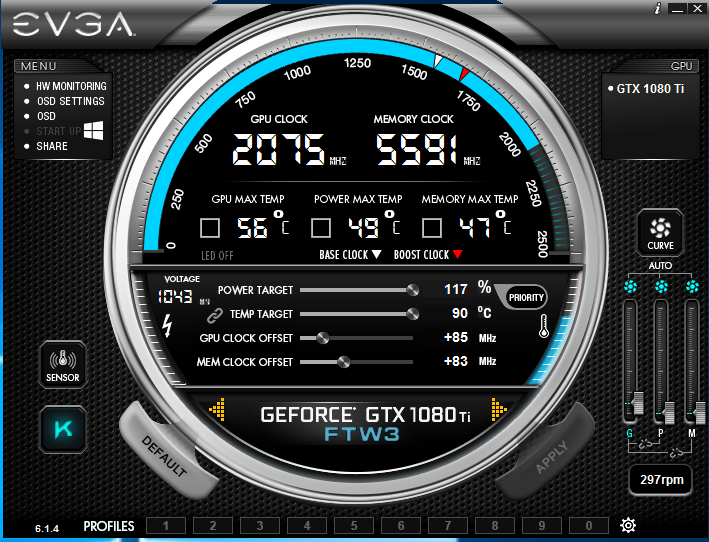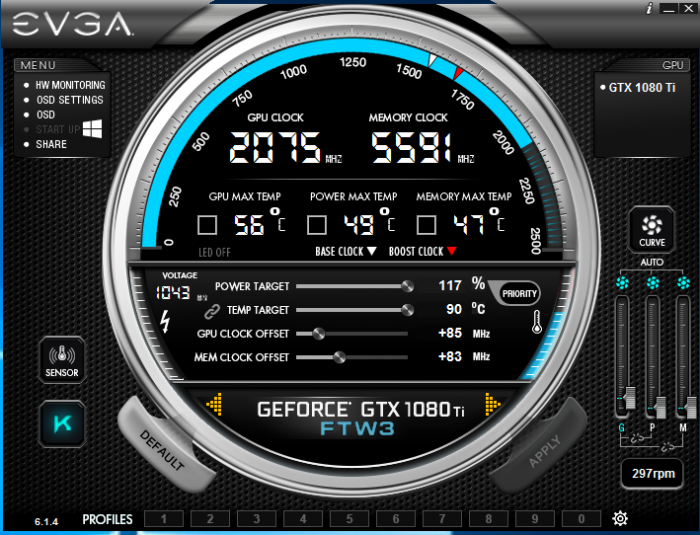 Maz boost totally benchable was 2075MHz Core with a Memory clock of 5591MHz or 11182MHz effective. We should note that during benches we had the fans running 100% but we probably didn't need all that fan speed to sustain the OC.