FarCry 4
The game follows Ajay Ghale, a young Kyrati-American of Nepali origin who returns to his native country of Kyrat (presently in Nepal) to spread his deceased mother's ashes. Kyrat was an autonomous state in the Himalayas ruled by separate Kyrati Kings. Kyrat is derived from Kirati, a collection of Himalayan people originating from Tibet bordering the Himalayas. Ajay finds the country in a state of civil war between Kyrat's Royal Army led by the country's eccentric and tyrannical king Pagan Min and the Golden Path, a rebel movement fighting to free Kyrat from Min's oppressive rule. The choices Ajay makes will determine the fate of Kyrat. This story has been inspired by the ten-year-long Maoist insurgency in Nepal.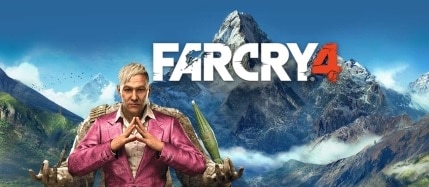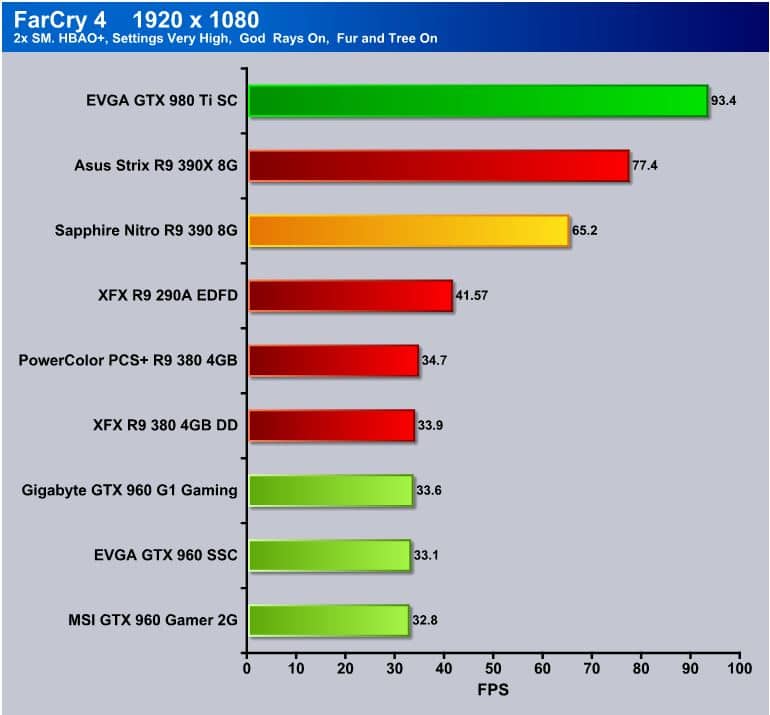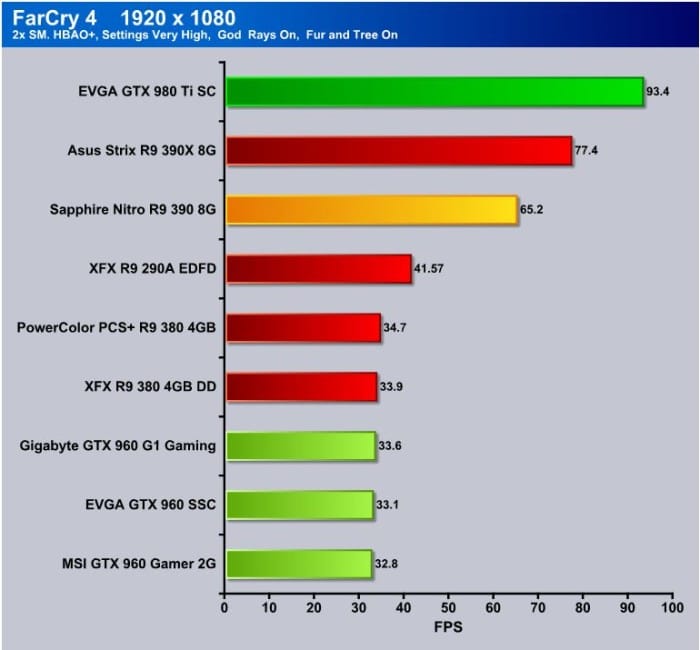 FarCry 4 had a PC lead platform meaning it was designed for PC and even at 1080p it was rough on video cards, our Sapphire Nitro R9 390 pulled 65.2FPS and well into what you need for 3D gameplay. (You need 60 FPS for 3D gameplay, 30 FPS per Eye)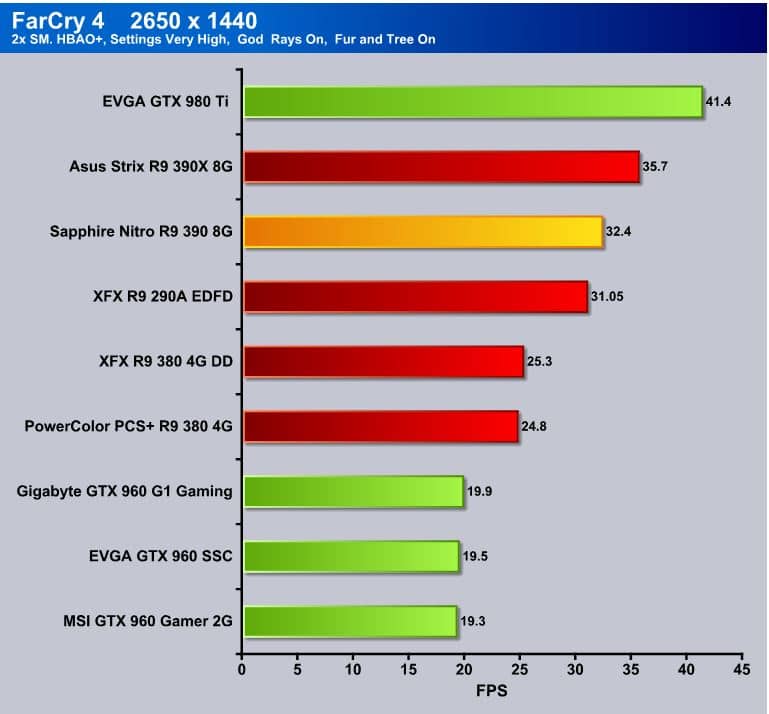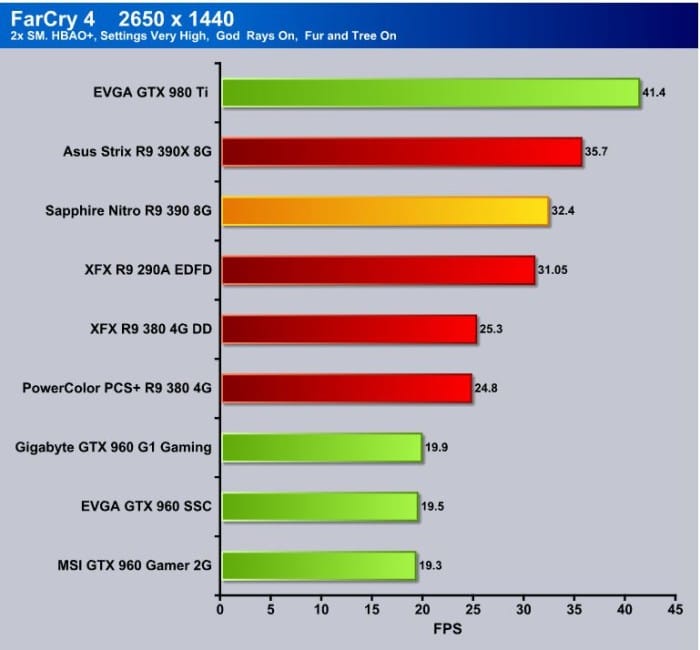 Going up one notch for 1440p the Sapphire Nitro R9 390 hits 32.4FPS and falls into the playable FPS range.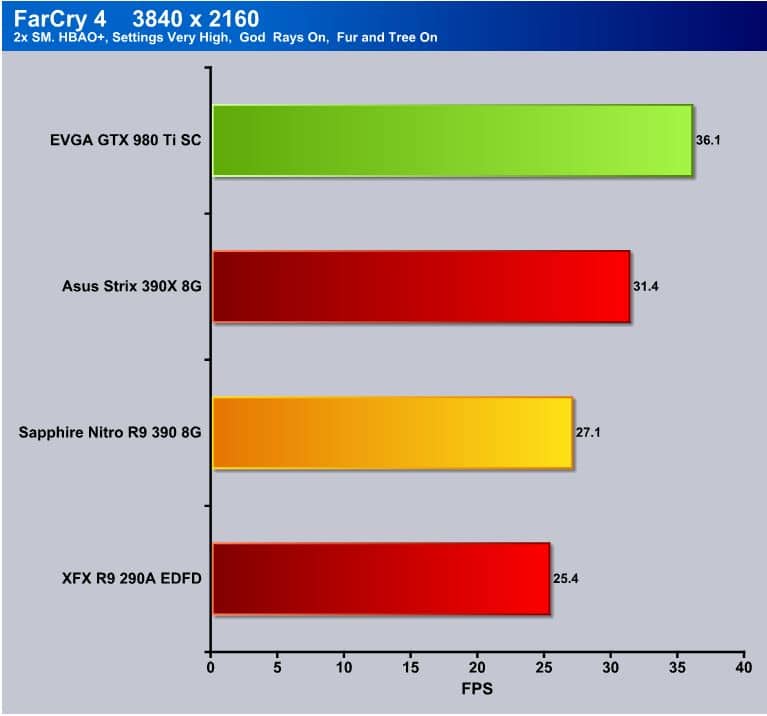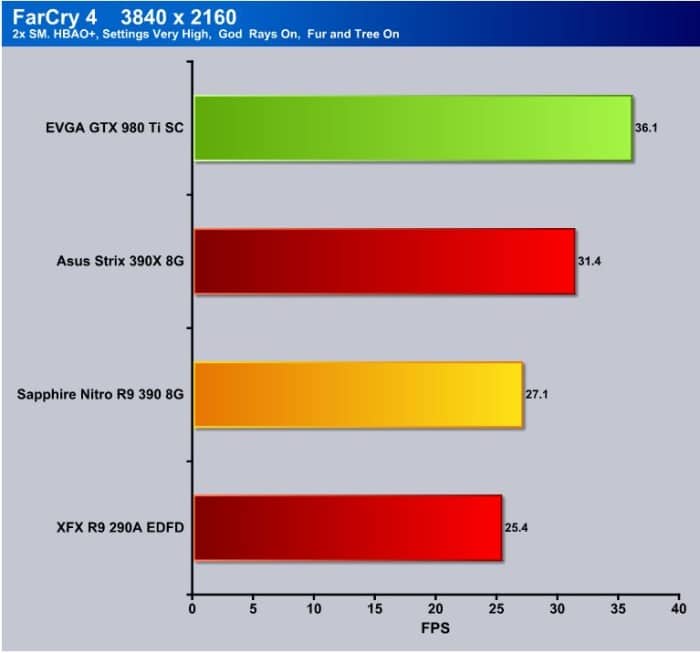 We hit the 4K resolution and the Sapphire Nitro R9 390 hit 27.1FPS and if you toned down the Ultra settings just a hair it would allow you to play FarCry 4 at a mixture of Ultra and High settings with no problem.
FarCry 4 Settings

1080p
1440p

Graphics Quality: Custom
Motion Blur : On
Textures: Ultra
VSync: Off
Shadow: Ultra
Post FX: Ultra
Geometry: Ultra
Vegetation: Ultra
Terrain: Ultra
Water: Ultra
Environment: Ultra
Ambient Occlusion: HBAO+
Anti-Aliasing Quality: MSAA-4X
Godrays: Volumetric fog
Fur : On
Trees relief : On

Graphics Quality: Custom
Motion Blur : On
Textures: Ultra
VSync: Off
Shadow: Ultra
Post FX: Ultra
Geometry: Ultra
Vegetation: Ultra
Terrain: Ultra
Water: Ultra
Environment: Ultra
Ambient Occlusion: HBAO+
Anti-Aliasing Quality: MSAA-4X
Godrays: Volumetric fog
Fur : On
Trees relief : On