Sapphire Radeon R7-240 Dual HDMI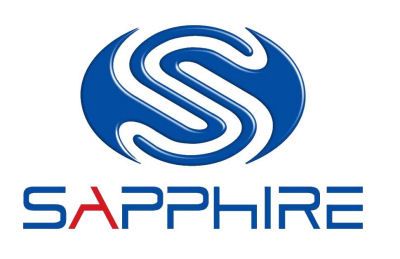 Sapphire being the premier partner for AMD its only natural that they offer every one of AMDs offerings and maybe even some special tweaks to the lower end or more mainstream models available.
The card we are reviewing today happens to be one of those cards which is the R7-240 which is destined to be something like a stock replacement for an off the shelf PC. Sapphire did something pretty interesting here by equipping the card with dual HDMI connectors vs the standard connection array.
Key Features
Dual HDMI and Dual Audio
Sapphire supports top end 7.1 audio via the HDMI outputs on the R7-240 card, but what is very cool is that during my testing due to running dual HDMI displays with speakers I could actually play two different audio sources or videos from the single card and each with its own audio stream. This may seem silly as many will think "well how often do you watch two shows at once, but many seem to forget that cards like this are great for digital signage markets or even a multi office environment where different offices can have a different video/audio feed. 
4k (Quad HD Support
Sapphire ensures full 4K support although I can only assume this is for video playback and not gaming as this card simply is not made for that kind of thing.
AMD Mantle Support
Sapphire fully pushed AMDs new Mantle technology which allows offloading of processing data to the CPU to increase graphical performance and although it is still a very young technology in BF4 we have seen some pretty impressive gains here.
Sapphire Trixx
Sapphire has its own overclocking software and has had it for awhile now called Trixx, while it is lesser known than those such as MSI's Afterburner or EVGA's Precision but it is still a capable tuning utility although its feature set is a bit lighter than some other offerings on the market.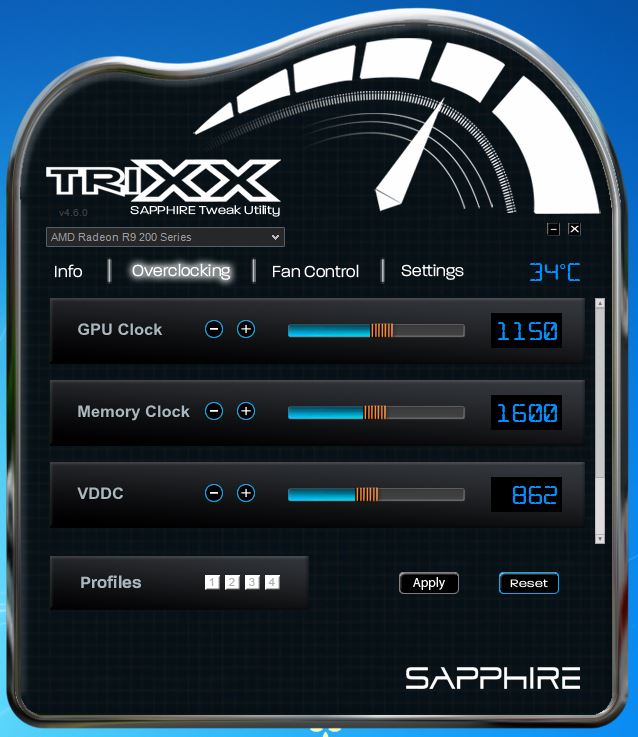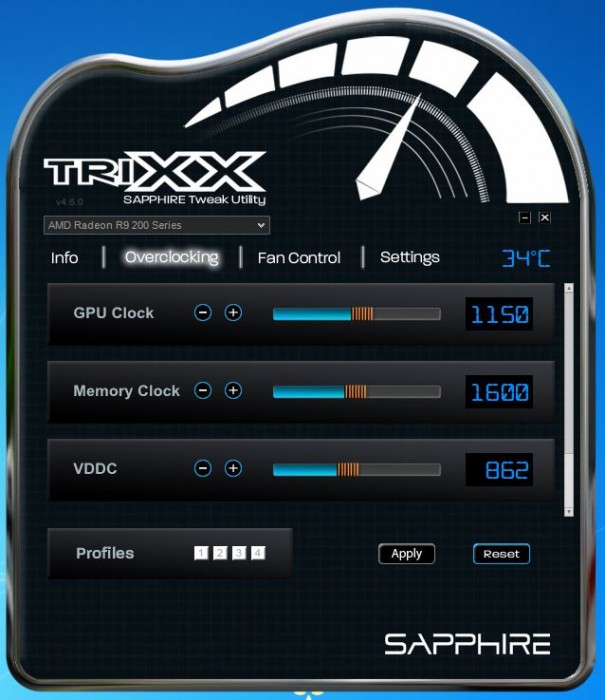 Above you can see that the functionality is basic but the layout is super clean, I think with some time the features could be added to make this a great tuning utility.
Review Overview
Performance - 8
Value - 8.5
Quality - 9
Features - 8
Innovation - 9
8.5
The Sapphire R7-240 Dual HDMI is one potent mini card with a ton of overclocking potential, perfect for off the shelf system upgrades