3DMark Testing
FireStrike

Fire Strike is a showcase DirectX 11 benchmark designed for today's high-performance gaming PCs. It is our most ambitious and technical benchmark ever, featuring real-time graphics rendered with detail and complexity far beyond what is found in other benchmarks and games today.
3DMark FireStrike 1080P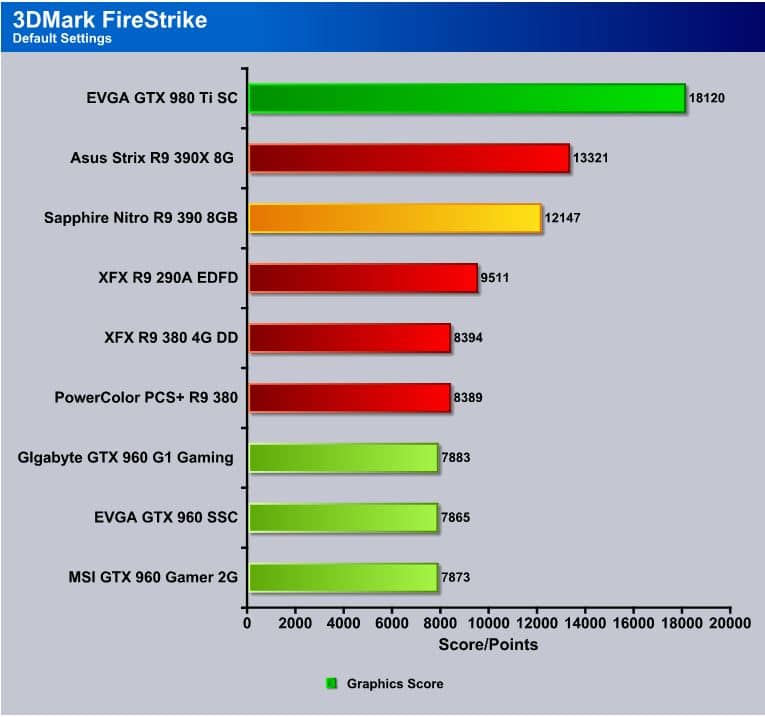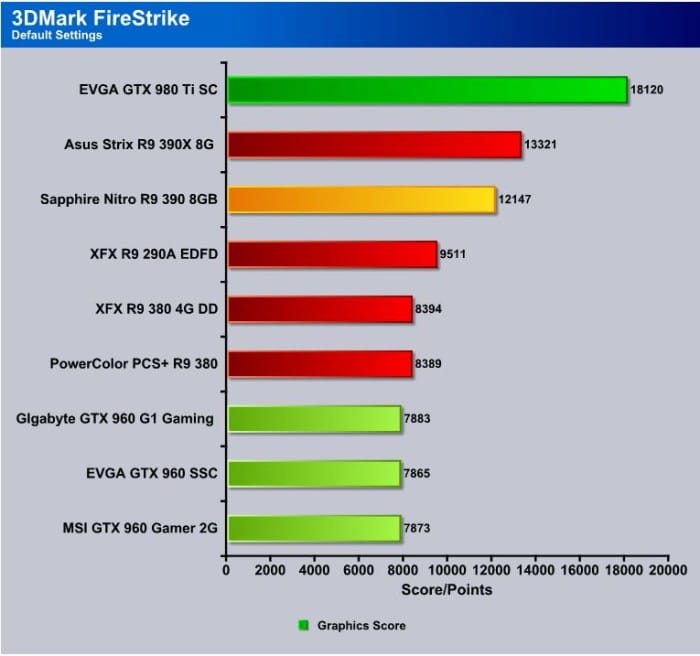 Running the Firestrike 1080 benchmark the Sapphire Nitro R9 390 fell more than a thousand points ahead of the R9 290, we retested a couple of times but the results stayed consistent.
FireStrike Extreme 1440P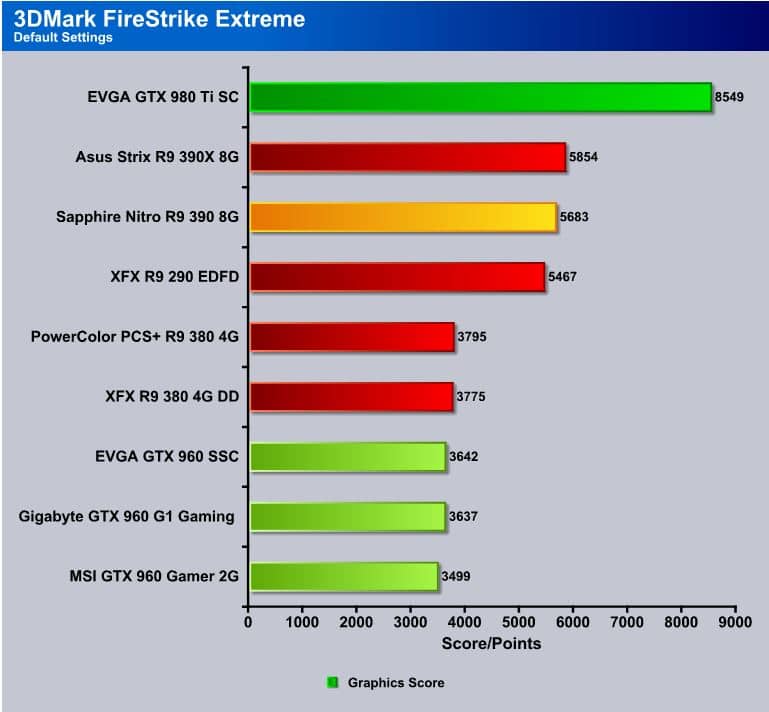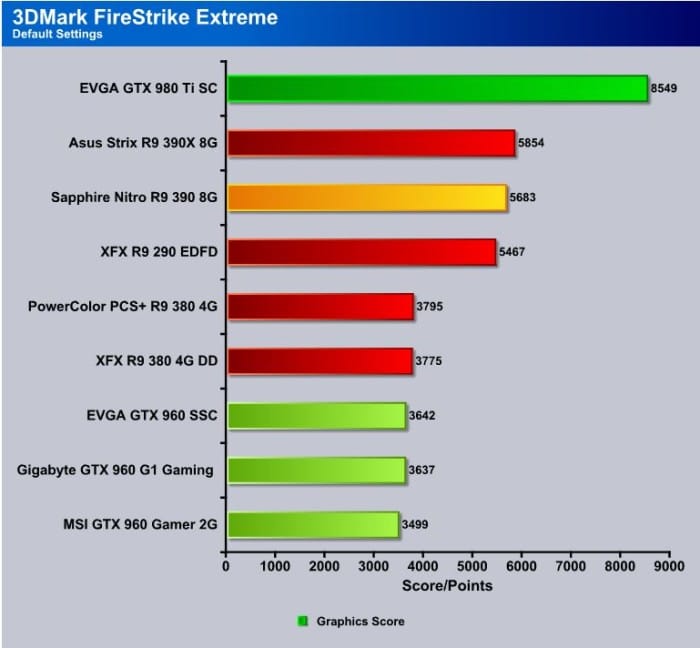 Our Sapphire Nitro R9 390 sample threw a 5683 in 3DMark Extreme falling between the XFX R9 290 EDFD and the Strix R9 390.
.
FireStrike Ultra 2160P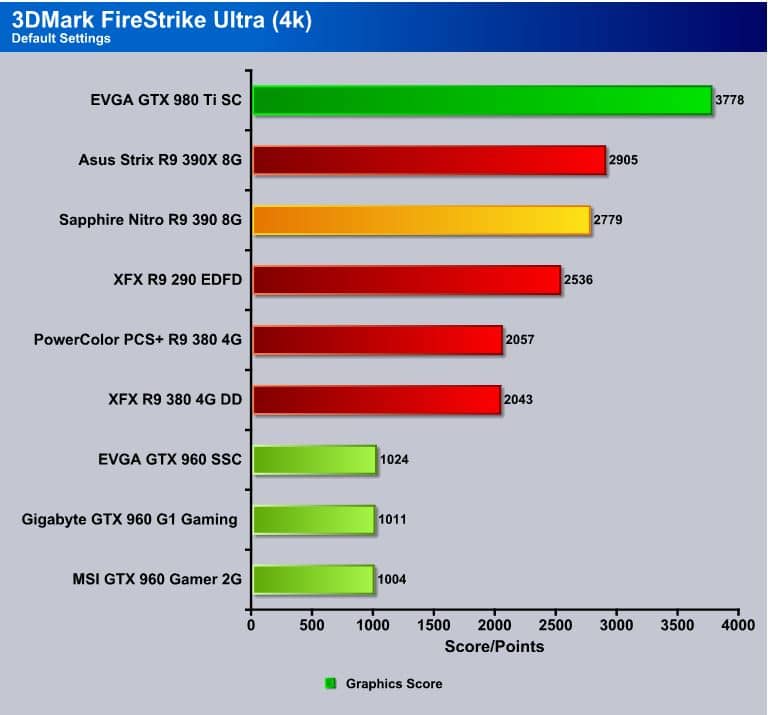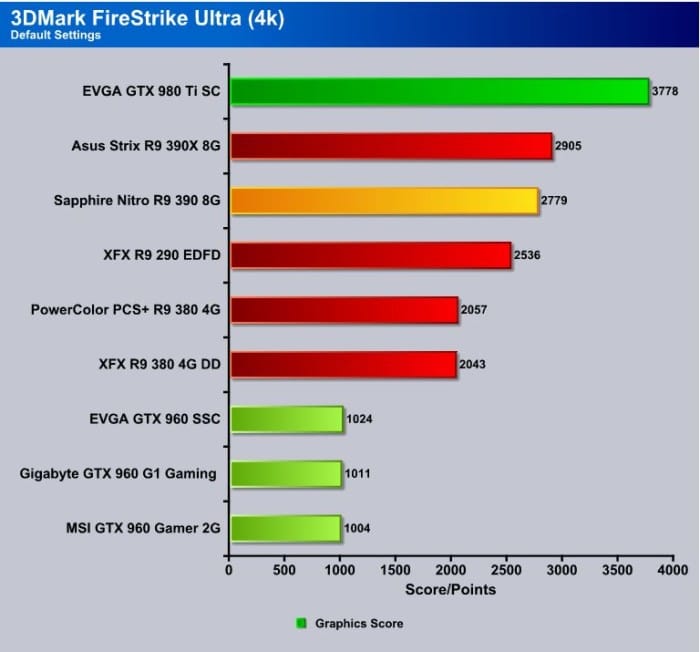 FireStrike Ultra gives the Nitro R9 390 a 2779 falling just over a hundred points behind the Asus Strix R9 390x which is a good score considering the Strix is a 390X and the Sapphire is a 390 with 256 less Stream processors.