Metro Last Light
Metro: Last Light is the sequel to Metro 2033. Published by Ukrainian game studio 4A Games, it is set in the same post-apocalyptic future as its predecessor, where mankind tries to survive in the underground of Moscow's Metro. The story takes you through claustrophobic tunnels where you fight both humans and mutants. Each step takes you closer toward revealing a dark future and the possibility to prevent it.
Just like in the last title, the 4A Engine is used. It fully supports DirectX 11, Tessellation and Physics, we test with Physics turned off.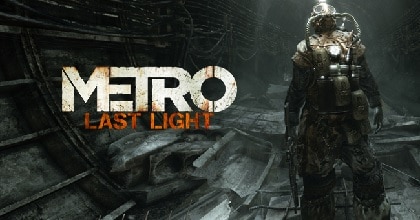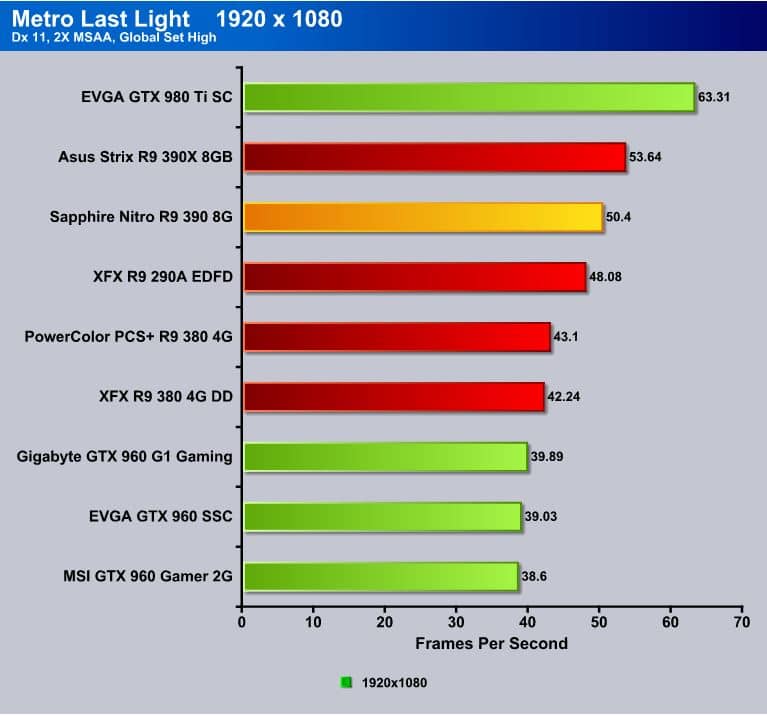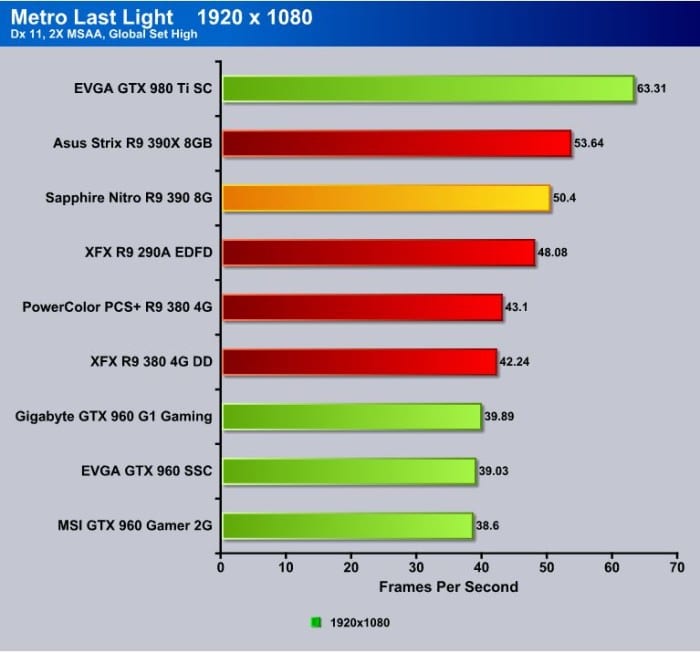 Metro Last Light is one of those "to dark" at times but exciting shooters with just enough searching around in the dark to become a little annoying, The graphical details of Metro are exquisite and provide a challenge for many video cards. Our Sapphire Nitro R9 390 ran 50.4FPS at 1080p so we are good to go at this resolution.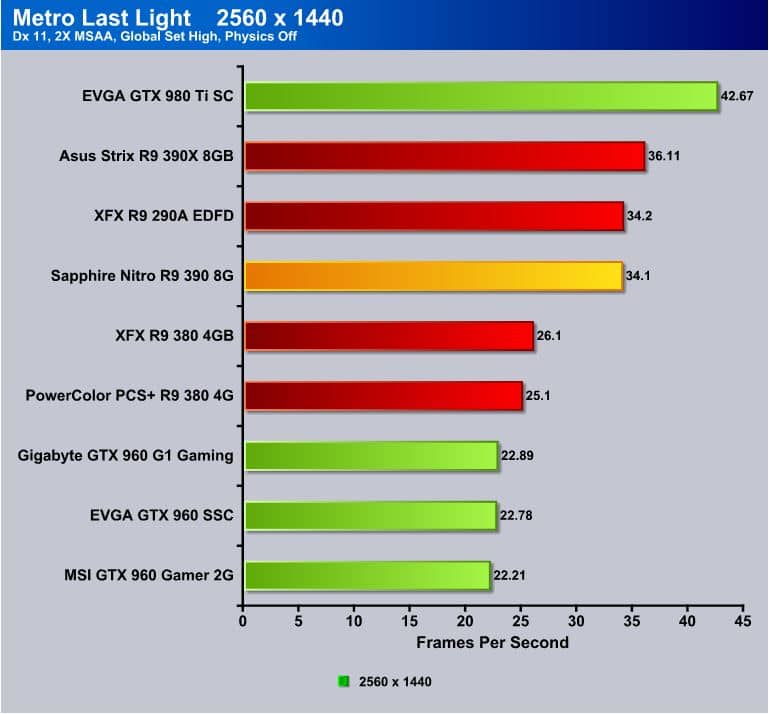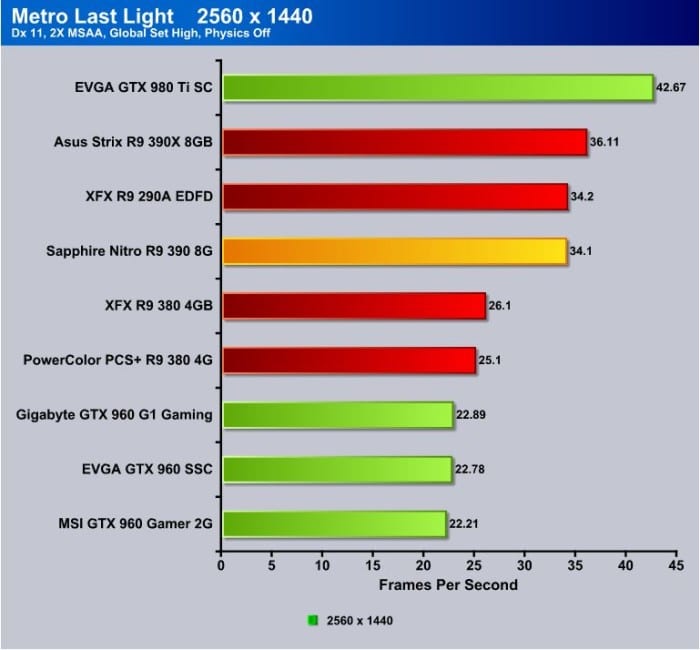 Running Metro Last Light at 1440p shows even the R9 380's with 4GB of GDDR5 didn't make the 30FPS cut, the Sapphire R9 290 ran 34.1FPS for us falling in the playable FPS sector with a few FPS to spare.
Metro: Last Light Settings

1080p
1440p

Quality: Very High
Texture Filtering: AF16x
Motion Blur: Normal
SSAA: On
Tesselation: Very High

Quality: Very High
Texture Filtering: AF16x
Motion Blur: Normal
SSAA: On
Tesselation: Very High