Unigine Heaven
Heaven Benchmark with its current version 4.0 is a GPU-intensive benchmark that hammers graphics cards to the limits. This powerful tool can be effectively used to determine the stability of a GPU under extremely stressful conditions, as well as check the cooling system's potential under maximum heat output. It provides completely unbiased results and generates true in-game rendering workloads across all platforms.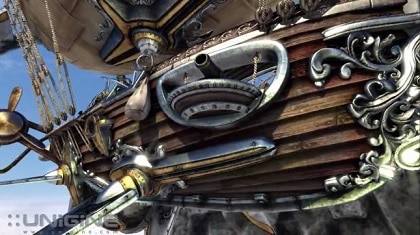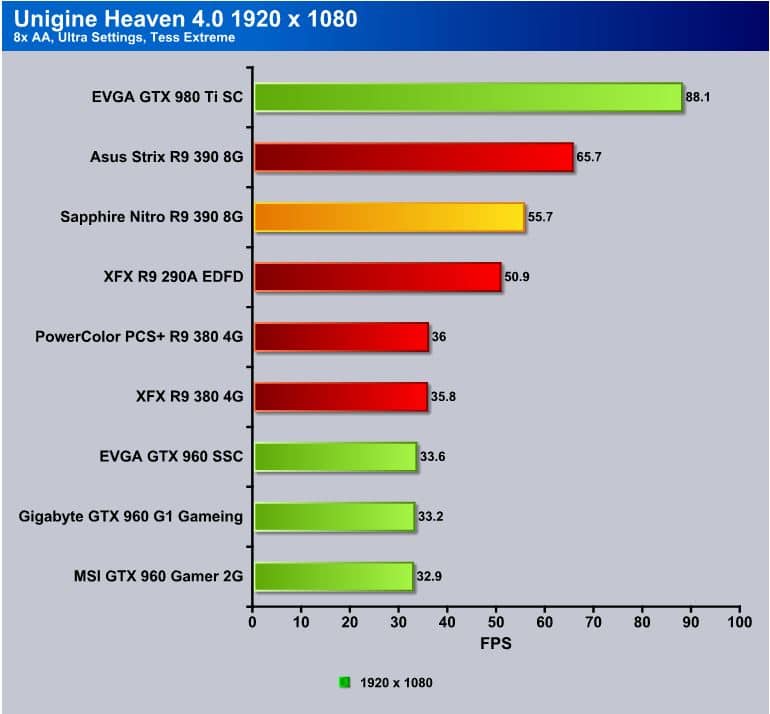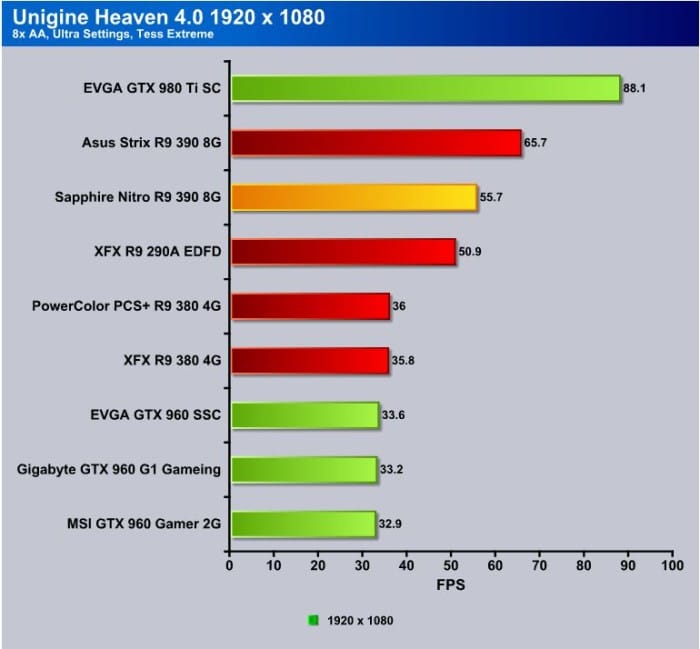 The Unigine Heaven benchmark sees the Sapphire Nitro R9 390 running 10 FPS behind the Asus Strix R9 390x model. We are seeing gains over the R9 290 and predictions are pretty close to the 10% projected gains over the previous generation R9 290.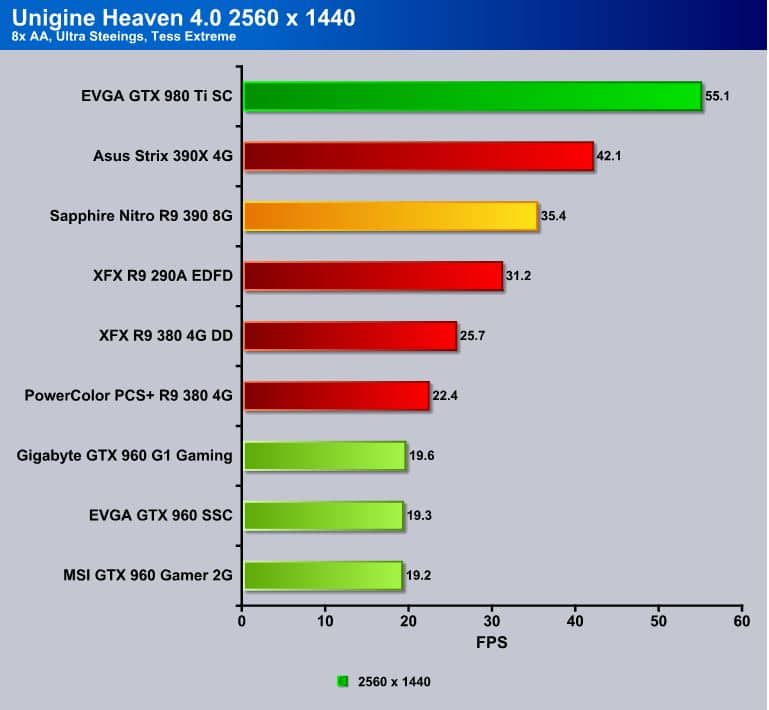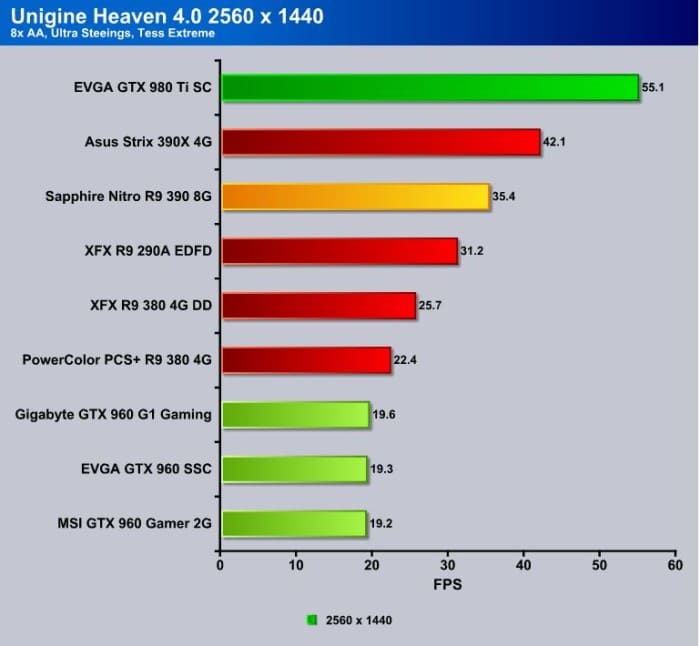 At 1440P the Sapphire Nitro R9 390 8G ran 4,2 FPS ahead of the XFX R9 290 and again we are seeing slight gains from the previous generation of R9 290's.
Settings for Unigine Heaven
Unigine Heaven Settings

1920 x 1080
2560 x 1440

Preset: Custom
Quality: Ultra
Tesselation: Extreme
Stereo 3D: Disabled
Multi Monitor: Disabled
Anti Aliasing: 8x
Full Screen: On
Resolution: Custom

Preset: Custom
Quality: Ultra
Tesselation: Extreme
Stereo 3D: Disabled
Multi Monitor: Disabled
Anti Aliasing: 8x
Full Screen: On
Resolution: Custom