Power, Thermals and Noise

Power Consumption we took while running MSI Kombuster and the Furry Torus at 4K with the video cards stock speed in force.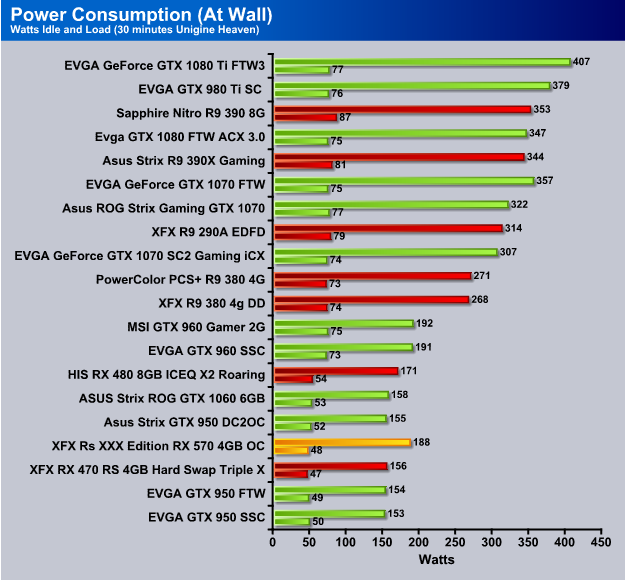 We left the XFX RX 570 next to the RX 470 so you can see relative power consumption. AMD had to add 30 – 35W to the TBP to get the extra 40-80MHz on the boost core so these cores are wound pretty tight out of the factory but we are sure we can coax some OC out of it.

For our thermal testing, we ran MSI Kombuster at the 4K resolution for a total of 30 minutes then recorded the maximum temperature.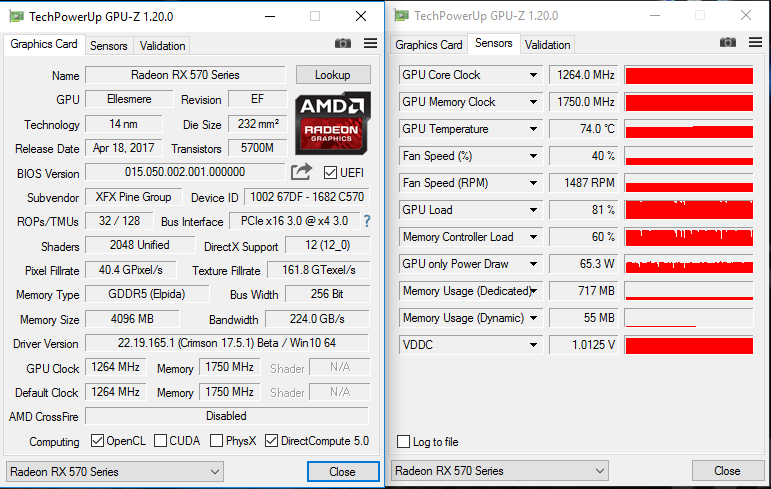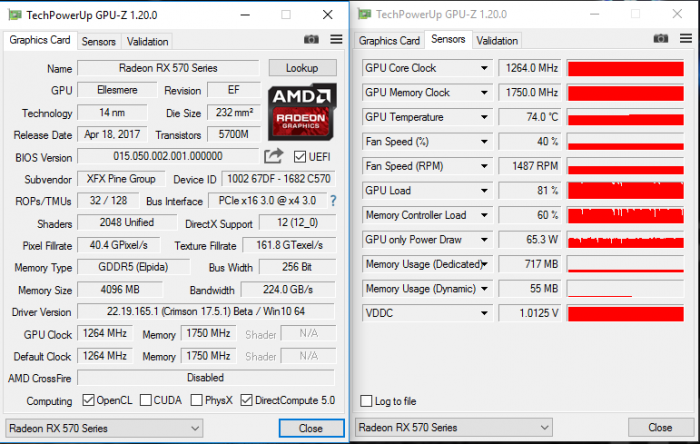 We ran Kombuster Furry Torus at 4K for 30 minutes and came up with a max temp of 74°C which is a perfectly acceptable result.

The fan noise level of the ran about 34dBA on average but increased to 39dBA on Kombuster. We could force higher noise levels with 100% fan but we never saw the original fan curve hit more than 40 – 50%.