Overclocking


Overclocking the RX 500 video cards requires a balance of adding power vs attained clock speed. Don't just slam the power increase up to maximum and expect to get the best OC out of these cards. Increasing power to MAX and brute forcing these cards will likely lead to throttling, and they will throttle if too much power is pushed at the core. We will show you the setting we used on Trixx a little later.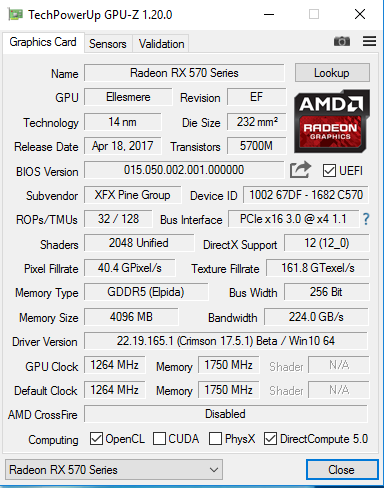 Here's our stock GPU-Z shot and we'd like to direct your attention to the default clock which is 1264 MHz and XFX has material saying the +OC portion of this card is 1284 MHz and has an insert in the box showing how to use Wattman to attain the extra 20MHz so we suspect the core is wound pretty tight as is.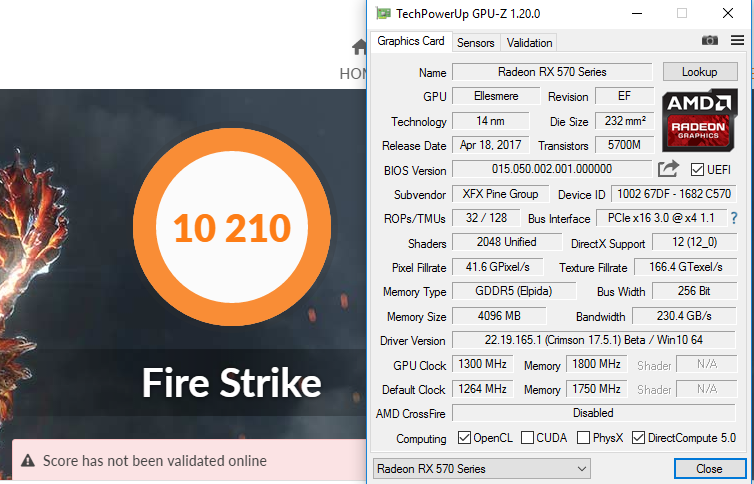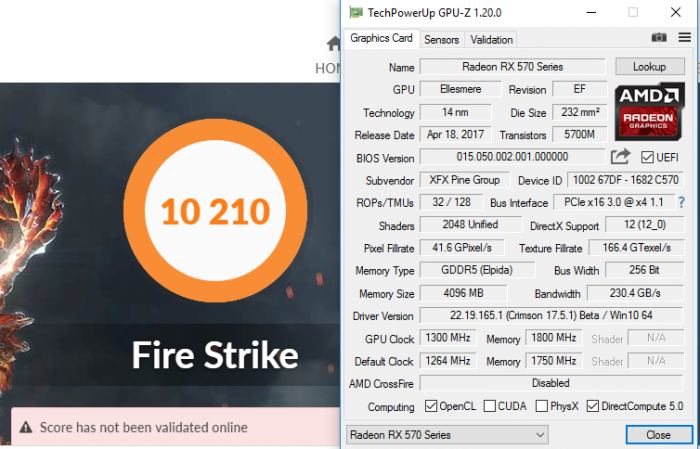 We bumped the core up to 1300 MHz an increase of 36 MHz and punched the memory up to 1800 MHz from 1750MHz just to get a feel for the card.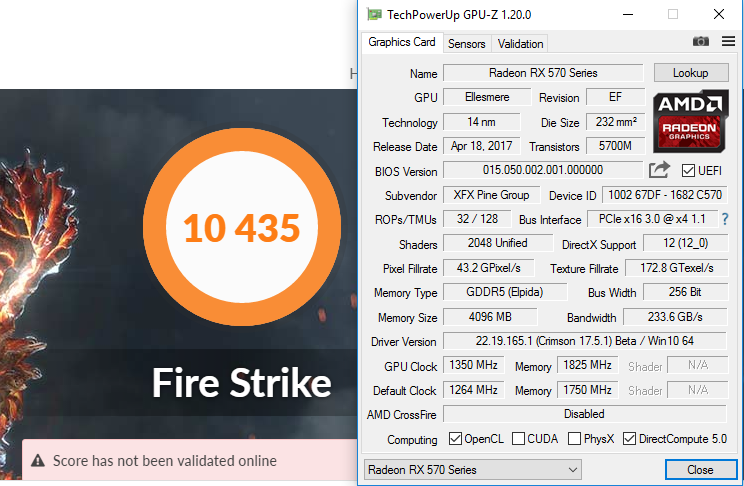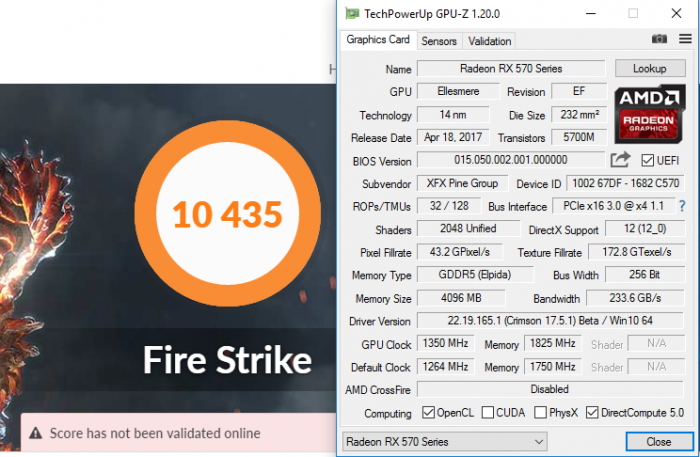 We tested 1325 MHz then bumped it up to 1350 MHz with the memory at 1825 MHz and we got an increase in Firestrikes score so we are on a productive OC path.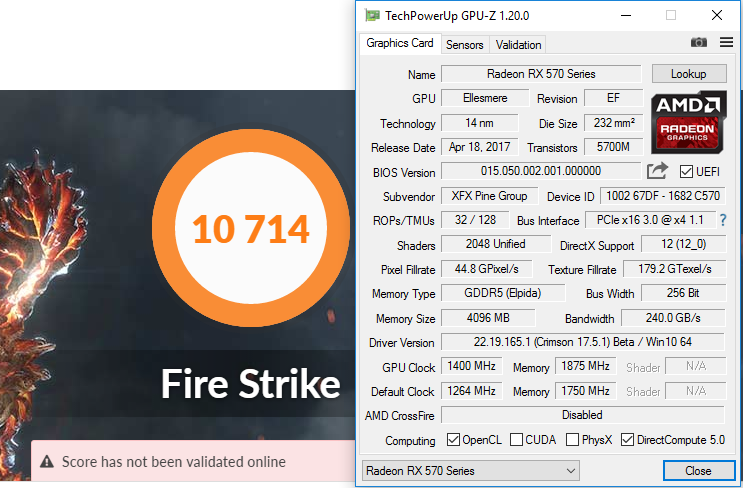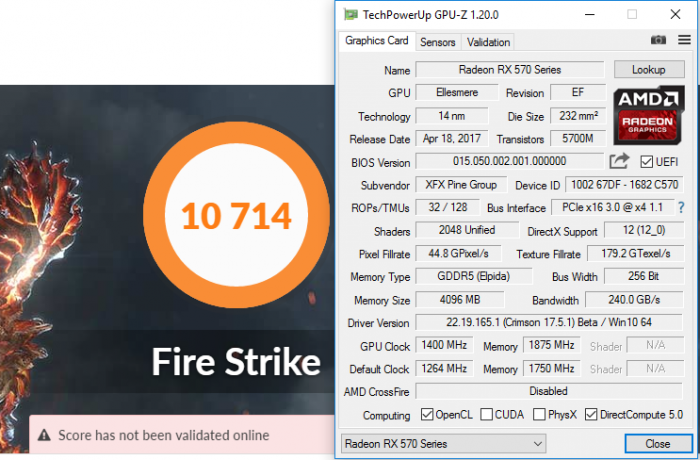 We got a little past 1400 MHz and 1875 MHz memory but it's a good idea to back off the ragged edge  by 10 – 20 MHz so our final OC was 1400 MHz core an increase of 136 MHz and memory at 1875 MHz or an effective speed of 7500 MHz a 500MHz increase over the stock 7000 MHz. Our stock score came in at 10,000 so we got a nice little boost to 10,714 and our XFX RX 570 has a great OCing core!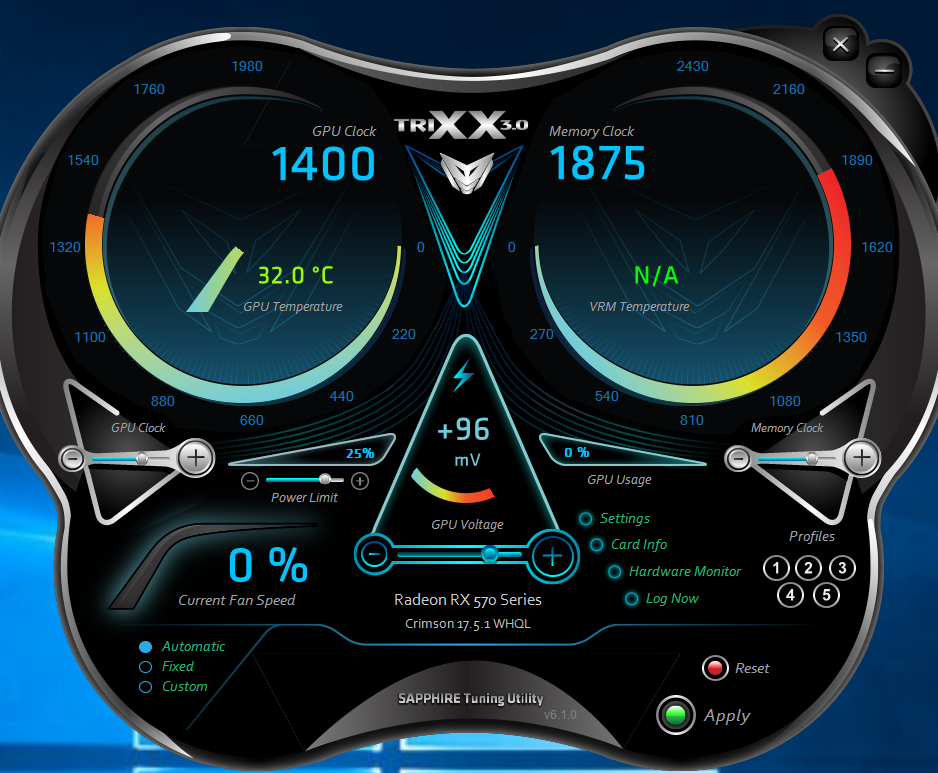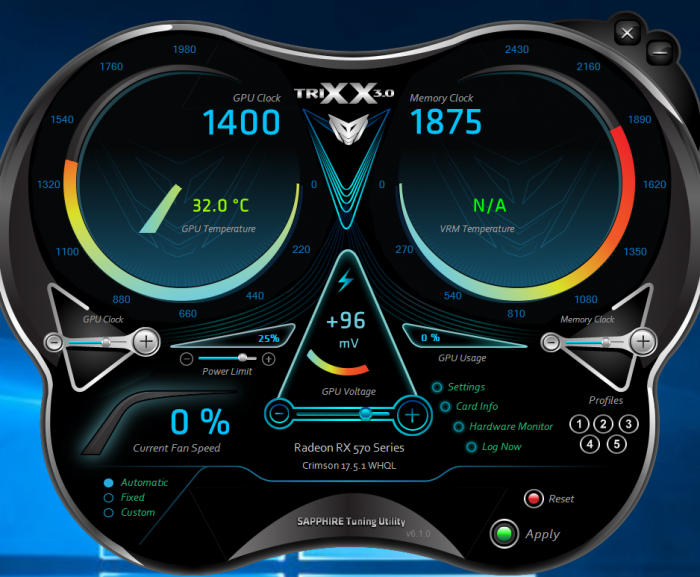 We went 25% up on the power limit with a +96mV to the GPU resulting in a productive 1400 MHz core OC and the memory at 1875 MHz. We played with the power limit and at 30 – 35% we saw throttling. The +96 mV on the GPU we could move higher without throttling but no need to throw extra power at a GPU core if it doesn't need it. Remember "Cool Core Long Life, Hot Core Shorter Life (and mad wife when you burn up your new toy).