Final Thoughts
We like the  for it's affordability and bringing high end graphics to 1080p users. Most games play well at 1440p some with a few compromises to graphics quality but not many. Hitting the $189.99 (Amazon) price point the XFX Rs XXX Edition Rx 570 4GB OC is a decent bargain but it faces stiff competition from the GTX 1060 which can be spotted for $194 for the 3GB model while the 6GB model runs more to toward $229 (and up) so it's really a matter of personal preference with prices being that close.
The new ZERO NOISE auto load sensing fans don't hurt our feelings any and with their whisper quiet operation they don't hurt our ears. Nothing will drag down the joy of a new video card like a choppy whining fan! While the composite heatpipe isn't a new idea XFX implementing it benefits a cooler running GPU. XFX also pioneered a new cooler Memory and VRM cooling solution that allows reduced VRM temps (up to 30°C) and cooler GDDR5 (by up to 20°C) which is a good reduction in thermal properties.
The Heavy Duty aluminum backplate protects the XFX Rs XXX Edition Rx 570 4GB OC well and the Unibody VRM heatsink is a long overdue addition. The Unibody VRM allows the heat from the VRM's to leech into the heatsink itself. The heat pipes are all copper (gotta love that) and the overall cooling solution allows for up to 40% better cooling than stock models.
The XFX BIOS controlled overclocking eliminates software which can be hindered by computer performance and can be tuned with AMD Wattman but we used Trixx for tuning, Wattman is still a bit crude by today's standards.
Overall performance is 5 – 9% better than RX 470 and the XFX Rs XXX Edition Rx 570 4GB OC launched at the same price point as the RX 470 so there's no reason not to jump to the 570 models if you are coming in from the 370 generation or earlier. We consider it a win fielding a faster video card at the same price point.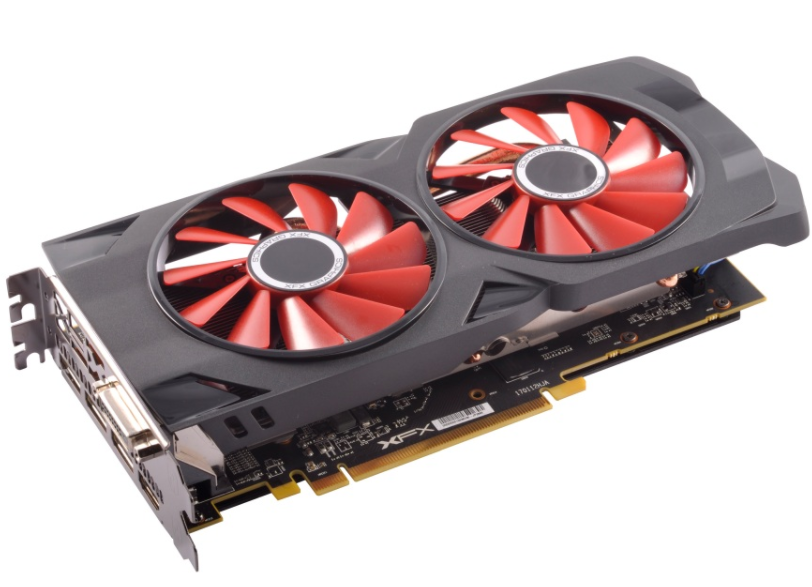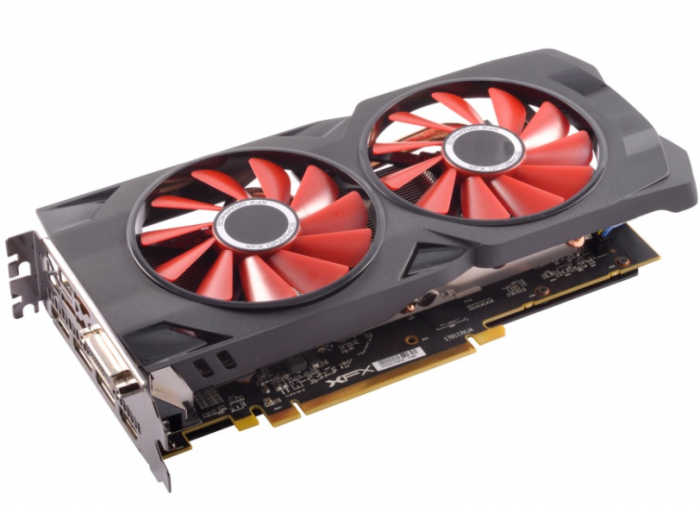 Pros
Cons

Affordability
Composite Heatpipes
Competitive Price Point
Core Faster Than RX 470
Performance increase 5 – 9%
Unibody Heatsink
Chill Technology
BIOS Controlled Overclocking
High Core Speed (1264/1284MHz)

Not Big Fan Of The Red Fans
Bit Of A Rebadge