Kingston Savage 240GB Internal Sata 6G Internal Testing
Like we mentioned we hammered the snot out of the Kingston Savage drive, in total we went through an entire box of SSD tissue and had to administer Sudafed to the drive to get the snot to stop flowing. So sit back and take your time running through the screenies of the tests. Keep in mind we ran each test three times and this is the screenie of the median test,
SiSoft Sandra Physial Disk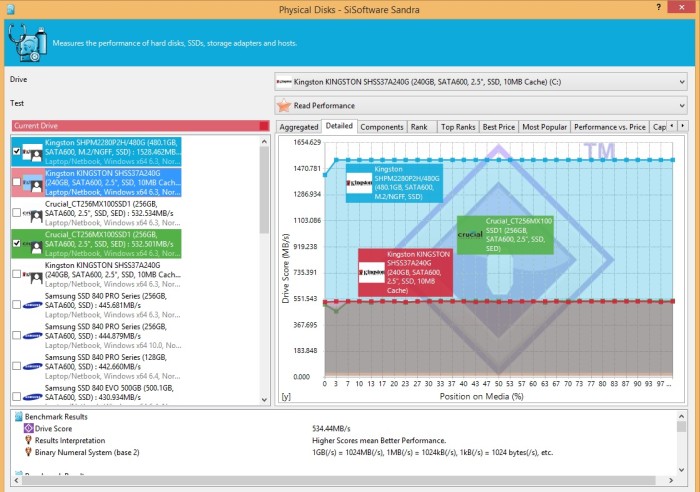 Sandra sees the HyperX Savage 240GB SSD at 534.44 MB/s and we ran the Crucial MX100 and it came to 532 MB/s and the Blue drive up at the very top where the air is thin is of course our Kingston HyperX Predator PCI-E which you can peek at Here. Since it's a PCI-E M.2 drive we won't be considering it in the scoring of the Savage but we would like to see a Savage Predator model of the PCI-E monster drive.
Aida64 Extreme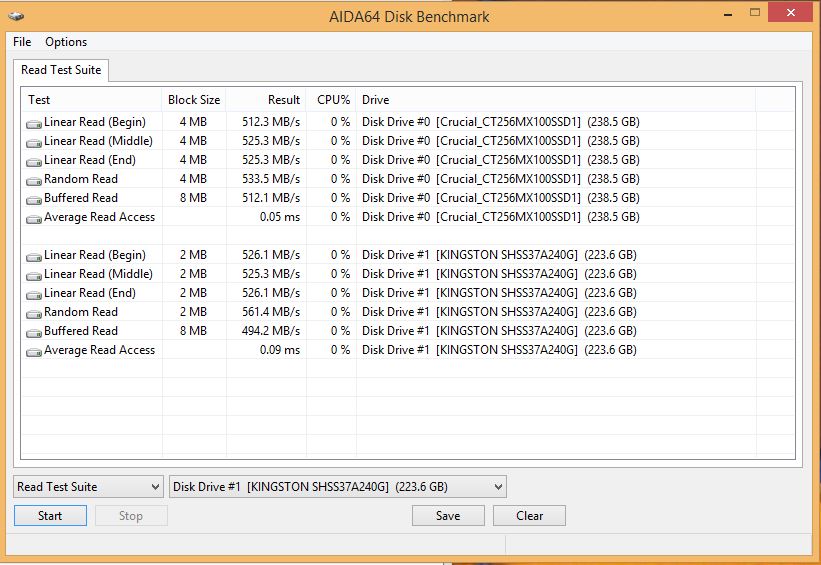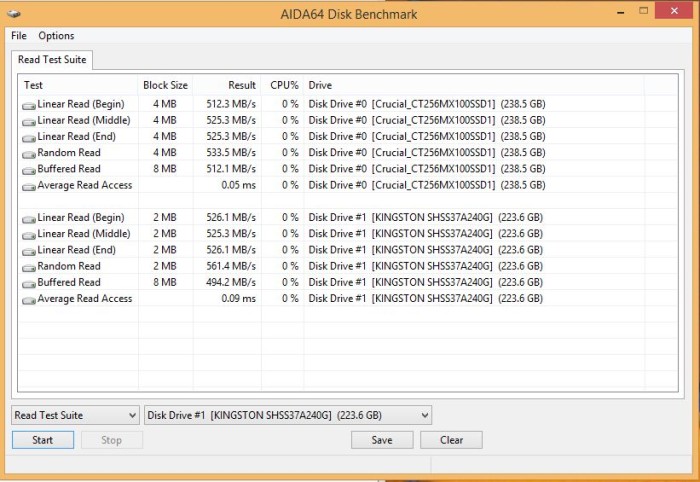 Here's a shot of both the Crucial and Savage drives but we really have no idea why AIDA64 changed the block size moving from one drive to another. If anything it favors the Crucial drive as 4MB blocks are an easier faster task and the Kingston Savage still came out ahead of the Crucial. Both drives perform pretty well but with the shorter 73 TB TBW on the out of production MX100 we wouldn't recommend it unless you come across and end of stock killer deal.
Anvils Storage Utilities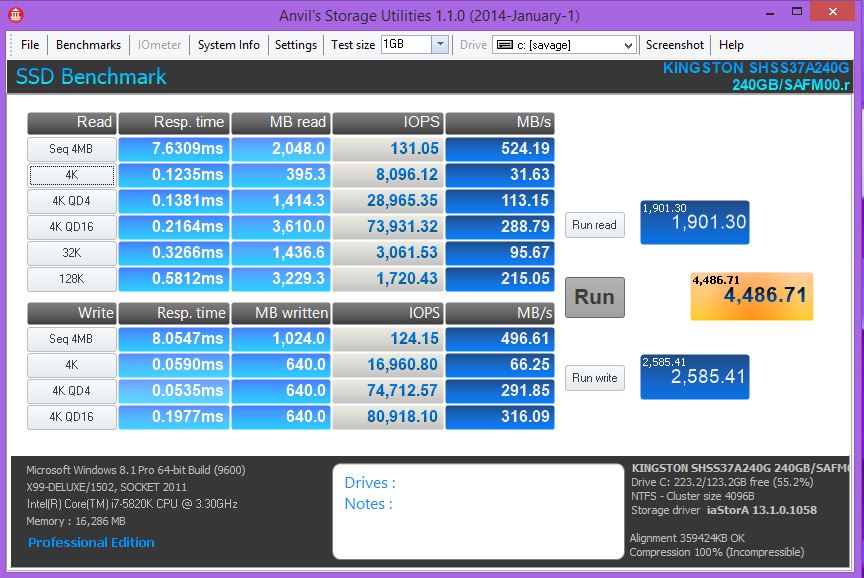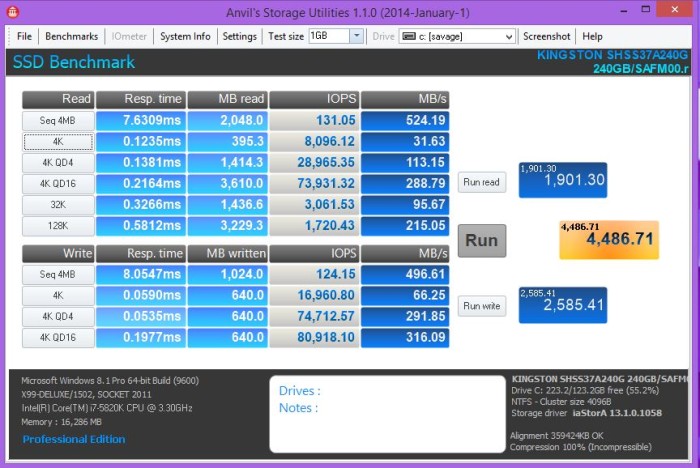 Notice now Anvils benchmark is giving the Savage drive some respect, the limitation on the USB drive had to be the external enclosure because the Savage is on the warpath now scoring over 524 MB/s read and 496 Write.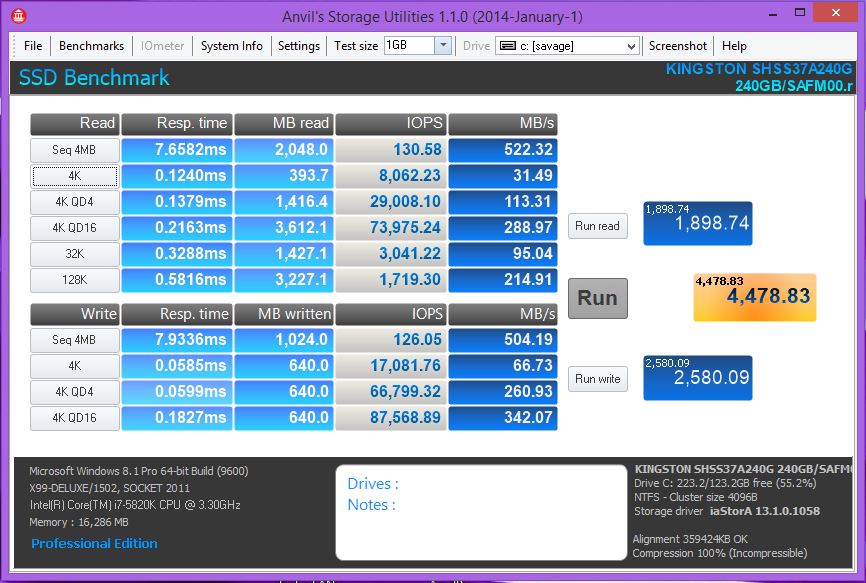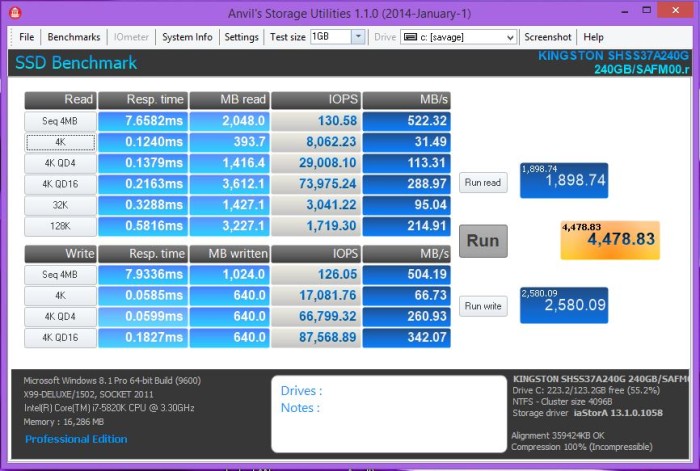 We cleared the caches (Windows and prefetch) and ran Anvil again and both read and write topped 500 MB/s great scores for both but especially the write score.
AS SSD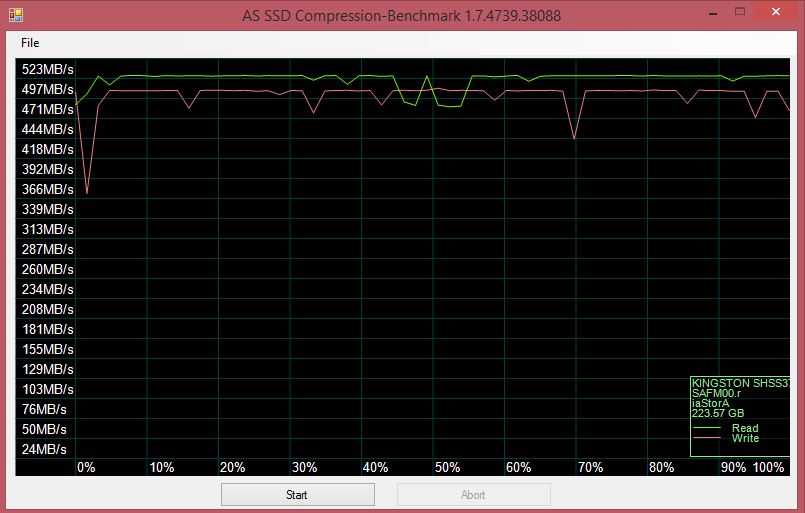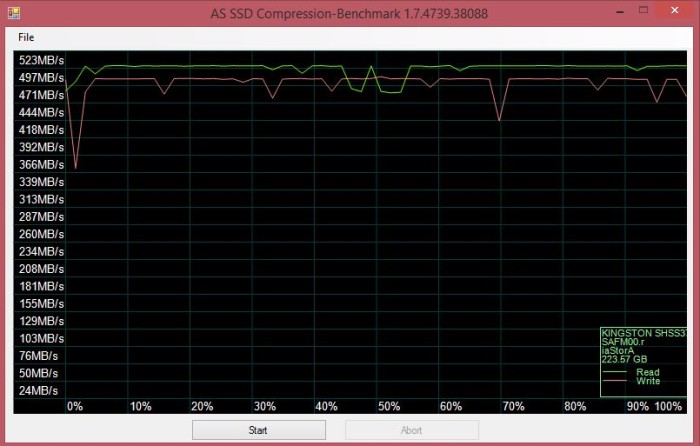 AS SSD's compression test shows both reads and writes around 497 MB/s to 523 MB/s with some dips below that.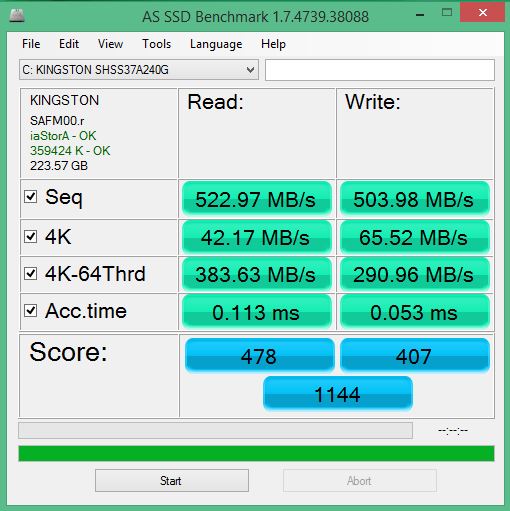 Here again AS SSD, one of the most respected SSD testers, shows both reads and writes up above 500 MB/s then the 4k test kicks in which is brutal on any drive.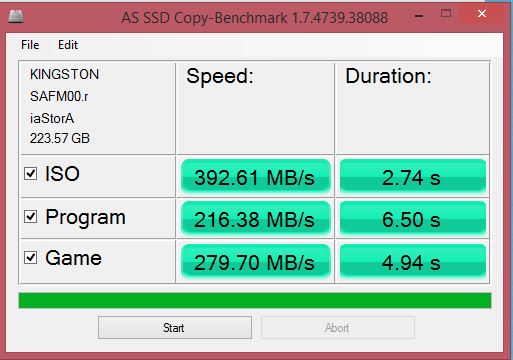 The copy test shows between 216.38 and 392.61 MB/s  and at 279.70 MB/s on Game file copy it took 4,94 seconds.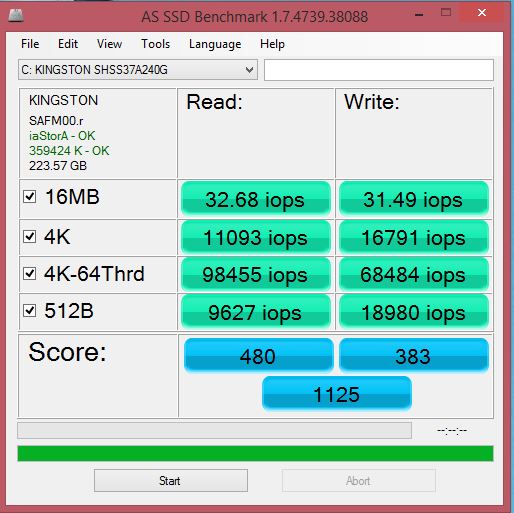 We ran the IOPS test and got 98455 IOPS read and 68484 IOPS Write on the 4k-64THRD test and just for a fraction of a second we thought we could hear the Sata 6G interface on the Asus X99 Deluxe groan.