Kingston Savage 240GB Internal Testing Cont
CrystalDiskMark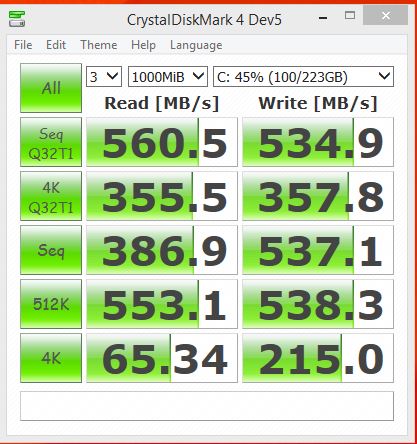 CDM sees the HyperX Savage at 560.5 MB/s read and 538 MB/s write and being a long trusted well-developed drive benchmark that will weigh in when it comes to scoring the speedy drive.
ATTO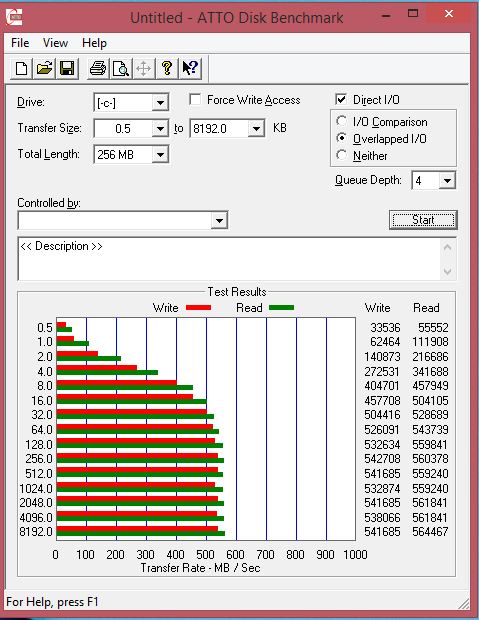 ATTO is another well trusted and highly developed drive testers and used by many industry manufacturers to benchmark drives right off the assembly line. ATTO reads the drive above advertised specifications and the drive hits 564.467 Read and 541.685 Write. Both CDM and ATTO agreeing on the drives speed will heavily weigh on its scoring.
Disk Thruput Tester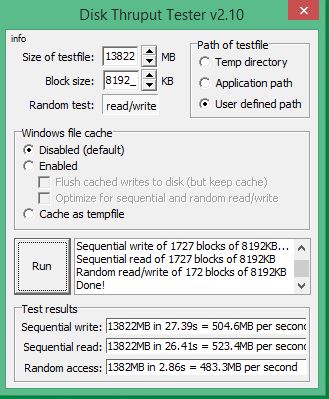 DIsk Thruput Tester is a new(ish) benchmark for us and we look forward to its development as the benchmark progresses in its growth. The new guy on the bock sees the HyperX Savage drive hitting 504.6 MB/s sequential write and 523.4 Read with random access scoring 483.3 MB/s.
We wet ahead and ran every block size Disk Thruput Tester had to offer and you can browse them at your leisure in thumbnail format below.
USB Flash Benchmark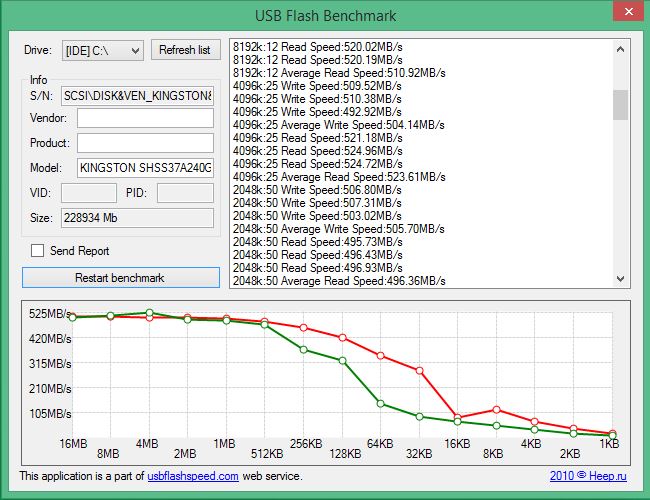 USB Flash Benchmark has both read and write toping out at around 525 MB/s with speeds dropping as test block size decreases.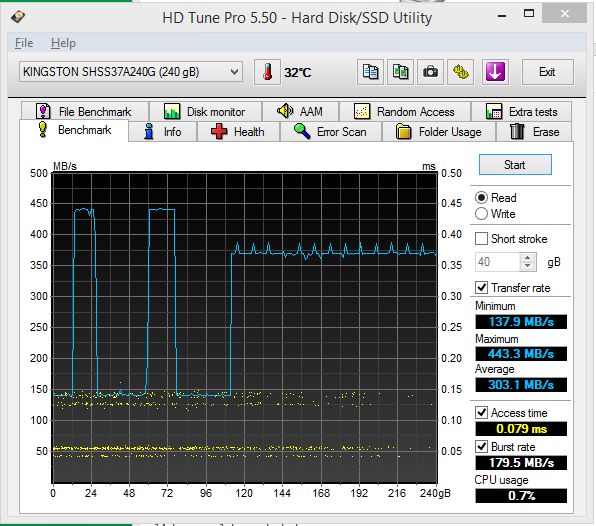 Hard Drive Tune Pro shows maximum read speed at 443,3 MB/s with an average of 303.1 MB/s and strangely enough a burst speed of 179,5 MB/s.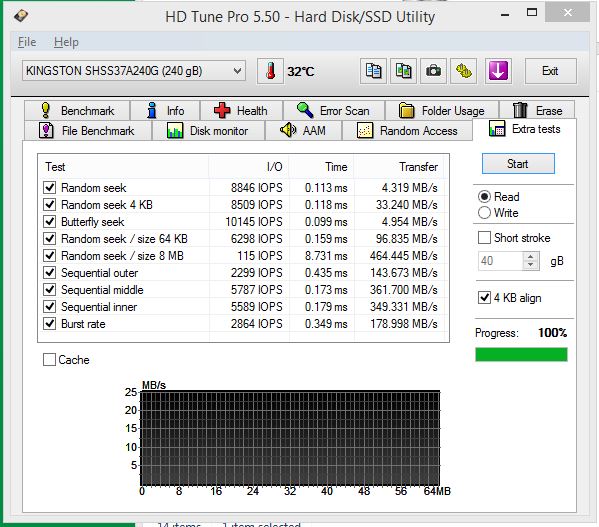 Hard Drive Tune Pro shows the Extra tests portion with a maximum transfer speed of 464.445 MB/s and 115 IOPS. Highest IOPS was during Butterfly Seek and that hit 10145 IOPS at 4.954MB/s and that has to be one brutal test.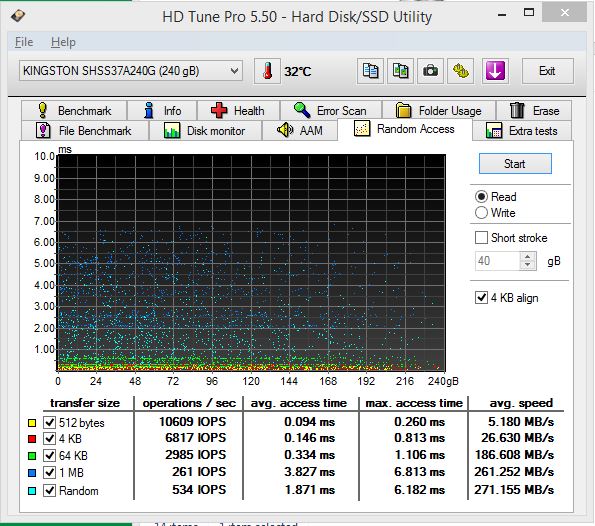 Hard Drive Tune Pro's Random access reords top speed as 271.155 MB/s at 534 IOPS with highest IOPS occurring at 10609 IOPS at an average speed of 5.180 MB/s.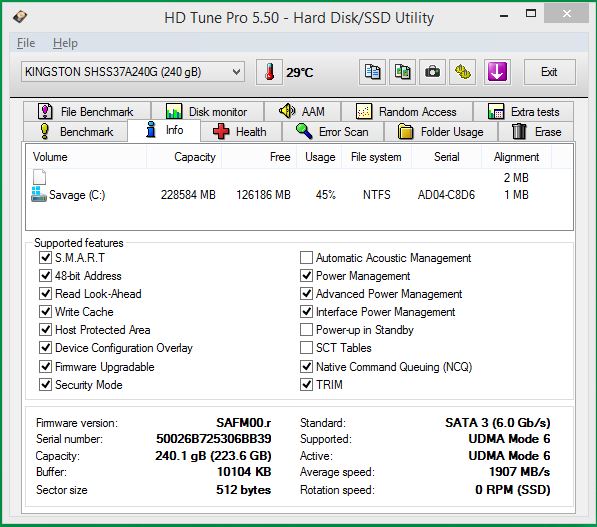 Last but not least Hard Drive Tune Pro's Disk info screen showing the Sata test and indeed the drive supports Trim, Advanced power management and Interface power management.