Final Thoughts & Conclusion
We spent a lot of time with the Kingston HyperX Savage 240GB Drive and found it to be a solid performer. The Kit it comes in is

what we would consider a premium kit with a lot of little extras. The little extras and completeness of the kit is well appreciated as most companies have gone to a sparse bundle to optimize profits. Kingston went against the norm and provided a fully fleshed out bundle accompanying a lightning fast drive.
We are liking the Phison 10  quad-core, 8-channel controller and see it as a versatile high throughput controller destined to make an appearance in a lot of high-end drives. Without extended Sata 3.0 6G interface improvements the Sata bandwidth is effectively saturated. Sata Express hasn't taken off as an interface and M.2 as well as PCI-E SSD's are still on the expensive end of the spectrum when it comes to extreme speed models.
Right now the advantage Sata SSD's have is price per GB of storage and much like SSD's over took platter storage as a speed choice we expect as time passes M.2 and PCI-E drives will overtake Sata SSD's, When the price of M.2 and PCI-E  falls in line with Sata SSD storage then we will have an interesting drive storage situation. Sata will be around for many years to come but we expect further evolution of the PCI-E drive storage interface. Until that evolution comes along the price per GB storage of Sata SSD's represent the performance per GB champions of the drive world.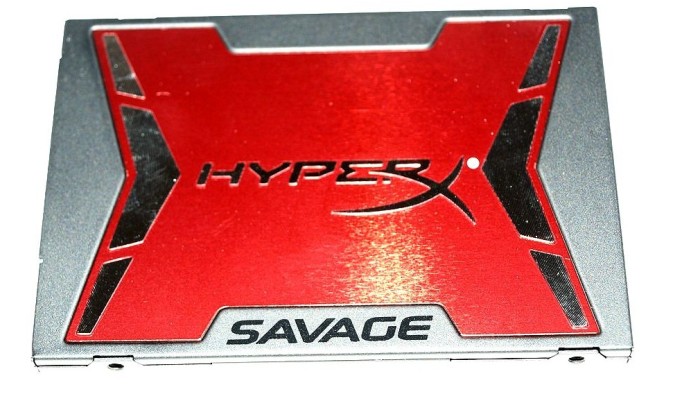 The Bear Facts: The HyperX Savage effectively saturates the Sata 6G interfaces sustained speed capabilities making it one of the top choices for enthusiast level Sata drives. The HyperX Savage SSD premium bundle for drive upgrade kits makes it the top choice for drive upgrades and returns value to a profit driven sometimes far too greedy industry.
Pros
Cons

Well Fleshed out Upgrade Kit
Blazing Speed
Long Life Cycle
3 Year Warranty
Phison S10 Controller
Kingstons Great Tech Support

None unless you count being spoiled by the speed