MSI MPG Z390 Gaming EDGE AC BIOS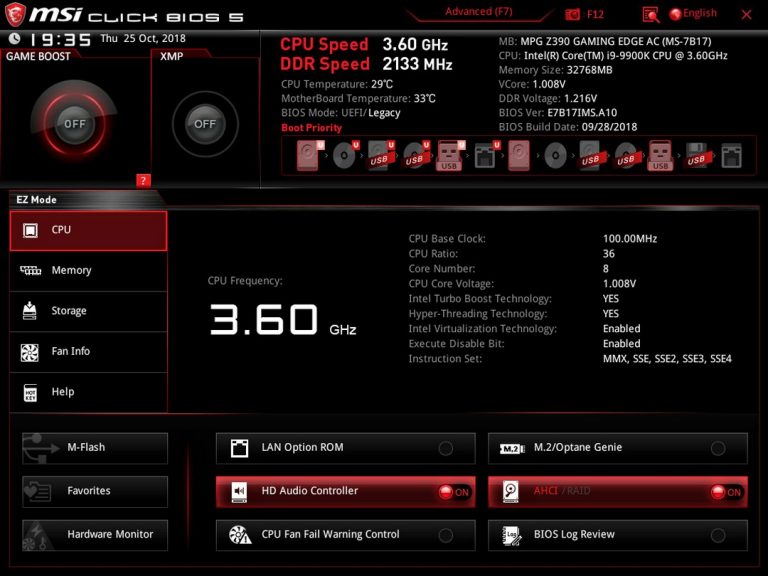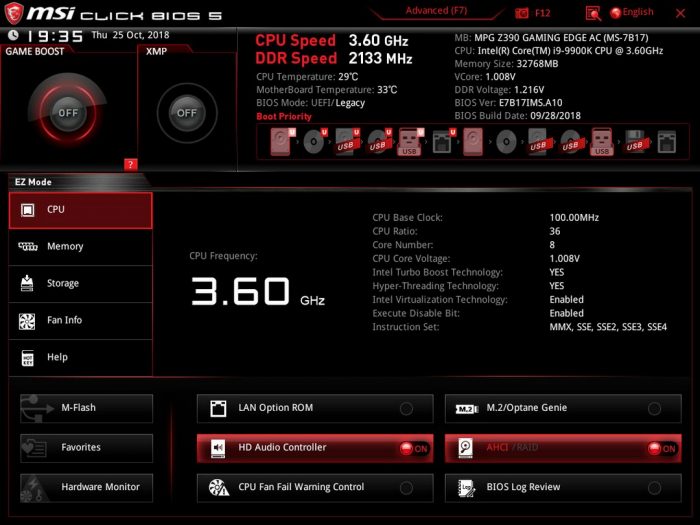 The MSI MPG Z390 Gaming EDGE AC UEFI has all of the quick access functionality for basic usage with no deep tweaking necessary for most users. We all know what you want to see, so let's dig into the advanced.
MSI has a very adept advanced BIOS with most things needed in the OC section. Be sure to set it to Expert mode to get everything you want. Also be sure to expand the extra sections such as Misc Setting to get to the turbo settings which houses the MCE settings. Also, the DigitALL power sub-menu is good as it houses your LLC and other important values you will likely be toying with. Overall overclocking on standard cooling you will likely only be toying with VCore, maybe RING voltage and LLC and you should be safe for up to 5.1-5.4GHz based on your silicon quality and cooling.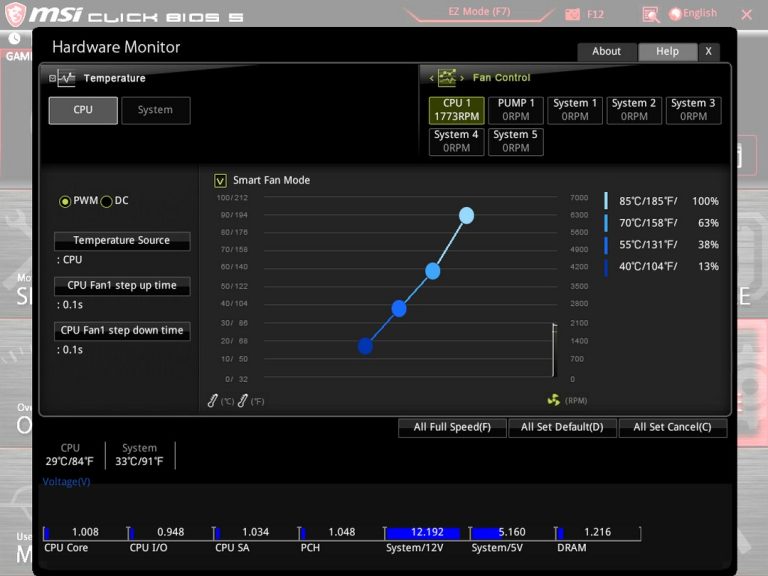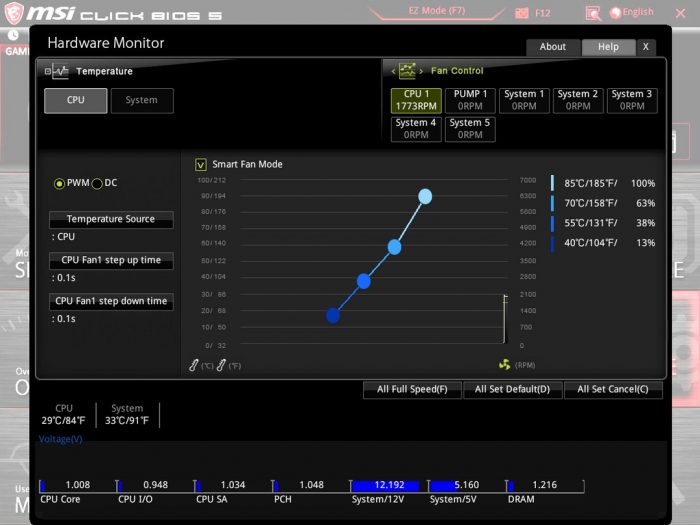 Here we see the hardware monitor section which funny enough also happens to be the Smart Fan section. here you can set custom curves for every possible fan header to tune the system to exactly how you want it both acoustically and thermally.
Here we have the Board Explorer. It is a neat feature that you can use to make sure all of your devices are recognized as needed. Especially helpful should for instance a GPU or SSD not show up for instance.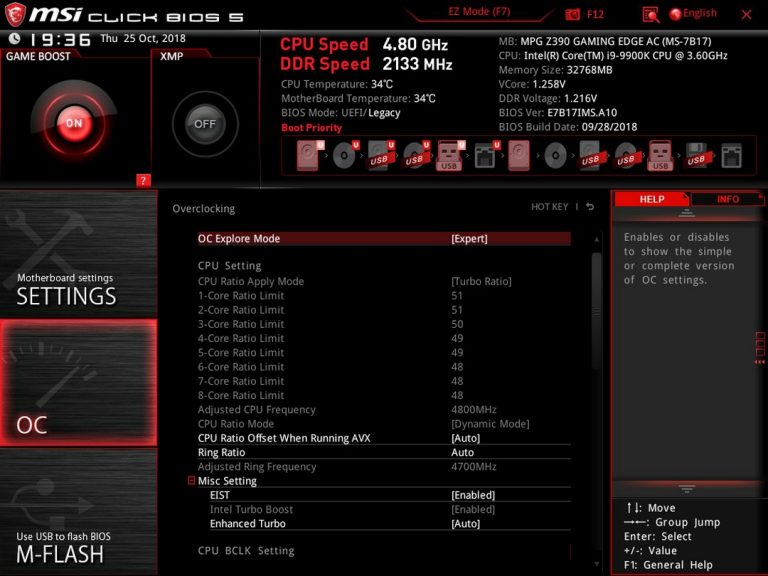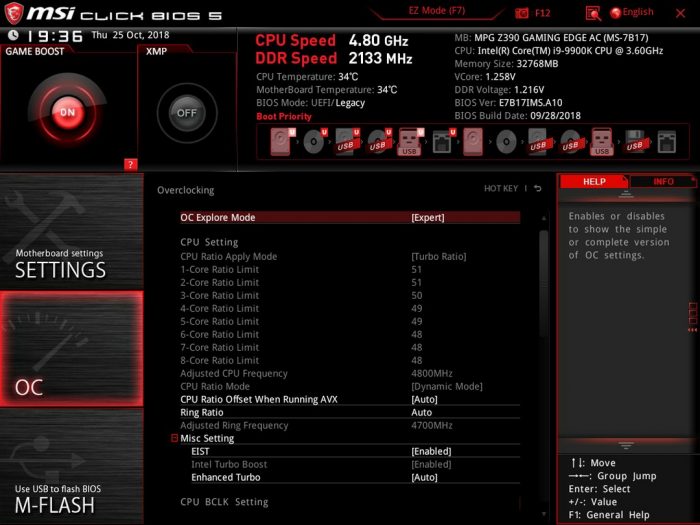 Here we see what you really need to do to get the most out of the MSI MPG Z390 Gaming EDGE AC. Enabling Expert mode in the OC menu gets you every setting available to this board for the consumer UEFI.
Now we will take a peek at the included software suite for the MSI MPG Z390 Gaming EDGE AC
MSI Software Suite
The MSI software is largely based around the hub labeled "Dragon Center"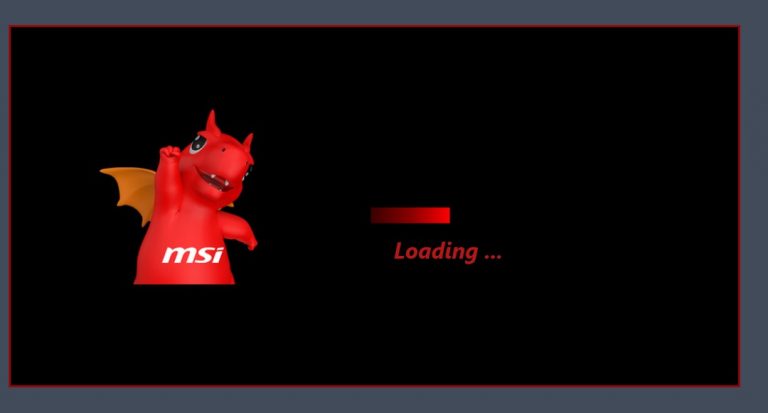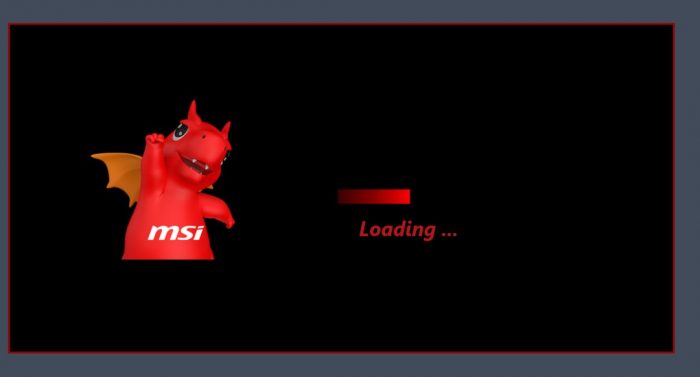 For those of you who have not been up to date on MSI branding, they have fully integrated over the last few years a mascot named "Lucky The Dragon" and I will say admittedly I am a fan as its a cute little thing albeit a bit cheesy at times. This is how you are greeted when opening the Dragon Center interface as it loads.
Here you have the Dragon Center. I do like that everything is available here without the need for the APP-like interface like we saw on the gigabyte board. I like fully integrated software if you indeed have to use it.
I did mind system resources and to my surprise, the Dragon center really did not load down the system or hog much resources which is awesome. This tells me that MSI has been listening to not just reviewers but the community in general and have optimized their software stack to best utilize system resources and be as light and snappy as possible as this software is as just as quick and light as ASUS, possibly quicker.
MSI Mystic Light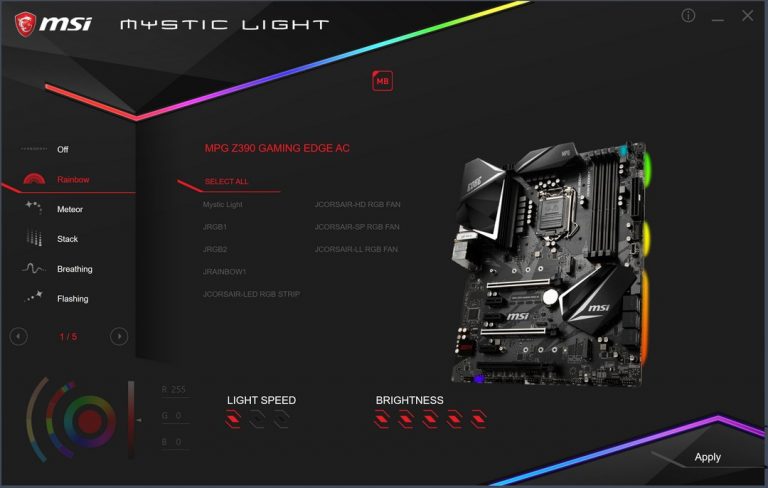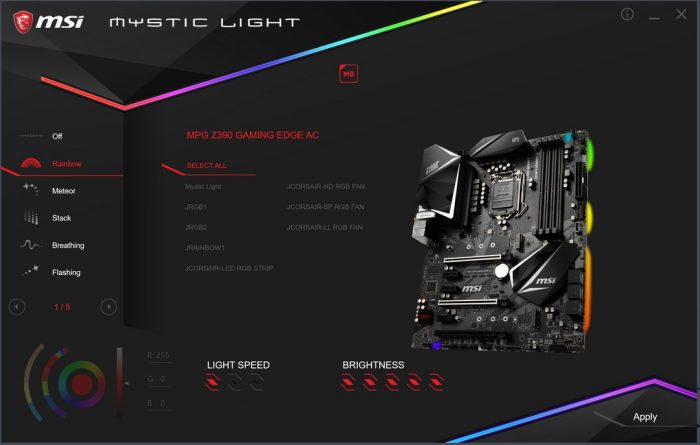 The MSI Mystic Light feature is really well put together. I like that with the Corsair integration you actually have the settings all there for the Corsair components beyond just LED strips to ensure you have full adjustability and a full-color swatch to choose from. Should all else fail you can enter the RGB 0-255 values for each heading to get exactly tuned to how you want the color to look.
Now let's get into the performance. As you may notice this is the same data in the Asus Maximus XI Extreme, MSI Edge AC and the Gigabyte Z390 AORUS Pro WiFi since all three were tested in succession for comparison.