3DMark


3DMark is a repeatable synthetic benchmark which can show a representation of expected gaming level performance for your system and you can compare with others using similar hardware to see how well your rig stacks up.
3DMark is a UL Benchmark and if you would like to try it out on your rig, you can pick it up here! 3DMark Download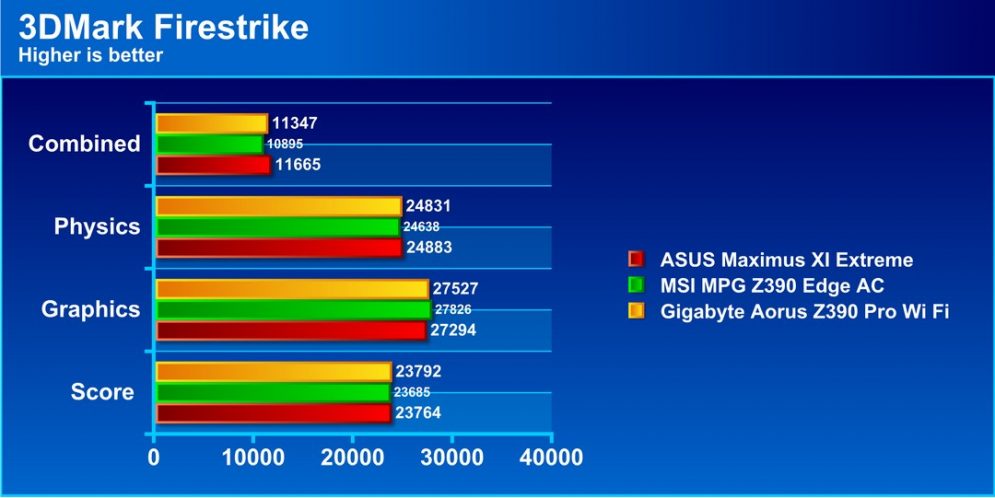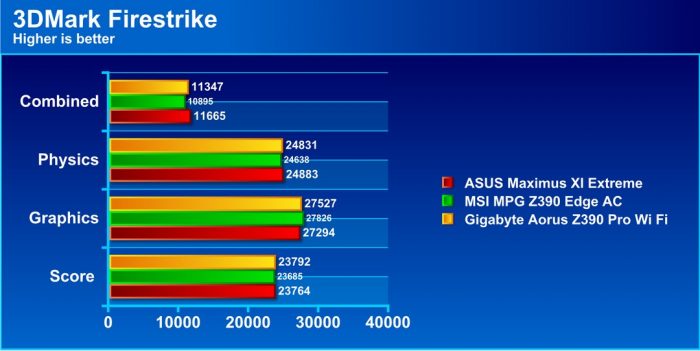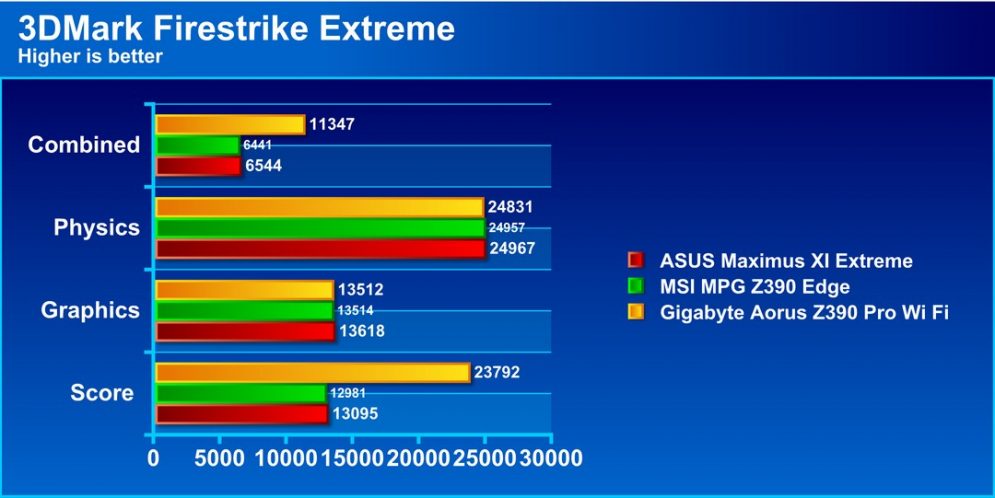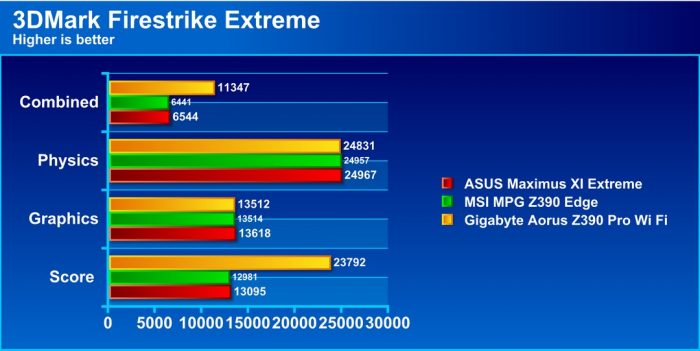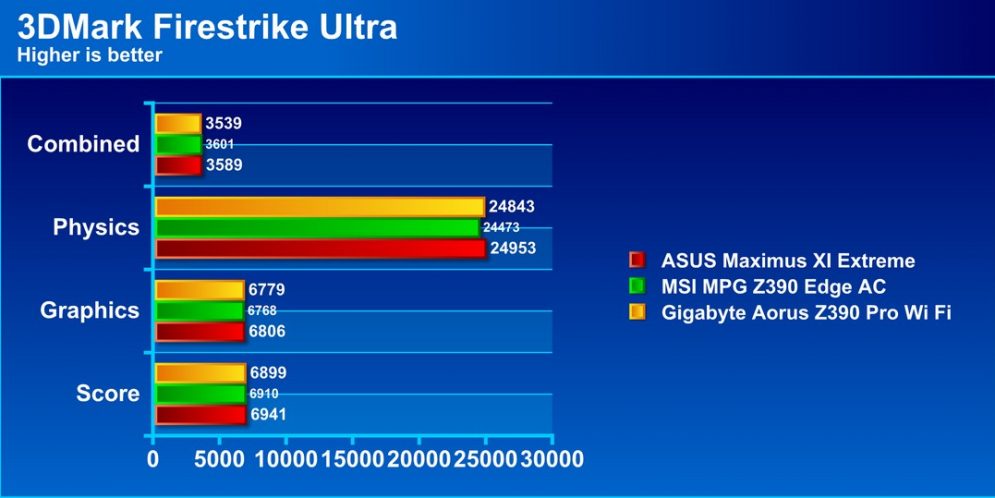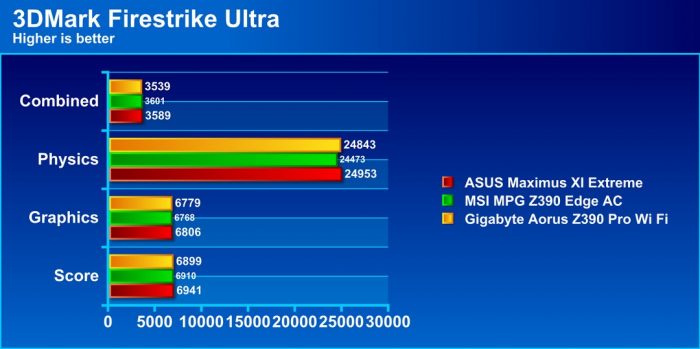 3DMark Firestrike shows more of the same with each board trading blows and the MSI falling a bit behind in 4K physics score.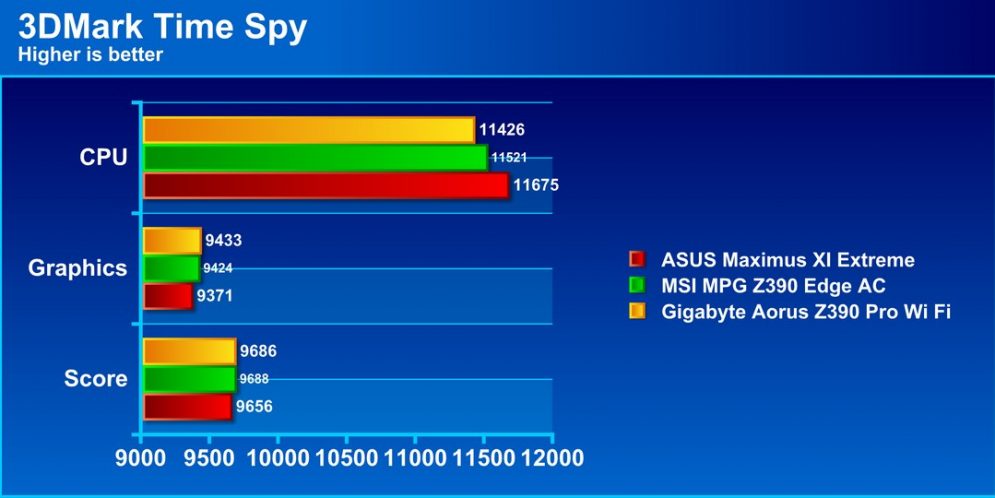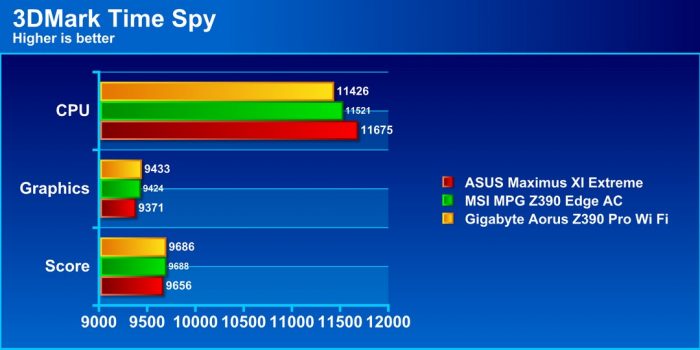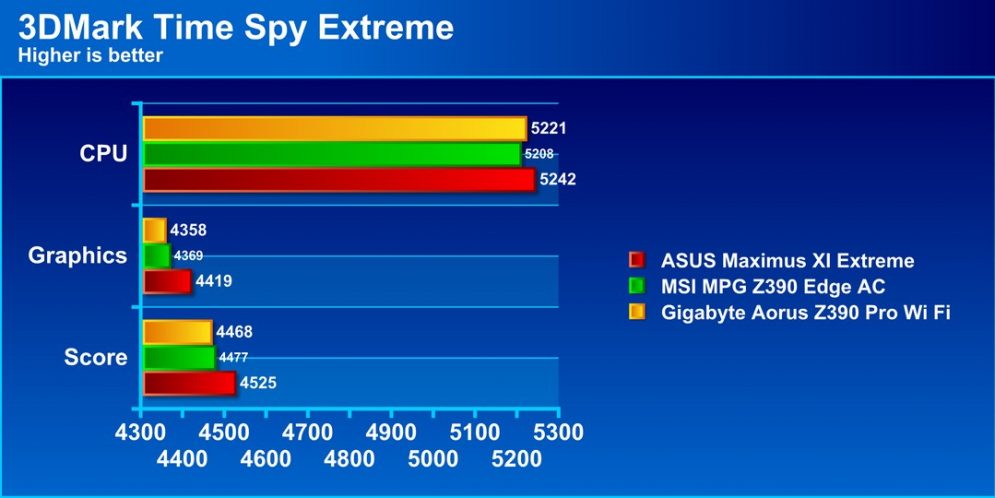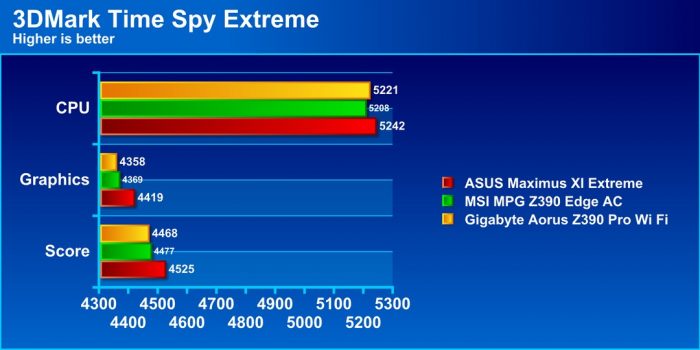 Time Spy being a DirectX 12 benchmark shows a different synthetic gaming scenario. Here we see the MSI board hangs around the middle of the pack at 1080p and 1440p tests but as 4K hits, it drops to the tail end of the pack.
PCMark 10


PCMark 10 is a popular benchmark form UL and gives a great repeatable measure on multiple aspects of normal PC Usage. If you would like to check out PCMark on your system give it a try here! PCMark 10 Download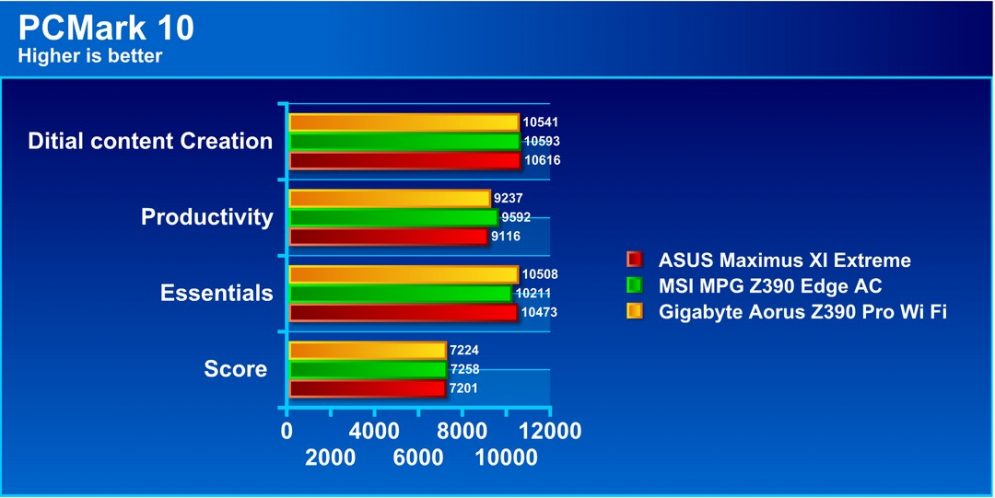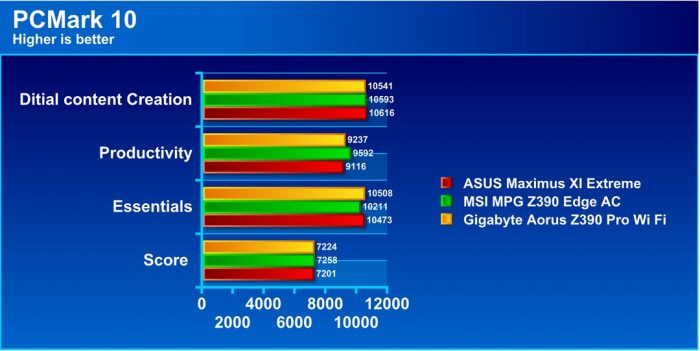 PCMark shows a flat line on Digital content creation while productivity is lead by MSI and Essentials taken by Gigabyte. MSI also took the overall score lead as well here which is nice to see the MSI MPG Z390 Gaming EDGE AC on top for this one.