What's inside?
Here we take a bit of a closer look into specific components on the board.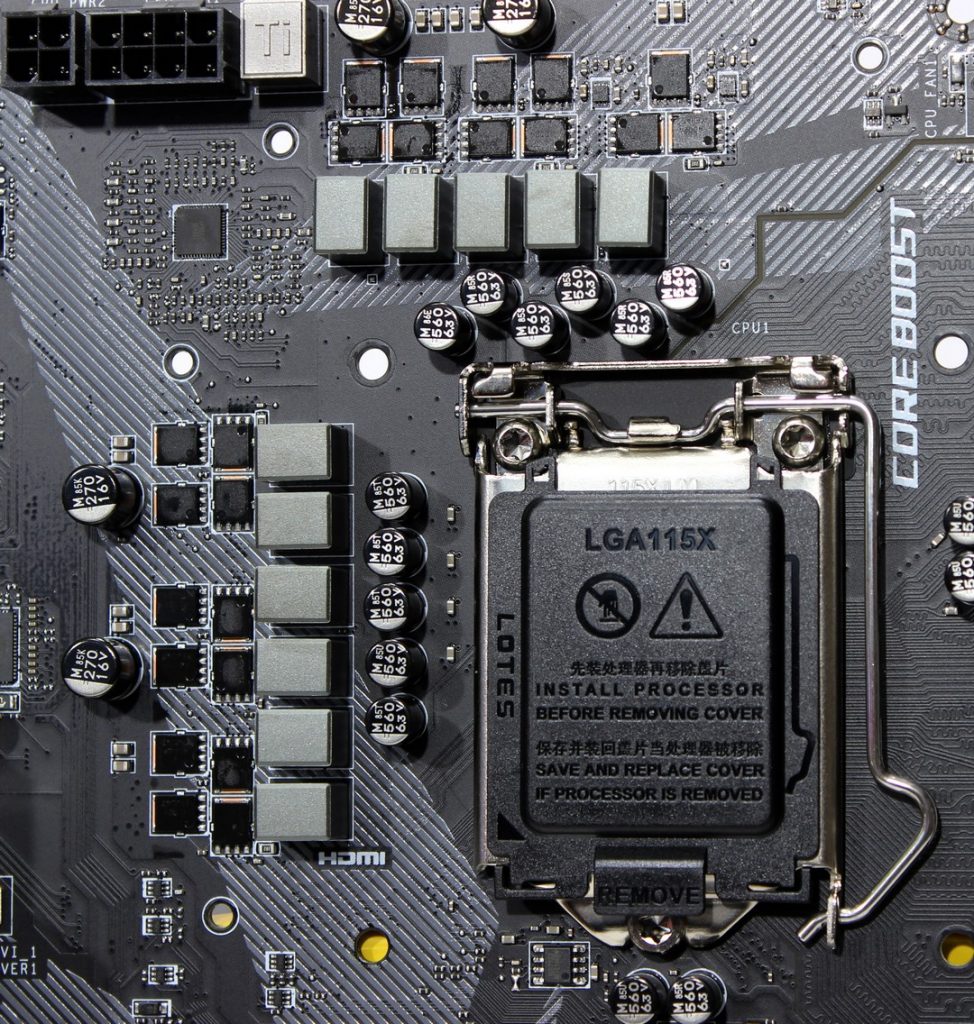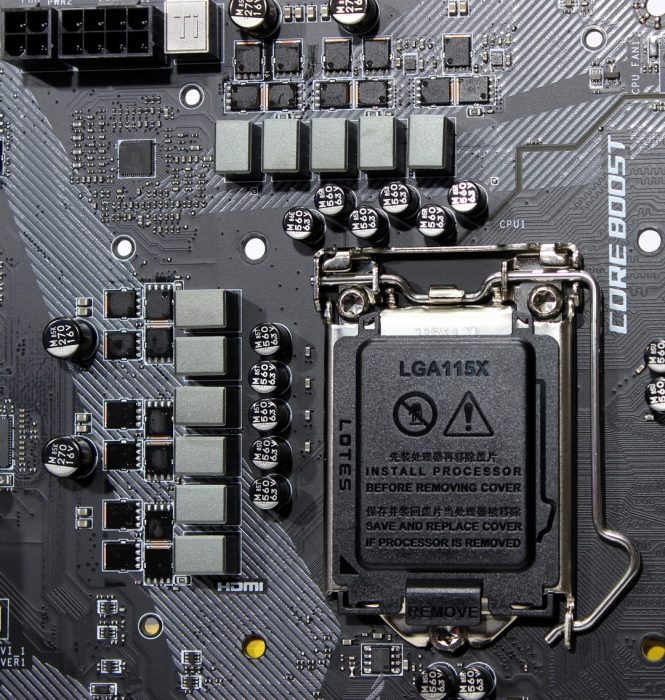 Here you can see the VRM which is a  "10+1 phase" unit. You will notice I put quotations on that as the unit is basically 5 phases doubled with a single phase for iGPU (GT). The split is as follows. 6 of the phases are on the Left hand of the image while the remaining four are at the top. The single phase furthest right top is for the Intel iGPU (GT Cores).
Close up analysis of our friendly little IC's we get a good view of what makes the board tick.
First up is the uP9521P controller which is running in 5+1 configuration with CPU phases doubled.
4C029N is the high side mosfet
4C024N is the low side mosfet
I don't hate this setup and it certainly does the job, but I really do feel that MSI could have deployed integrated power stages and this could have been an overall cleaner and more compact solution while also having lower overall thermal density. This VRM will still easily do the job of keeping the 9900K in line but it's not exactly the best overall choice. I will concede that once again this may have been a cost-saving play but seeing other boards in roughly the same price range using integrated power stages it makes me think its definitely possible and it may just be that MSI had a bunch of these laying around so they fitted them to get them moved.
Now follow along as we take a look at the UEFI and software