M.O.D. Memory Overview Display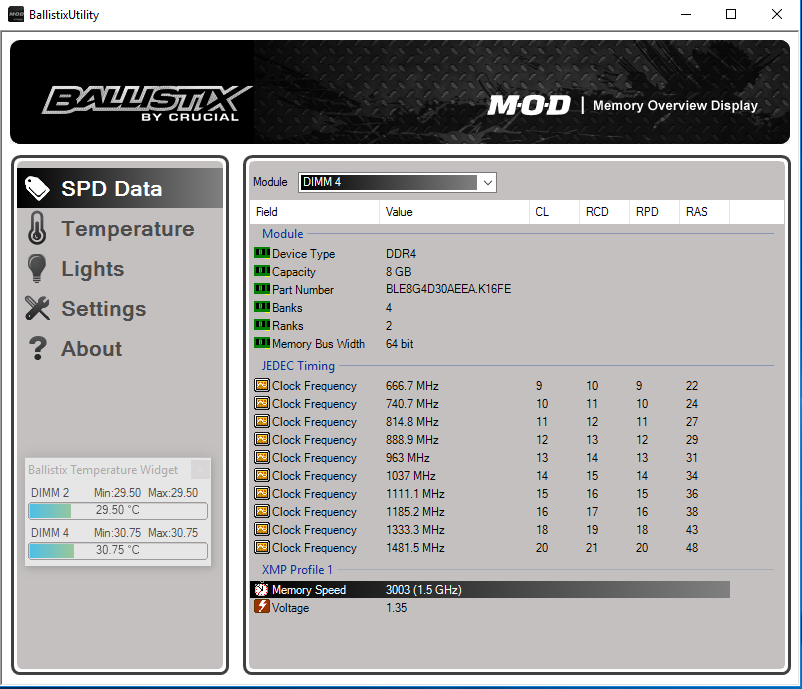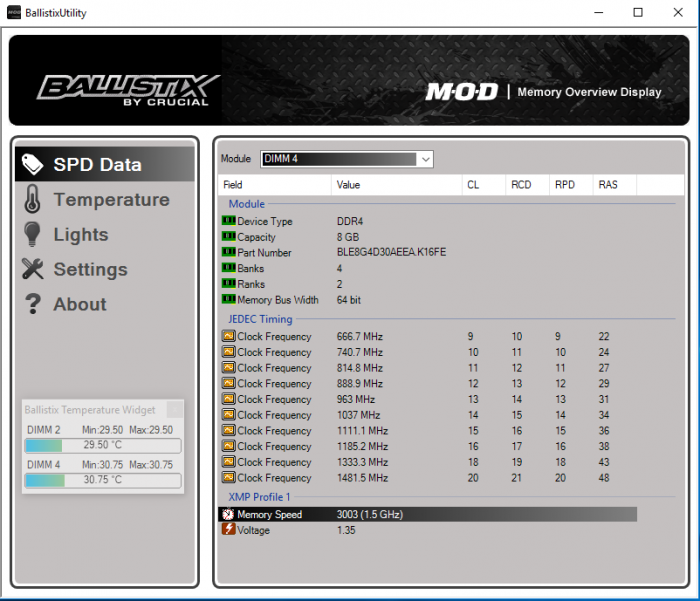 We went ahead and fired up the M.O.D. Temperature Widget that you see in the bottom left-hand corner. On the first page of M.O.D. you see that the individual modules are 8GB per with a 2 stick kit that totals 16GB. The utility shows a slew of clock frequencies with the tested timings for the different speeds. Those timings will come in handy if you want to check the balance between speed and timings to find a sweet spot you like. Personally, we go for a balance of speed and tight timings. We would rather run at 15-15-15-35 at a slightly lower OC than a higher speed with sloppy timings.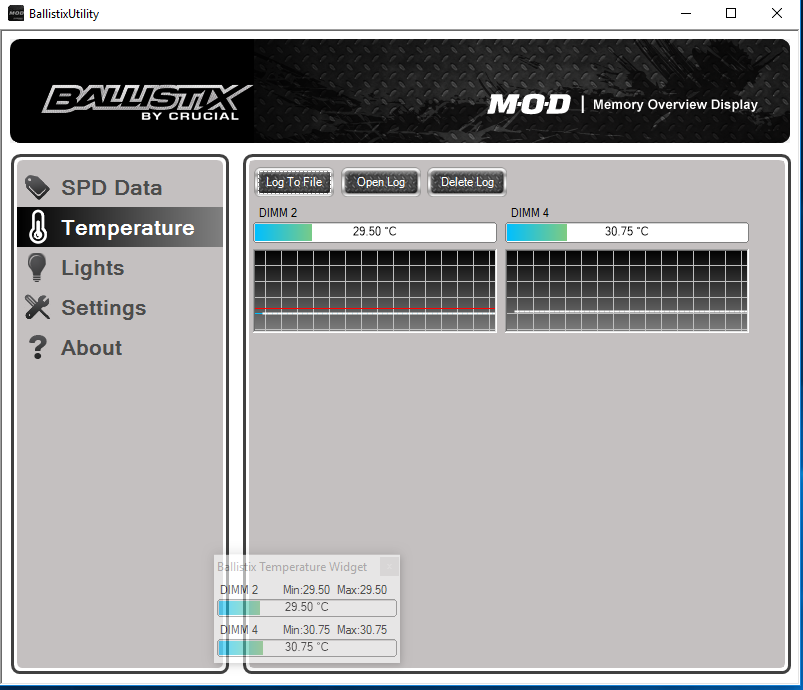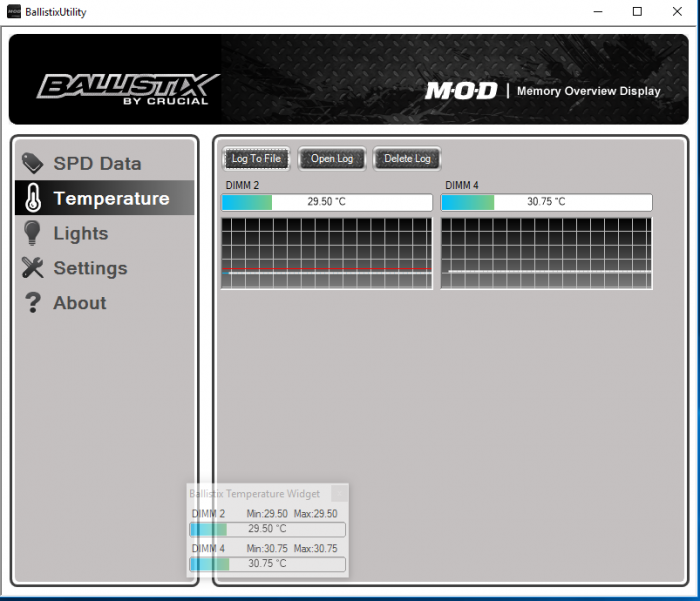 The Temperature utility accurately displays the modules' temperature in real time, and even overclocked, the modules didn't get close to hot and remained in the 33°C range.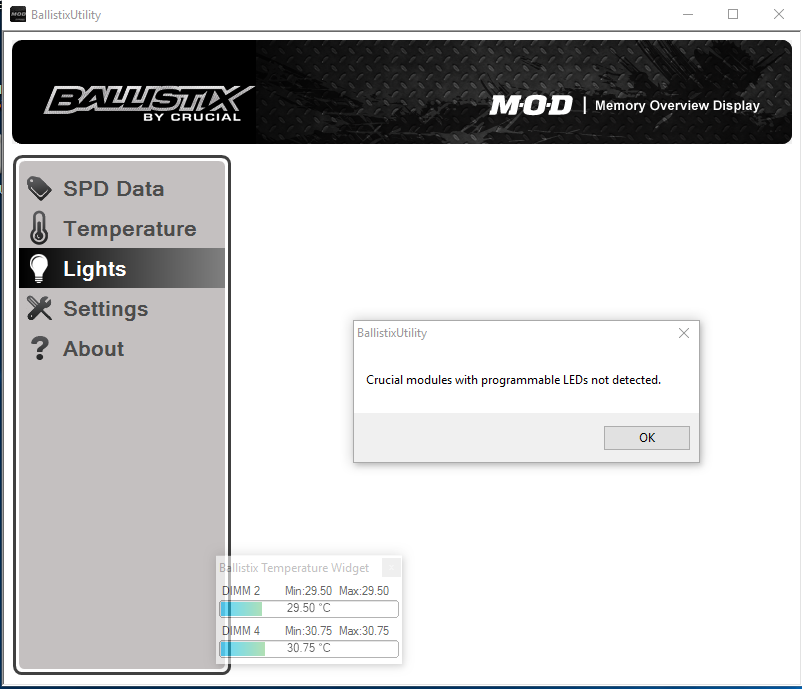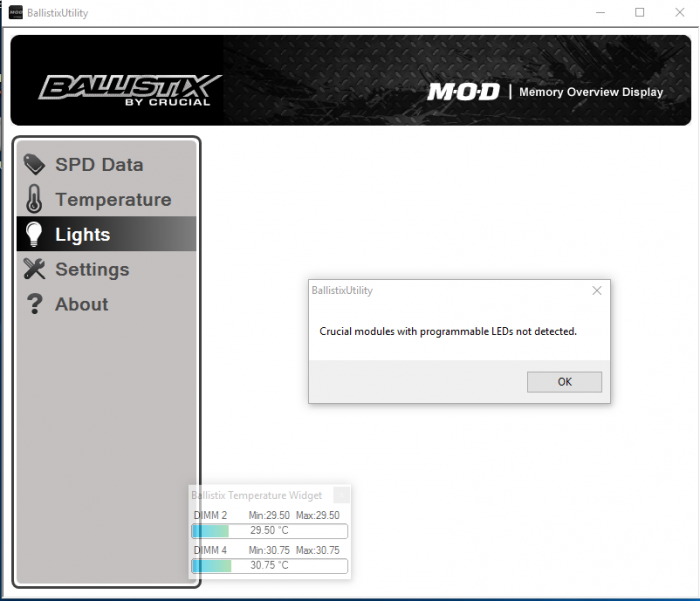 The Ballistix Elite Kit we received doesn't have programmable LEDs, but it is nice to know that Crucial has LED kits available again. We still have an original Ballistix kit in the lab running flawlessly for about 5 years now and they never fail to turn heads.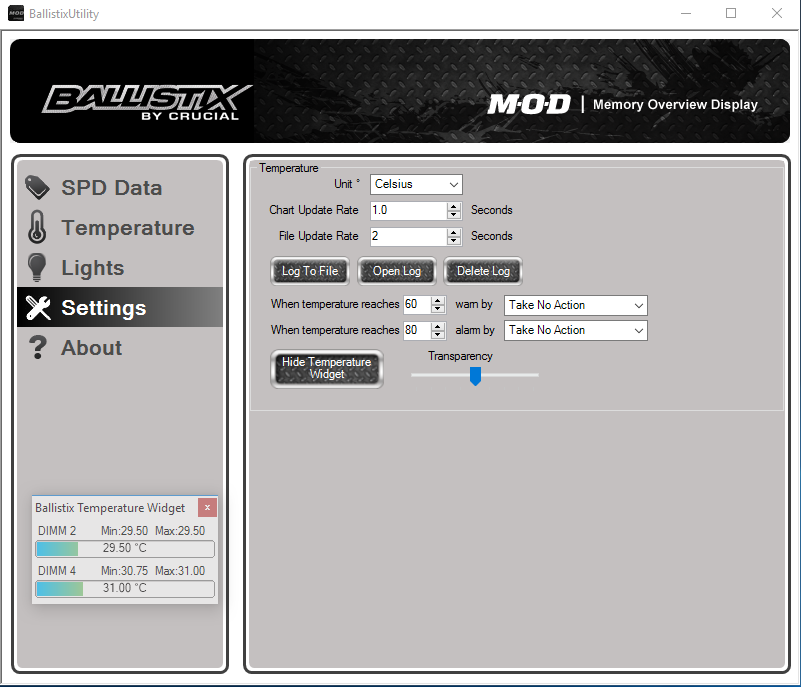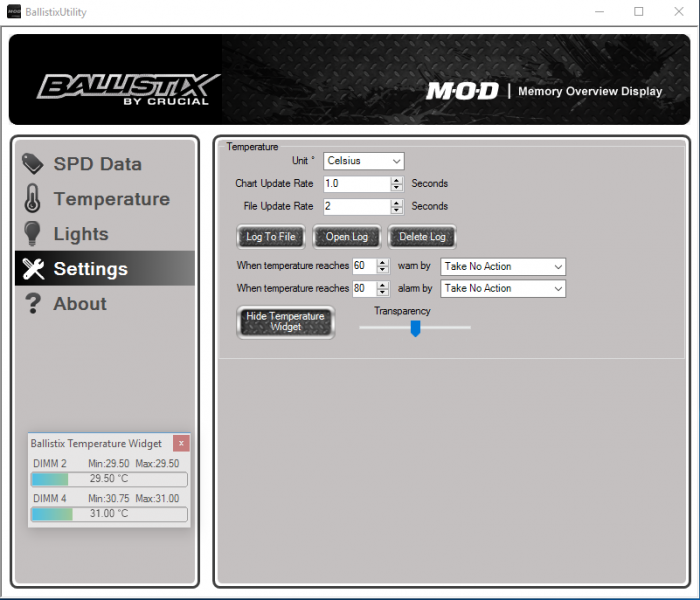 The settings page allows you a moderate amount of adjustments to the display of the detected temperatures and how they are logged.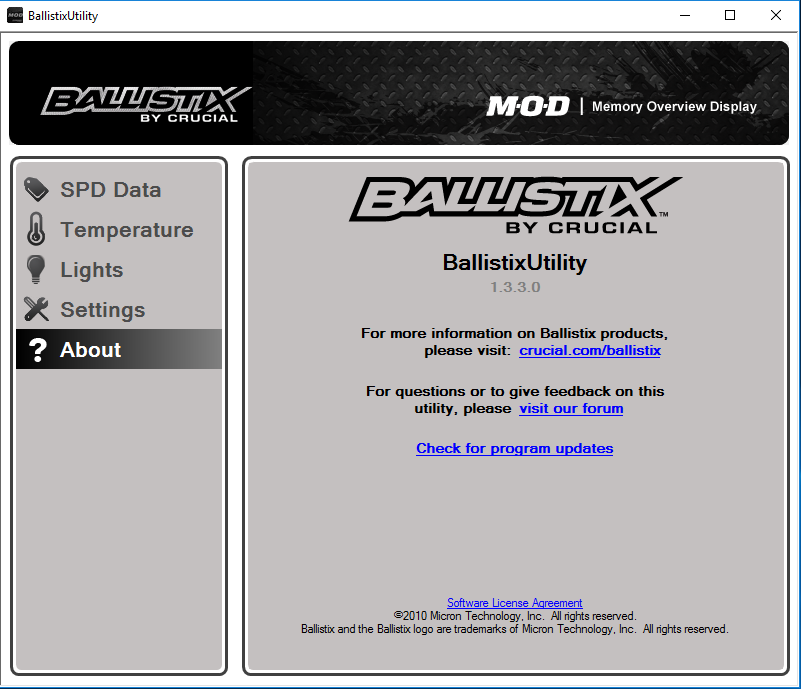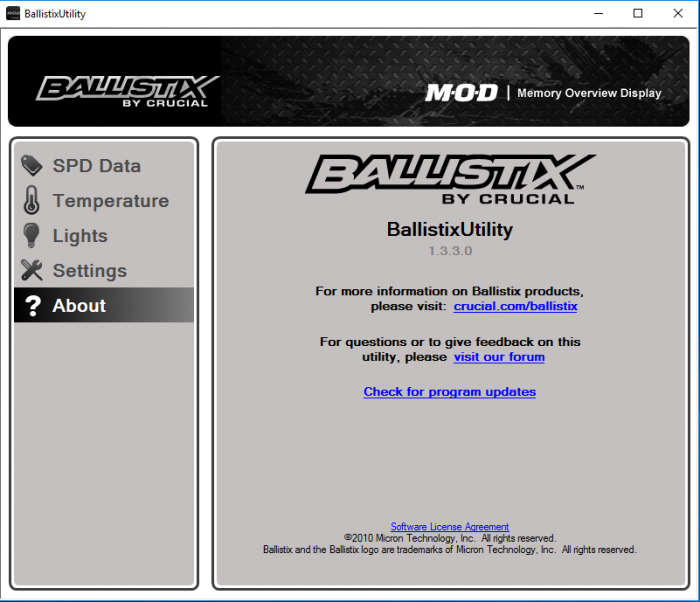 Finally, an "About M.O.D." page and a check for updates feature. Overall we like the M.O.D. utility, but showing the exact settings on the RAM still required CPU-Z to show the current speed and timings settings. The omission of real-time settings in M.O.D., as well as, SPD adjustments from software are features we hope to see added to M.O.D. as it matures.