PCMark 7 & 3DMark11
PCMark 7
PCMark 7 is a complete PC benchmarking solution for Windows 7 and Windows 8. It includes 7 tests combining more than 25 individual workloads covering storage, computation, image and video manipulation, web browsing and gaming. Specifically designed for the full range of PC hardware from netbooks and tablets to notebooks and desktops, PCMark 7 offers complete Windows PC performance testing for home and business use.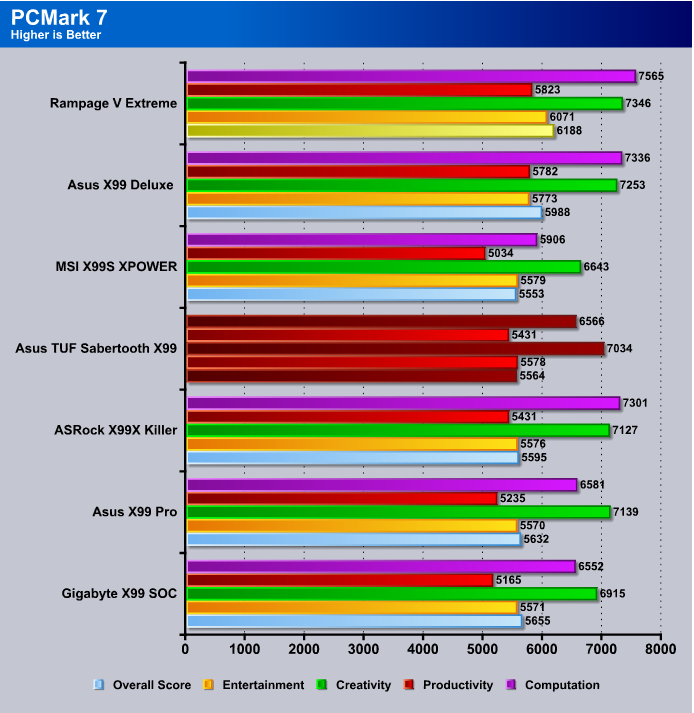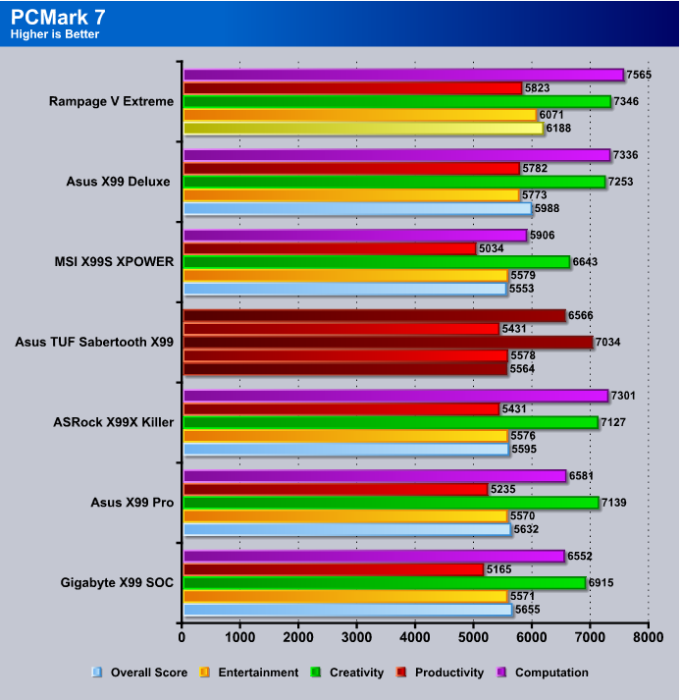 PCMark 7 see's the TUF Sabertooth X99 performing inline with the rest of the X99 crowd which does give a good impression considering it's $300 price tag when competing against boards costing $75 more.
3DMark11
3DMark 11 is a DirectX 11 video card benchmark test for measuring your PC's gaming performance. 3DMark 11 makes extensive use of DirectX 11 features including tessellation, compute shaders and multi-threading. Trusted by gamers worldwide to give accurate and unbiased results, 3DMark 11 consistently and reliably tests your PC's DirectX 11 performance under game-like loads.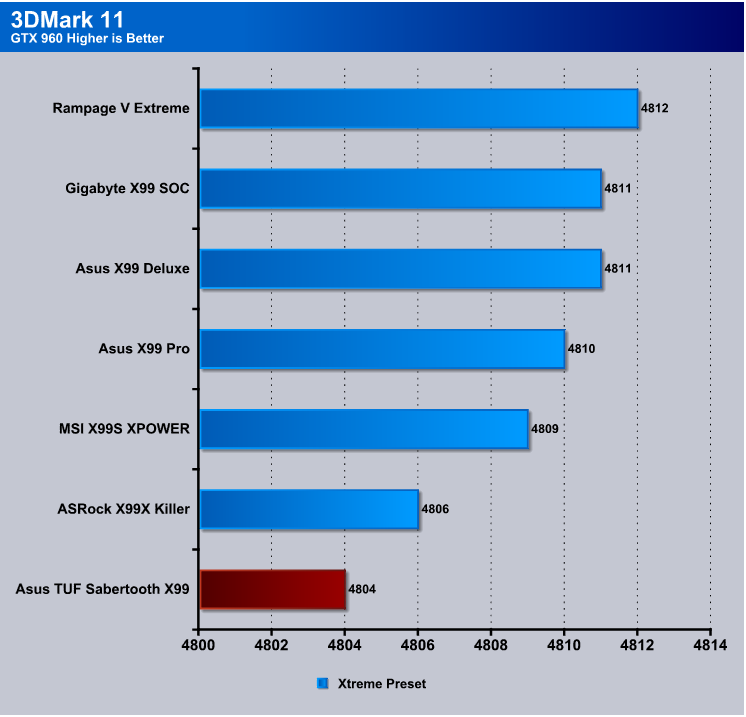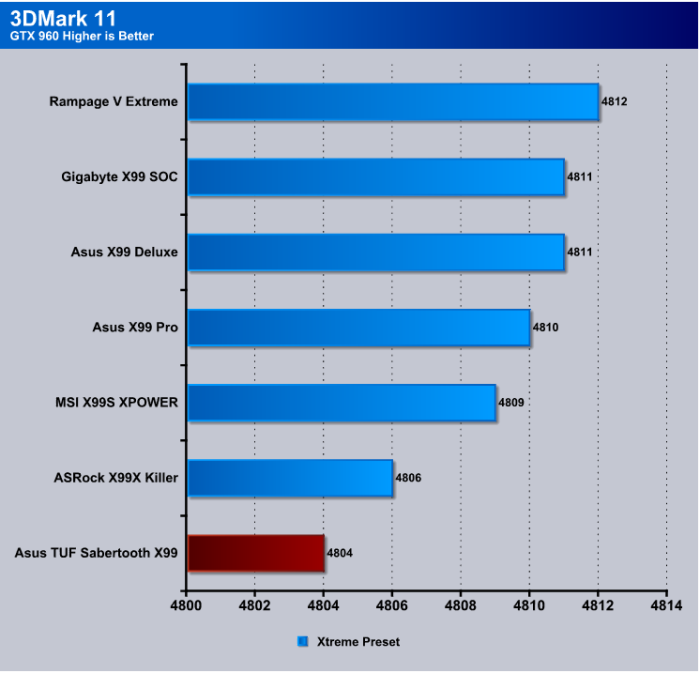 Please take notice of the Axis scale on this benchmark, it's set to 4800 and the difference between bottom score, the TUF Sabertooth X99, and the top score is a mere 8 points. With all the motherboard chipsets produced by Intel specifications the scores tend to be similar.