Sisoft Sandra
SiSoftware Sandra (the System ANalyser, Diagnostic and Reporting Assistant) is an information & diagnostic utility. It should provide most of the information (including undocumented) you need to know about your hardware, software and other devices whether hardware or software. Sandra is a (girl) name of Greek origin that means "defender", "helper of mankind". We think that's quite fitting.
It works along the lines of other Windows utilities, however it tries to go beyond them and show you more of what's really going on. Giving the user the ability to draw comparisons at both a high and low-level. You can get information about the CPU, chipset, video adapter, ports, printers, sound card, memory, network, Windows internals, AGP, PCI, PCIe, ODBC Connections, USB2, 1394/Firewire, etc.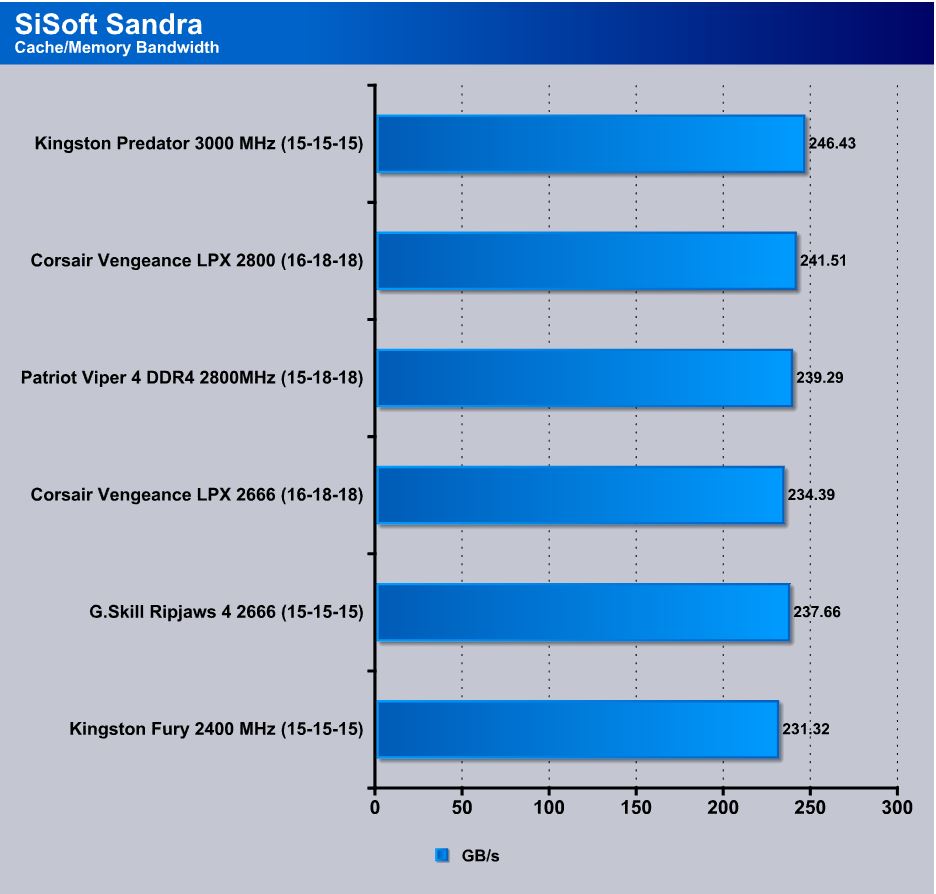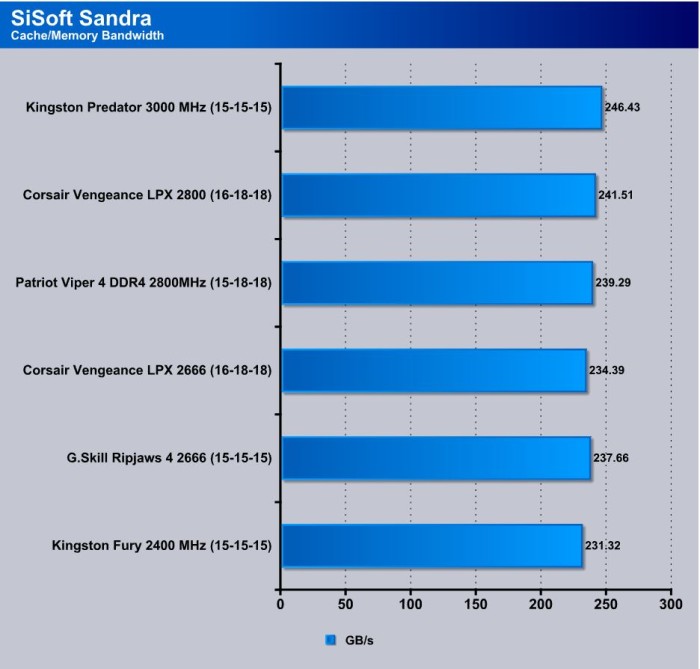 Here in Sisoft Sandra for the first time we see the Vengeance kit above the Ripjaws, so it seems Sandra is favoring the Vengeance kit a little. We retested three additional times, but the result in the Cache/Memory Bandwidth test stayed the same.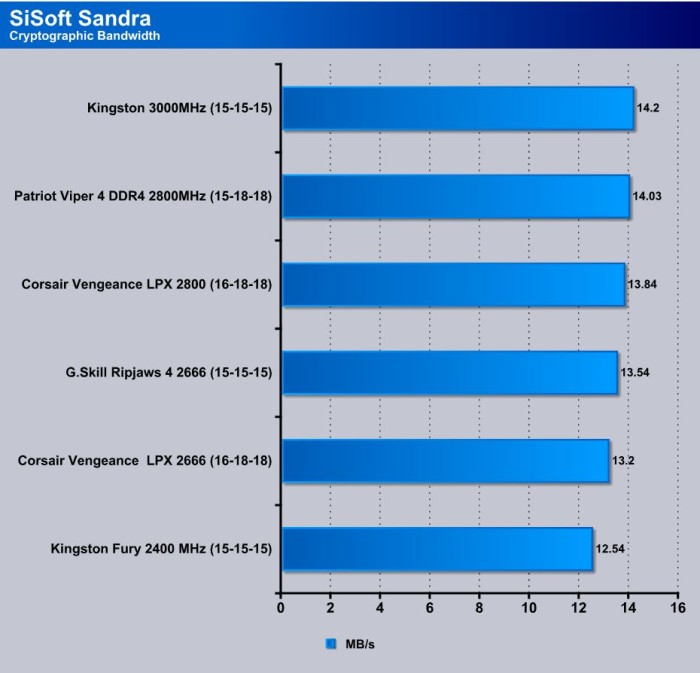 The Cryptographic Bandwidth test shows the Ripjaws kit back in front of the Vengeance kit running at 2666MHz as expected. Normally out of two kits with the same speed, the kit with tighter timings will usually beat out the looser timed kit.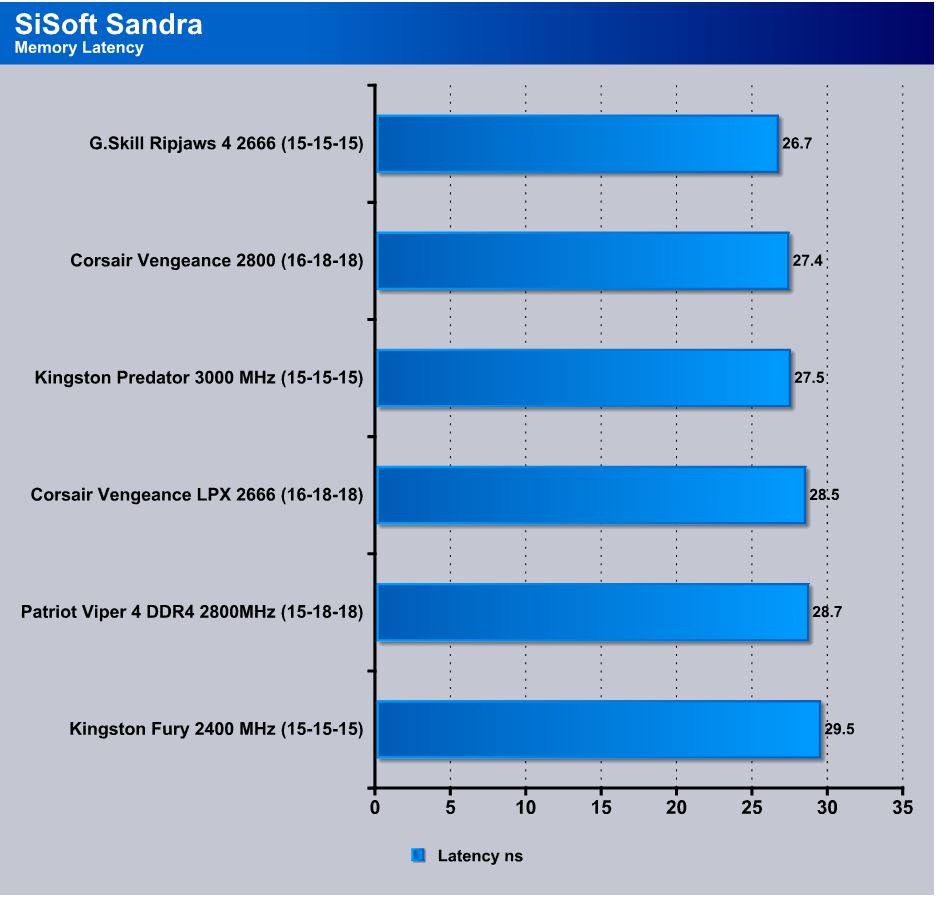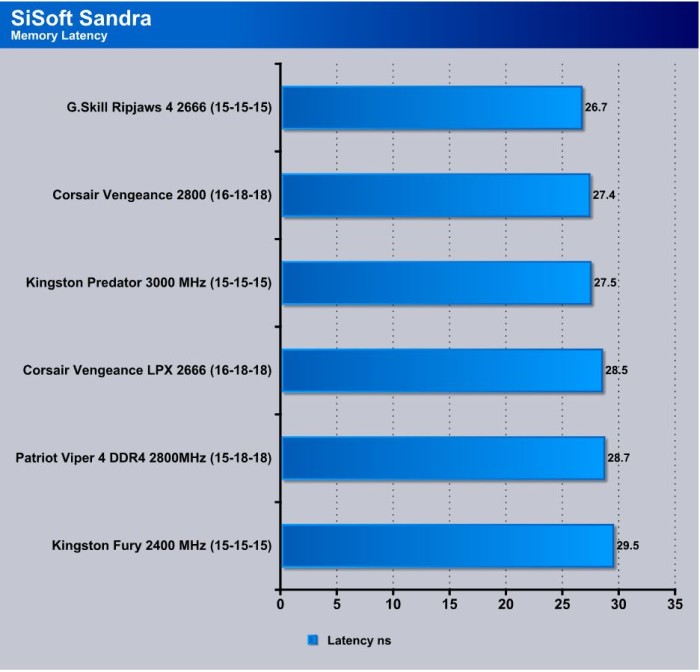 For some odd reason, in the Memory Latency test the G.Skill Ripjaws 4 3666MHz kit jumped to the top of the chart and that may be the reason it's giving the faster kits a run for their money.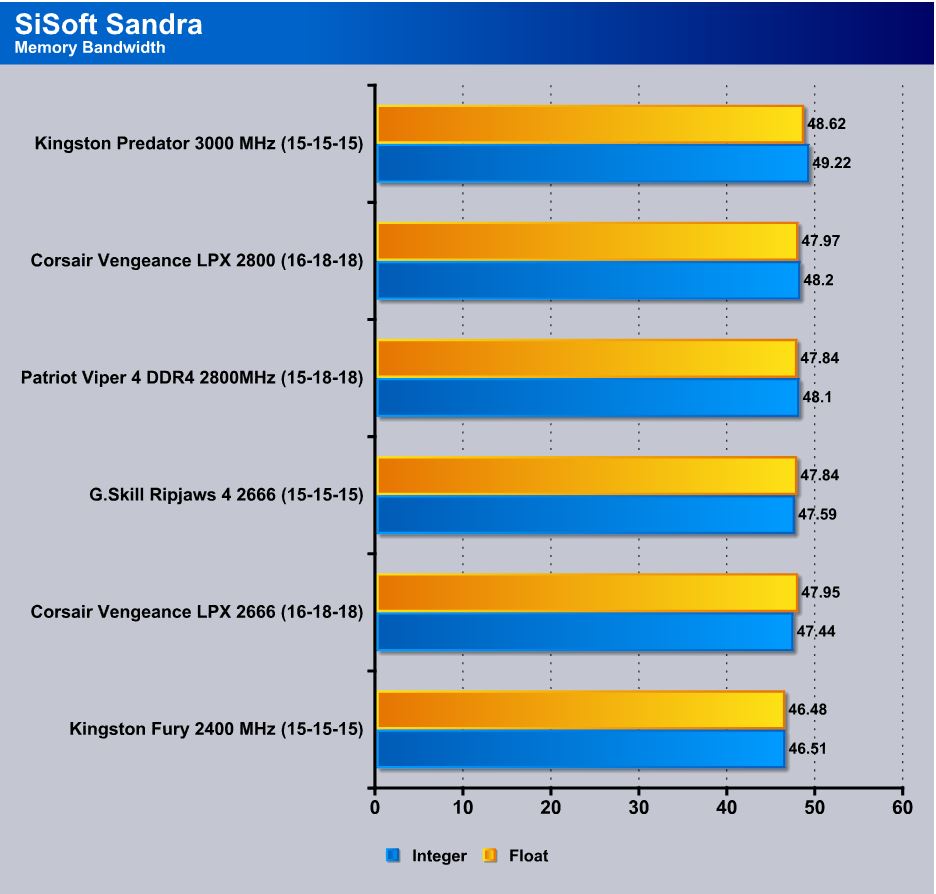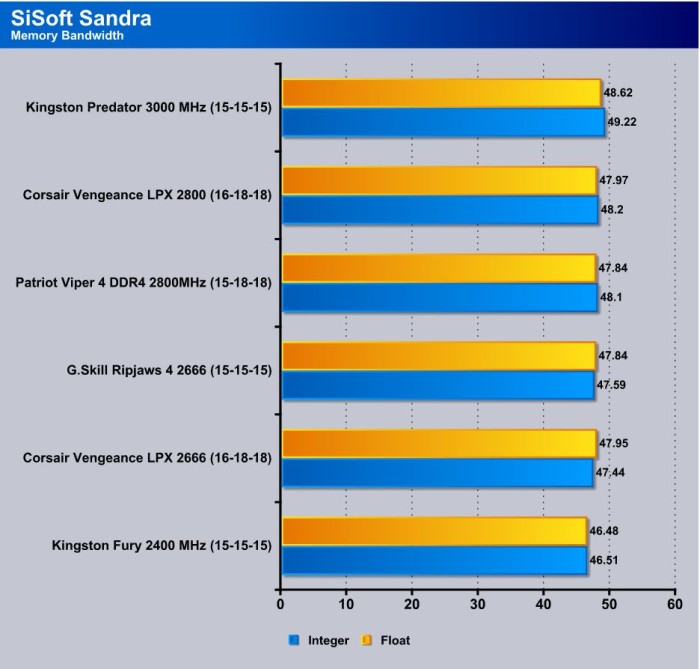 Things were neck and neck in the Sandra Memory Bandwidth test, with the G.Skill Ripjaws 4 2666MHz kit tying the Viper kit on Float point testing and scoring a 47.84.