AIDA64
AIDA64 Extreme is an industry-leading system information tool, loved by PC enthusiasts around the world, which not only provides extremely detailed information about both hardware and installed software, but also helps users diagnose issues and offers benchmarks to measure the performance of the computer.
AIDA64 Extreme has a hardware detection engine unrivaled in its class. It provides detailed information about installed software and offers diagnostic functions and support for overclocking. As it is monitoring sensors in real-time, it can gather accurate voltage, temperature and fan speed readings, while its diagnostic functions help detect and prevent hardware issues. It also offers a couple of benchmarks for measuring either the performance of individual hardware components or the whole system. It is compatible with all 32-bit and 64-bit Windows editions, including Windows 8.1 and Windows Server 2012 R2.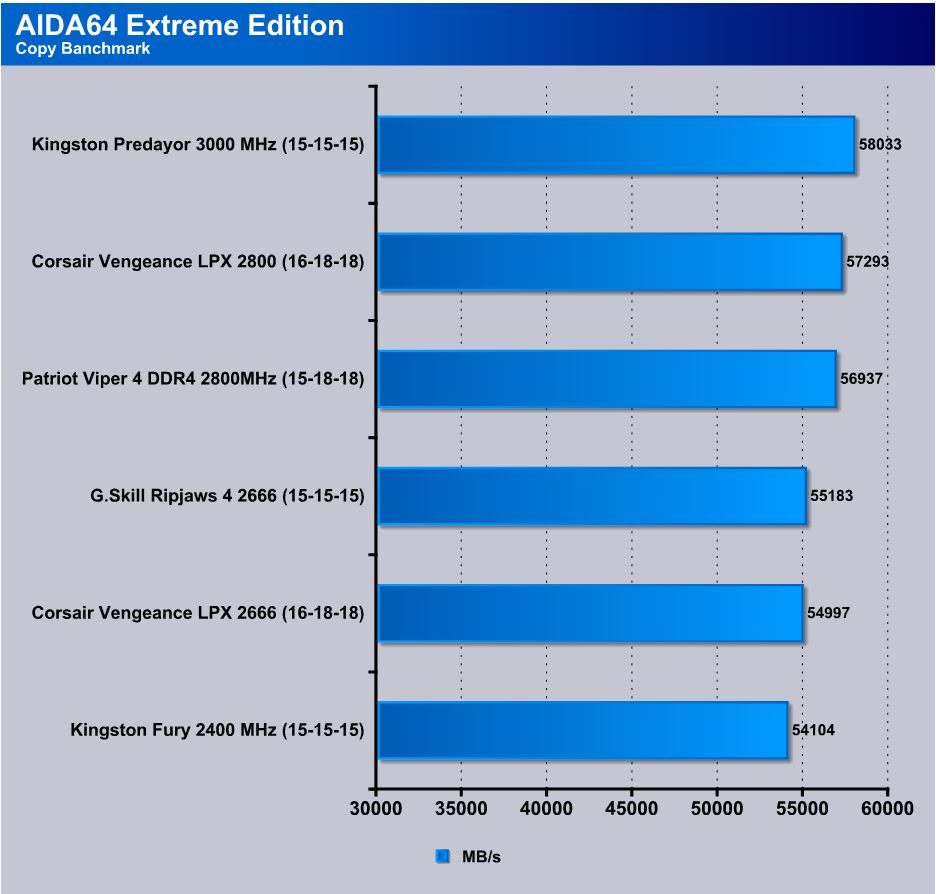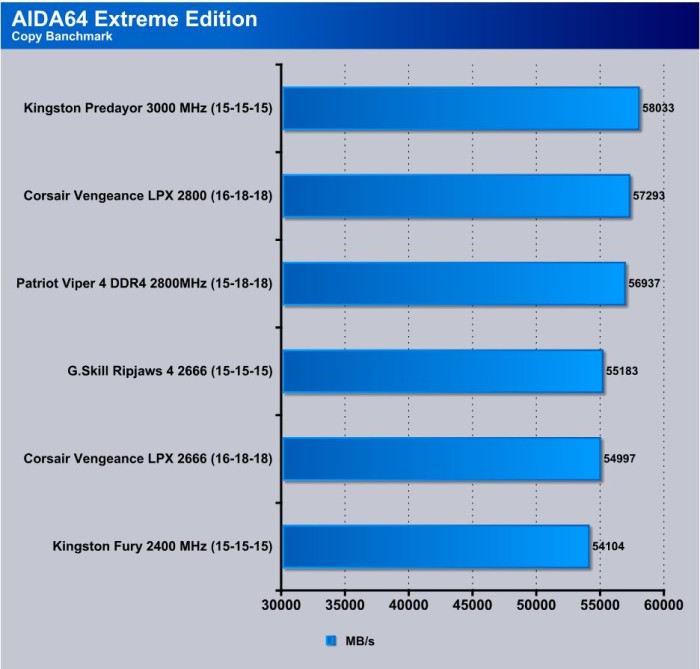 AIDA64 sees the Ripjaws 4 mid-chart and churning out 55183 MB/s and coming in ahead of the Corsair 2666 MHz kit which has looser timings. RAM is a bit different from a lot of other products. Many reviewers talk about one kit kicking another kit's butt, but the winning kit is rated at 3GHz and the losing kit is rated at 2.4GHz. The only loser in that equation is the reviewer and the reader who is losing out on an honest evaluation of the kits. You can really only treat review comparison as win or lose when the speeds and timings are exactly alike and that rarely happens.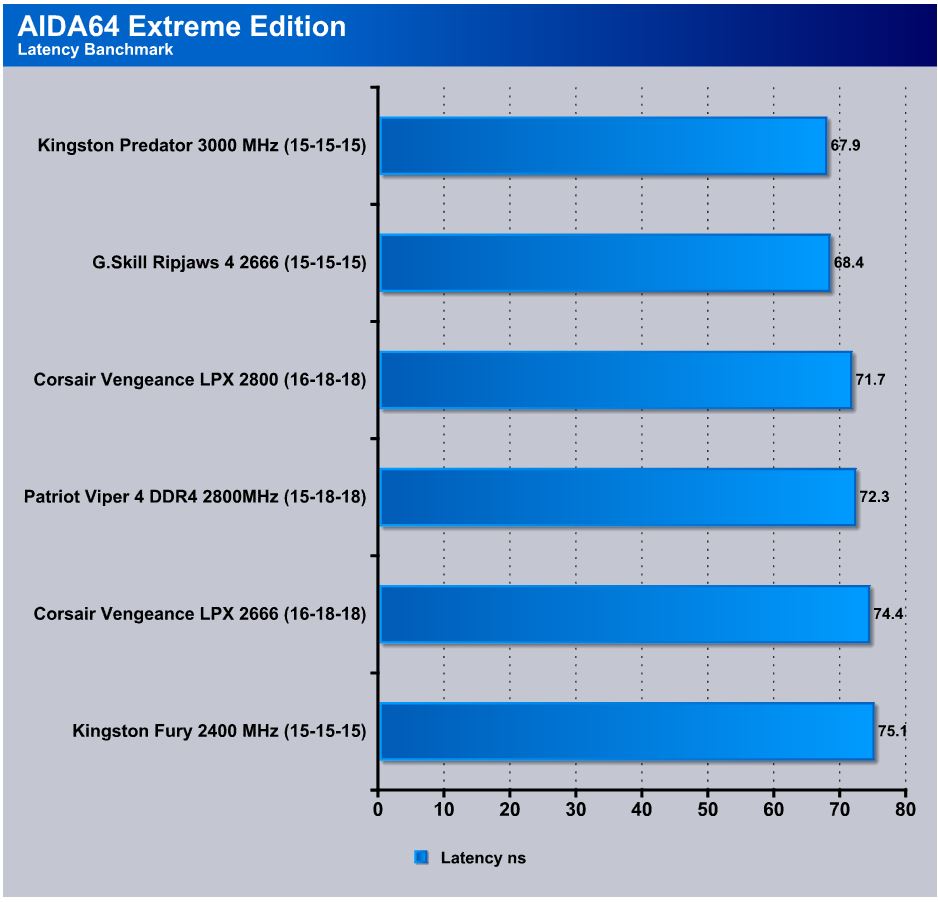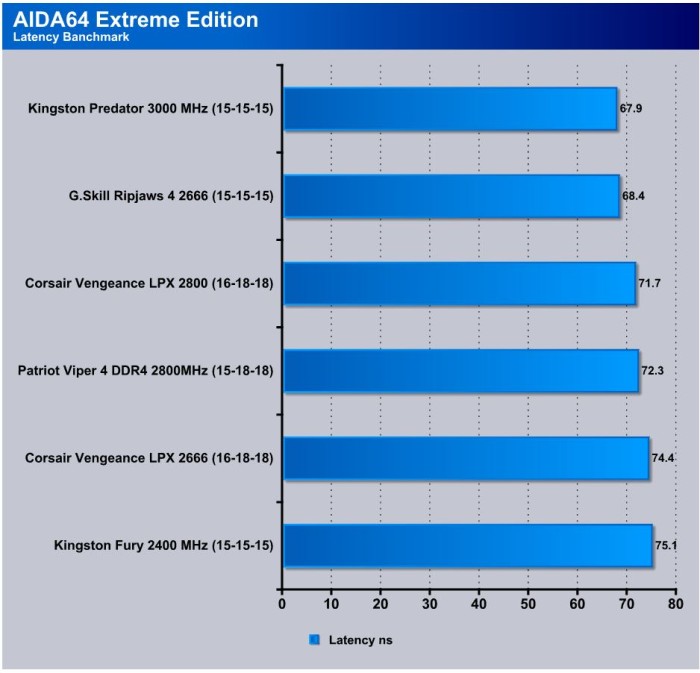 Oddly enough, the G.Skill Ripjaws 2666 kit jumped to second spot on the latency chart, turning in a great latency of 68.4ns. Perhaps the tighter CL 15 timings are giving the kit a leg up.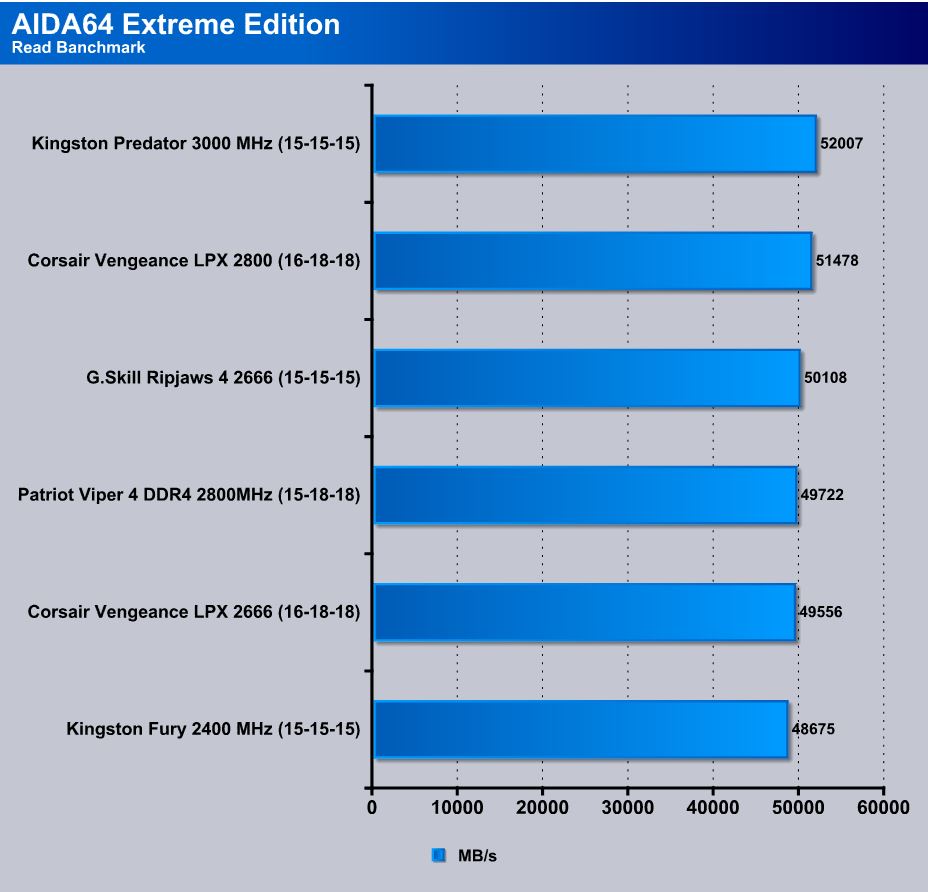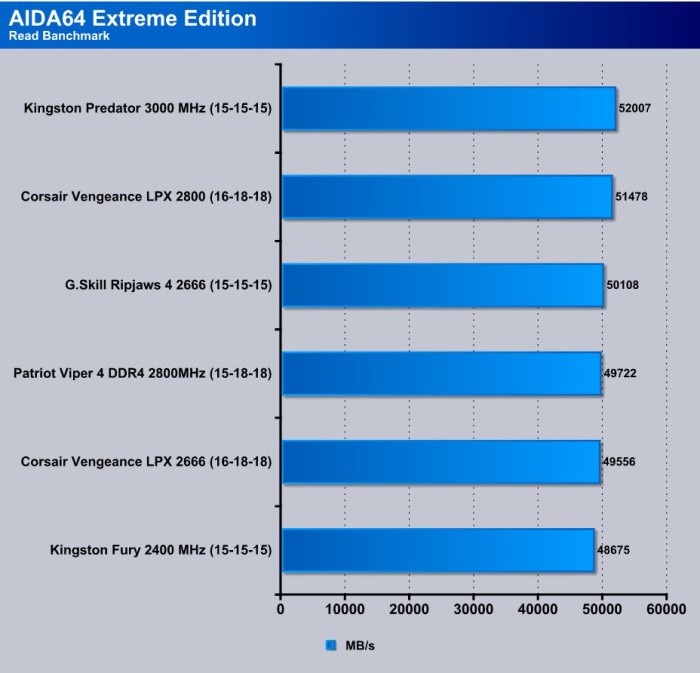 The Read benchmark in AIIDA64 sees the G.Skill Ripjaws 4 ahead of the Patriot Viper 2800MHz kit, but not ahead by much. The fact that a 2666MHz kit can jump ahead of a 2800MHz kit should show you that it's not all about raw speed; those timings make a major difference in performance. Especially when overclocking, you're often better off to elect for tighter timings than raw speed. Always check your SuperPI scores when overclocking to ensure the raw speed you're getting overcomes the tighter timings of the lower speed.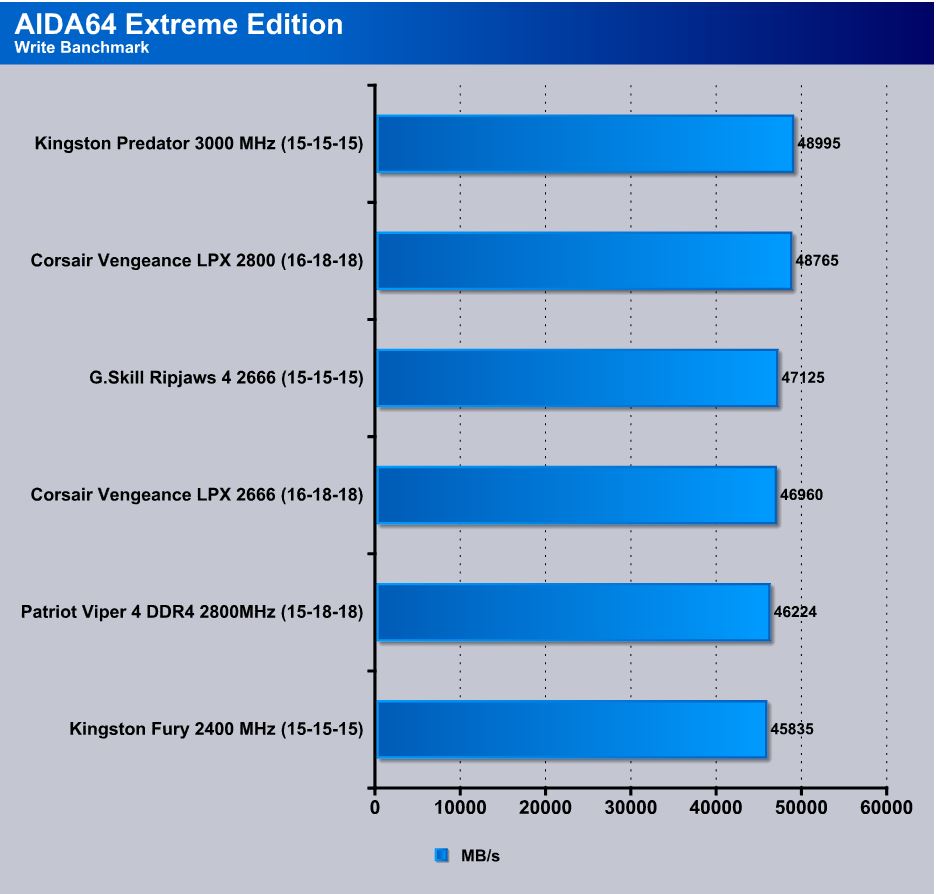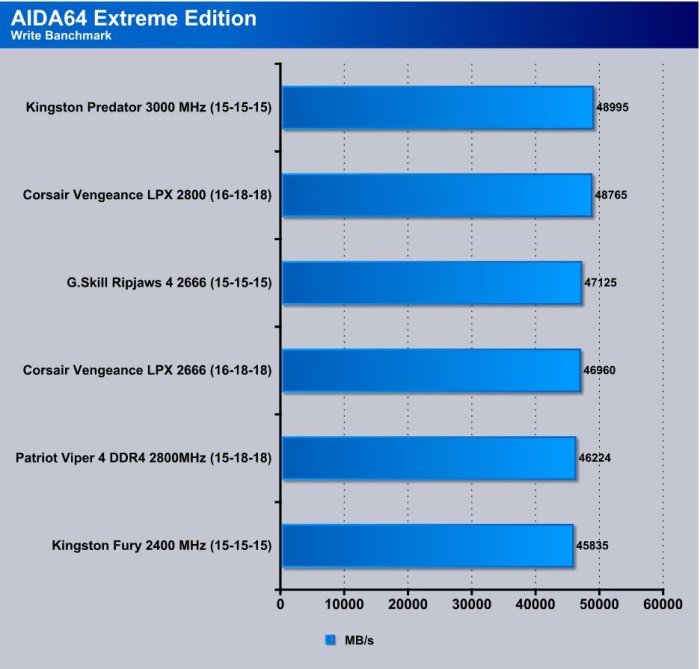 Here in the AIDA64 Write test the Ripjaws came in ahead of the Corsair Vengeance LPX 2666 kit by under 200MB/s. However, if you clock the Vengeance kit up to its secondary XMP of 2800MHz and it comes out ahead.