RealBench
RealBench uses real, open source applications to test your PC as it would perform in RL. Although it can be competitive, it's not primarily designed to be more hardcore and time-consuming – it's a benchmark for everyone.
Select the three tests and run the benchmark to get your result. Each test uses different parts of your PC subsystem, so all areas are covered. Compare to others, or, compare to pre/post overclocks and pre/post upgrades to get maximum value from your PC.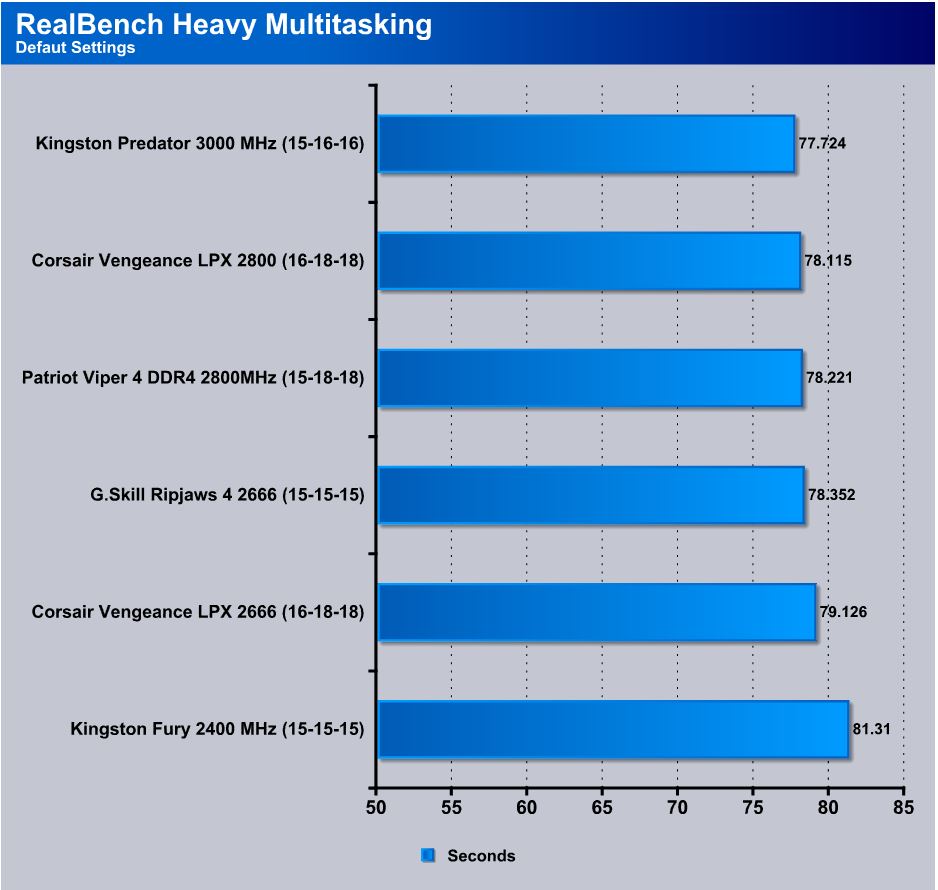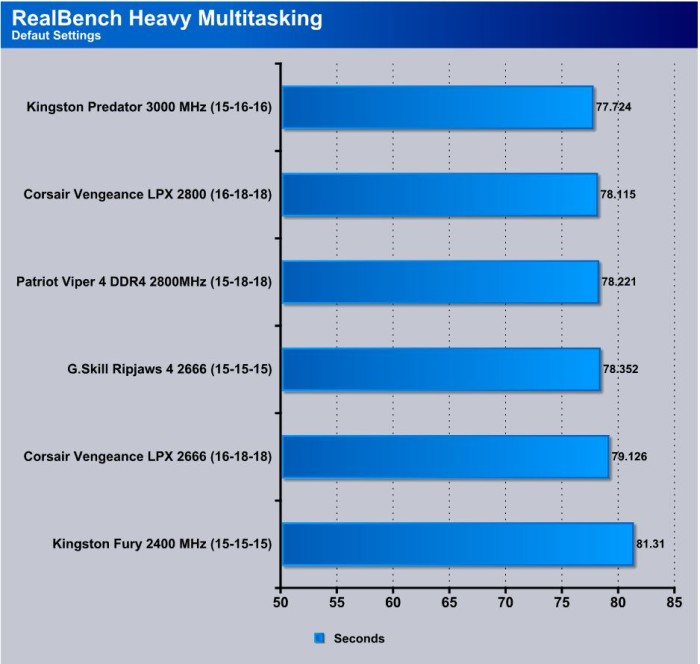 We started gathering data on RealBench a while back and it looks to scale really well with all the subsystems of the test rig, so we are giving it a shot at RAM testing. As you can see, the G.Skill Ripjaws 4 is less than 0.1 seconds behind the looser timed Patriot Viper kit.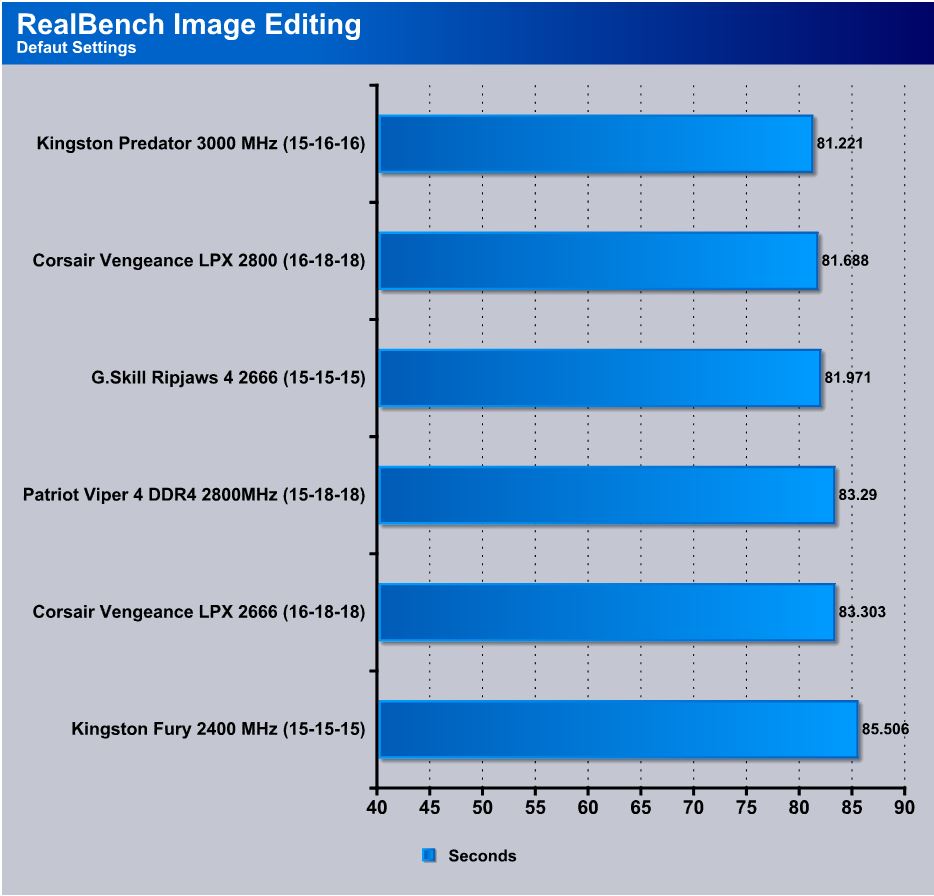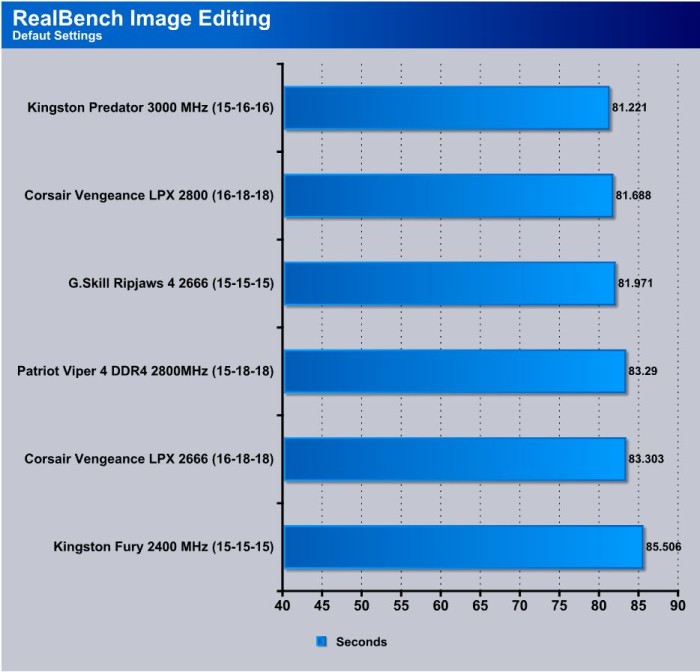 Image editing is where the G.Skill Ripjaws 4 kit jumped ahead of the Patriot Viper kit. Sure it's a small margin ahead, but for a 2666MHz kit to outrun a 2800MHz kit, that's quite the achievement.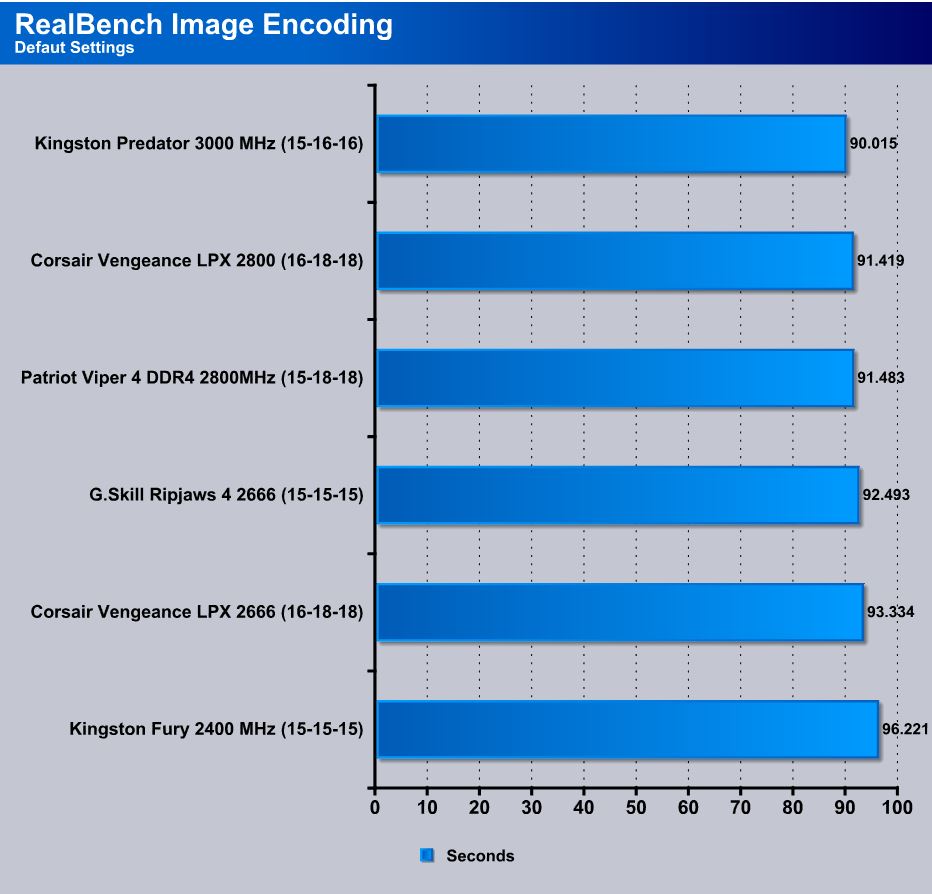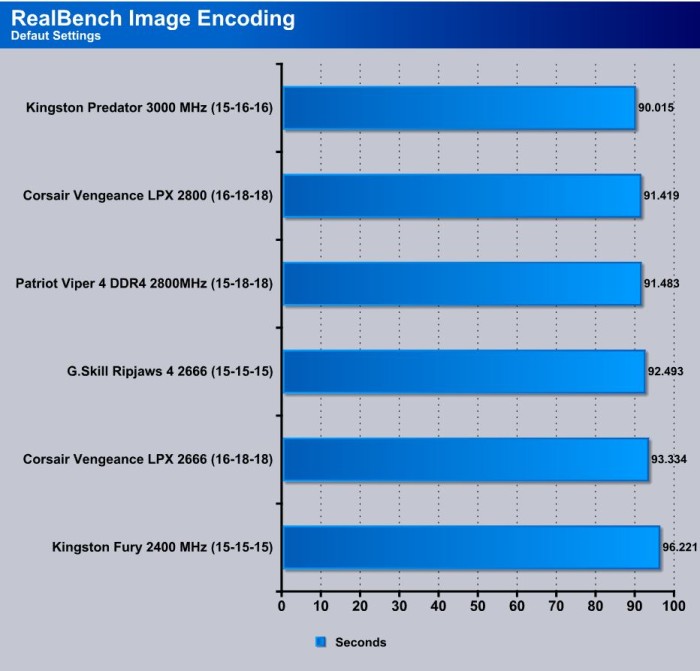 Image encoding sees the G.Skill Ripjaws 2666MHz kit one second ahead of the Corsair kit and one second behind the Viper kit so it's holding it's spot on the charts well.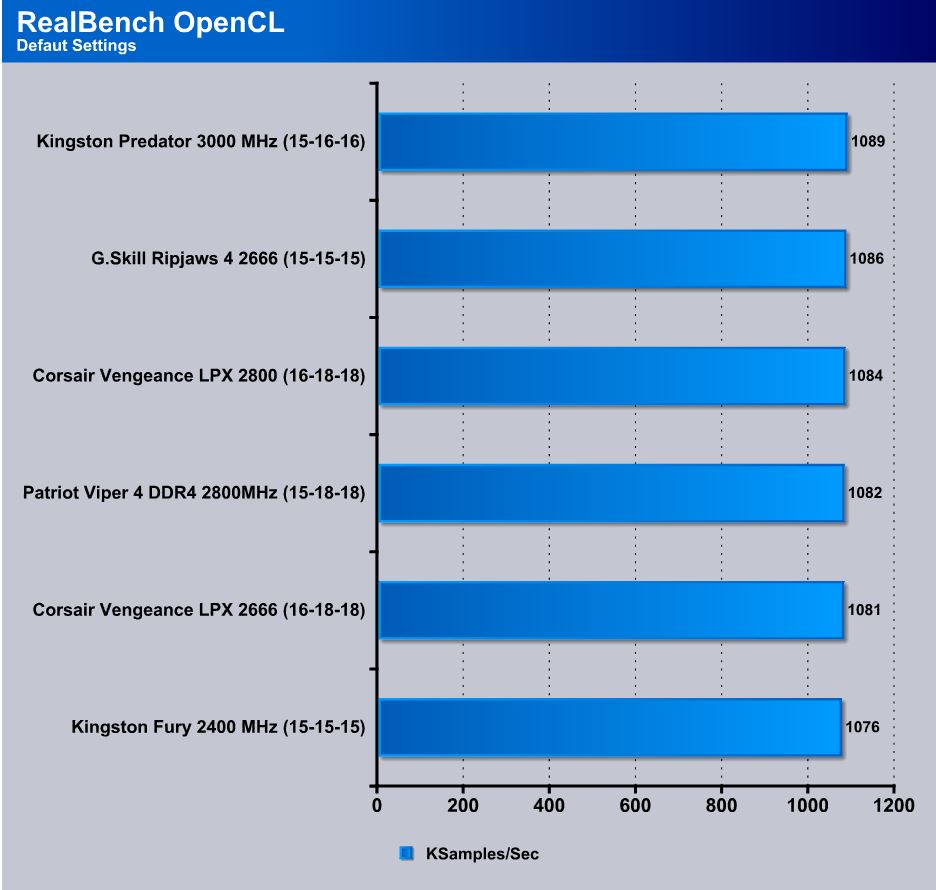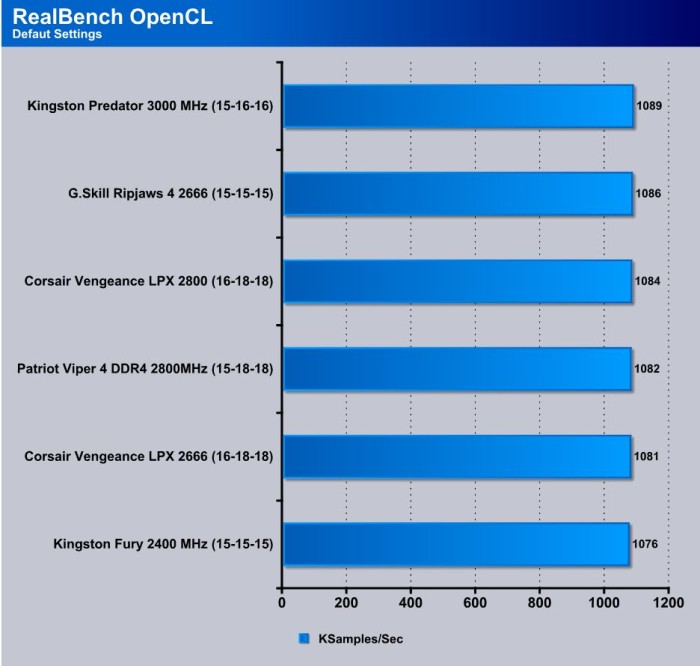 In RealBench OpenCL, the G.Skill Ripjaws 4 kit jumped into second place showing OpenCL based testing likes tighter timings over raw speed.