Overclocking
Yes, yes we'll get to the exciting charts in a minute, but until then we are stopping at "OCing Junction". To achieve our overlcocks, we used the BIOS and did it old-school manually rather than rely on some OCing software utility. Why? Well, because everyone uses different motherboards and we can walk you through the ASUS X99 Deluxe software and help those that have that exact board, or we can go old school and help everyone.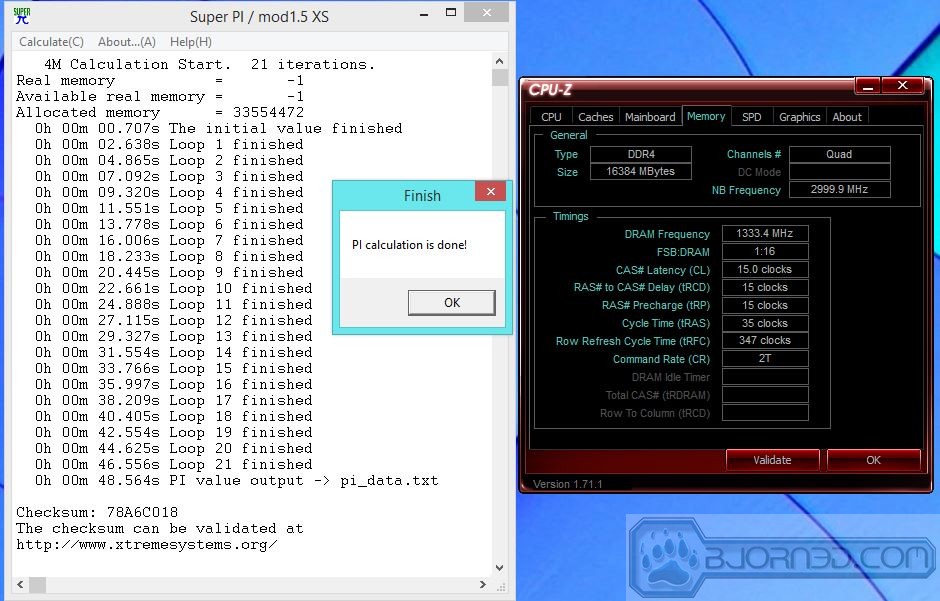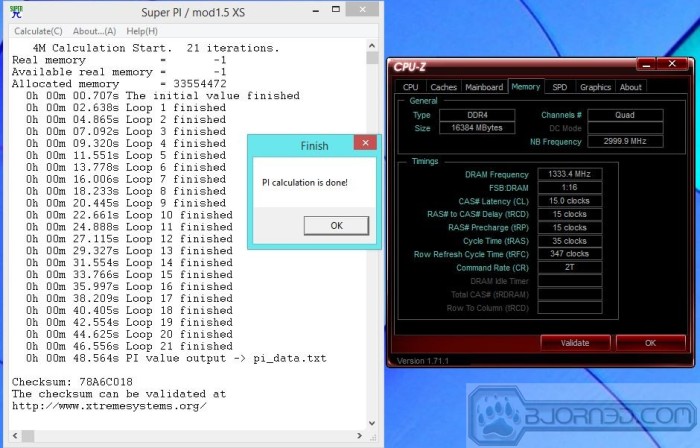 We started out at a stock speed of 2666MHz and ran a quick and dirty 4M SuperPi test. We didn't do anything but set the Intel XMP 2.0 in the BIOS and boot and we were good to go at 2666MHz.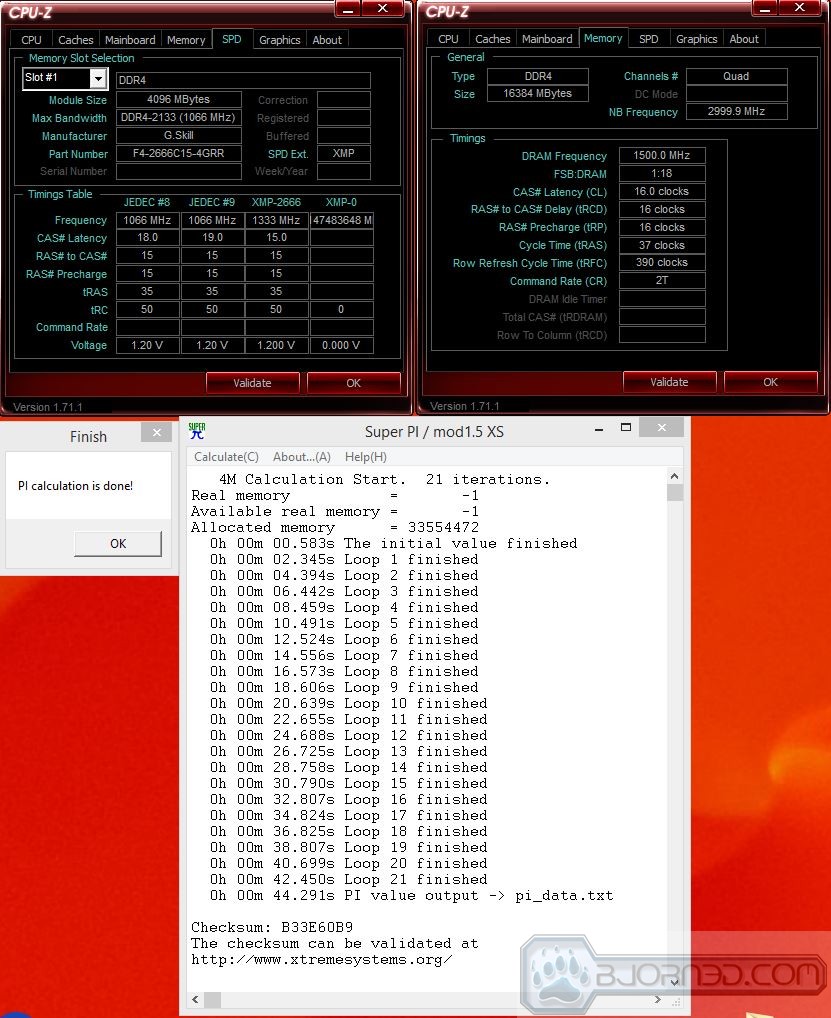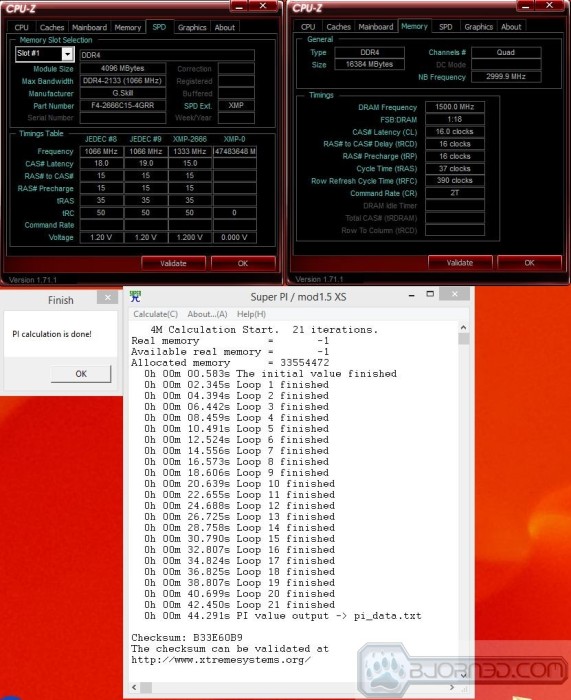 We dropped all the AUTO settings and went straight for the Ripjaws 4's jugular vein and set RAM voltage to 1.35V, jumped BCLK to 125, dropped the CPU multiplier to put us in the 4GHz range, and upped the system agent voltage to around 1.2 volts. System Agent is where the CPU side of memory overclocking voltage is; the integrated DDR4 memory controller in the CPU draws voltage from the system agent.
Once we had our settings, we exited the BIOS and booted into the OS. No hassle and no fidgeting with the voltage, we were at 3GHz on the Ripjaws 4, and were we stable.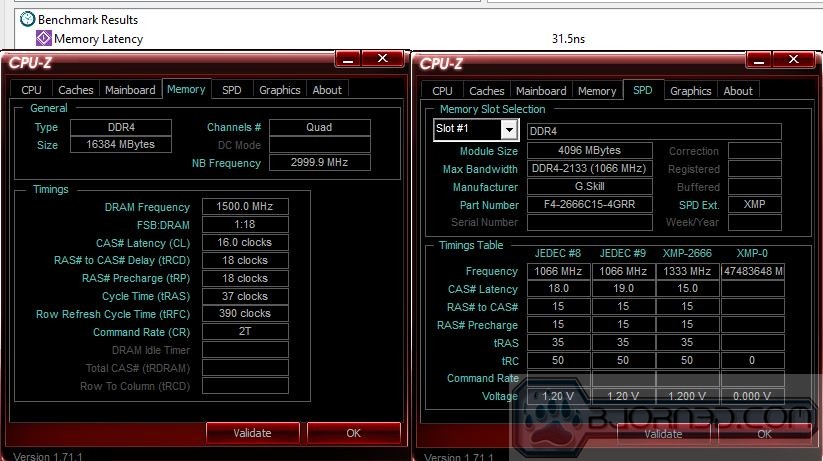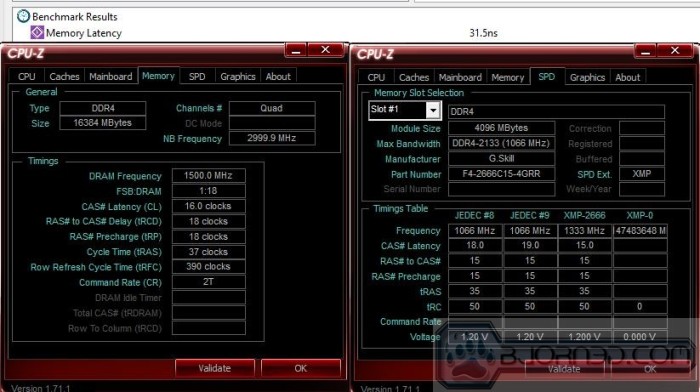 We were stable enough to run benchmarks and never experience a BSOD. In this shot we ran Sandra's Memory Latency test at 3GHz.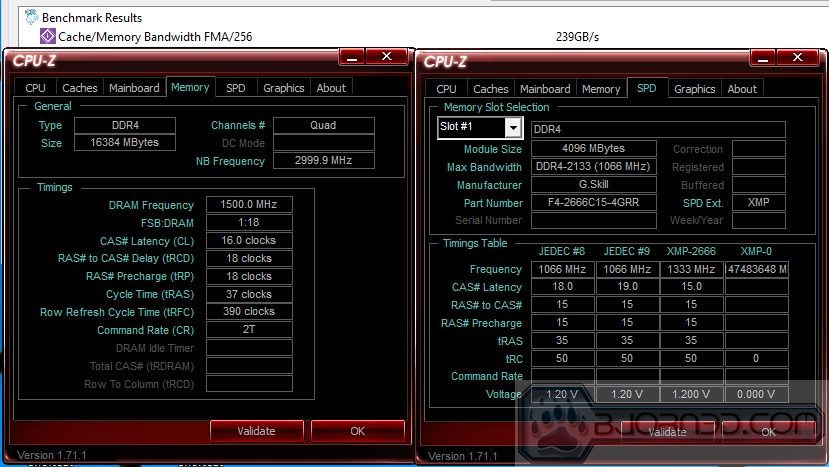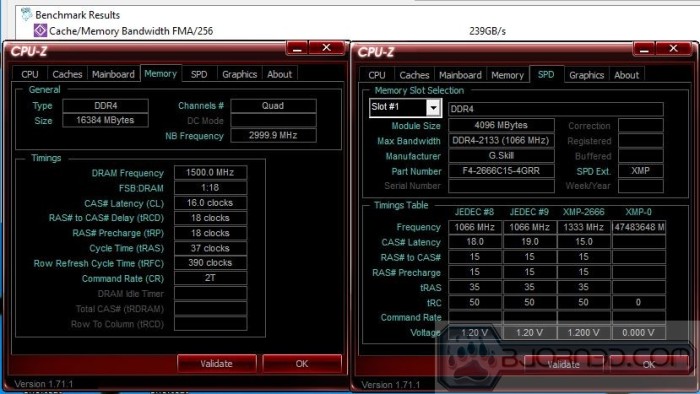 We also ran Sandra's Cache/Memory Bandwidth test with no problems.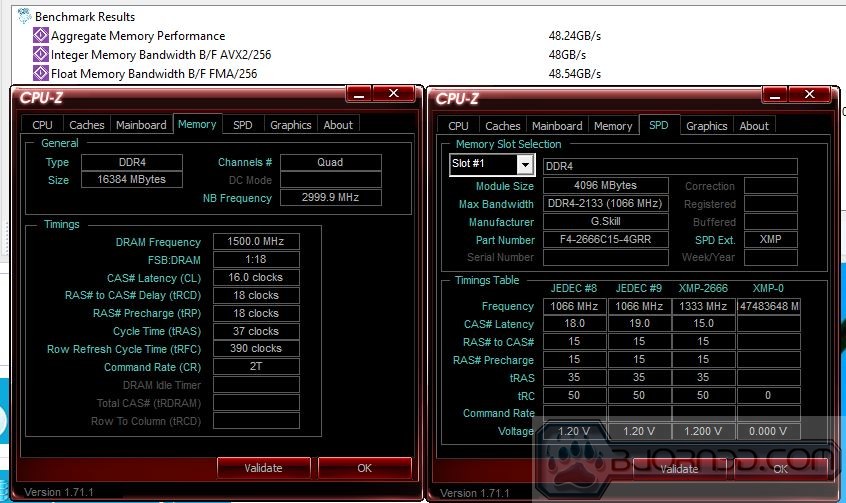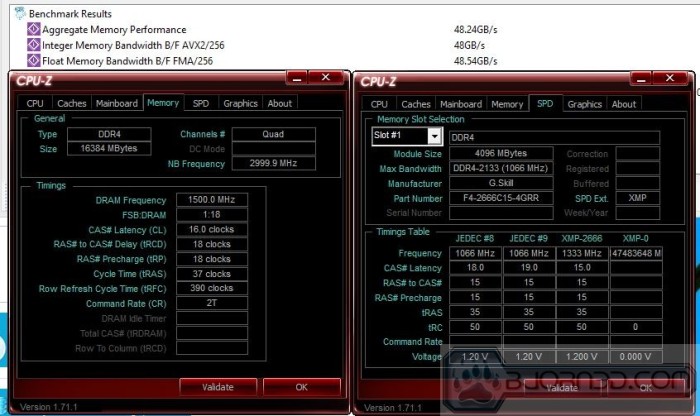 How about a little memory bandwidth action in SiSoft Sandra.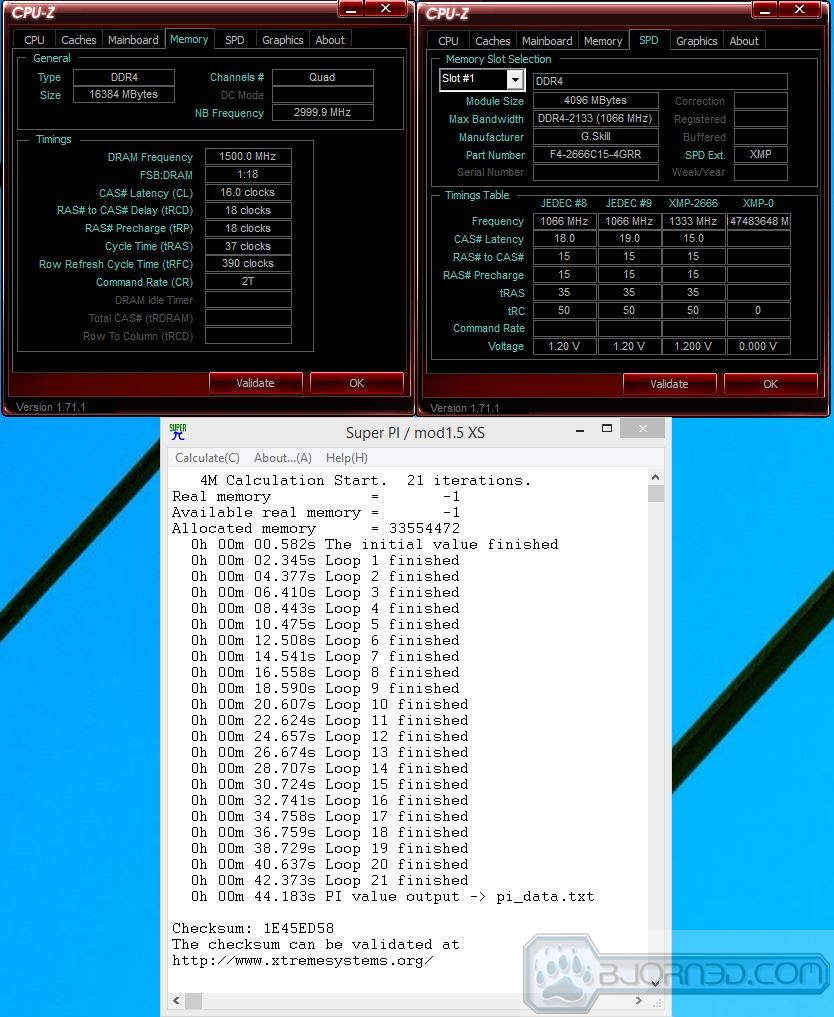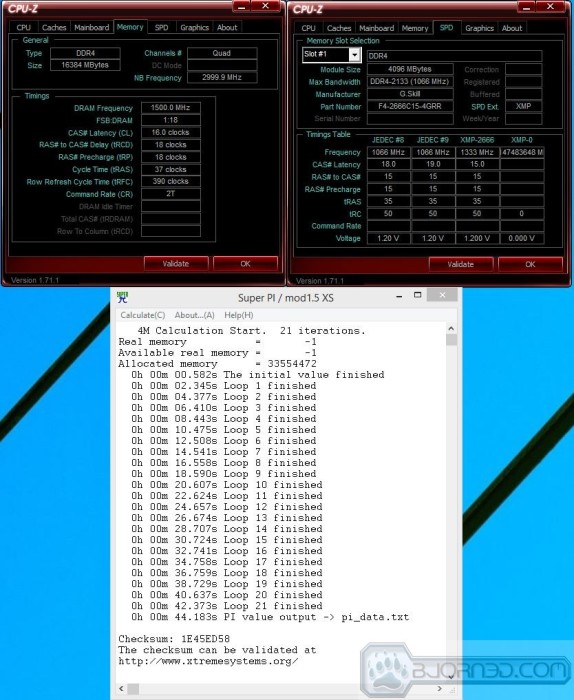 We calculated PI to 4m places at 3GHz, but were wondering if we could squeak a little more out of the G.Skill Ripjaws 4 2666MHz kit.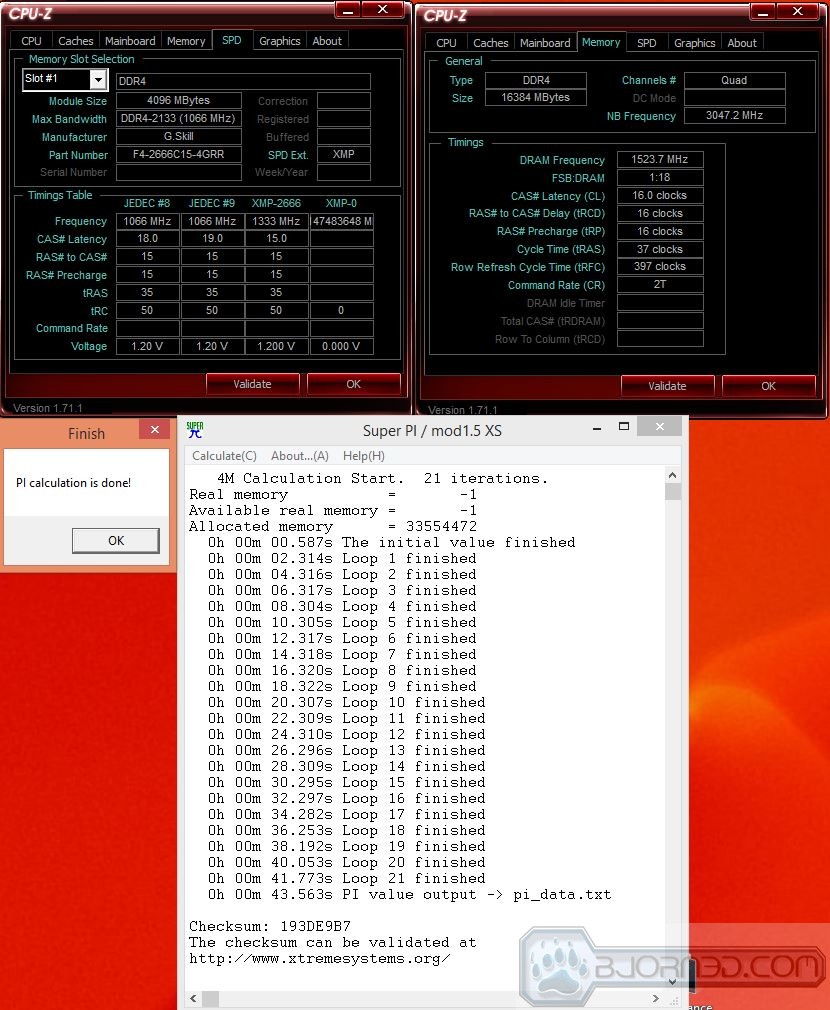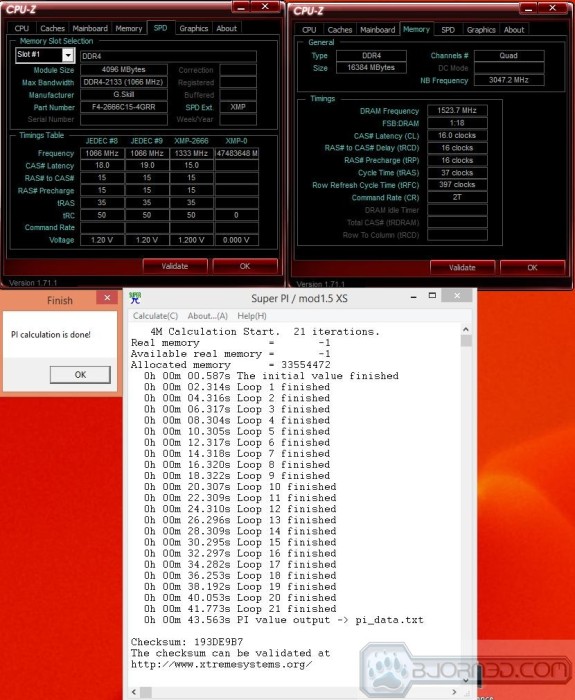 How's 3048MHz calculating PI to 4M places? We ran some other benchmarks at 3048MHz and listened to some music and gamed on Steam for a while with no problems, as the kit was completely stable.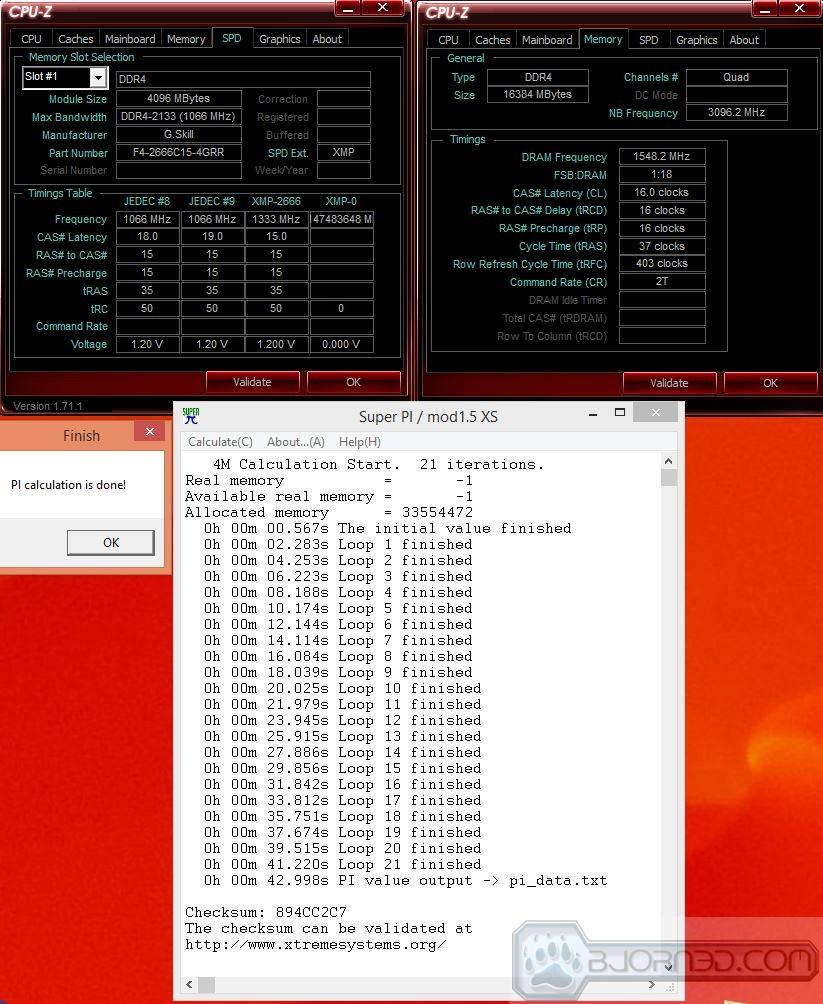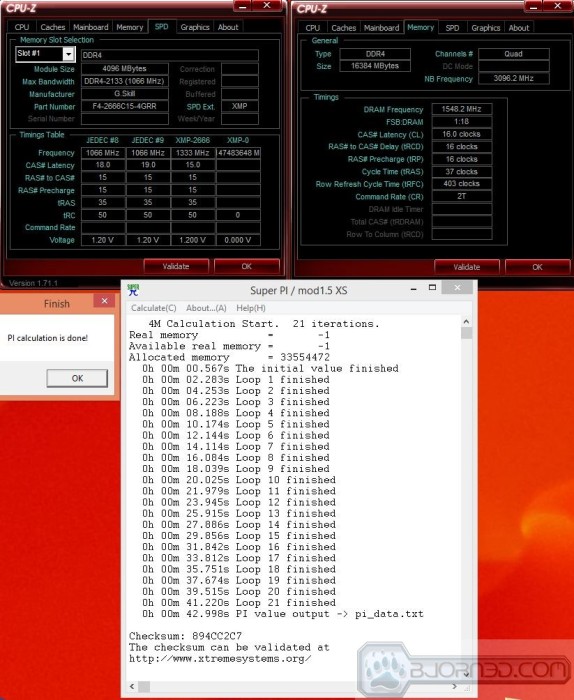 We stopped at 3098MHz with a voltage setting of 1.35V which we had set as our upper limit for displayed voltage. By displayed voltage we mean what we will show you readers. Yes we got more than 3098MHz, but it was at a higher voltage and we don't want people thinking "Oh Bjorn3D used 1.4V so it must be OK to over-volt the RAM 24/7". It's not OK to over-volt the RAM 24/7 and we consider 1.35V the highest, safe voltage, and even then we use that for overclocking benchmarks, then back it down to a more longevity-oriented OC. Did the RAM have more overclocking head room? Yes it did. However, at 1.35V we were seeing decreasing returns without adding voltage, so we stopped there.