Cinebench
CINEBENCH is a real-world cross-platform test suite that evaluates your computer's performance capabilities. CINEBENCH is based on MAXON's award-winning animation software CINEMA 4D, which is used extensively by studios and production houses worldwide for 3D content creation. MAXON software has been used in blockbuster movies such as Iron Man 3, Oblivion, Life of Pi or Prometheus and many more.
CINEBENCH is the perfect tool to compare CPU and graphics performance across various systems and platforms (Windows and OS X). And best of all: It's completely free.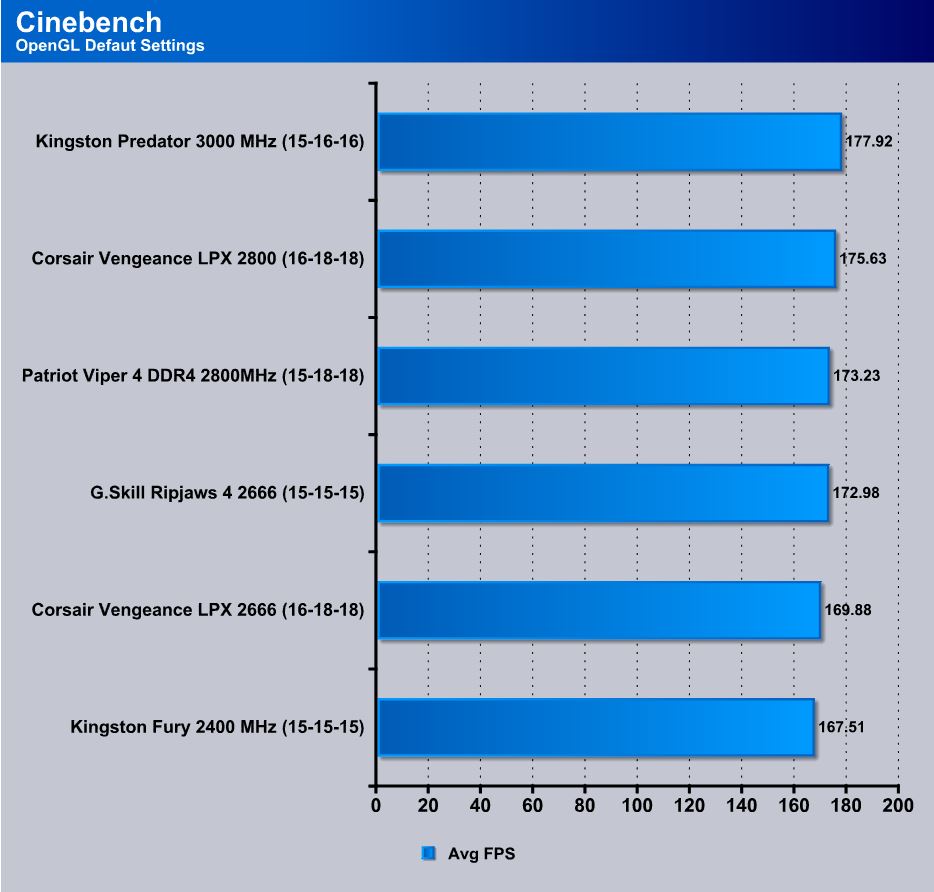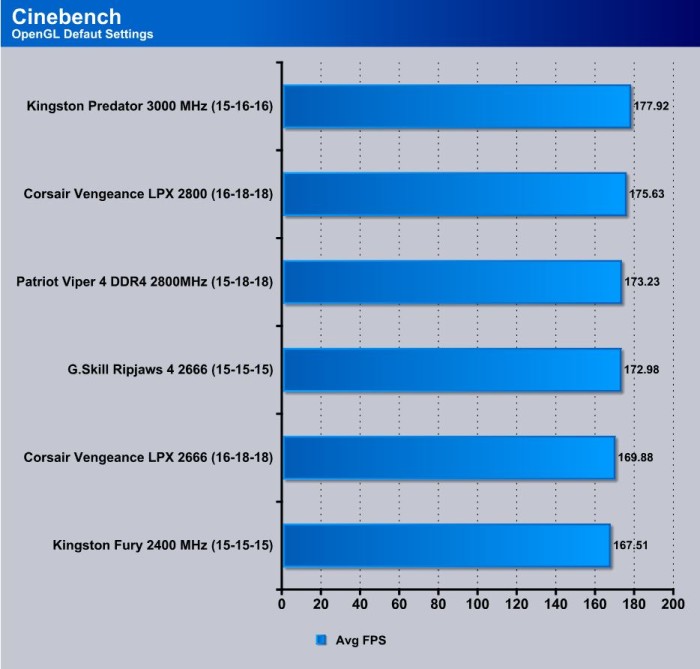 Cinebench sees the G.Skill Ripjaws kit breathing down the neck of the Patriot 2800MHz kit, with less than 1 FPS separating the two kits. That slim margin should tell you that tighter timings are just as important as speed.
SuperPI
Super PI is a computer program that calculates Pi to a specified number of digits after the decimal point—up to a maximum of 32 million. It uses the Gauss–Legendre algorithm and is a Windows port of the program used by Yasumasa Kanada in 1995 to compute pi to 232 digits.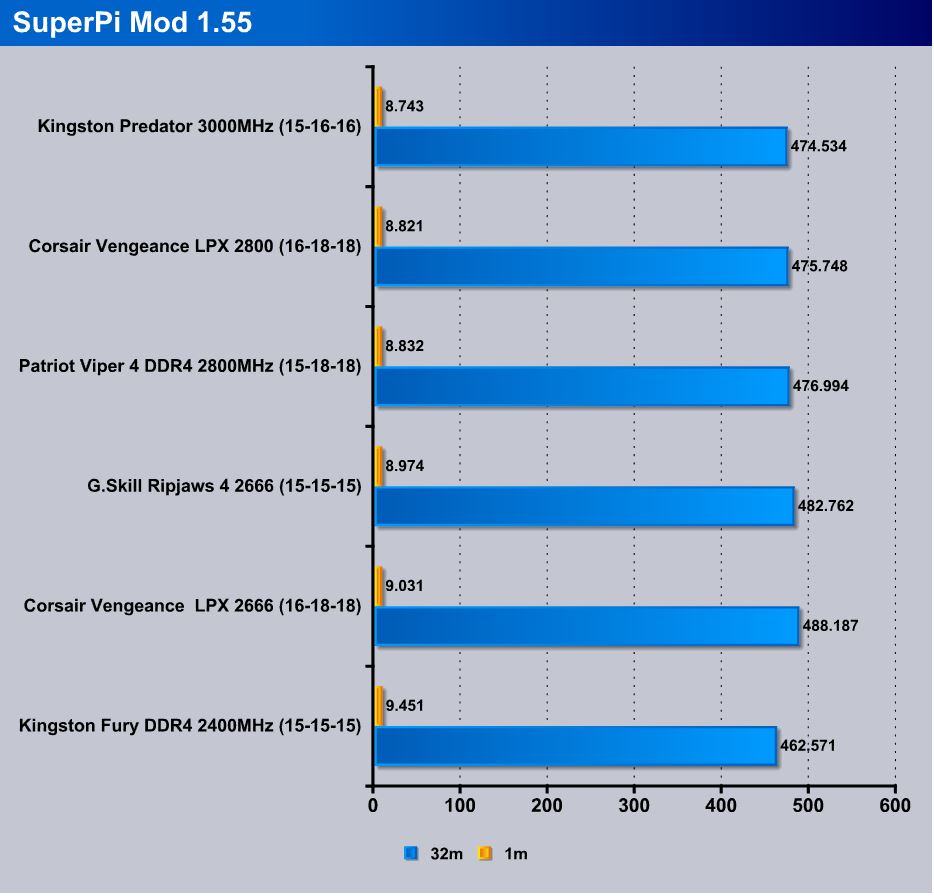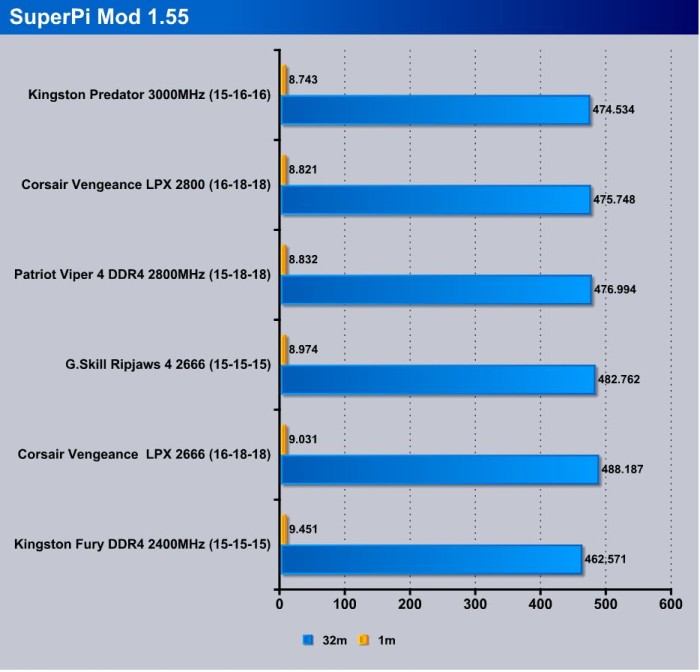 SuperPi Mod 1.55 sees the G.Skill Ripjaws holding it's place nicely in the charts, Still nipping on the heels of the Patriot Viper Kit with less than 0.1 seconds separating them in the 1m test. The 32m test usually gives a little clearer picture and the G.Skill Ripjaws 4 2666 kit ran 6 seconds faster than the Vengeance kit.