PCMark 7
PCMark 7 is a complete PC benchmarking solution for Windows 7 and Windows 8. It includes 7 tests combining more than 25 individual workloads covering storage, computation, image and video manipulation, web browsing and gaming. Specifically designed for the full range of PC hardware from netbooks and tablets to notebooks and desktops, PCMark 7 offers complete Windows PC performance testing for home and business use.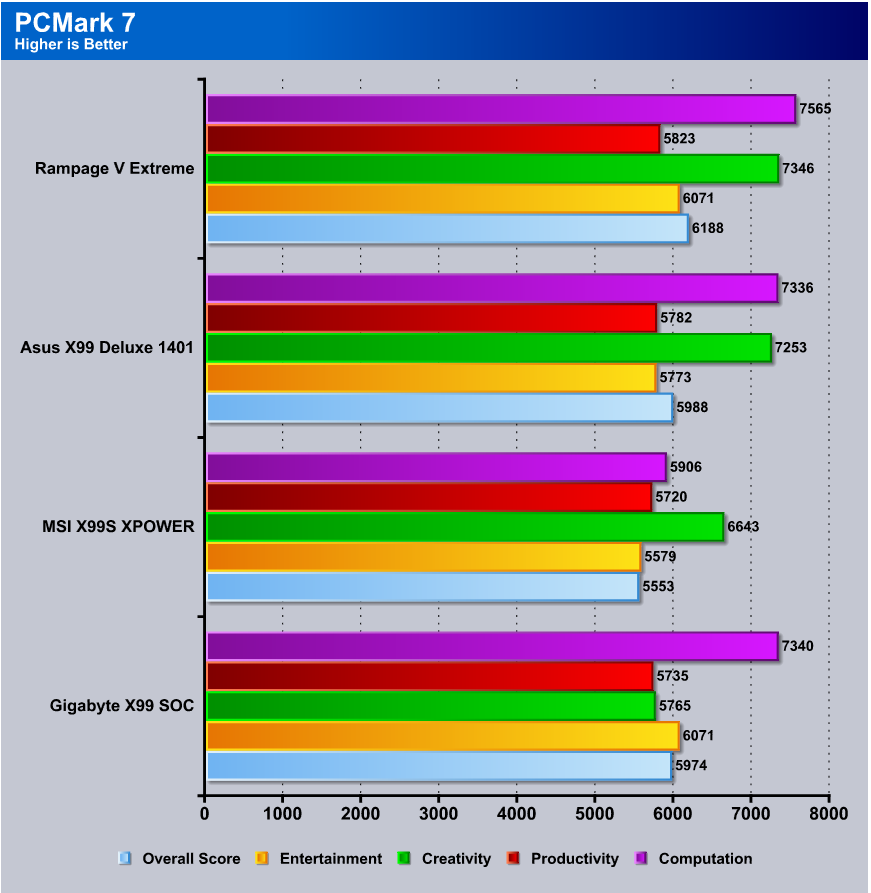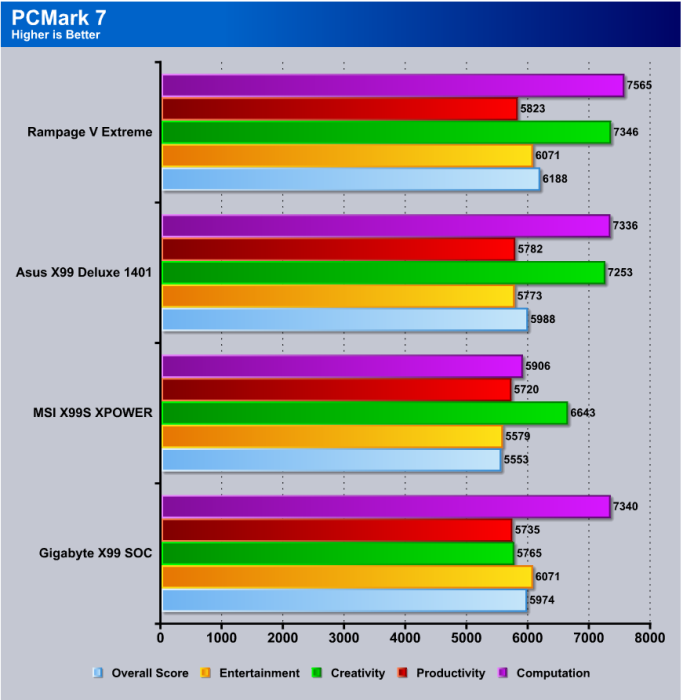 The Gigabyte X99 SOC did well in the PCMark 7 placing right behind the Asus Rampage V and edging out the Asus X99 Deluxe in a couple of areas.
3DMark11
3DMark 11 is a DirectX 11 video card benchmark test for measuring your PC's gaming performance. 3DMark 11 makes extensive use of DirectX 11 features including tessellation, compute shaders and multi-threading. Trusted by gamers worldwide to give accurate and unbiased results, 3DMark 11 consistently and reliably tests your PC's DirectX 11 performance under game-like loads.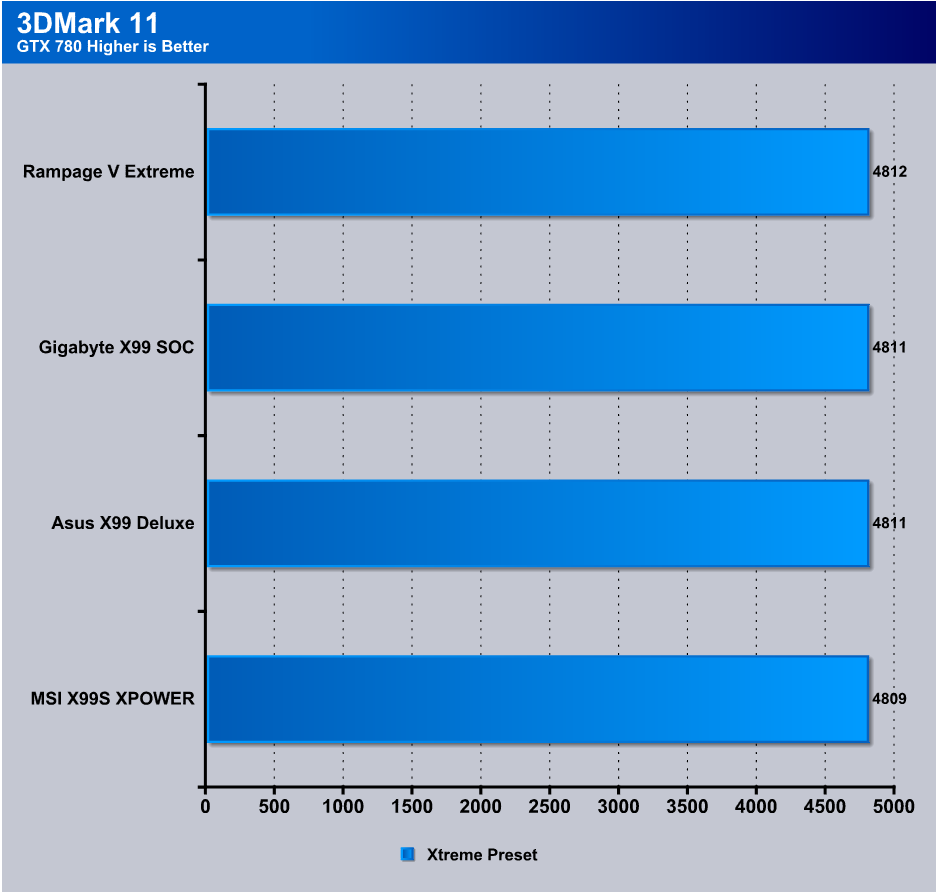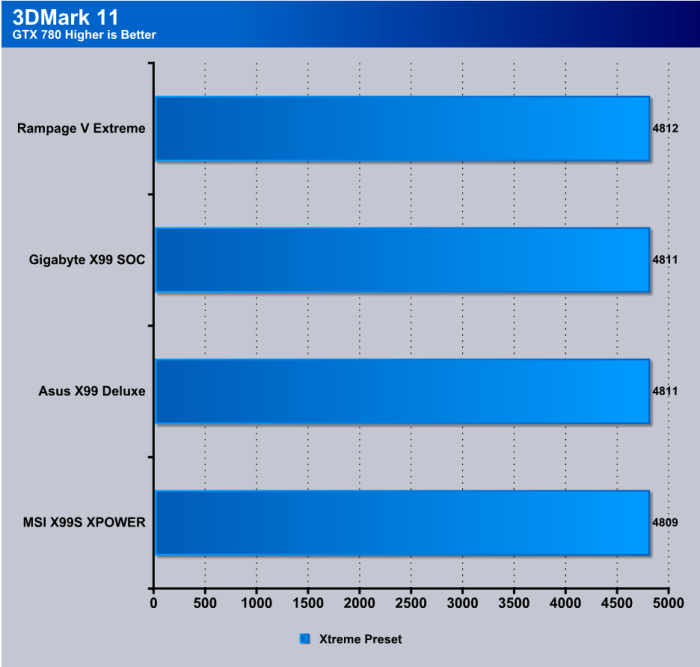 Running 3DMark 11 with the same GPU and exact same hardware setup got us a total point spread of 3 points. Not enough to declare a victor but enough to show you how consistent this X99 chip set really is.