We already know that Intel's latest HD 4000 GPU is almost as fast as the HD 6550D found on the Llano APU, so it should not come as a big surprise that Trinity's GPU performance takes AMD even farther ahead of the game in the GPU front. Much like what we observed with the transition from the HD 5000 (VLIW5) to the HD 6000 (VLIW4), the GPU improvement is significant on the Trinity despite having fewer cores than Llano.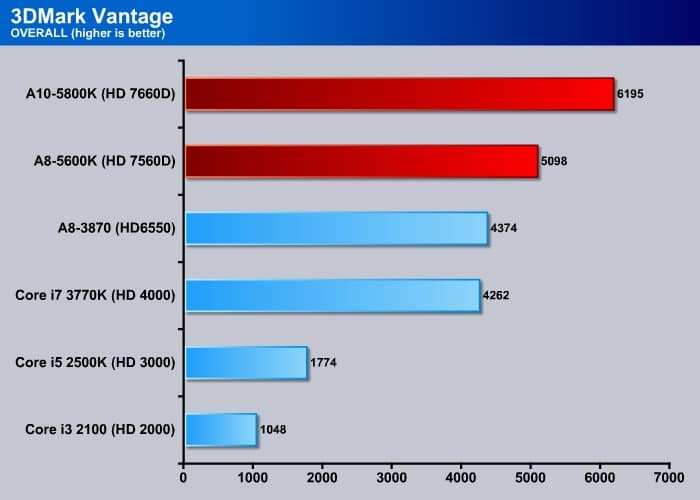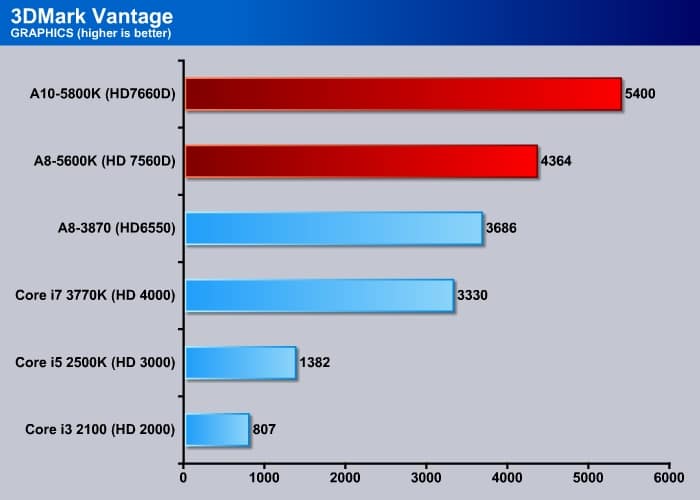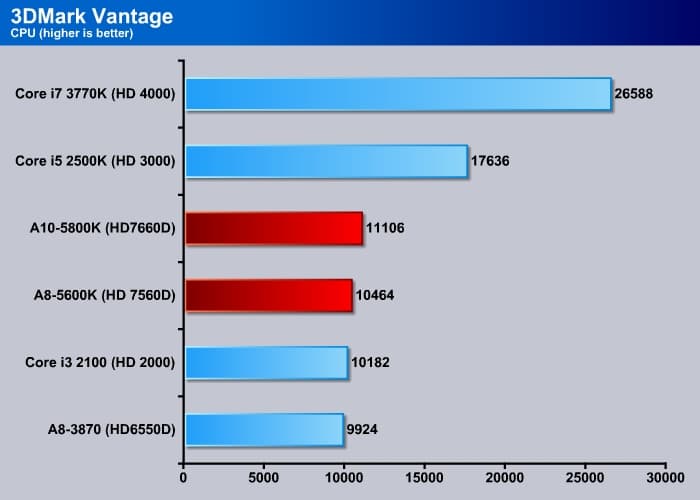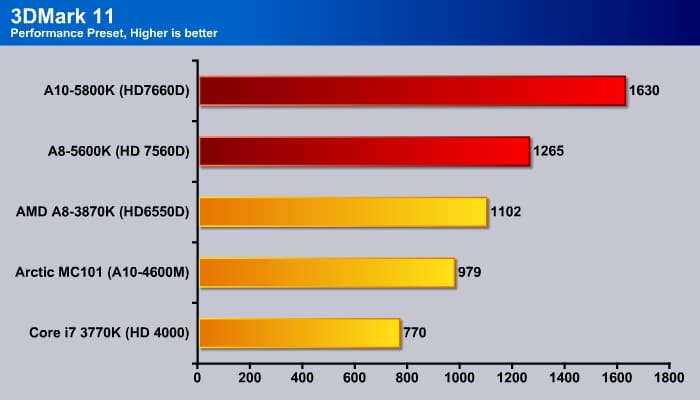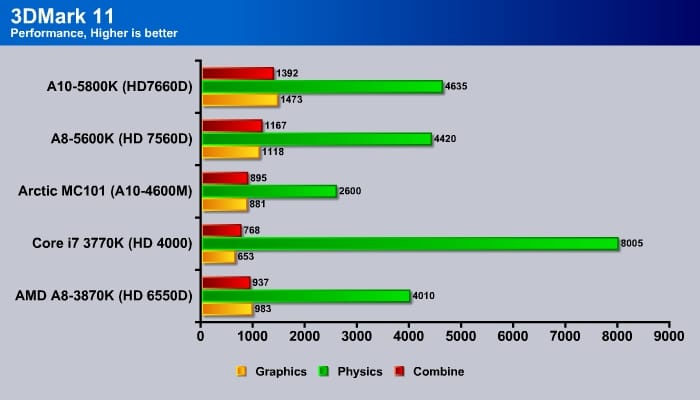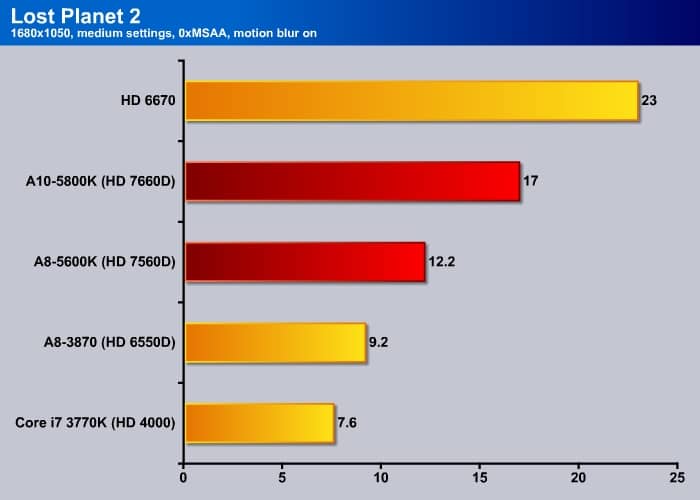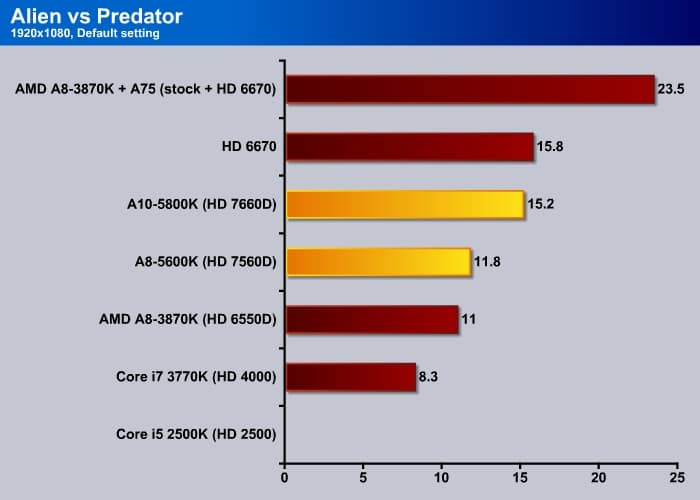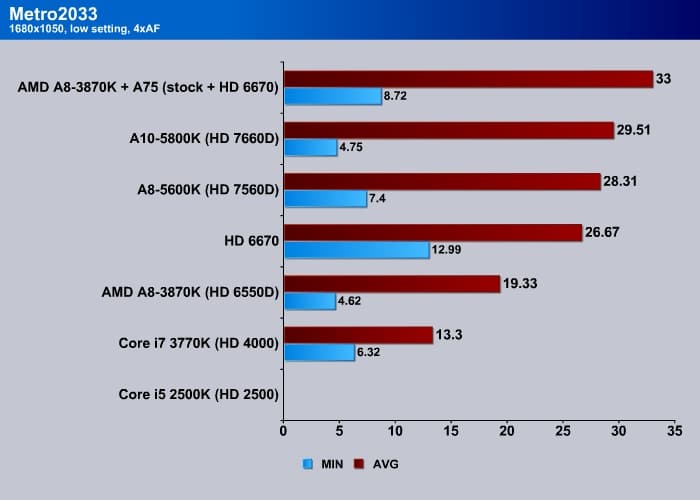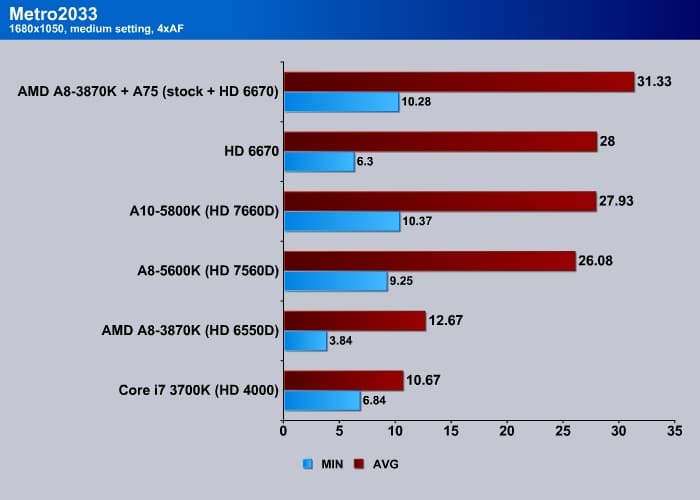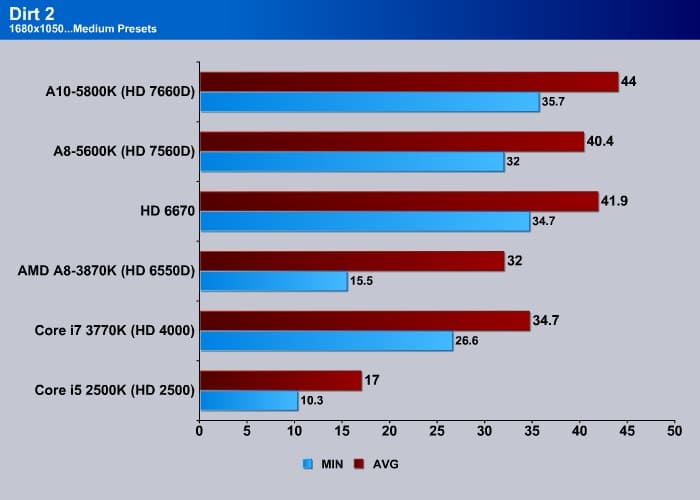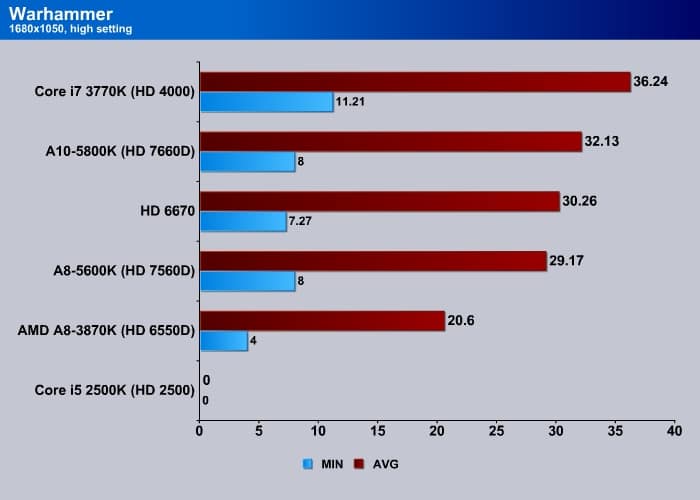 The HD 7560D on the A8-5600K delivers about a 10-20% gain over the HD 6550D on the A8-3870. AMD expects the A10-5800K's HD 7660D to deliver about 20% more over the HD 7560D, or about 40% gain over the Llano. We also put the HD 6670 as a comparison here and we can see that the A8-5800K is actually able to deliver about the same performance as the HD 6670 or $50 budget GPU performance. With Trinity, AMD is getting really close to delivering a great integrated GPU for us. For most part, the GPU on the Trinity is decent enough, playing games at 1680 x 1050 with mid to high level, where it is capable of delivering 30 FPS. The APU is almost good enough to play Metro 2033 at 1680 x 1050 low setting, just a tad shy of the 30 FPS needed for smooth game play.
Compare it against the Intel HD 4000, the HD 7660D is about twice as fast. This puts the AMD APU further ahead of Intel's integrated GPU. Obviously, AMD would want to highlight the importance of a balanced computing experience on both GPU and CPU. On this note, AMD is clearly moving closer to what it is trying to achieve with Trinity. AMD is not alone here. Intel is also pushing GPU performance as well. Ivy Bridge's graphics doubled GPU performance over Sandy Bridge, so it is not hard to see just how serious both companies are trying to provide a good enough integrated GPU.