Default Test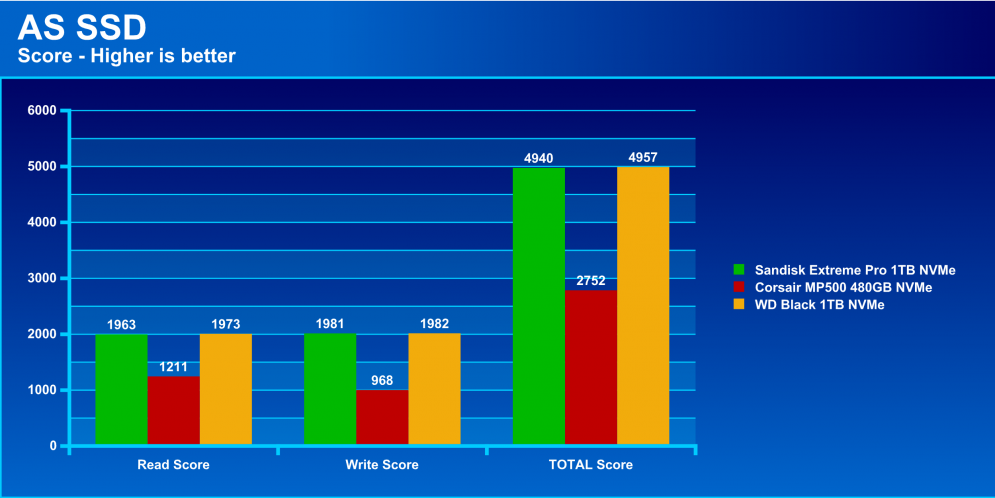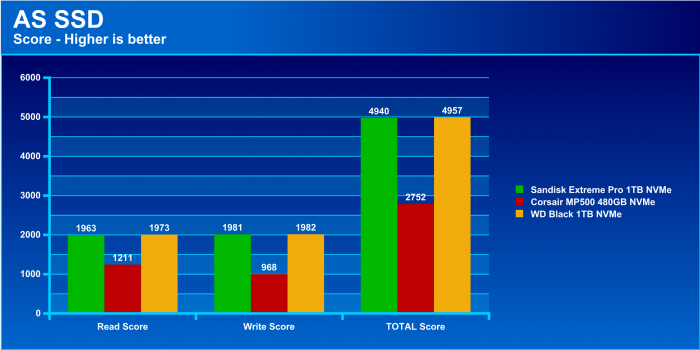 Here in the default test, we focus on the score which is calculated based on a mix of scores between sequential and other read/write workload threads to allow a good metric for the performance of the drive. Here we see that the WD and Sandisk once again hold up and score near identical in these tests and quickly leave the MP500 quite a bit behind
Copy Benchmark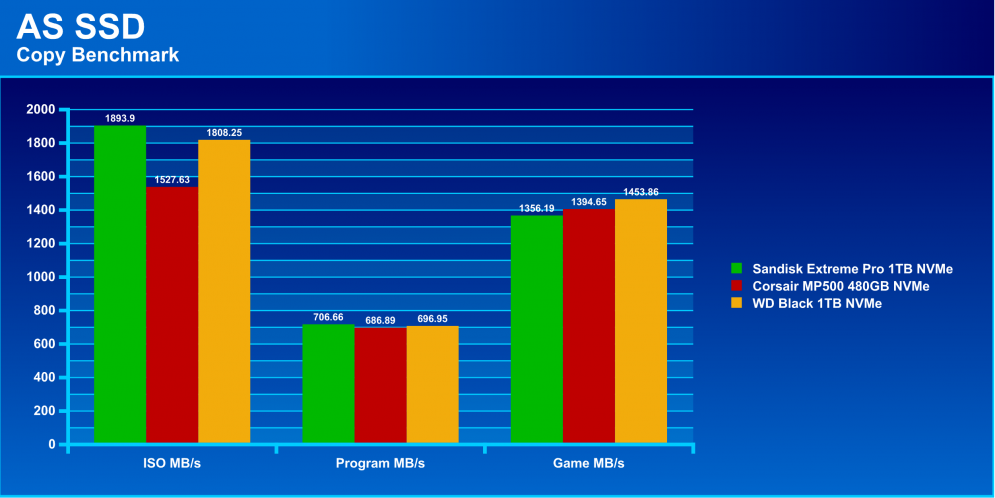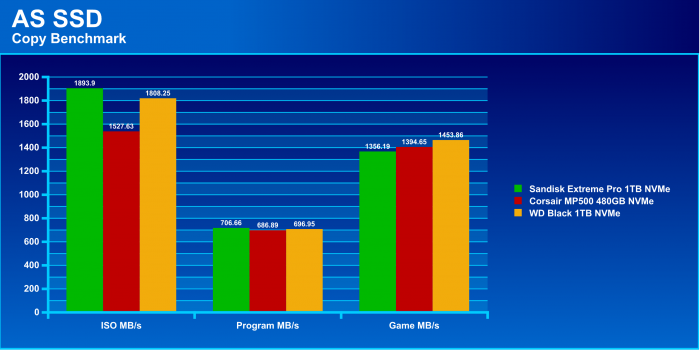 AS SSD Copy benchmark gives real-world representations of data transfer rates based on simulated loads from different use cases.

As you can see here, the ISO MB/s carries similar performance albeit the SanDisk drive definitely beats out the WD here. Likely a lot to do with the specific tuning. Program MB/s have all drives within spitting distance of each other while the Game benchmark seems to be most telling with the WD leading the pack, the Corsair behind it and the Sandisk trailing a bit further. This once again is very telling as the Sandisk is tuned for more professional workloads while the Black NVMe from WD is definitely showing to be tuned for gamers.

AS SSD we have found to be a very repeatable test for SSD's which is why we include it as it gives us yet another metric for demonstrating various workloads performance across our test suite.