CrystalDiskMark
CrystalDiskMark is a piece of software that allows you to benchmark your hard drive or solid state drive, the purpose of benchmarking is to make sure that your HDD or SSD is performing optimally. CrystalDiskMark is only available on Windows and can be all major Windows Releases.
CrystalDiskMark lets you select any drive that you want and perform a number of tests on them to measure performance for reading and writing. It will run sequential read and write tests as well as random read and write tests and will display the results in MB/s and IOPS.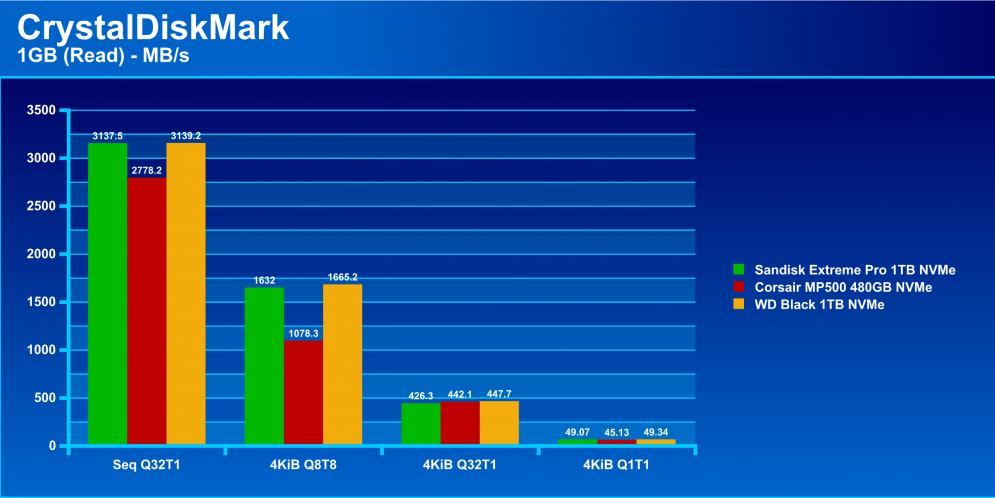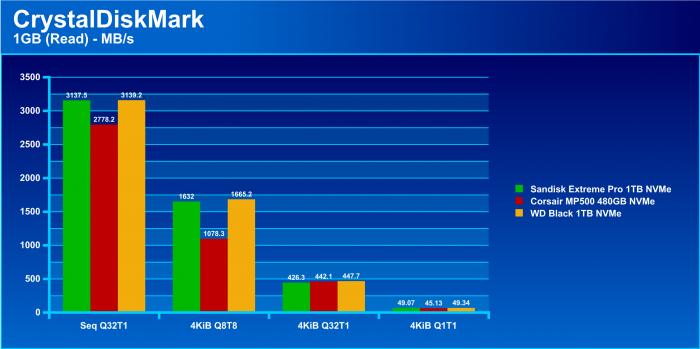 Here you can see that the WD Drive pulls a consistent over 3100MB/s in CDM which is what WD uses to measure their top of the line performance. As expected we stray a bit from the top end result WD gets as our systems have the newest patches for Spectre and Meltdown variants which inevitably have shown to be a somewhat significant detriment to the peak storage performance. But let's be honest, unless you are writing form an NVMe drive this fast, to this drive… you likely will never or rarely encounter a situation where you will see this sort of sequential speed anyways. Overall the performance is quite solid and it also shows the closer than I anticipated relationship of the Sandisk and WD drive as I came to find out later they are virtually identical with the SanDisk drive being tuned for professional workloads while the WD variant is tuned for gaming/enthusiasts use.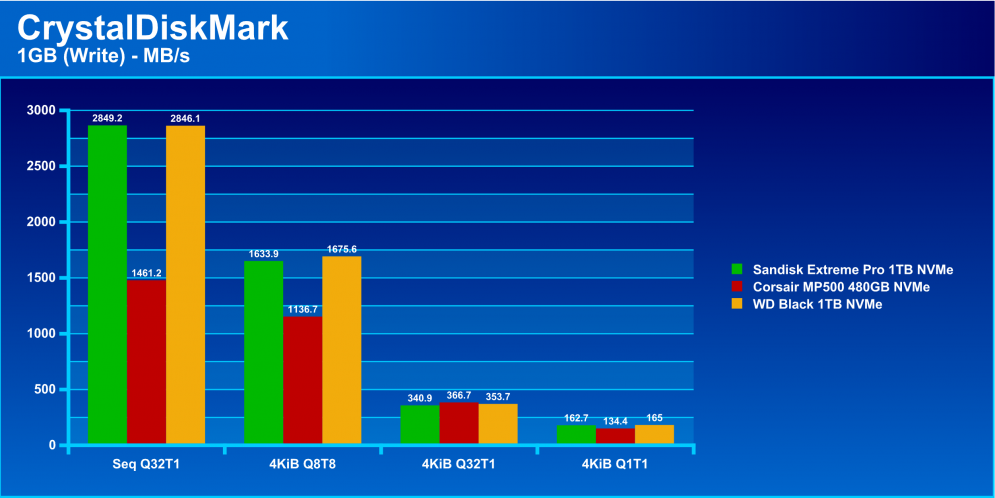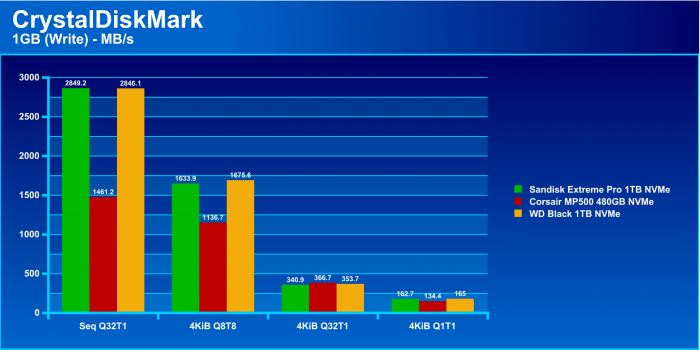 The write benchmark shows more of the same with the Sandisk and WD in lockstep. in this case we look forward to having more SSD's in the lineup as the 480GB from corsair performs admirably as well and is not a fair comparison in many forms as we have seen that lower density drives tend to hit a hard limit on performance in certain scenarios same as a lower capacity WD Black such as the 512GB is spec'd for a bit lower writes..   but still this disparity for the  Corsair is a bit farther than we would expect as it falls very short of even what we would expect from the WD model and this says a lot about their NAND and controller tuning.