ATTO
As the industry's leading provider of high-performance storage & network connectivity products, ATTO has created a widely-accepted Disk Benchmark freeware software to help measure storage system performance. As one of the top tools utilized in the industry, Disk Benchmark identifies performance in hard drives, solid state drives, RAID arrays as well as the host connection to attached storage. Top drive manufacturers, like Hitachi, build and test every drive using the ATTO Disk Benchmark.
The ATTO Disk Benchmark performance measurement tool is compatible with Microsoft Windows. Use ATTO Disk Benchmark to test any manufacturers RAID controllers, storage controllers, host bus adapters (HBAs), hard drives and SSD drives and notice that ATTO products will consistently provide the highest level of performance to your storage.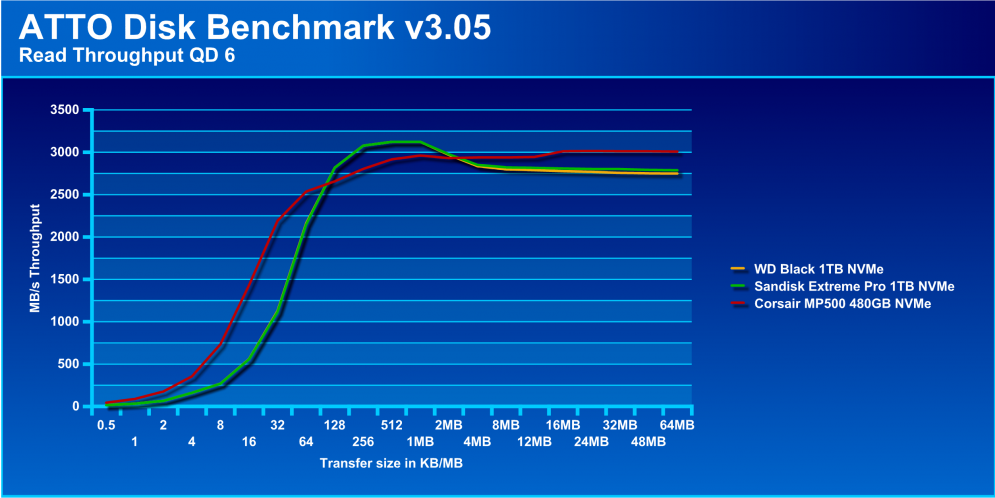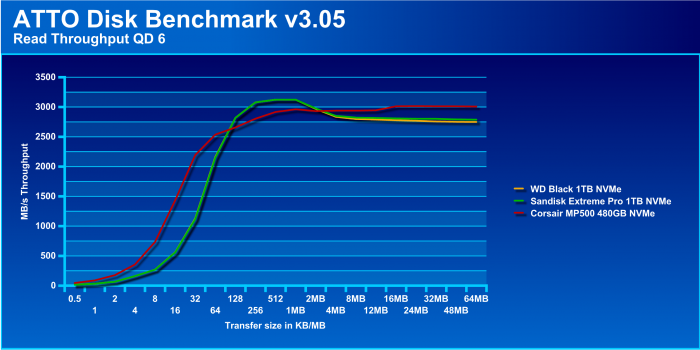 ATTO is an interesting one as it now shows the favorite depending on workload which allows it to step ahead starting at 4KB and when the WD aggressively ramps and passes at 64KB, the corsair flattens out and carries to surpass the two new drives at the 2MB point and on. The WD and Sandisk both carry tight around 2750 sustained Read throughput for the duration as it smoothes out while the WD falls ever so slightly behind the Sandisk model in this test.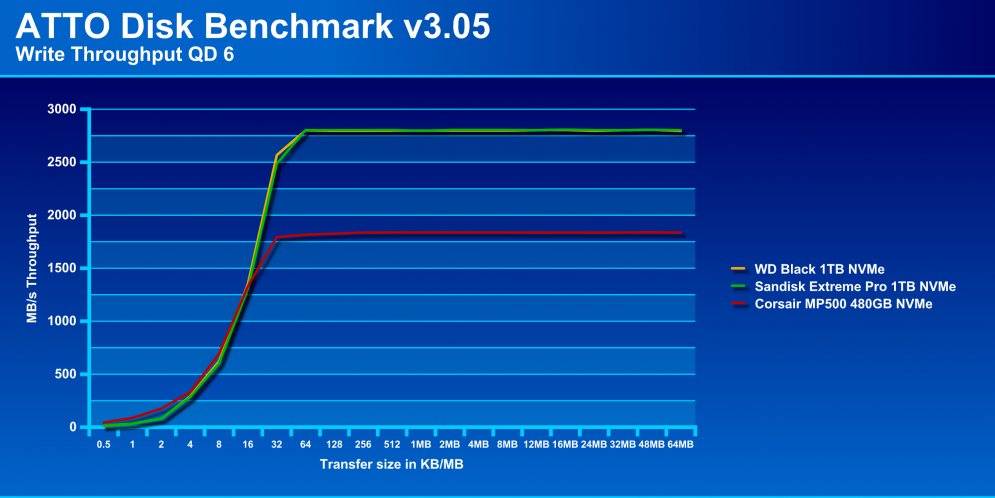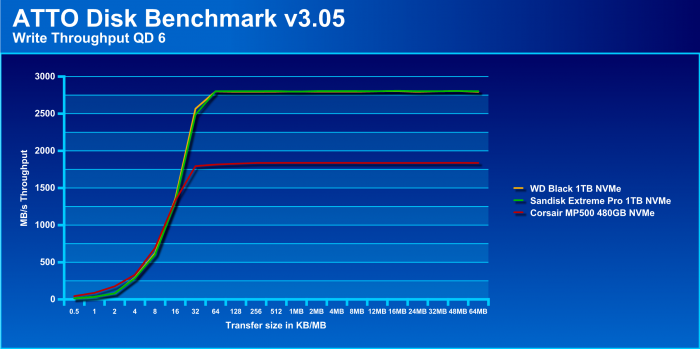 Here with the ATTO Write test we see a much more traditional ramp as all 3 drives carry similar paths while the two 1TB stays almost overlapped 100% to their plateau of 2750-2800MB/s from 32KB upward.