SuperPi and Cinebench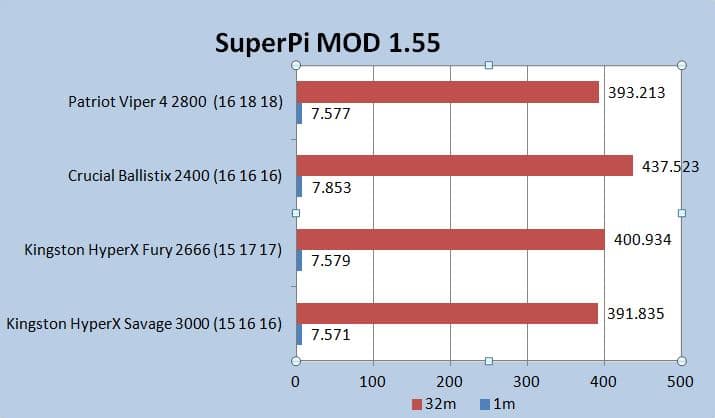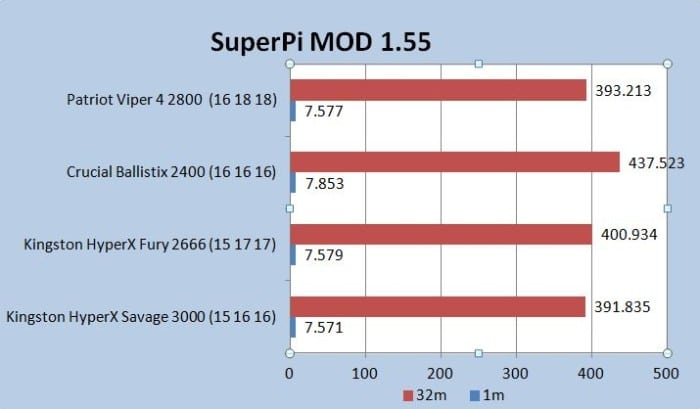 The SuperPi 1M test goes by so fast that it is usually fractions of a second that separate the scores. Testing the memory kits is no exception to this rule, with Patriot Viper 4 turning in a score of 7.577 seconds, merely thousandths of a second ahead of the HyperX Fury kit. Scores were so close on the 1M test we would have to call a tie. Switching up to the 32M test, the Patriot Viper 4 kit scored 393.213 seconds, and the HyperX Fury kit turned in a 400.934 second score.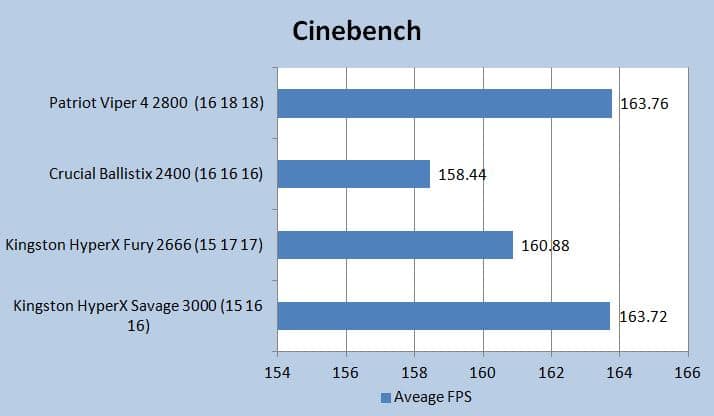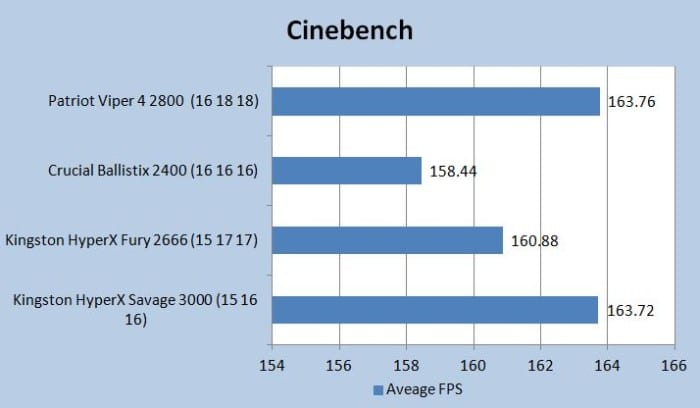 When we ran The Cinebench software, it generated a score of 163.76 for the Patriot Viper 4. This is about 3 FPS ahead of the HyperX Fury kit and just a fraction ahead of the HyperX Savage. Because the scores were so close, we can't say that the Patriot Viper 4 won, since the HyperX Savage scored almost identical results.