AIDA64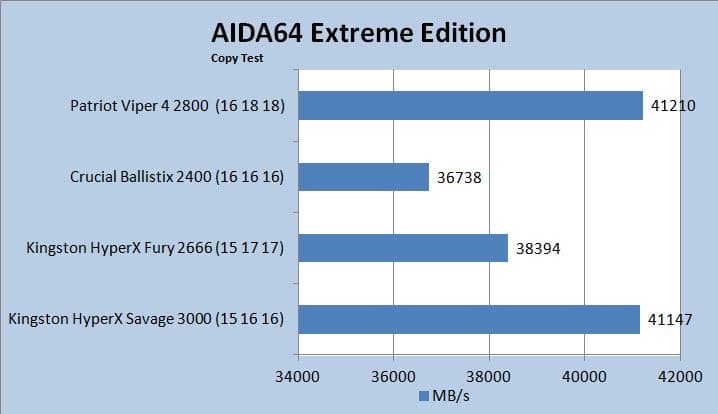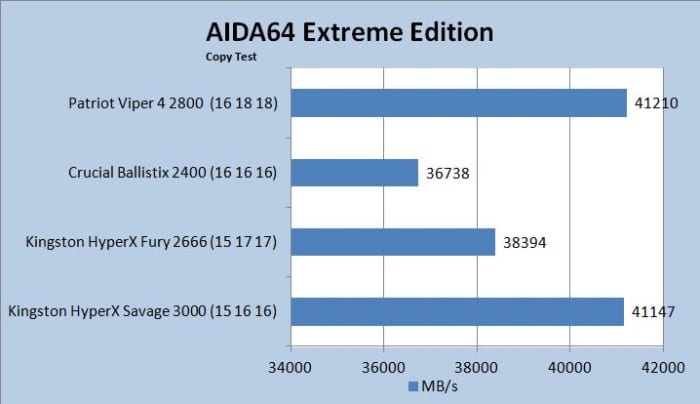 The AIDA64 copy test on the Patriot Viper 4 recorded a very impressive 41,210MB/s, a tiny 63MB/s lead over the HyperX Savage kit we tested. Much to our surprise the Viper 4 kit with higher CAS timings   performed slightly better than the HyperX Savage kit that has lower CAS timings.   However expect to pay more for this speed over standard 2400MHz kits; we do feel that its performance warrants the small premium.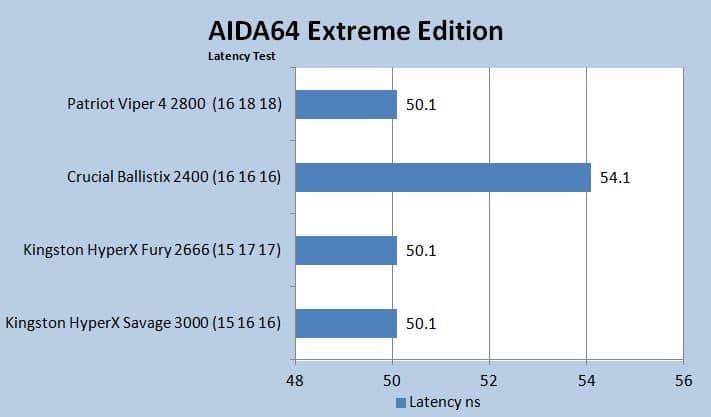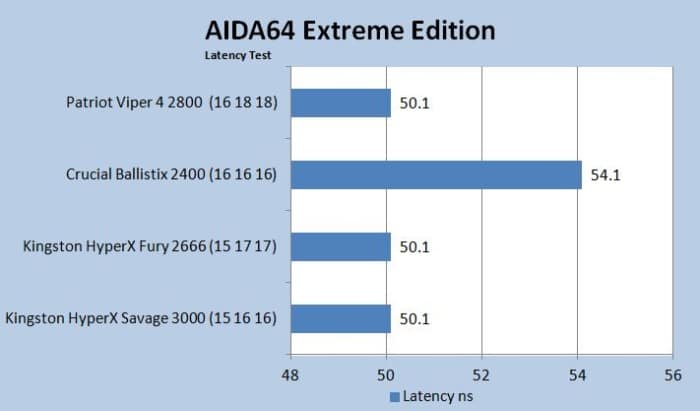 In the Latency test within AIDA64, the result was rather interesting and shows the Patriot Viper 4 in a tie with the Kingston Fury kit and Kingston Savage kit. We extended testing out to 6 runs per kit and averaged all six runs to get our combined score, but we were left with a latency score tied at 50.1.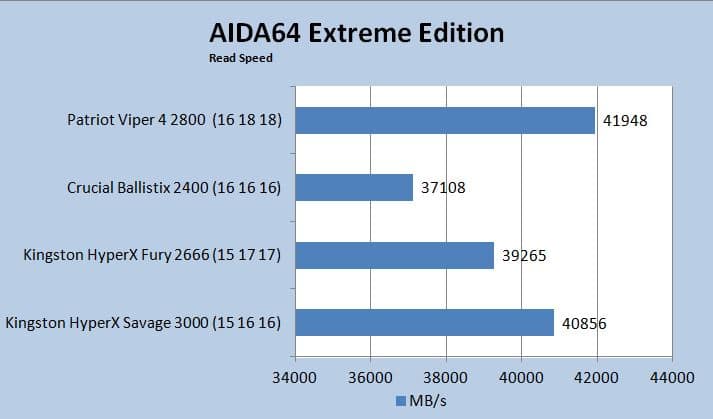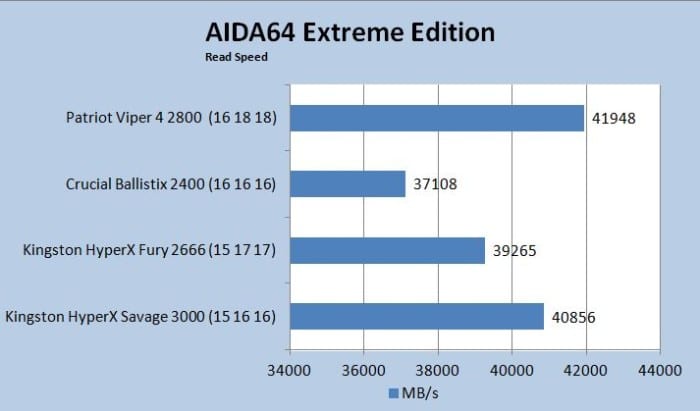 The AIDA64 read test gave some rather interesting results that were so spectacular that we ran the tests the normal runs and then restarted and reran the test.   All in all the Patriot Viper 4 2800MHz kit managed a impressive 41,948MB/s, beating the HyperX Savage kit by 1,092MB/s.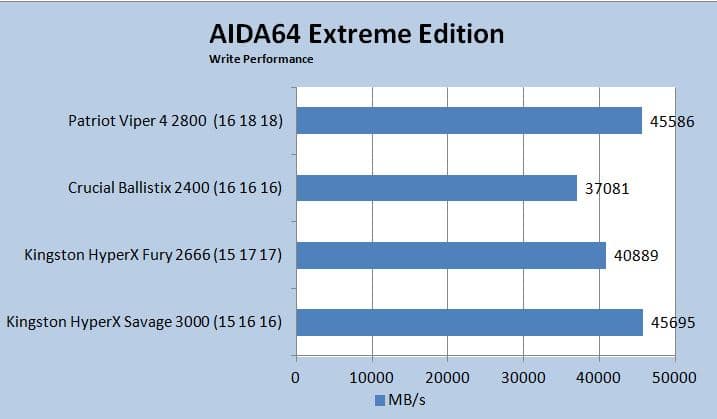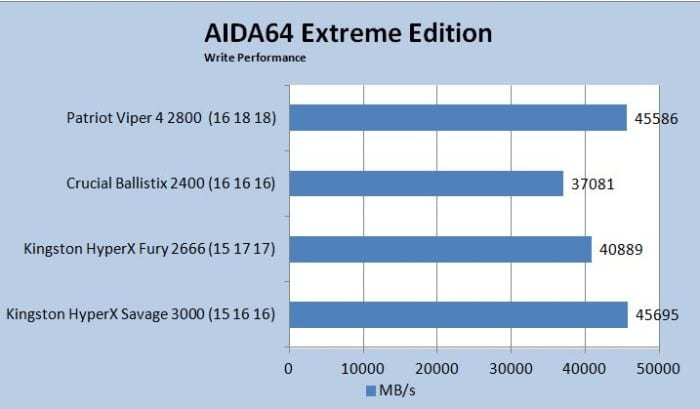 In the AIDA64 memory write tests, we achieved 45,586MB/s for the Patriot Viper 4. This is slightly less than our results for the HyperX Savage kit.   There was only a 109MB/s difference between these two kits and thus almost too close to call.